Patriotic Dresser – Ikea Rast Hack
I recently shared that I thought my Goodwill table makeover was my favorite furniture project ever, but I think I'm changing my mind after completing my latest project, an Ikea Rast hack. The Ikea Rast is a sturdy but plain chest that sells for just $34.99.
This is what the dresser looks like when assembled after purchasing from Ikea.
I like this inexpensive chest so much that I used a pair of them for bedside tables in our lake house bedroom.
Mr. SP and I came up with an idea for this project on a snowy February walk.
Long before we owned a digital camera, we toured the Shelborne Museum in Shelborne, Vermont where we saw an Americana gate that Mr. SP has never forgotten.
For years he has mentioned the gate from time to time when we've discussed project ideas. Instead of making a gate, we used our router to route the gate's design into the drawers of the Ikea Rast.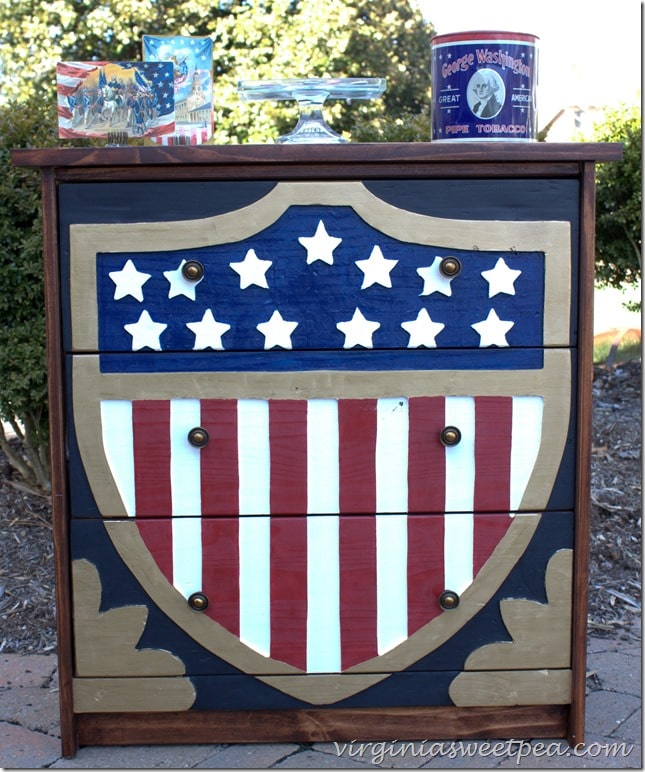 We started the process by making a template of the American shield from a picture of the gate that the museum kindly sent me. We measured the three drawers on the dresser and then drew the shield on the luan to that size.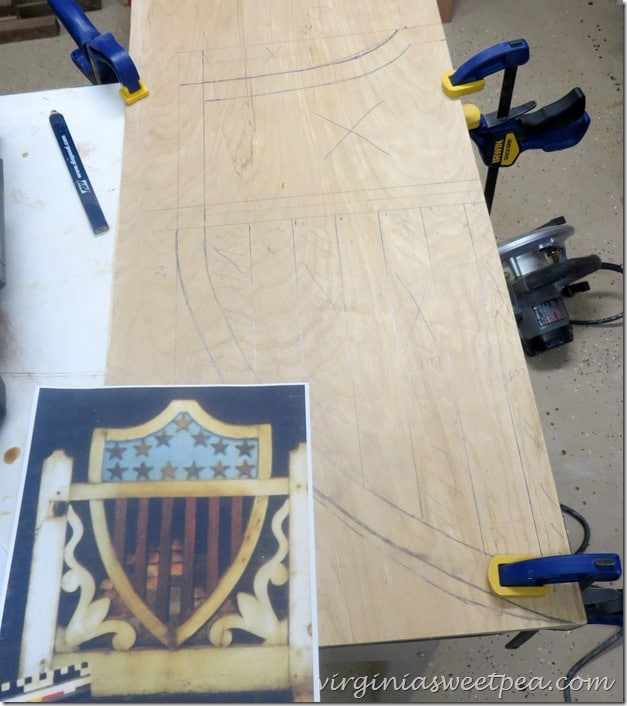 We cut out one side of the shield template using a sabre saw and then cut out a mirror image of the template by clamping it to another piece of luan and cutting around the first template.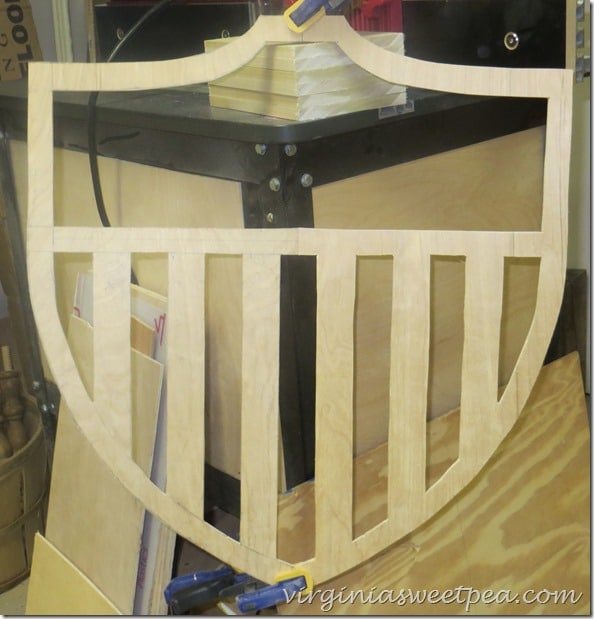 The template was placed on top of the drawers and Mr. SP routed around it. Yes, this was a lot of routing!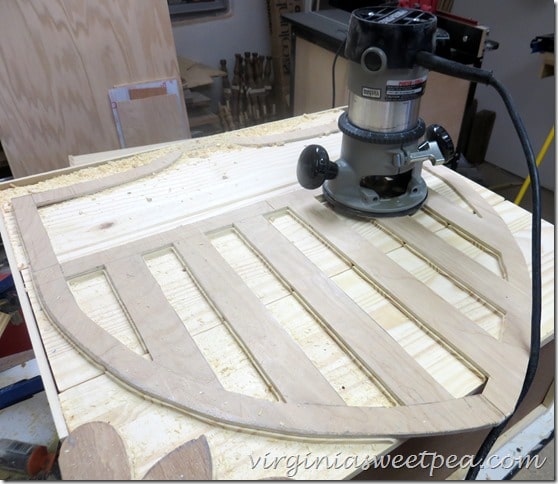 He made a corner template to mimic the gate's design and routed around that as well.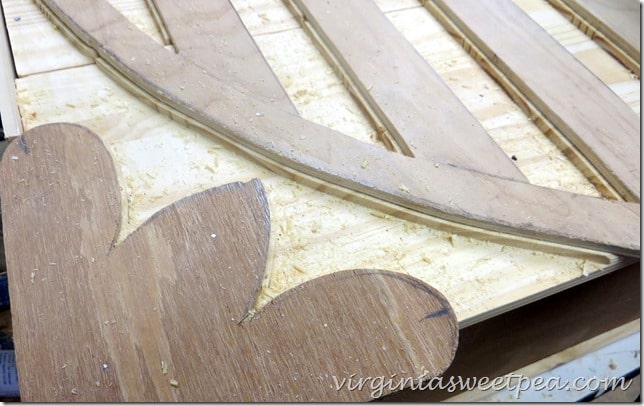 Stars were traced onto the wood on the shield's top and the router was used to route behind them. An extra piece of wood was added below the bottom drawer to complete the shield. We also added a larger top to the dresser.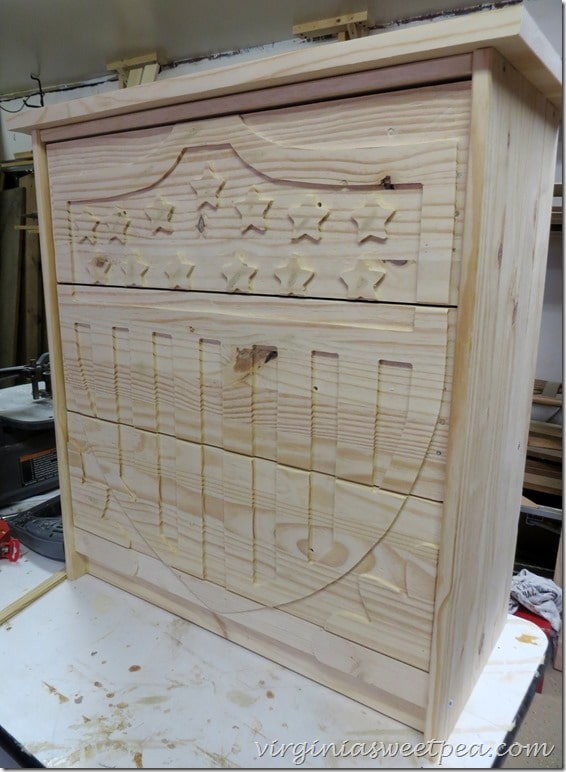 After Mr. SP did all of the routing, we did a lot of sanding and then it was time for me to work some magic with paint.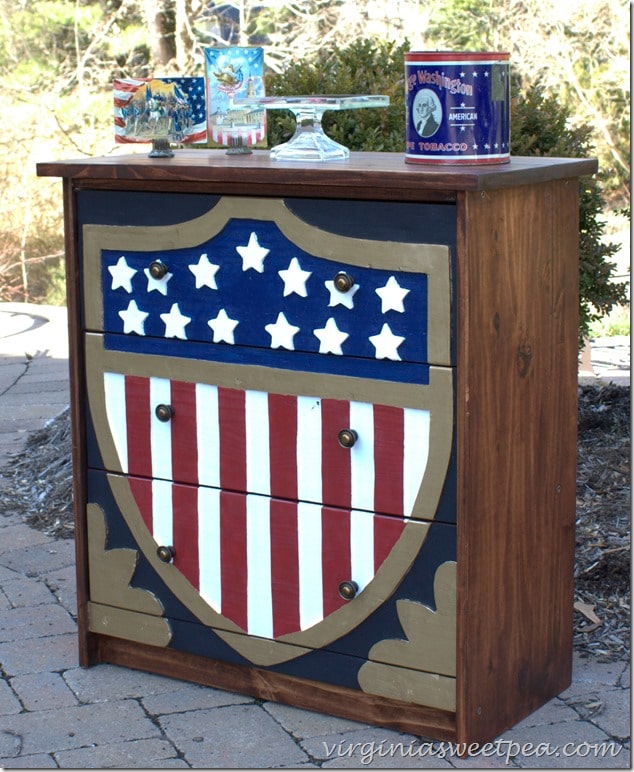 I used paints that we had on hand to paint the American flag shield.

Gold: Rustoleum American Accents
Red: Rustoleum American Accents Colonial Red
White: Valspar Gloss White
Blue: Valspar Gloss Royal Blue
Black: Velvet Finishes Luxurious
The unpainted wood was stained with General Finishes Brown Mahogany and sealed with General Finishes High Performance Top Coat. This was my first time using this brand and I was quite pleased with its performance.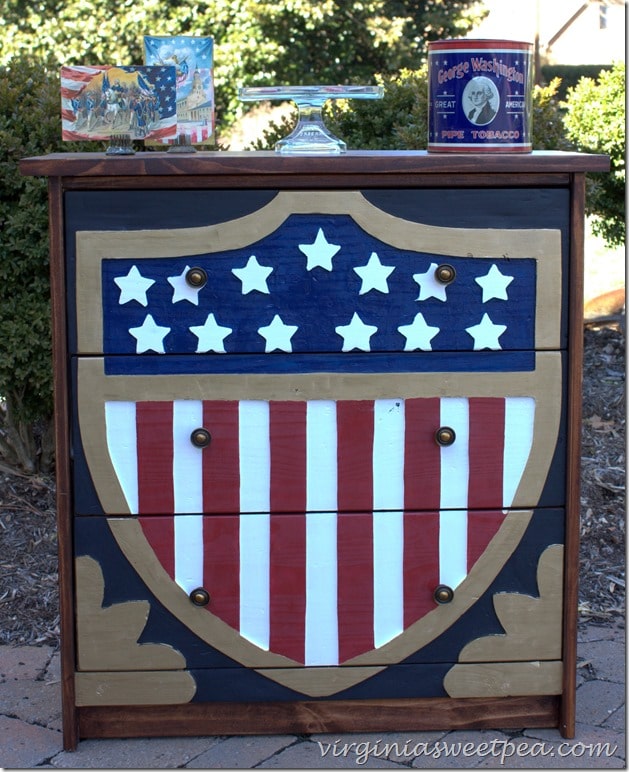 Mr. SP and I both thought that the hardware that I selected from Hickory Hardware had a colonial feel that matched the flag design.
Two of my mom's vintage postcards go along with the dresser's patriotic theme. Both postcards were sent to my great grandmother in 1910.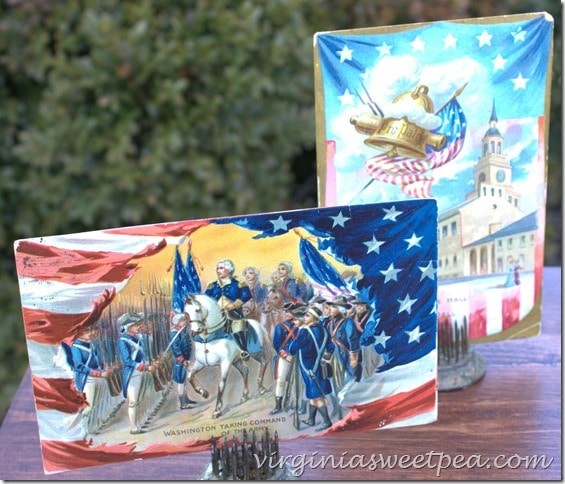 Vintage campaign pins are displayed on a Teaberry gum stand that was once used in my great-great aunt and uncle's store in Vinton, VA.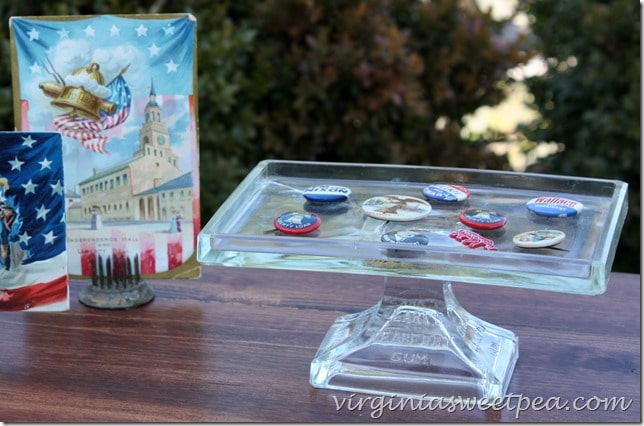 I can't remember my parents not having this tin. I suspect that it also came from the same store.
This patriotic dresser found a home in a guest room at our lake house that has an Americana theme. Our guest always comment on it!