Free Printable Christmas Stickers
Use free printable Christmas stickers to decorate Christmas packages, gift bags, tags, or envelopes. There are 12 different designs to enjoy!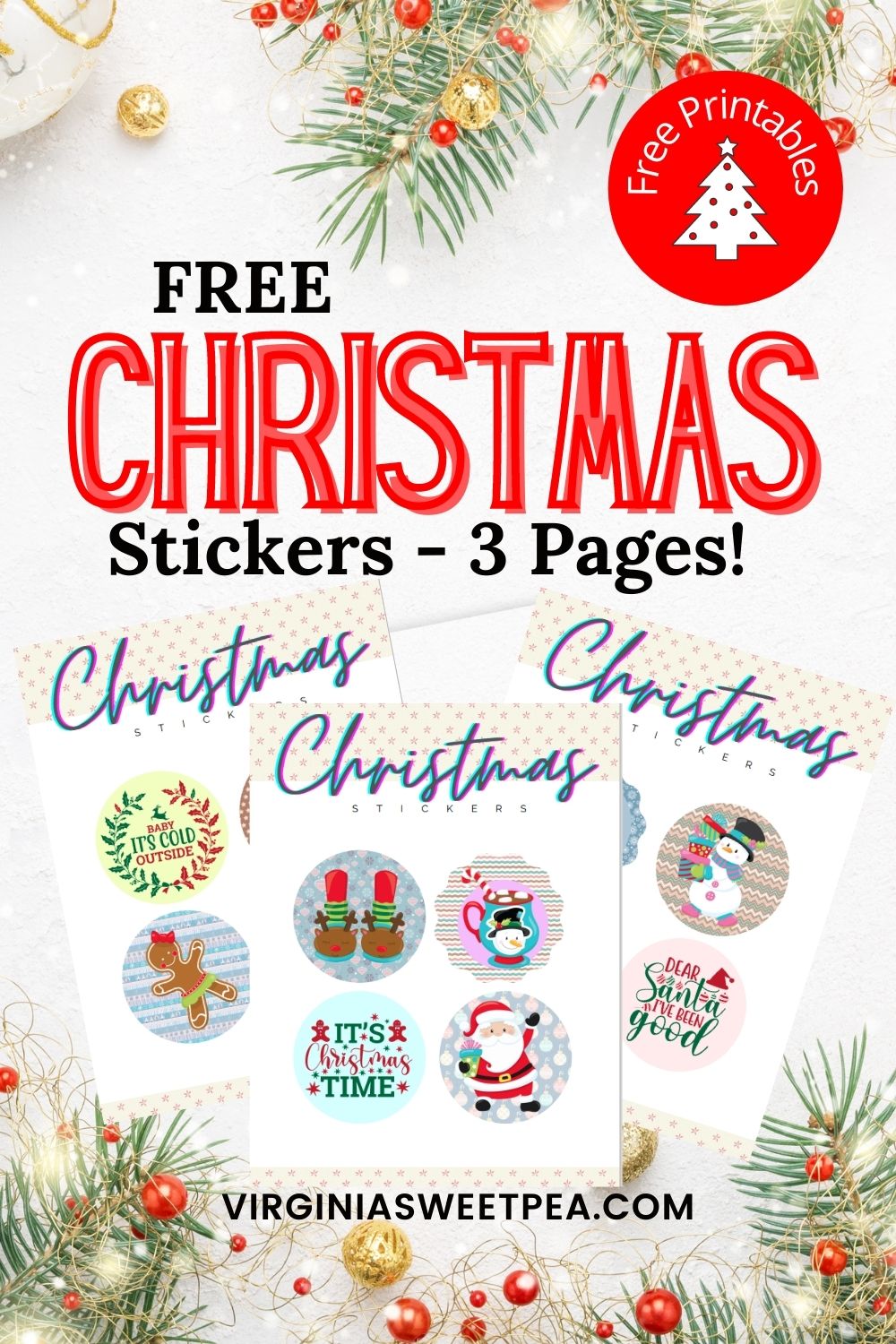 Yesterday I shared three free printable Christmas wall art designs. Today I have another free printable to share, this time free printable Christmas stickers.
Free Printable Christmas Stickers
I have always loved stickers. When I was a kid, my mom let me stick stickers to the frame of my closet. It was so much fun for me to collect as many stickers as I could.
Looking back, I can't believe that she allowed me to do this!
The stickers that I'm sharing today can be enjoyed by both adults and children. All you have to do is print them on sticker paper and then cut them out using a 3″ punch or a pair of scissors.
Christmas Sticker Designs
If you give food gifts, consider adding a sticker to your gift bag.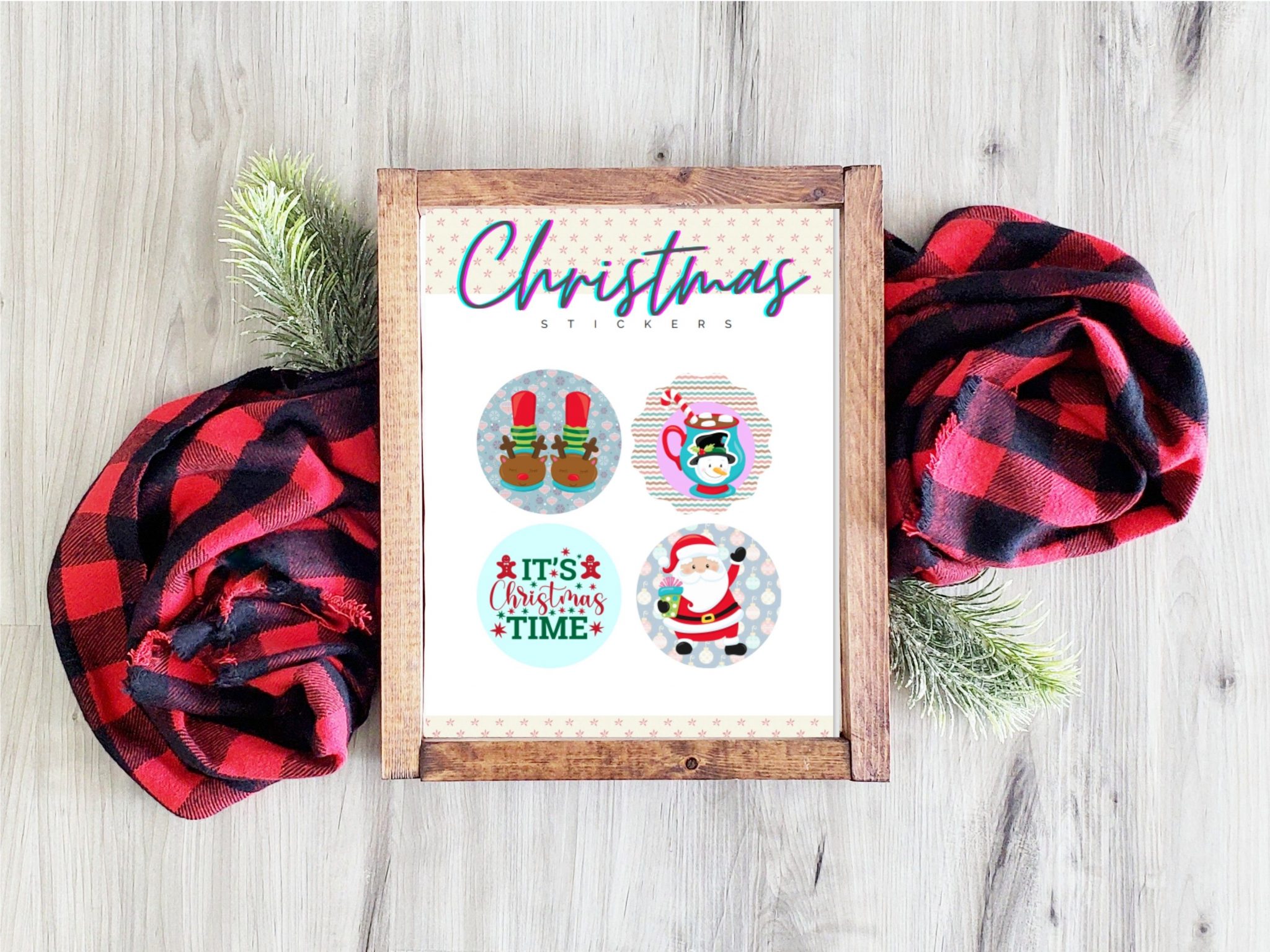 Add a Christmas sticker to a package that you are mailing to a friend or family member.
With what is going on in the world, can you imagine how many gifts will be mailed this year?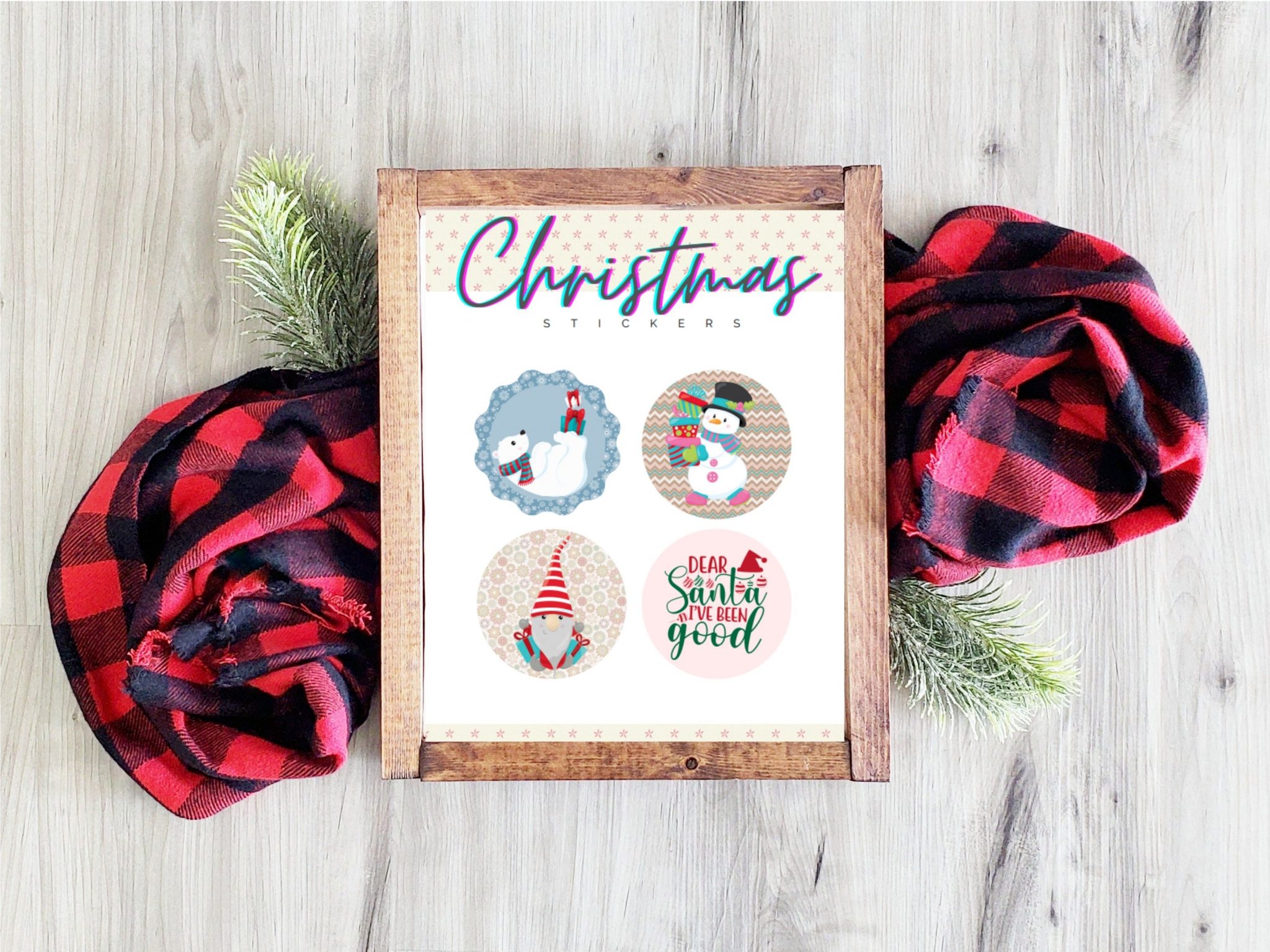 When I was teaching, I loved adding stickers to papers as I graded them. My 6th and 7th graders loved getting stickers.
These stickers could also be used a reward for kids. If I were a kid, I know I would do pretty much any chore to earn a sticker.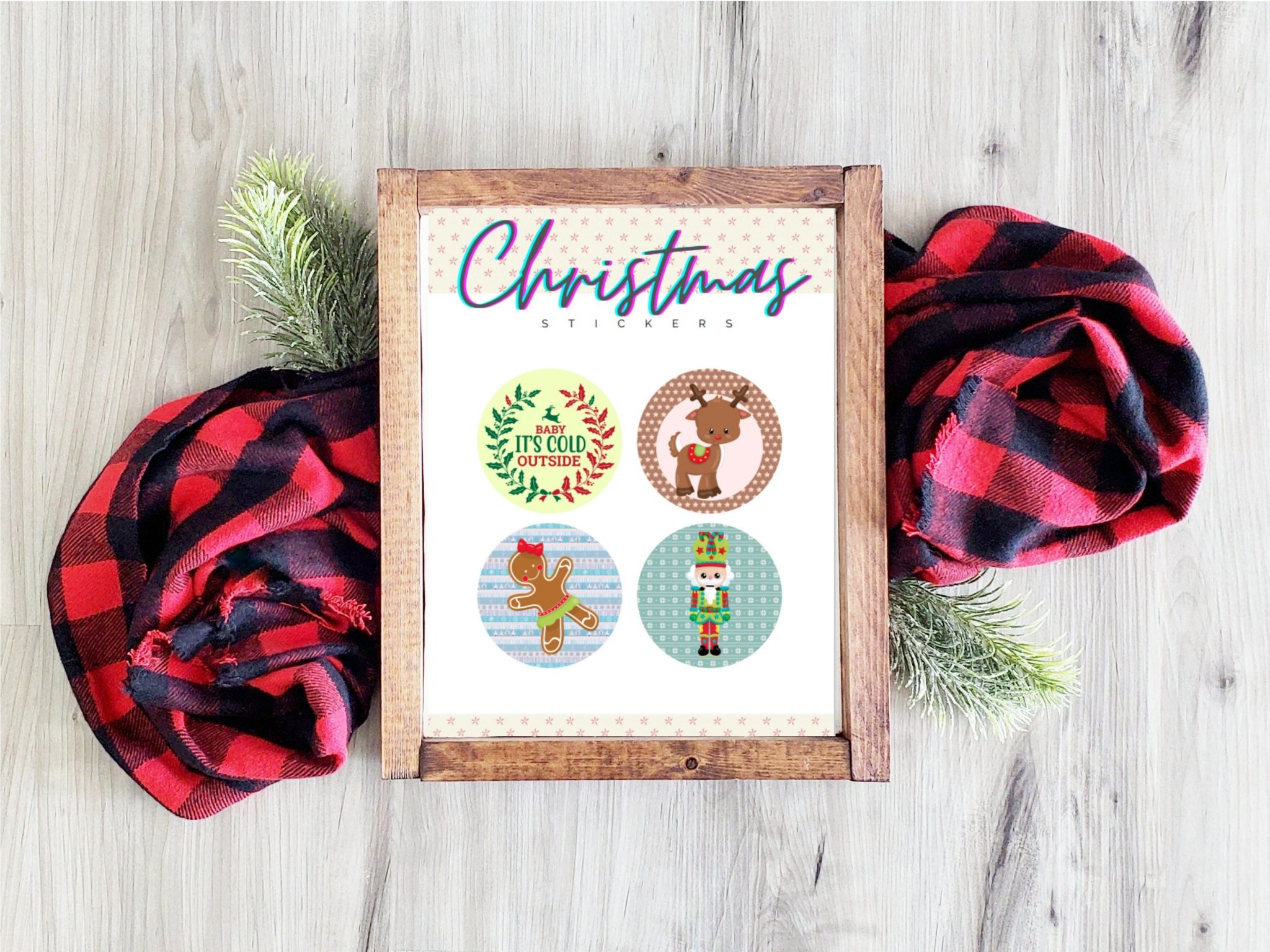 How to Access the Stickers
To access the free printables, subscribe to my blog and you'll receive a welcoming email with the password. Then head to my free printable library, to print.
If you are already a subscriber, the password can be found in any email from me that you have received.
More Free Christmas Printables
Here are a few more free Christmas Printables that you may enjoy:
The Christmas Wish List and Christmas Lights Scavenger Hunts are bonus content only available in my free printable library. I didn't write blog posts on them, so there's not a direct link to a blog post.
Enjoy the Christmas stickers!