Handy *New* Kitchen Gadget Used to Serve Peanutty Coleslaw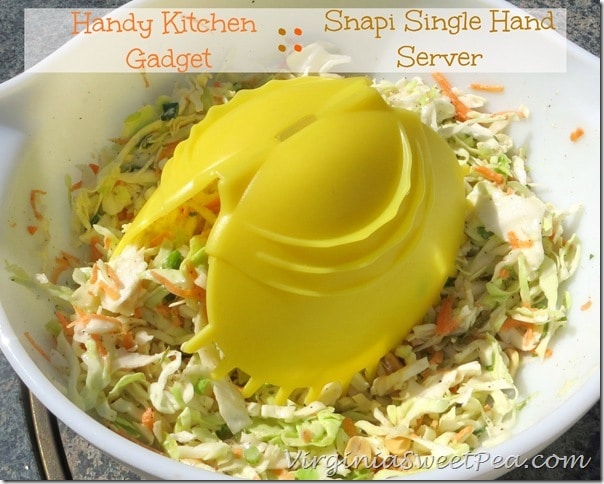 Do you enjoy kitchen stores? My mom and I love browsing in a kitchen store and nearly always find something fun to buy. When we were at the beach this past weekend we took a break from spring cleaning to browse at a favorite beach kitchen store. I spotted a Snapi server and couldn't resist buying it for only $6.00. I love the claw shape and how easily food is served with it. I plan to use this gadget a lot this summer when we entertain on our patio or at the lake.
(This is not a paid promotion, I like this product. The link above is an Amazon Affiliate link and I will get a small commission if you purchase a Snapi.)
The Snapi makes it easy to grab a generous portion of a yummy dish like this slaw. I am anxious to try this gadget with pasta because its always so hard to serve with tongs.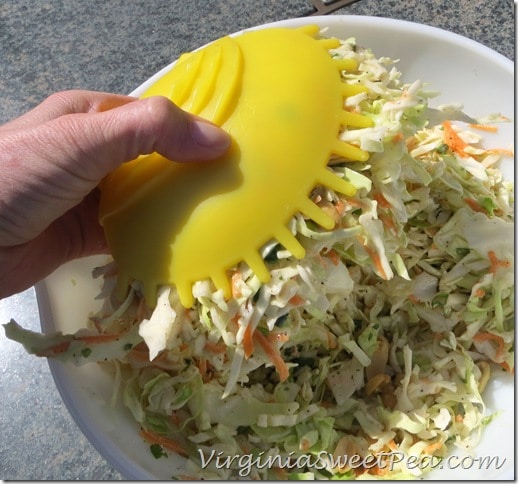 I have a feeling that the Snapi will be a conversation starter when guests see it in the bowl. I think it looks like a crab!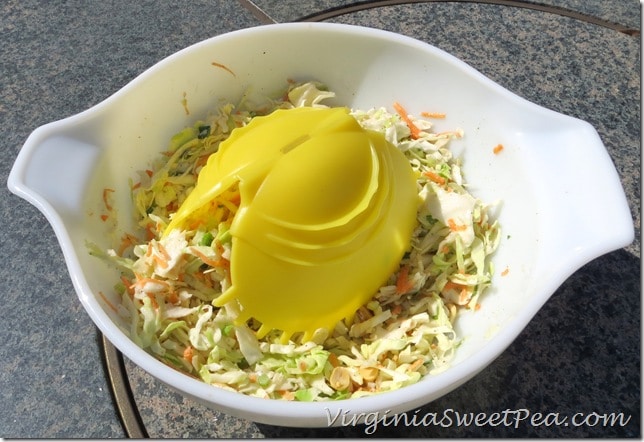 I made a chicken for dinner the other night and served Peanutty Slaw with it. This slaw has a bit of a kick and we really liked it. The recipe is one that I clipped from Southern Living's June 2008 issue.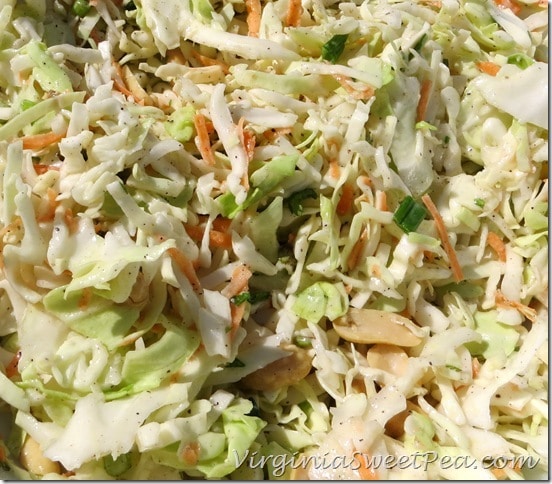 Peanutty Coleslaw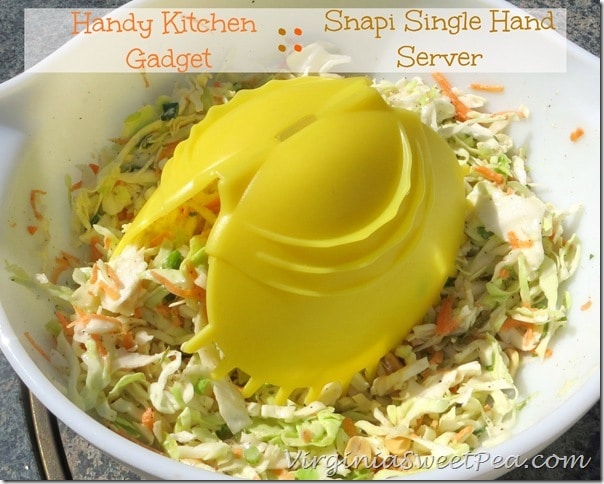 Ingredients
1/2 cup chopped fresh cilantro
1/4 cup chopped green onions
3 tablespoons white vinegar
1 tablespoon sesame oil
2 tablespoons mayonnaise (I used Miracle Whip)
1 teaspoon sugar
1 teaspoon grated fresh ginger
2 teaspoons wasabi paste
1/2 teaspoon salt
1/2 teaspoon pepper
1 (16-oz.) package shredded coleslaw mix
3/4 cup lightly salted peanuts
Instructions
Whisk together first 10 ingredients in a large bowl; add coleslaw mix, stirring to coat. Cover and chill 1 hour; stir in peanuts just before serving.



Sharing With:
Serenity Now
Grace at Home at Imparting Grace
Inspiration Gallery at Design, Diapers+Dining
Keep Calm and Link Up at Chase the Stars