Pink and Green Thrifty Treasures
A thrifty bargain is something that I just can't resist. On the way home from our OBX Easter weekend, we stopped at a few antique and thrift shops. It's great to break up the long ride home with a stop or two knowing that there's the chance to find something fabulous.
I couldn't resist a set of four emerald green glasses for just $8.00. I have a set of twelve of this pattern in amber that I use frequently. Green will look good for any season.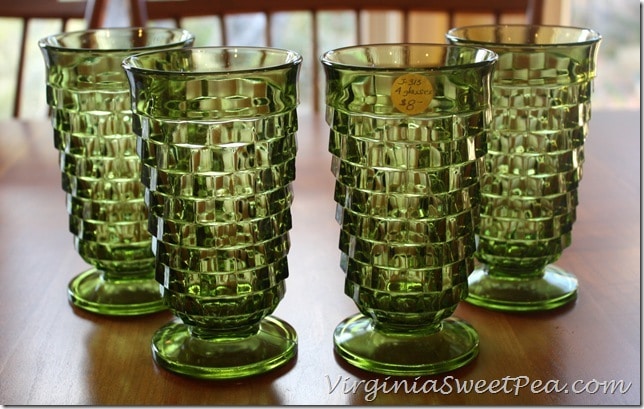 My mom and I did some thrift shopping weekend before last where I discovered a flat pink planter marked USA for only $2.00. I'm planning to use it for spring decorating.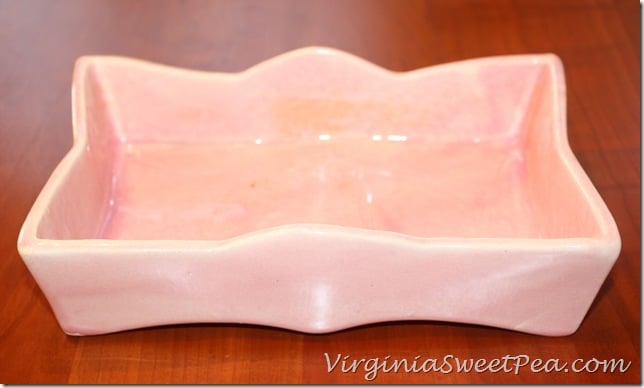 Two new Goodwill stores recently opened in my town and I'm hoping to visit both over my spring break with the hopes of finding more treasures. I'm not patient enough to look through the clothing for a bargain, but I frequently find books for just $1 each that I donate back after I read them. I also check out the household section and every once in a while find something that I like.
What's your latest thrifty treasure?