How to Make Calendula and Lemongrass Soap
Have you ever wondered how to make soap? Soap making is a fun and easy project and it makes a great gift.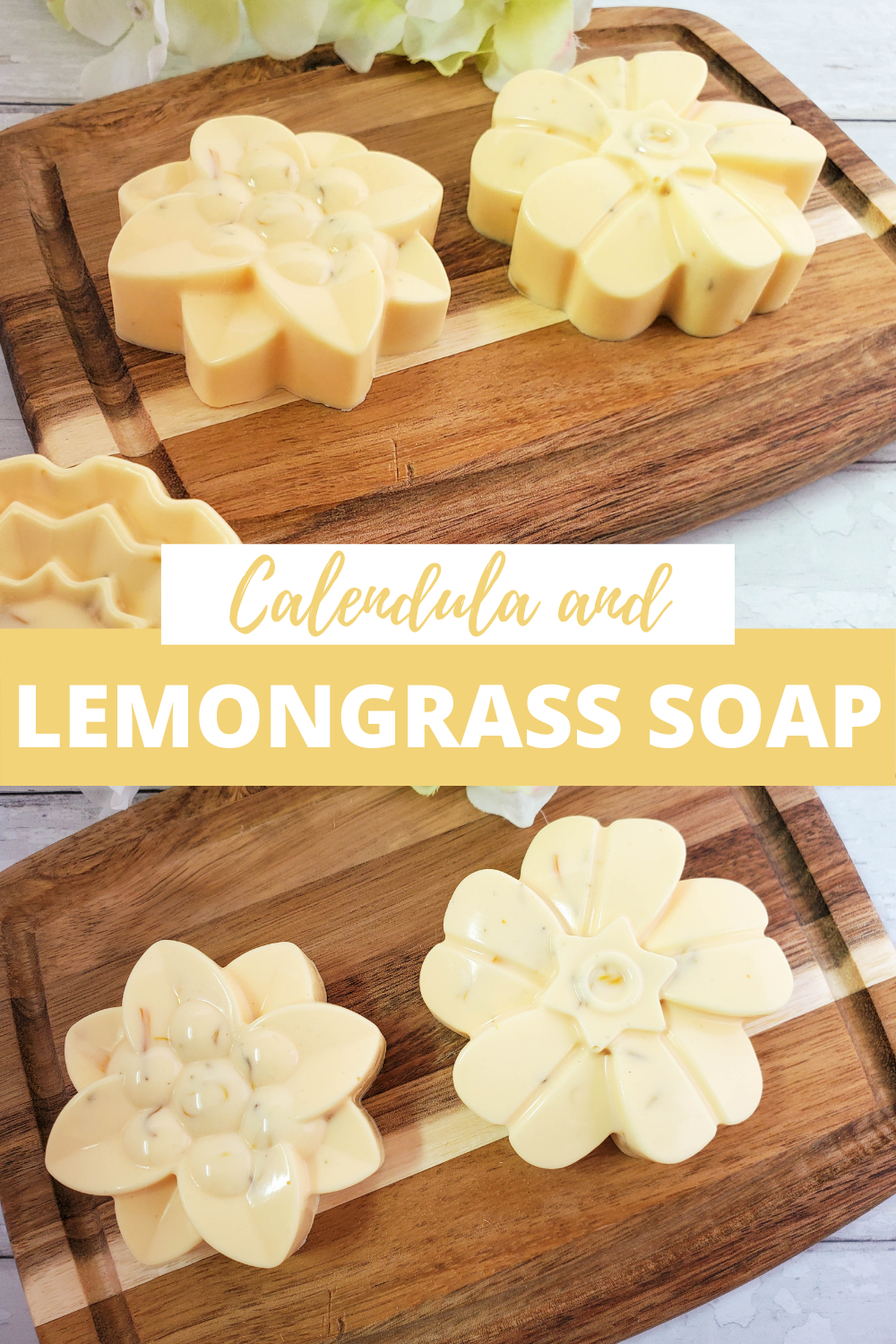 How to Make Calendula and Lemongrass Soap
Cocoa butter soap base was melted and then color and Calendula and Lemongrass essential oils were added to make this soap.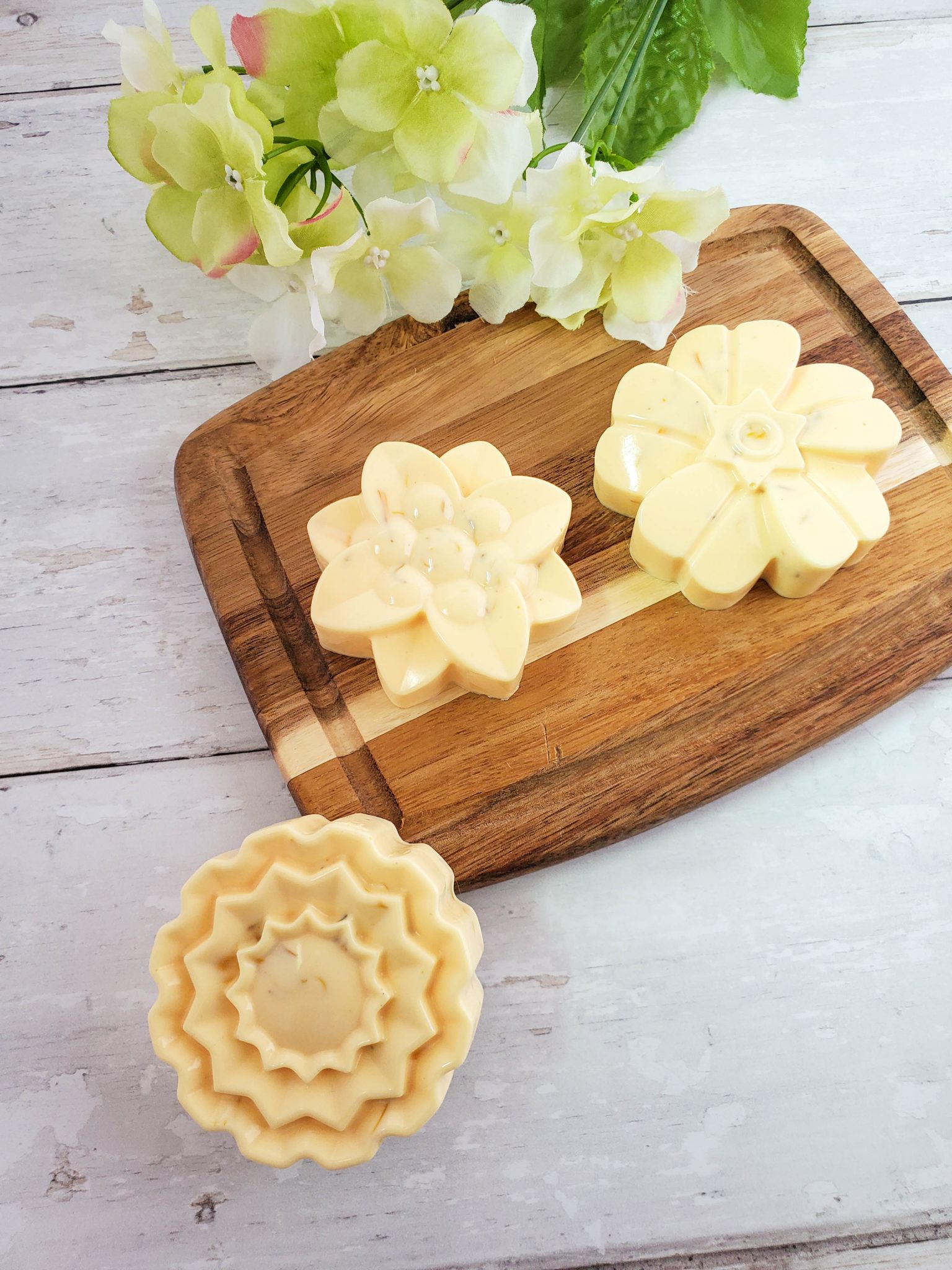 Soap molds were used to create the soaps' beautiful designs.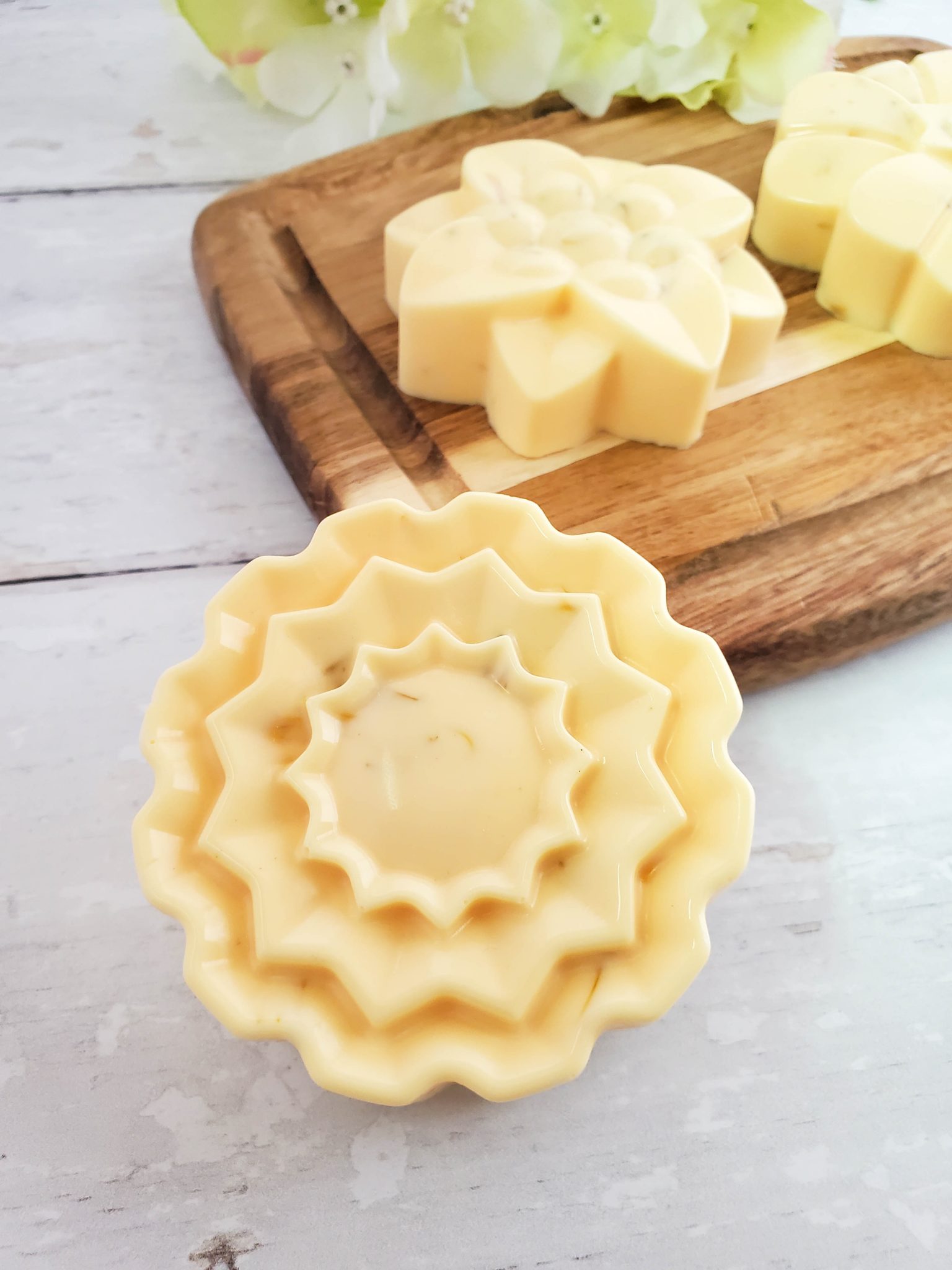 Yield: 6 bars
How to Make Calendula and Lemongrass Handmade Soap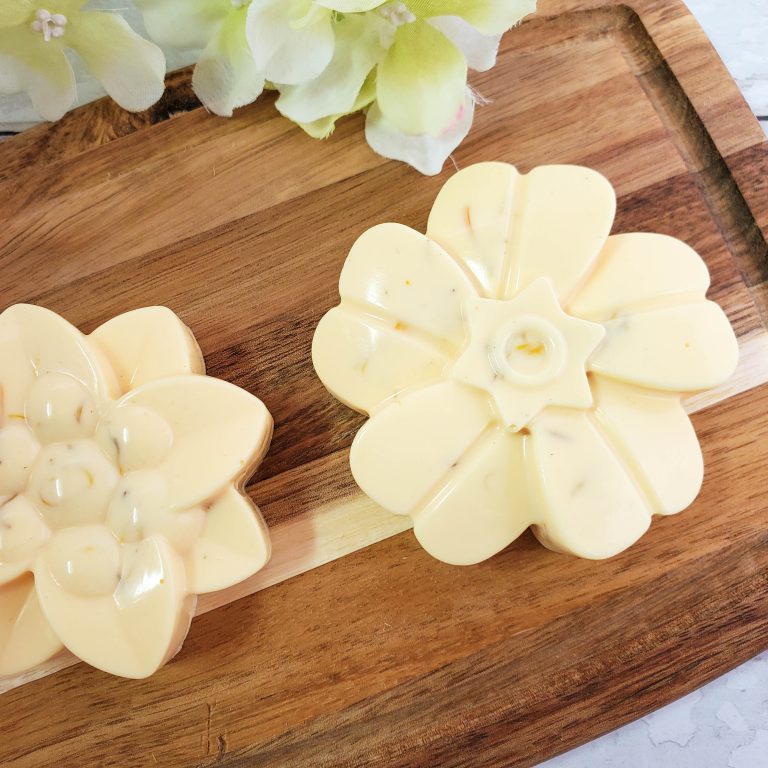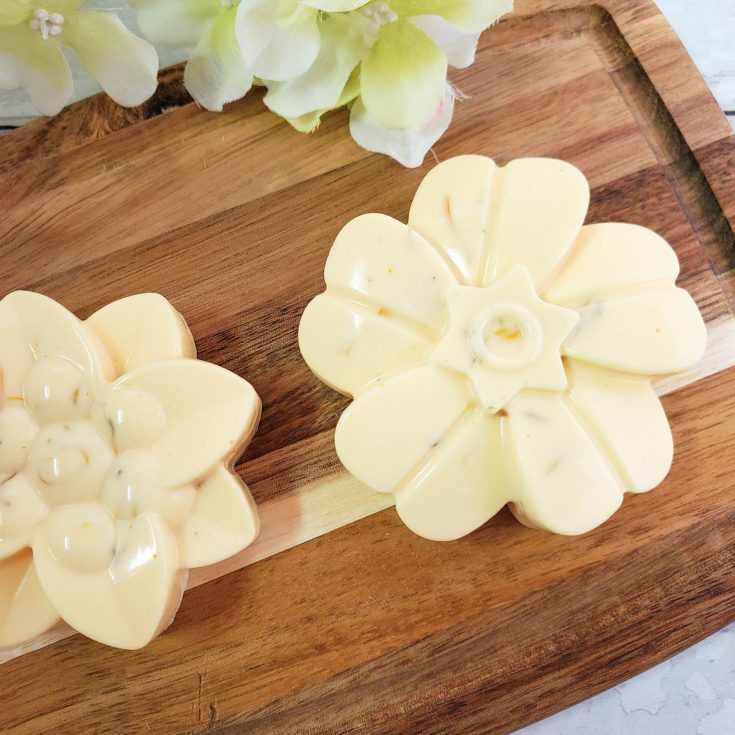 Materials
1 lb Cocoa Butter melt and pour Soap Base
6 Drops Lemon Soap Colorant
30 Drops Calendula Essential Oil
10 Drops Lemongrass Essential Oil
Dried Calendula Flowers
Dried Lemongrass Flowers
Soap mold
Microwave Safe 4 Cup Measuring Cup
Wooden Craft Stick for Stirring
Spray Bottle with Alcohol
Instructions
Cut soap into 1-inch cubes and put into a measuring cup.

Heat on high for 30 seconds, then remove and stir. Heat for additional 30-second spurts, stirring between each heat session, until the soap base is fully melted.

Add soap colorant and stir

Add essential oils and stir well

Add dried Calendula and Lemongrass to the soap mold.

Pour soap into the mold cavity, filling each one about ¾ of the way.

Spray with rubbing alcohol to reduce bubbles.Allow soap to set for about 2 hours.
Pin It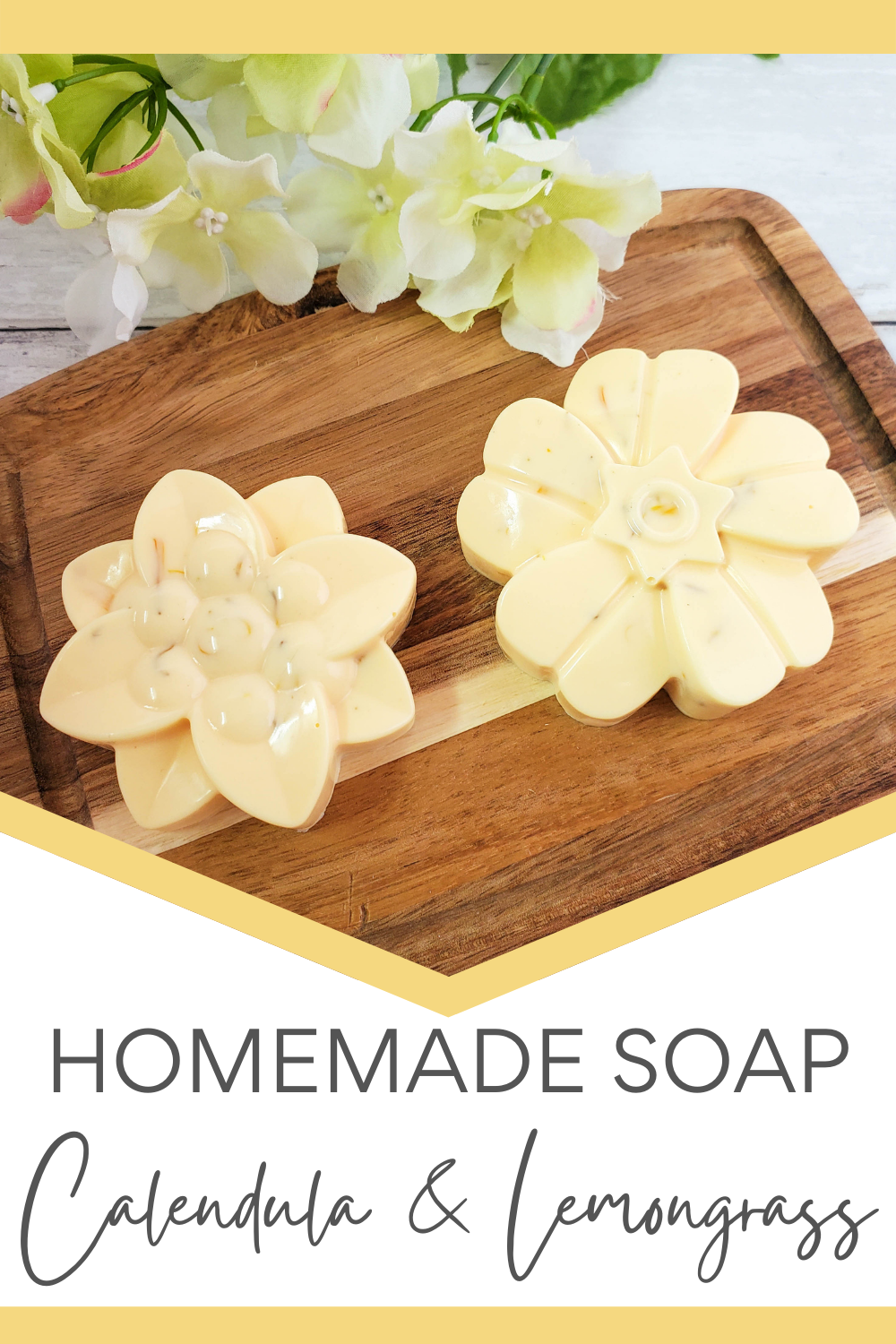 More Handmade Soap Ideas to Enjoy