Visiting the Roanoke Farmers Market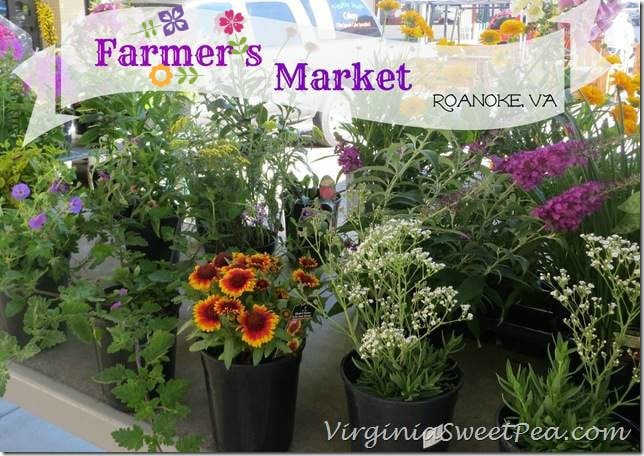 Do you enjoy shopping at your local farmers market? In my town we have an excellent market and I need to make an effort to support it more than I do. It's quite popular and crowded every Saturday.
On a recent beautiful Saturday Suzanne and I got up early to head to the Roanoke farmers market which is an hour away. We had such a good time browsing through the market and purchasing locally made and grown products.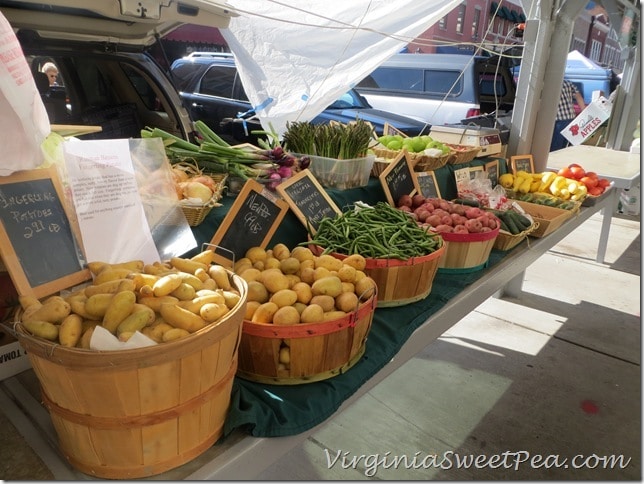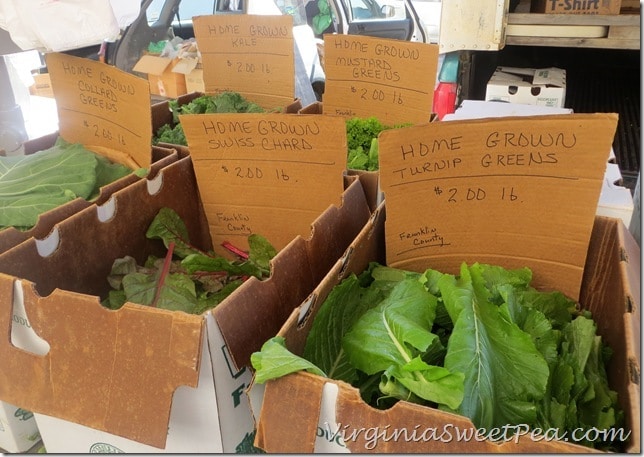 Anne Vaughan Designs had her gorgeous jewelry set up under a tent. I liked her jewelry so much that I admired it four different times. I was seriously tempted to buy a necklace.
We enjoyed trying Spring Mill Farm's delicious goat cheeses.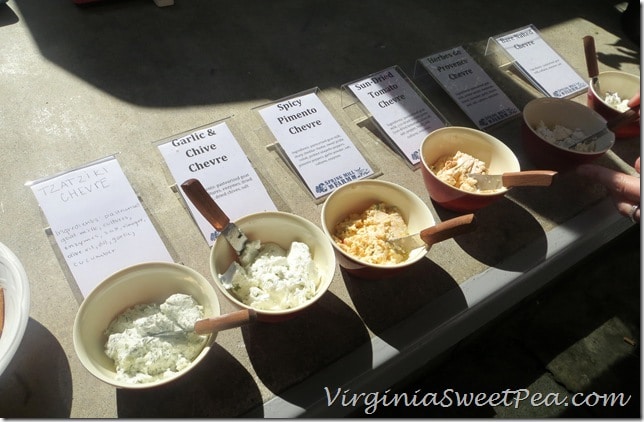 I bought some Peppermint and Tea Tree Soap from Belle's Place Soap Co. They don't have a website but if you are interested in ordering you can email Richard at [email protected].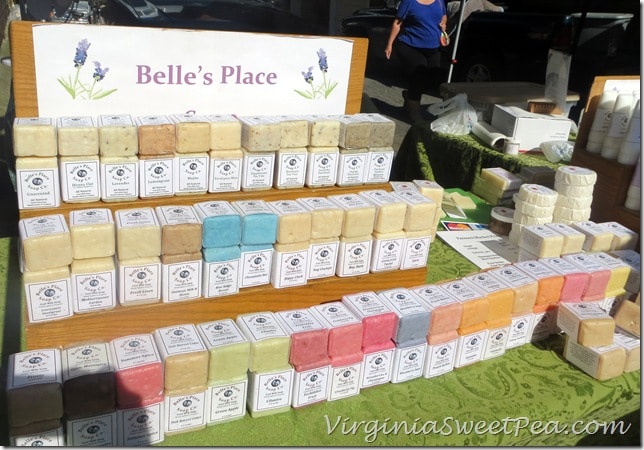 I'm constantly using bug spray for yard work or for a walk with Sherman and am eager to try Belle's Place Bugs Away.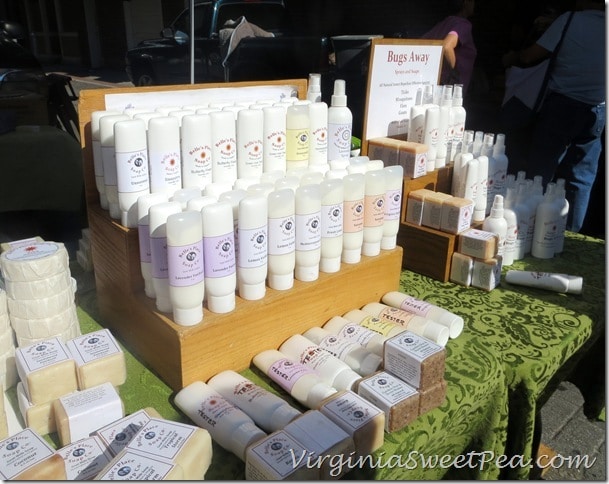 They even have shampoo and soap for your pet.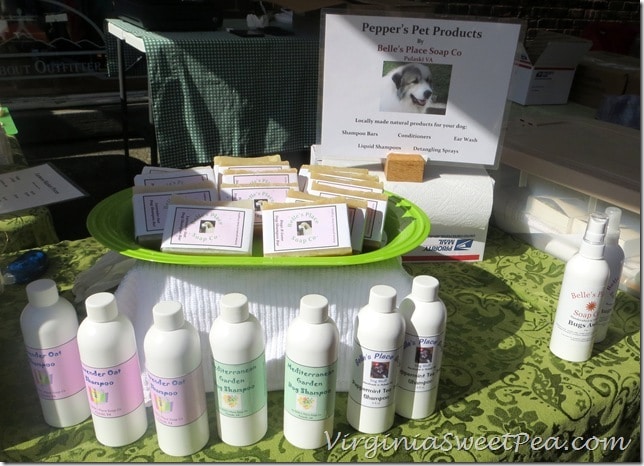 Paw Paw's Treats set up an adorable booth.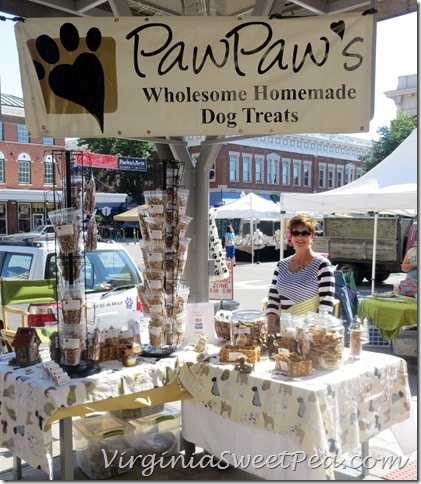 These peanut butter treats looked and smelled good enough for me to eat. I was seriously tempted.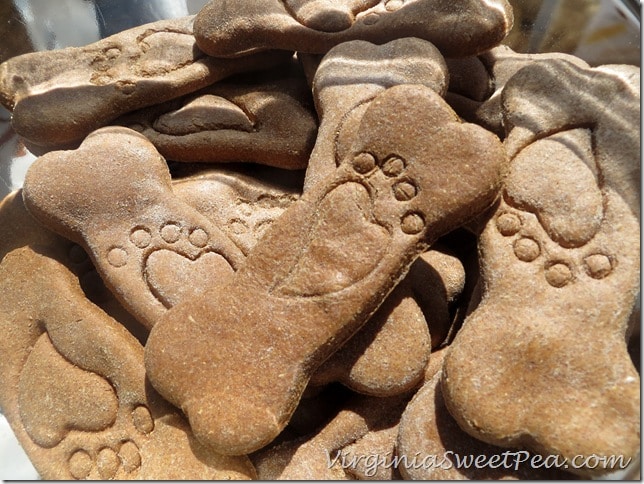 Paw Paw's offers peanut butter, sweet potato and rice, and chicken and bacon flavors for your special dog.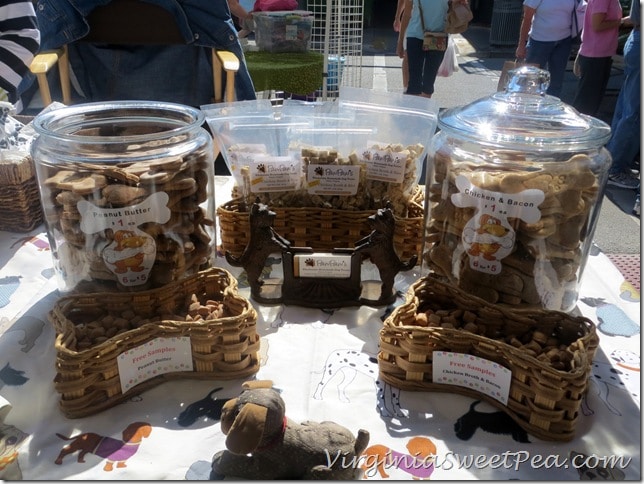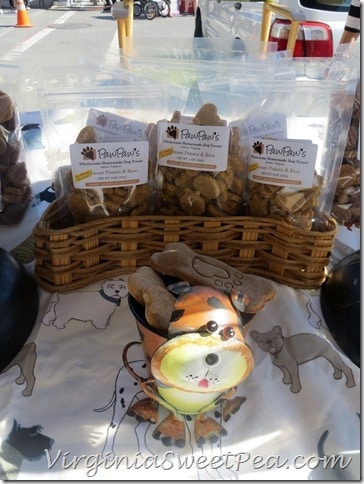 Sherman got a bag of peanut butter treats and he loves them.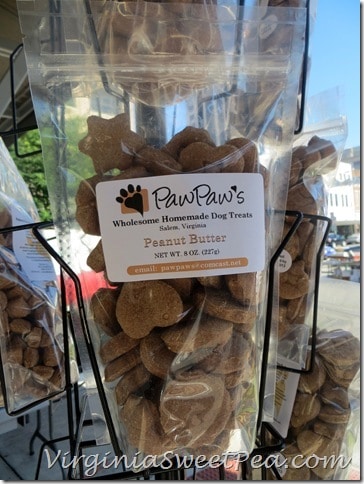 After shopping the market, we walked down Church Street to Little Green Hive to look for some Red Rooster Coffee.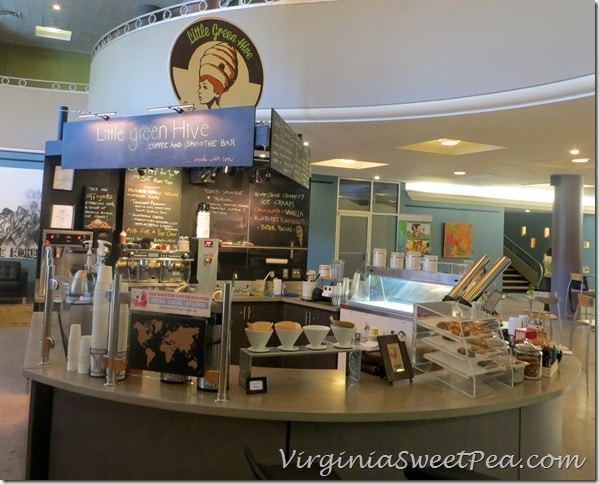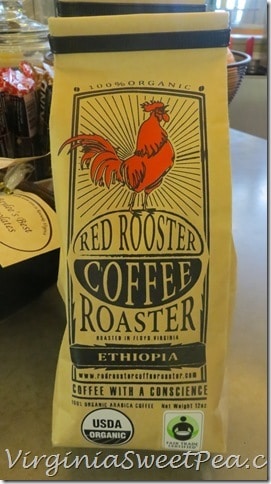 When you buy a pound of coffee at Little Green Hive you get a free pour of coffee. Suzanne and I enjoyed our coffee while walking back to our car.
It's always fun to take a short trip out of town. Have you taken any road trips lately?