Decorate for Fall with these Amazing Fall Items
I'm in the fall mood even though the season isn't officially here for a few more weeks. Today I'm sharing some fall decor that has caught my eye as I've browsed the Internet for fall decorating ideas.
Amazing Fall Decor Ideas for Your Home
Summer is wonderful but many look forward to fall with crisp nights and mornings, shorter days, and the chance to decorate our homes to celebrate the season of the harvest.
Fall Decor Idea #1 – A Wreath
When I think about decorating for any season, a wreath immediately comes to mind. I like to hang a wreath on my front door, on my enclosed porch, and often over my living room mantel.
I recently shared a fall hoop wreath that was easy to make and I'll soon be sharing another fall wreath that I made for our front door.
If you aren't crafty, I found some beautiful and affordable fall wreaths to buy.
This beautiful Dried Wheat Wreath would be perfect to use for fall decor from September until Thanksgiving. It gets bonus points for its reasonable price.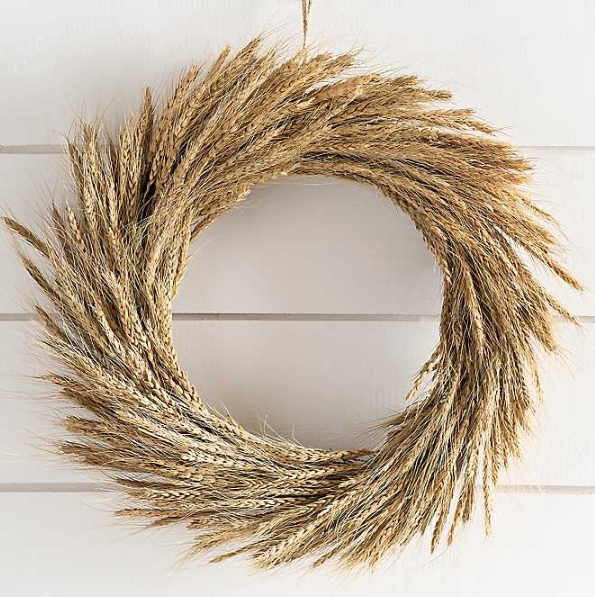 I made a wheat wreath a few years ago that is smaller than this one. It's a doable DIY but considering the cost of craft supplies, I think it would be cheaper to buy rather than make this wheat wreath.
This Pine Cones & Berries Hoop Wreath is so beautiful and very reasonably priced. Love the circle at the top for hanging. It can be tricky to hang a DIY version of this wreath. A built-in hanger is a real plus.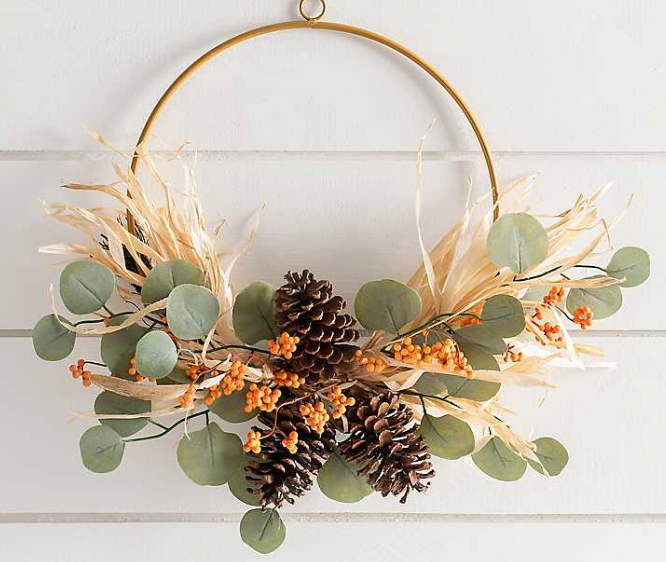 This wreath with the traditional colors of fall would look great on a door or hanging over a mantel.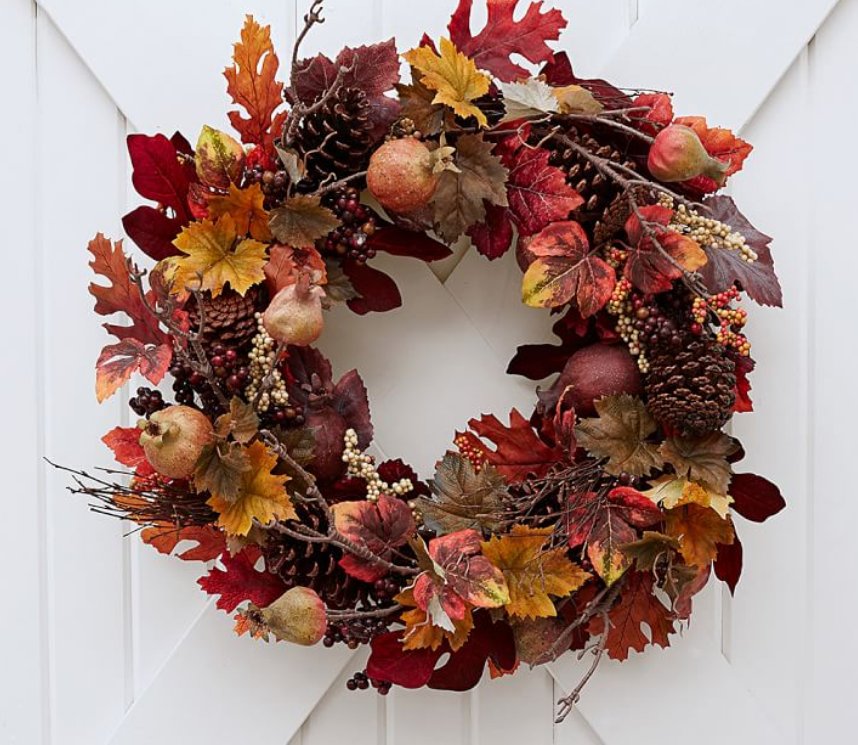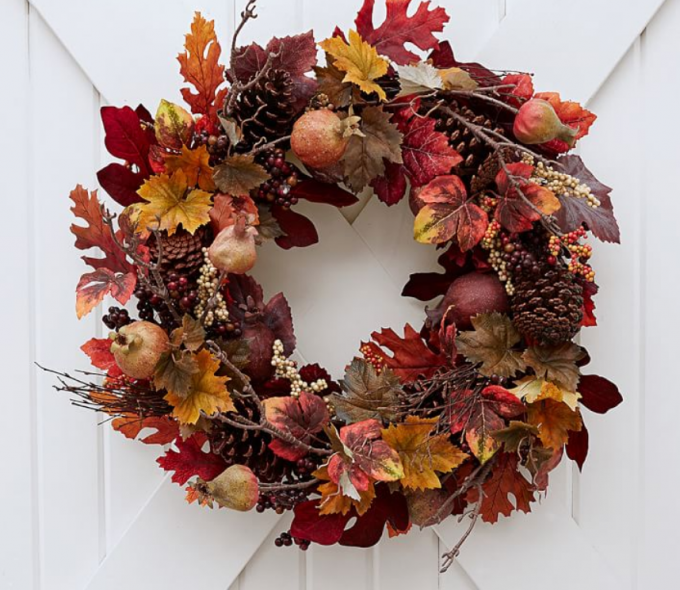 Fall Decor Idea #2 – A Garland
For fall decor, a garland looks beautiful on a mantel or draped over a door.
I can picture this fall garland on a dining room table with a bowl in the middle of the table filled with gourds and a garland on either side of the bowl.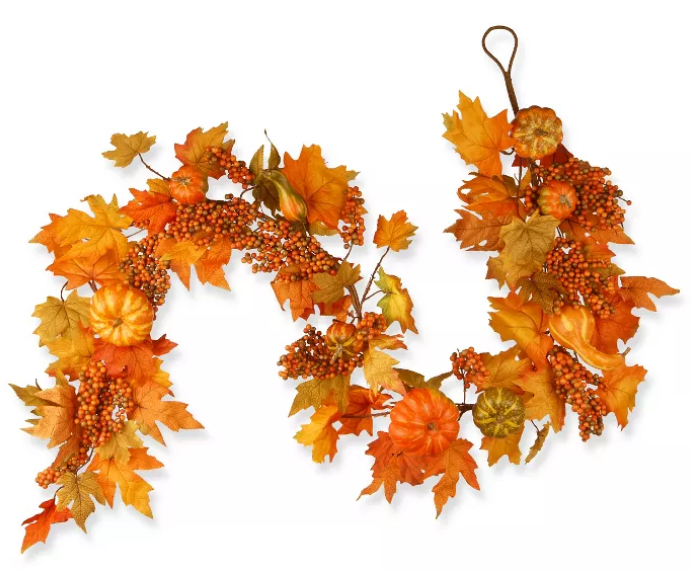 If you prefer to decorate for fall with neutral tones, this garland is a pretty one.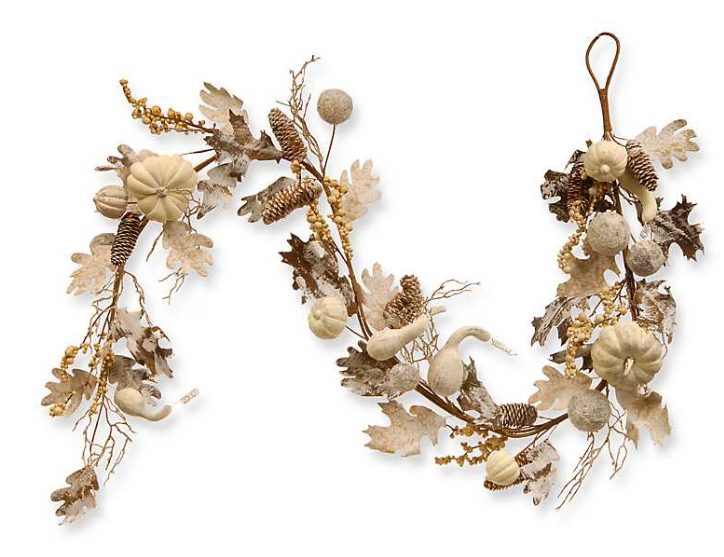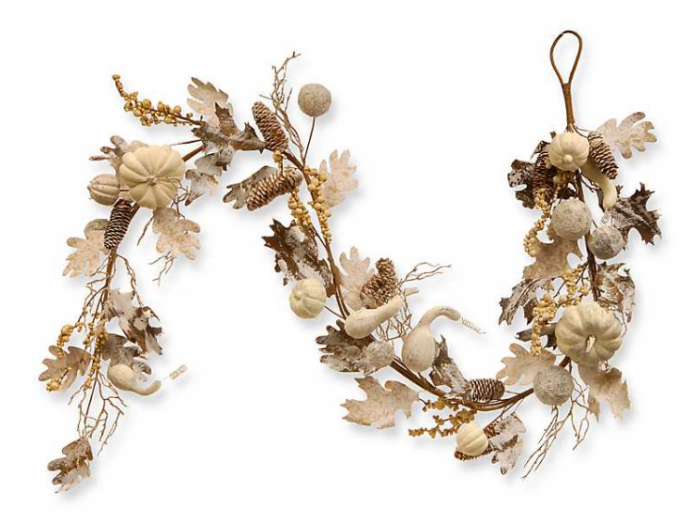 Fall Decor Idea #3 – Pillow Covers
You're getting a sneak peek of the fall decor that I'll be sharing on the blog next week.
The pillow covers on my chairs are from Amazon and only cost $12.98 for two. I love their orange color and nubby texture.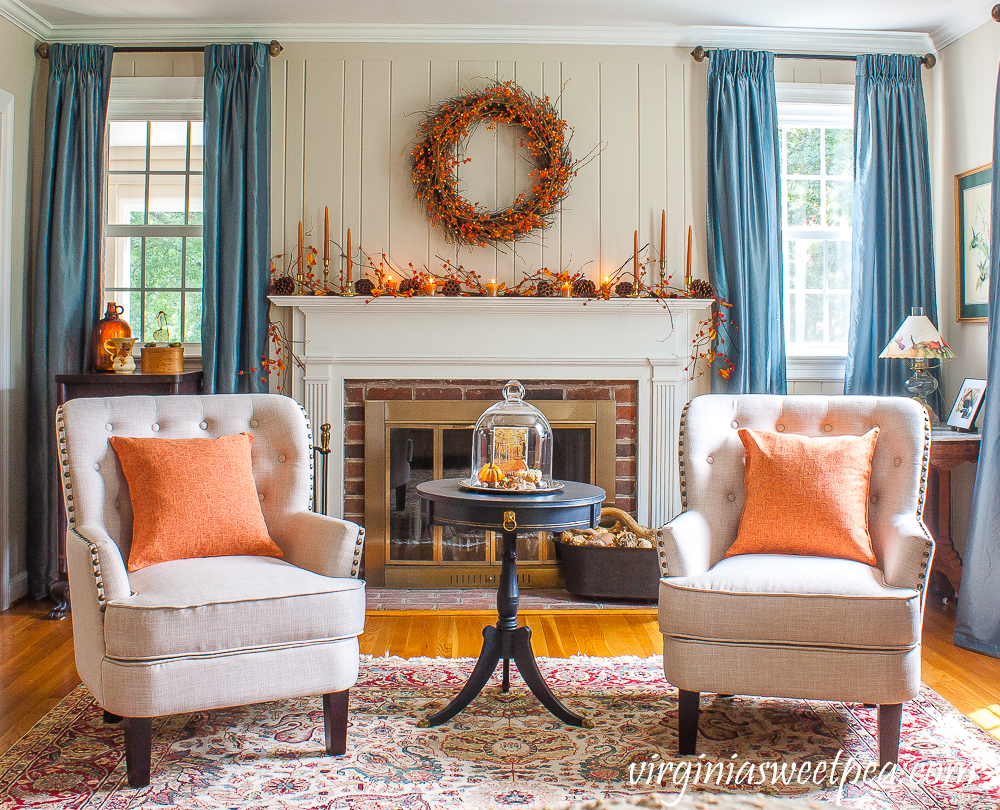 This is another pretty fall pillow.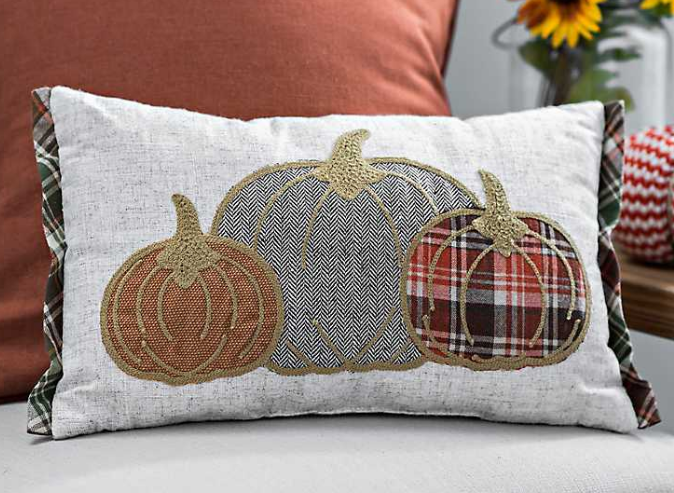 Fall Decor Idea #4 – A Cozy Throw
This Rust Mohair Plaid Throw has the prettiest fall colors. I like to use a throw not only for its intended purpose, to keep me warm, but also draped over a chair to add a pop of color.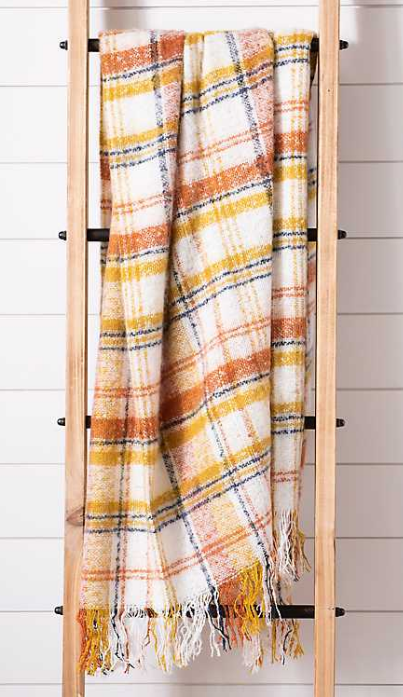 This neutral Gray Basket Weave Throw would be great to use for fall and into winter.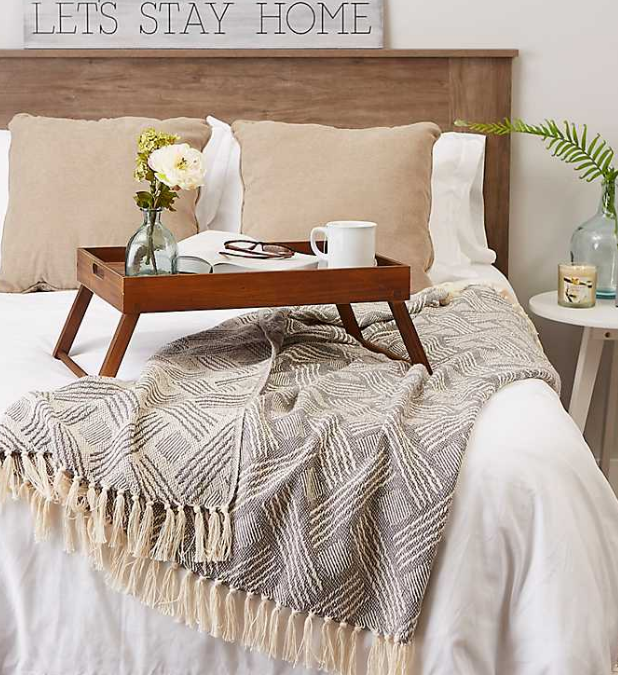 Fall Decor Idea #5 – A Seasonal Door Mat
I love to purchase a new door mat for each season. A front porch looks so welcoming with a wreath on the door and a seasonal floor mat.
With my health the way it is, I'm so very grateful to be alive to enjoy the upcoming fall season. This Grateful Door Mat would look great either on my front or side porch.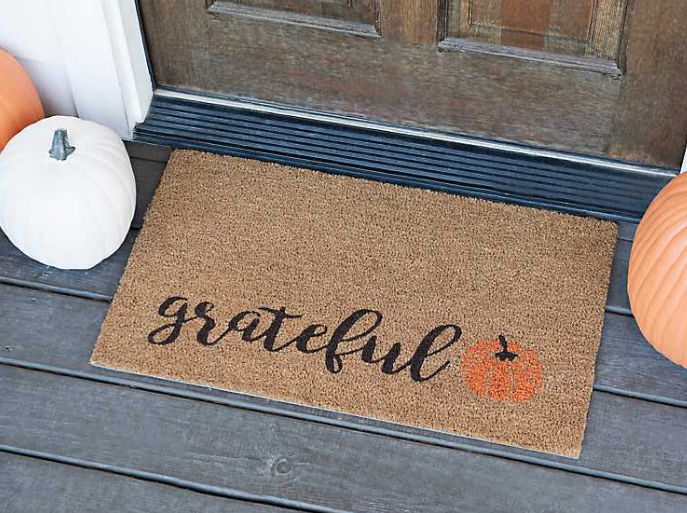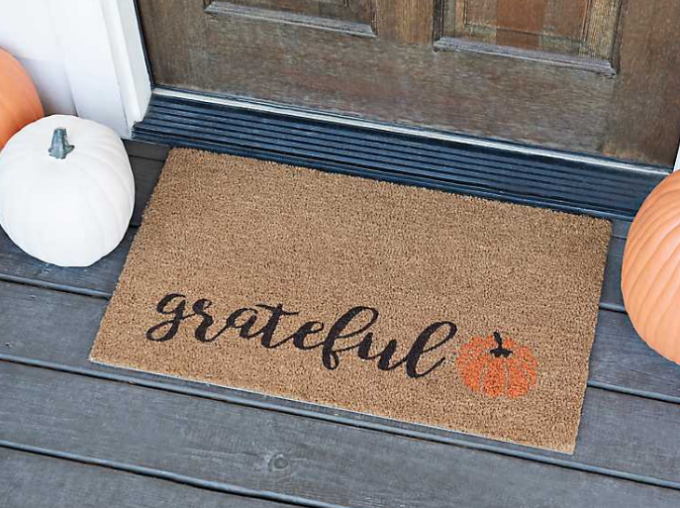 I can't resist fall colors and think this Hey Pumpkin Door Mat is super cute.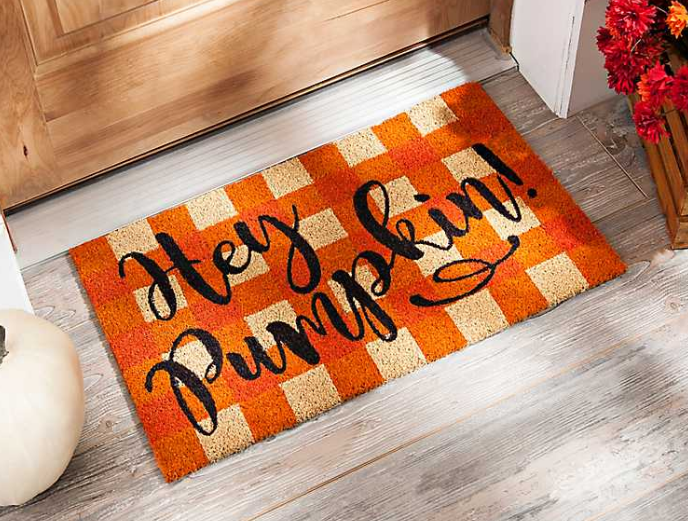 Fall Decor Idea #6 – Pumpkins to Use Season after Season
I love to buy real pumpkins to use for decorating, but it is nice to have a few faux ones on hand. The great thing about faux is you buy them once and you have them to enjoy for years to come.
I really like the design of this Natural Wooden Pumpkin.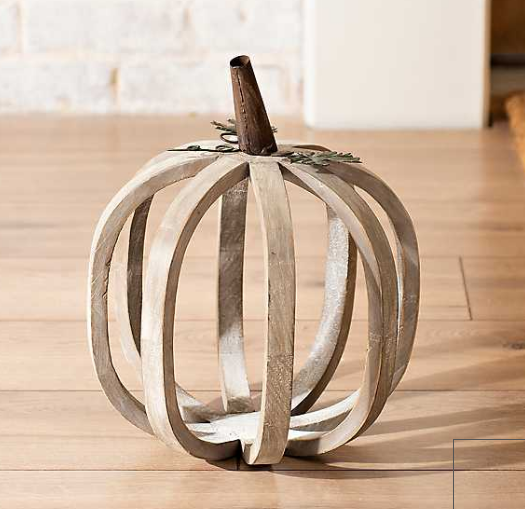 This Twisted Stem Green Pumpkin is only $6.99 and it also comes in blue and cream.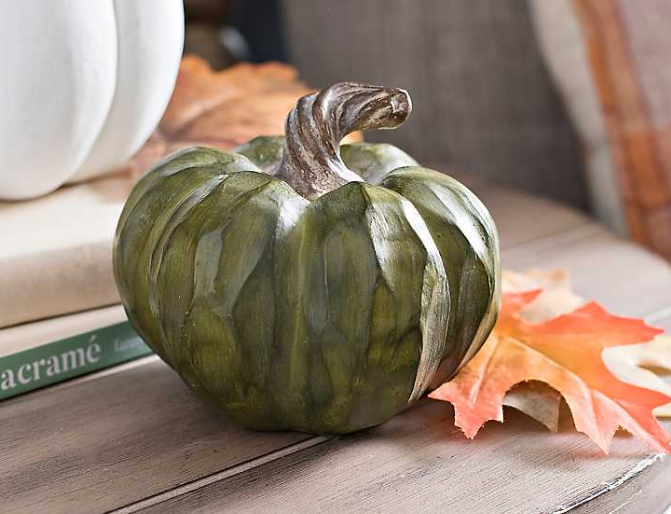 This White Ceramic Pumpkin has a pretty design and it also is available in an orange color.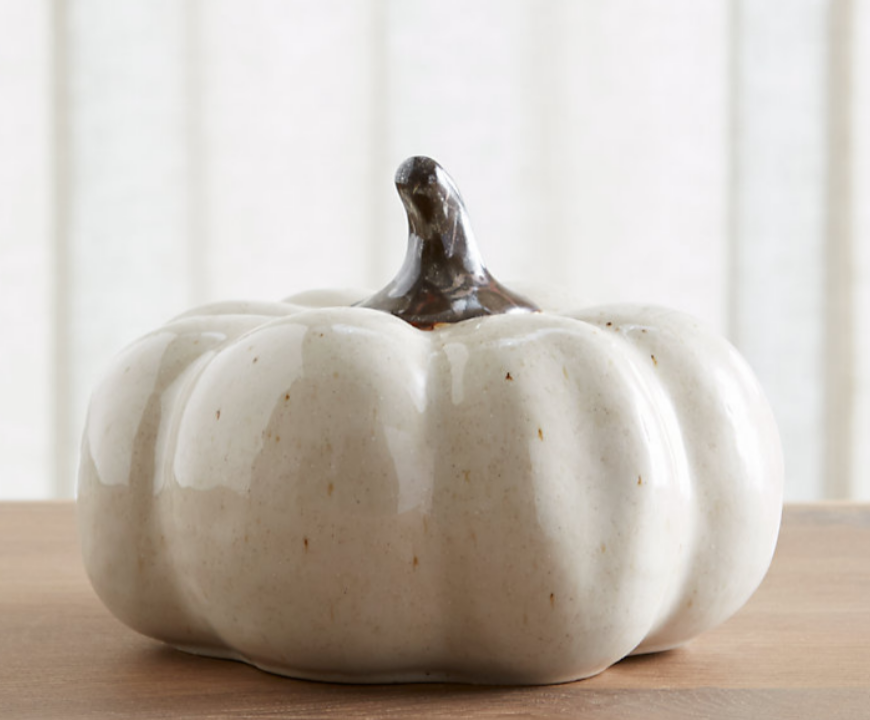 Fall Decor Idea #7 – The Smells of Fall
Pumpkin Spice comes to mind when I think of the smells of fall.
When the days start getting shorter, light a Williams Sonoma Pumpkin Spice Candle in the evening to add a pleasant smell to your room and to up the cozy factor.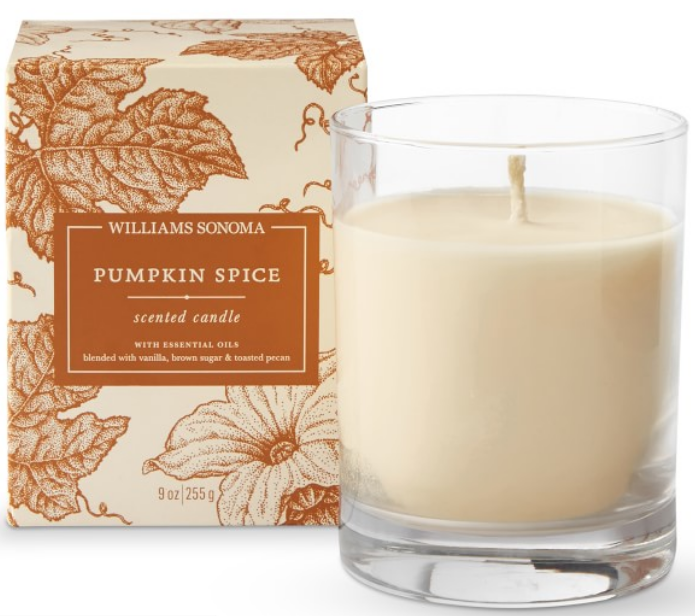 I love having a seasonal scented soap in each bathroom in my home and also by my kitchen sink. I know I would enjoy this Williams Sonoma Pumpkin Spice Soap.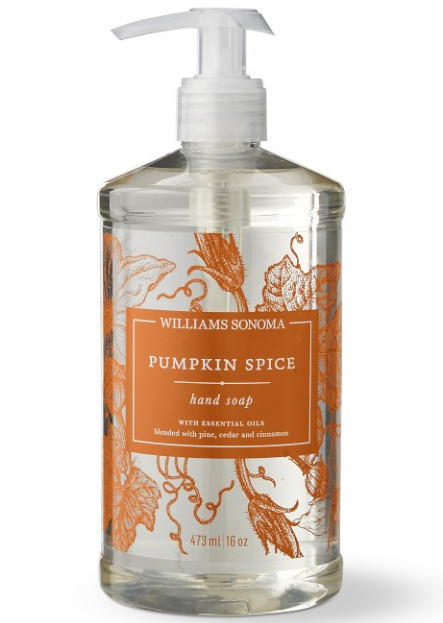 I treat myself to Pumpkin Spice Coffee every fall and love to smell it each morning when it is brewing in my coffee maker.
The design of this coffee bag is decorative enough to keep out on the kitchen counter by a coffee station to use as seasonal decor. You can see my coffee station decorated for fall here.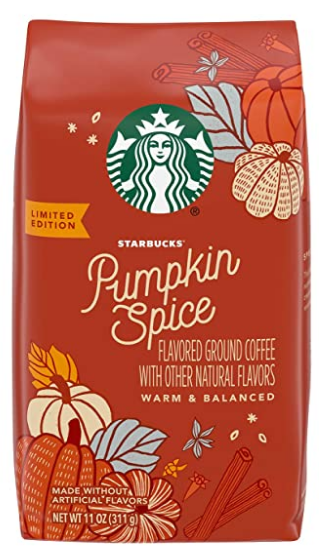 I hope that you enjoyed these fall decor ideas. Several of these are in my shopping cart and I'd love to know if you've added a few to yours.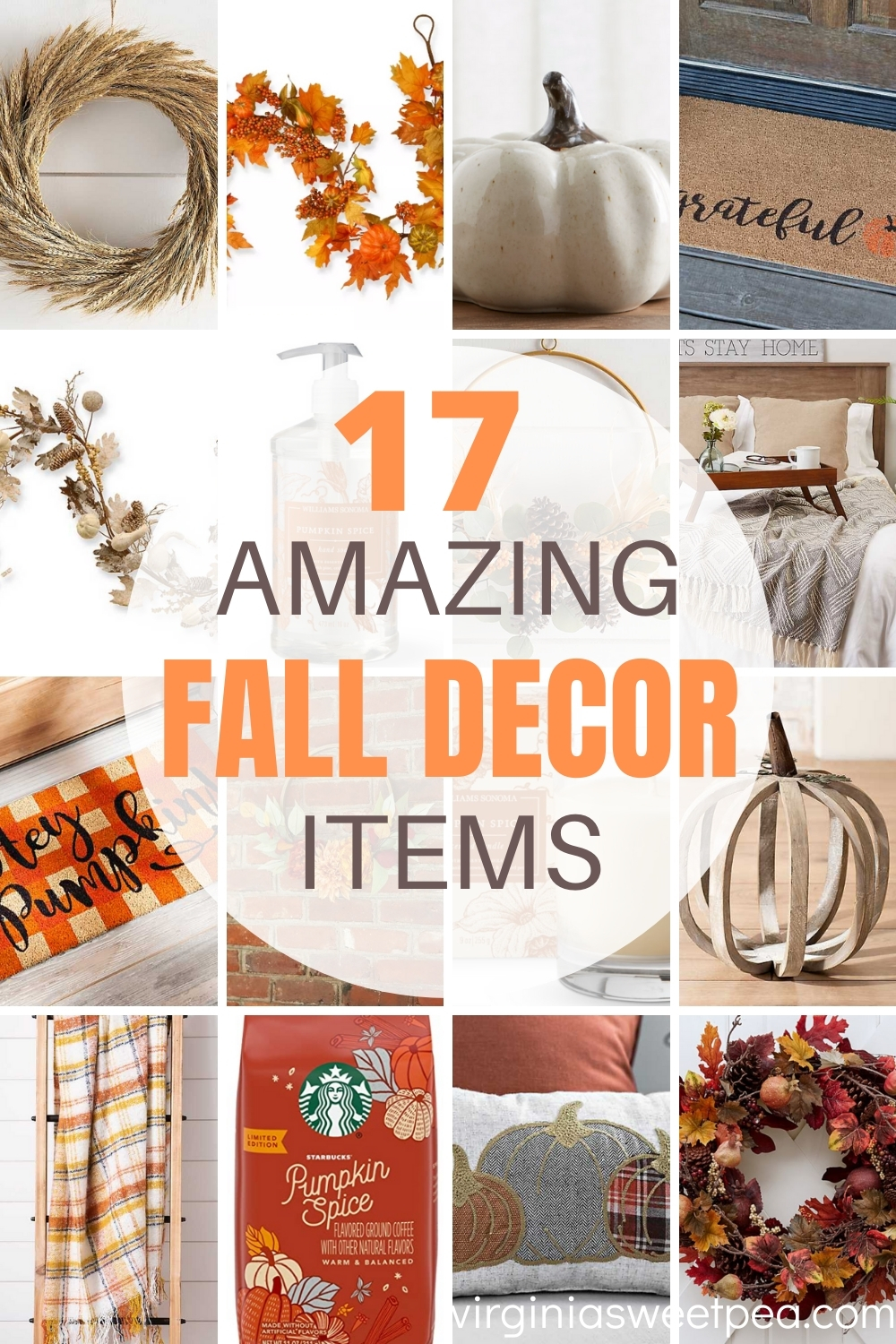 Click on each picture to get more information about it or to purchase it.

I'll be back on Monday for this year's Fall Ideas Tour and on Tuesday for my September Stitch Fix review.