Make Your Own Herbal Soap
Learn how to make herbal soap. This soap is easy to make and smells wonderful. Any herbs from your garden can be used.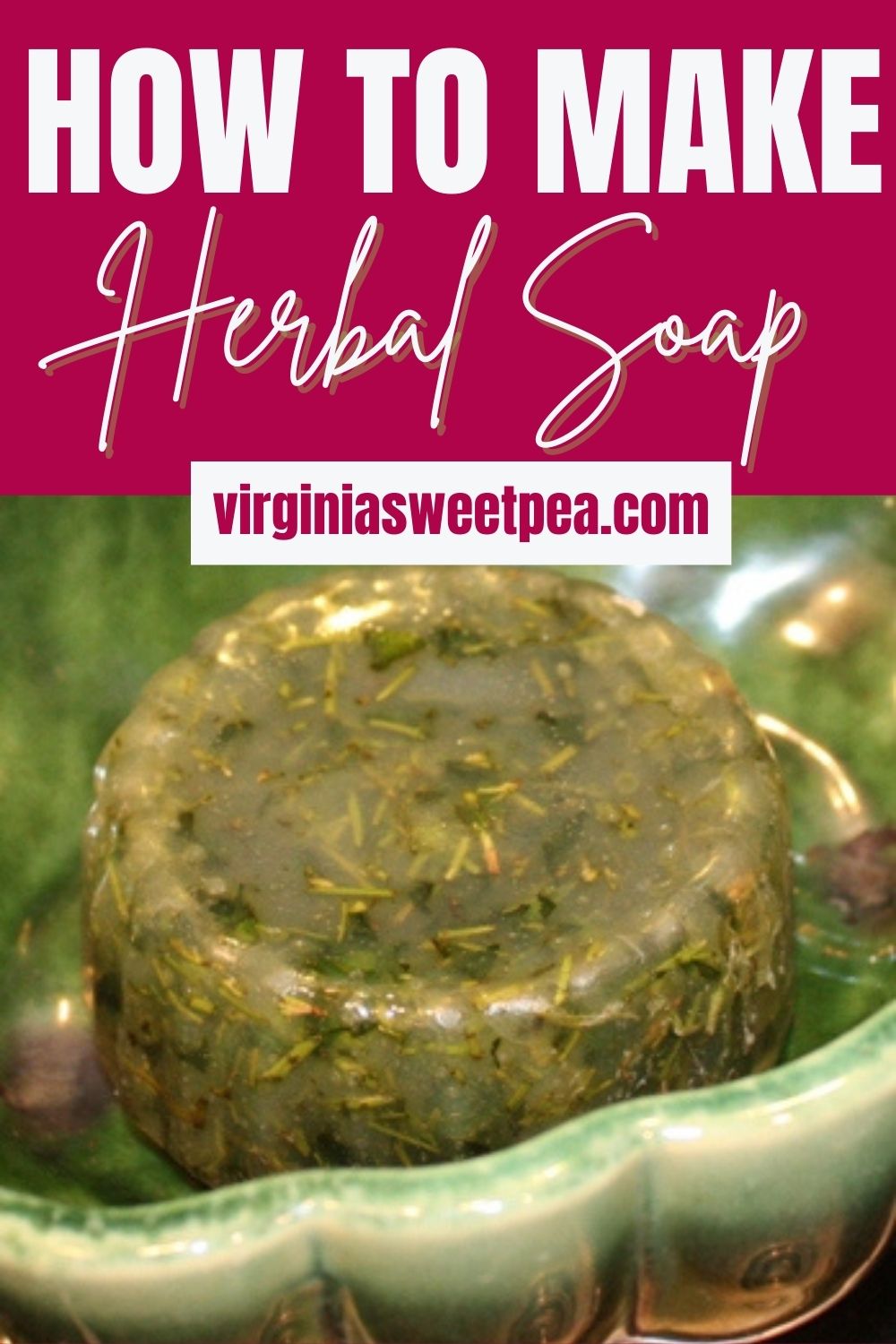 I was recently inspired to make my own herbal soaps after reading an herbal mystery. I love good smelling soap and thought it would be fun to try to make my own.
Supplies:
Soap
Herbs (I used Rosemary, Mint, and Basil.)
Essential Oil (I used lemon because I already had it.)
Molds (I used antique jars because I liked the pattern at the bottom and small plastic containers.)
Cooking Spray
How To:
1. Melt the soap in the microwave. I used six squares of soap at a time and it took 50 seconds to melt.
2. Chop your herbs.

3. Stir herbs and essential oil into melted soap. I used about ten drops but will use more next time.

4. Pour into containers that have been sprayed with cooking spray.

5. Allow to cool completely and then remove soap from containers. I found that the plastic containers worked best. I had to run a knife along the sides of the glass containers to get the soap to release. You can see below that the sides of some are rough.

6. Use a wet cloth to smooth the sides and to remove any air bubbles at the surface.

I am enjoying a Rosemary Mint soap beside my kitchen sink and a Basil Lime one by my workroom sink. (I grated fresh lime peel in with the basil to make this variation.)

7. Make tags and wrap to share with friends.