Knitting Basket Makeover (Thrift Store Upcycle Challenge)
I truly have to stop myself from going into a thrift store any time I drive past. I love going inside to see what treasures I may discover. A favorite thing to do with the treasures that I find is to think of a way to update them or use them in a different way.
When Amanda from The Kolb Corner invited a group of bloggers to participate in a Thrift Store Upcycle Challenge, I was eager to join in the fun.
If you like seeing what others find while thrifting and seeing what they do with their finds, you are in for a treat today. 21 bloggers are sharing their thrifty finds and what they did with them. You'll find links to all of the projects at the bottom of this post.
Meet the Hosts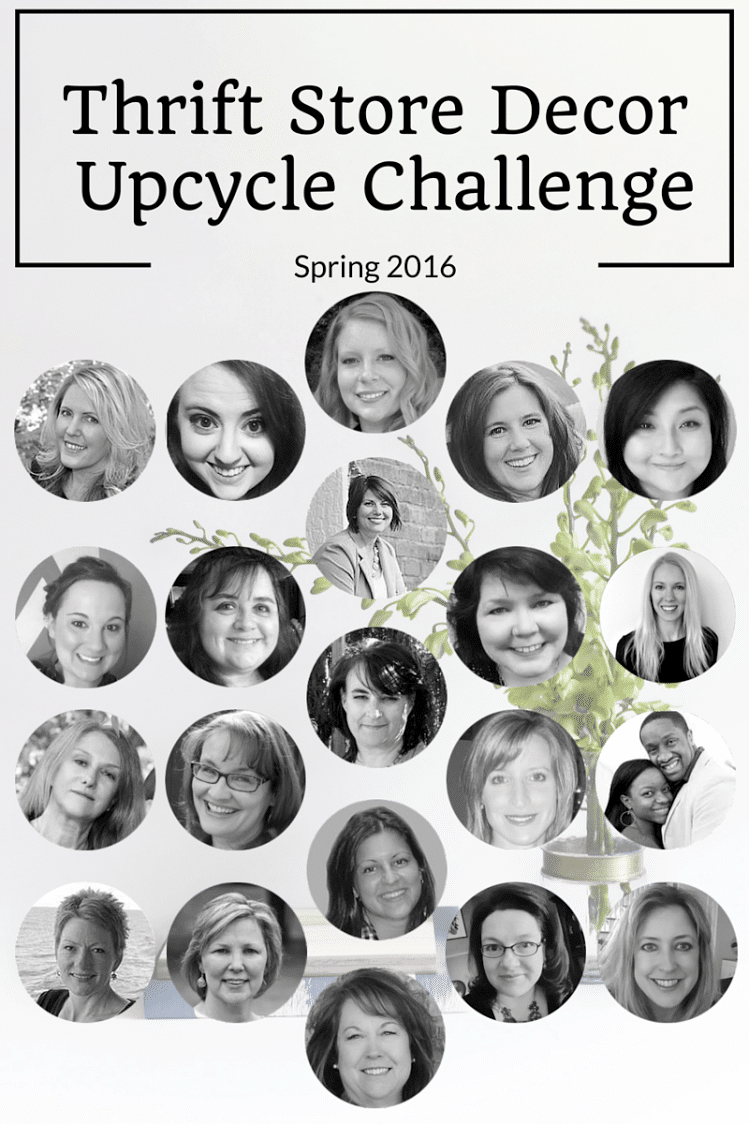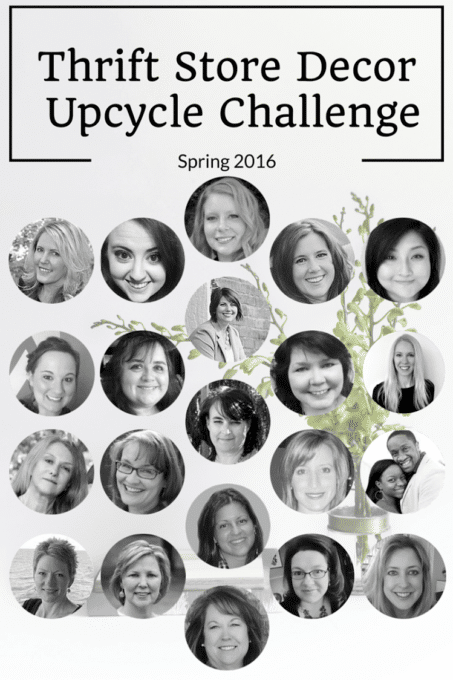 Amanda | The Kolb Corner Chelc| Inside the Fox Den Erlene | My Pinterventures Kim | Made in a Day Sara | Twelve on Main Emily | Two Purple Couches Shirley | Intelligent Domestications Marie | DIY Adulation Lindsay | Crazy Organized Michelle | Our Crafty Mom Julie | Live From Julie's House Debra | Shoppe No. 5 Dru | Polka Dot Poplars Maureen | Red Cottage Chronicles Pili | Sweet Things Channell | Hobnail House Colleen | Life on Kaydeross Creek Ann | Duct Tape and Denim Paula | Virginia Sweet Pea Sherry | Savvy Apron Stacy | Anastasia Vintage
On a recent trip to Goodwill, I found a handmade knitting basket. It may be a magazine rack but my instinct says knitting basket.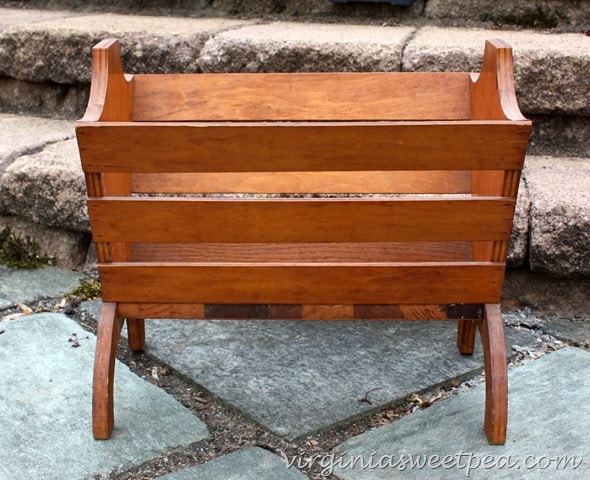 The maker even signed the bottom. Can you see the H. O. in pretty cursive? If I had to guess, I'd say that he used scraps from his workshop to make this for his wife.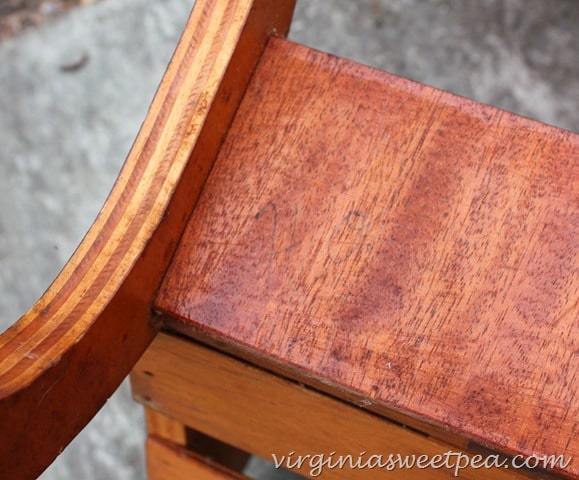 I could have left well enough alone but decided to give this this knitting basket an updated look with paint.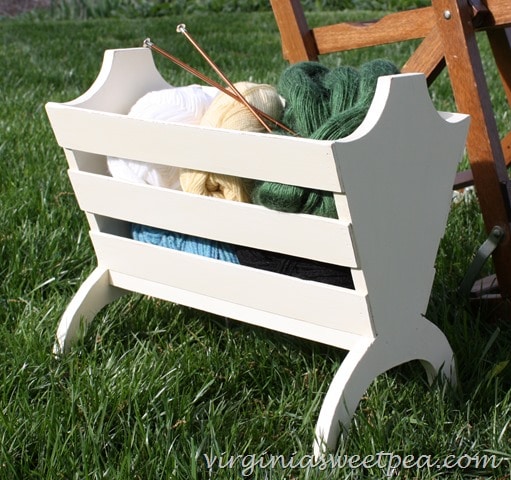 To complete the makeover, I first cleaned this piece and then primed it with Zinsser Bulls Eye 1-2-3. After priming, it was painted with Sweet Cream from The Plaster Paint Company.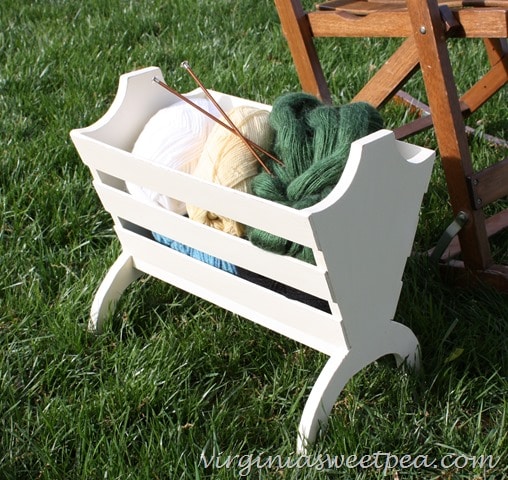 The piece was then sealed with soft-touch varnish by Americana Decor. To add character, I distressed the edges using sandpaper.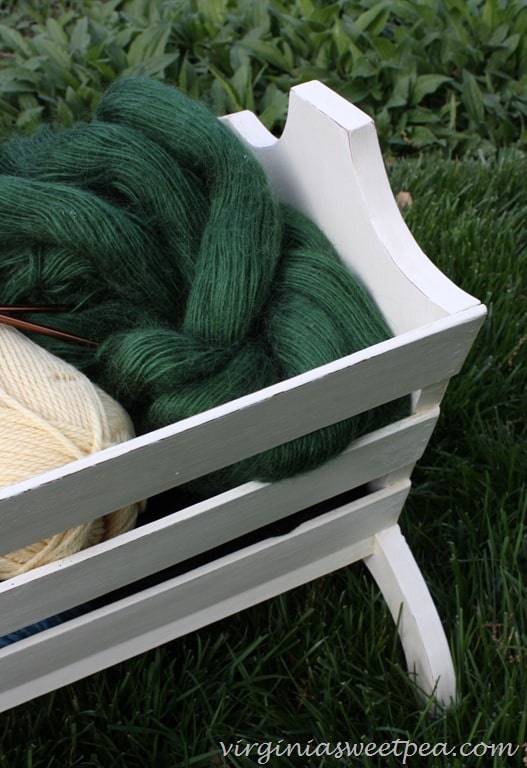 This piece is now ready to be used in someone's home as a knitting basket or magazine rack.
Please pin this project so that others can discover it. I really appreciate pins!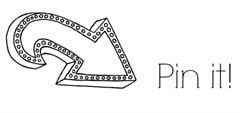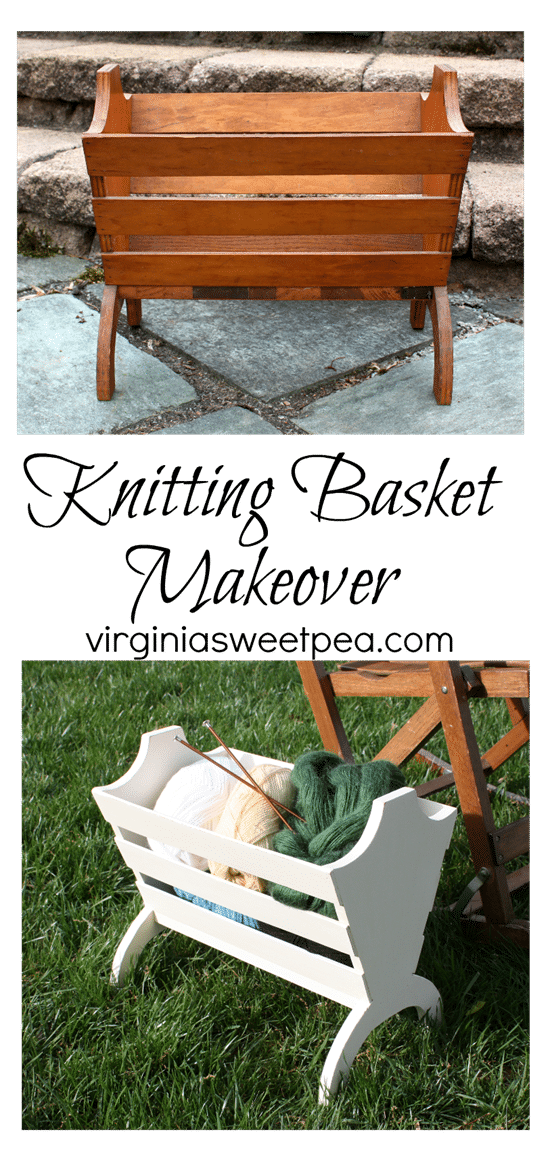 ---
Be sure to check out my fellow bloggers' projects too!