Knockoff Pottery Barn Snowflake Embroidered Pillow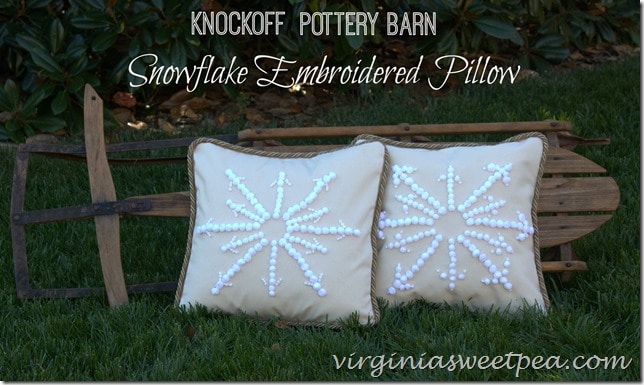 It's time for another installment of "Rock Your Knock Off" where bloggers make less expensive versions of projects found in favorite catalogs. Since Christmas is just around the corner, this time the projects are holiday inspired.
It didn't take long for me to find my inspiration, Pottery Barn's Knotted Snowflake Embroidered Pillow Cover which retails for $59.50.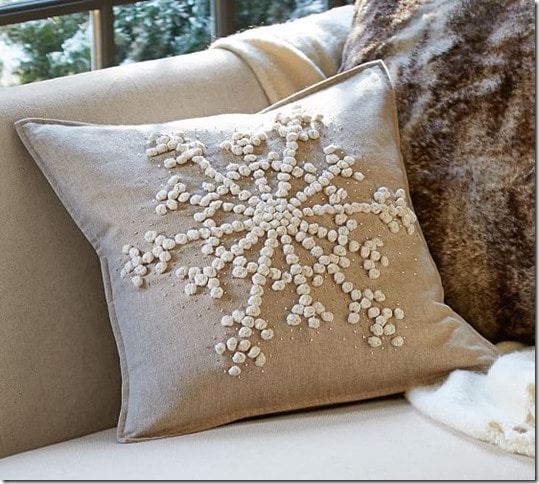 My Pottery Barn Knock Off version cost just $17.50. If I had eliminated the cording, the pillow cover would have been just $11.50.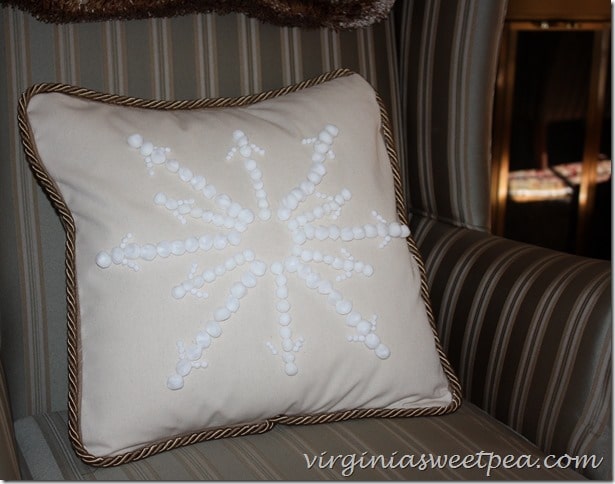 What's my secret? Instead of embroidering different sized knots, instead I used pom-poms in three sizes.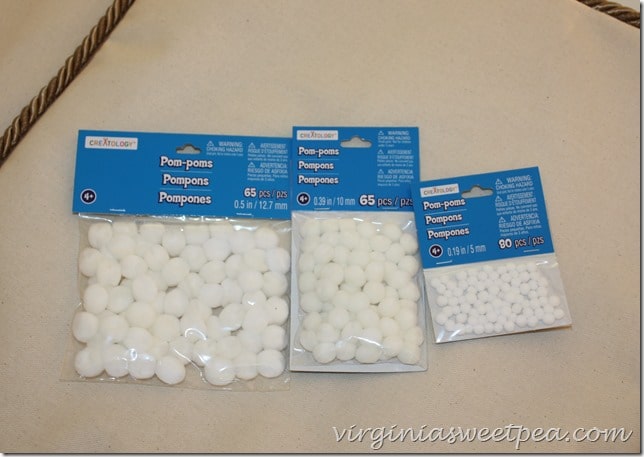 I knew I wanted a pair of pillows since I plan to use these on the wing backed chairs in my living room so I started by making two pillow covers with coordinating cording. (Click here for pillow cover directions.)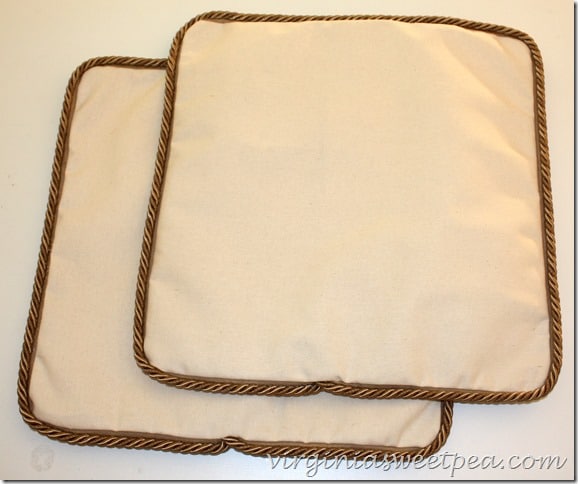 After I made the pillow covers, I positioned the pom-poms in a snowflake pattern and then glued them into place with craft glue. My pillows are similar but not exactly the same, just like snowflakes in nature!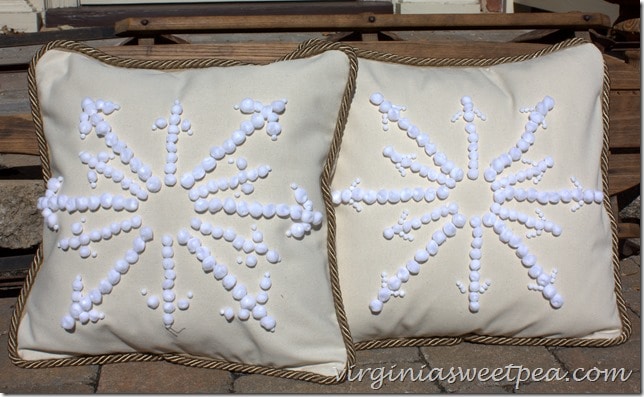 The great thing about these pillows is that they will not only be great for holiday decor, they'll be perfect for winter decor as well.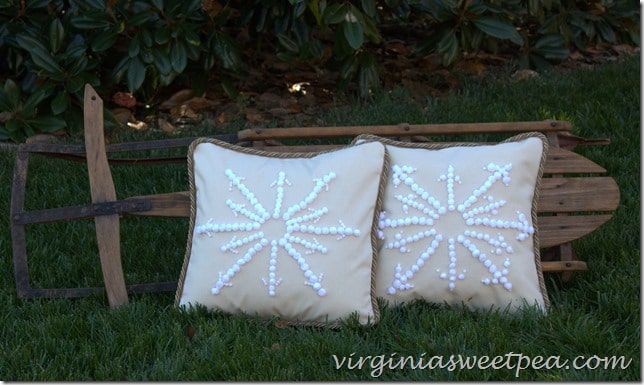 Would you pay $59.50 plus shipping for a pillow cover? I know I wouldn't, and I like my knockoff version just as much.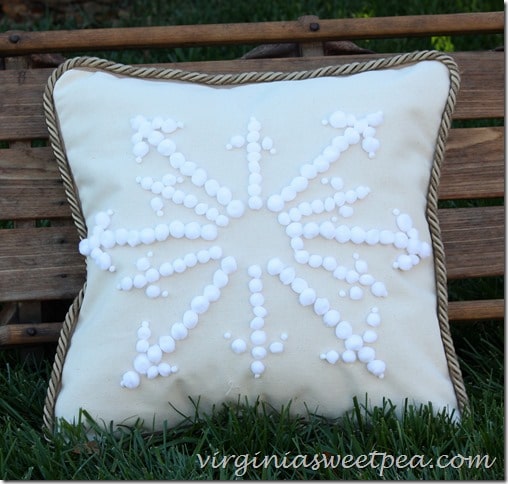 I made my pair of snowflake pillow covers for just $35. Now that's a much better price!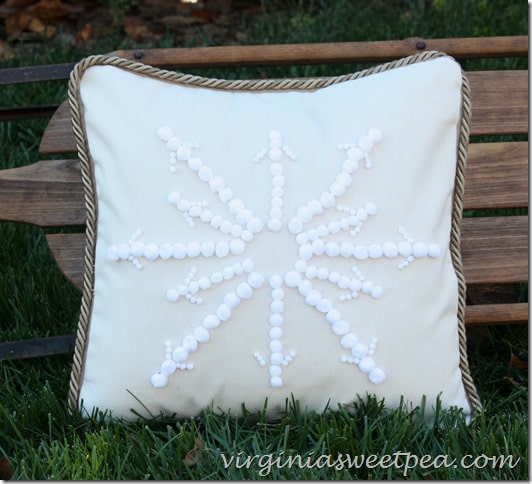 The next time you see an expensive item in a catalog think about how you could make your own version. You may surprise yourself with how easy it can be!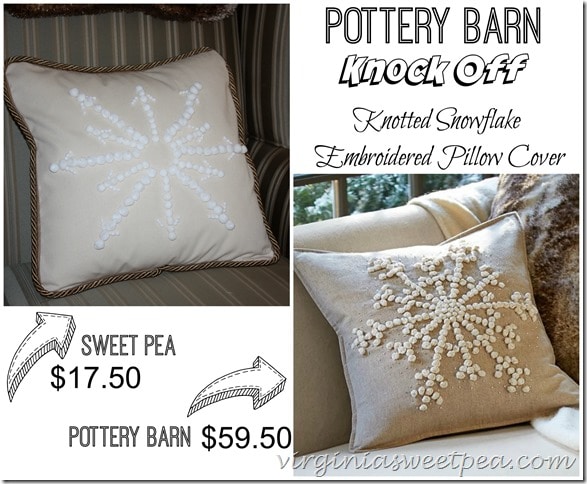 Now it's time to see what projects my friends knocked off for the holidays. I'm ready to be inspired!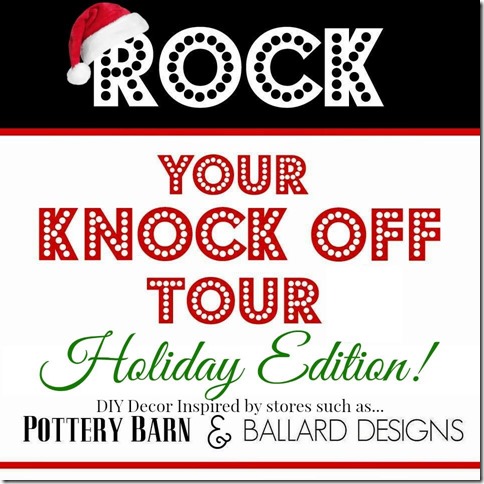 Sharing With: A Stroll Thru Life, Yesterday on Tuesday, Stone Gable, Sand and Sisal, Dwellings-The Heart of Your Home, Serenity Now, Refresh Restyle, A Stroll Thru Life, Stone Gable, Brepurposed, Yesterday on Tuesday, Savvy Southern Style, Just a Girl and Her Blog, Dining+Diapers+Design