Happy Friday! For this week's Home & Decor Encore I'm sharing low calorie Russian tea.
My first memory of Russian tea was my grandmother bringing it to our house along with many tins of cookies when she came to visit our family at Christmas. Granny packaged her Russian Tea in a Sanka bottle and we enjoyed it all winter.
I don't like to drink my calories, so I came up with a low calorie version that tastes so good.
Let's see what the other ladies are sharing this week.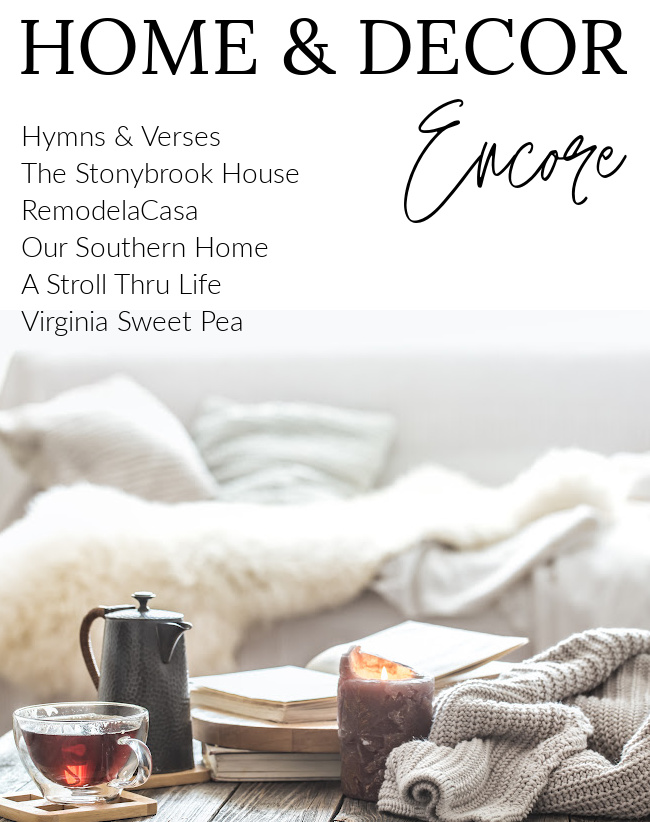 HYMNS AND VERSES | FREE LET IT SNOW PRINT
REMODELACASA | CLEVER WAYS TO ORGANIZE A SMALL APARTMENT
OUR SOUTHERN HOME | WINTER FLORAL ARRANGEMENTS
SWEET PEA | LOW CALORIE RUSSIAN TEA