Mackinac Island – Part Two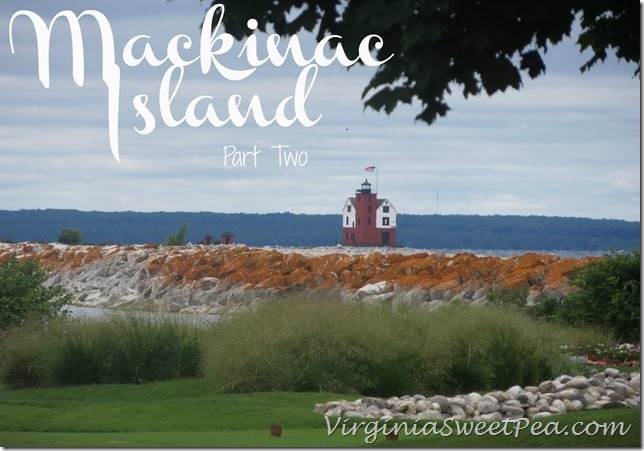 Mr. SP and I packed in as much adventure as we could on the second day of our Mackinac Island vacation. (If you missed Day One, click on over.) After coffee, we played tennis on courts right on the shore of Lake Huron. What a spectacular place to sweat!
An eight mile trail for walkers, bikers, carriages, and horseback riders circumnavigates the island. Since we love biking, you would think that we would have rented bikes to do this but we decided to walk instead. We started at our hotel in the lower right corner of the island and walked the trail clockwise.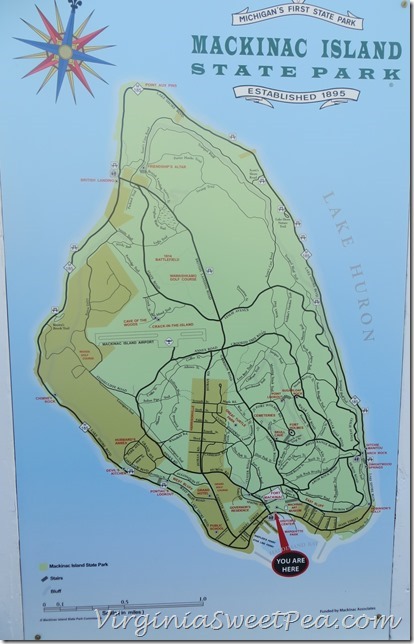 Since downtown has fudge shop after fudge shop, we nicknamed it "Fudgeville." After breakfast in town, we were off on our walk. (I never enjoyed the downtown, it was too crowded for me.)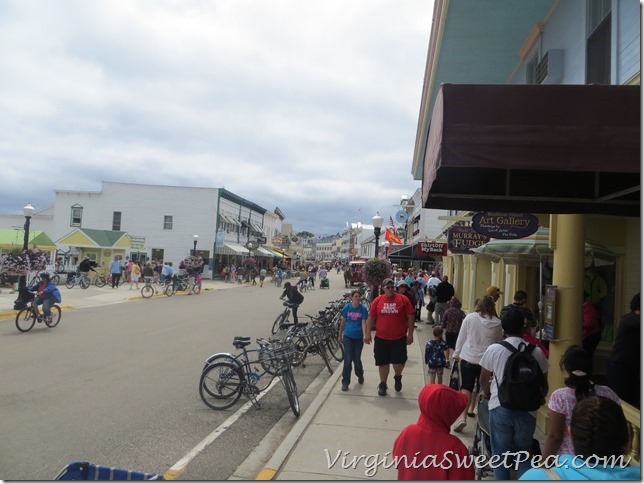 The trail around the island offers beautiful shoreline views.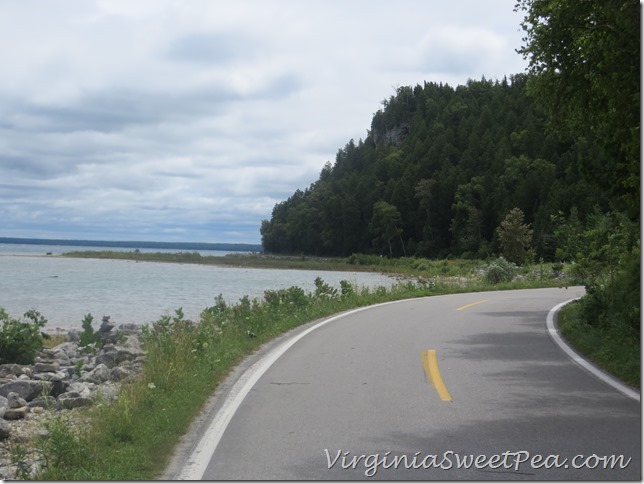 Some of the trail is surrounded by woods.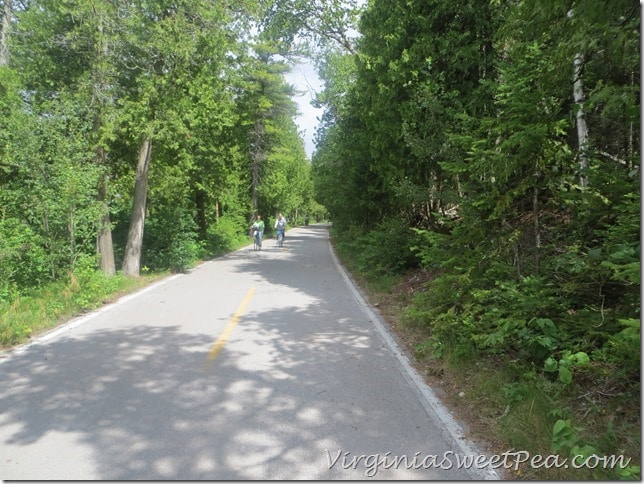 We walked and we walked and knew that we were almost finished when we saw Arch Rock which was close to our hotel.
Both of us were happy to be back at Mission Point for a bit of rest.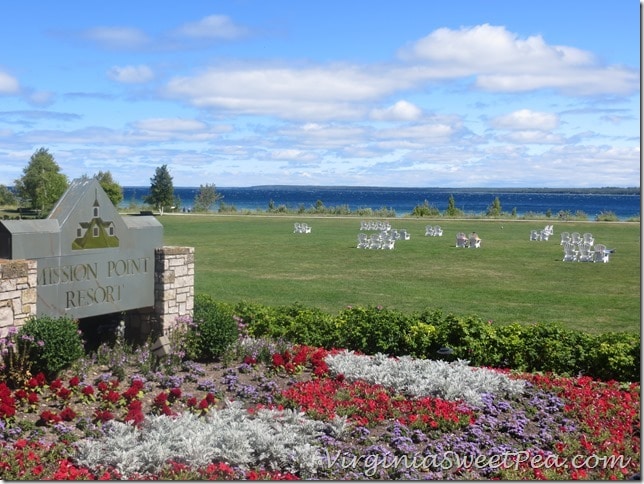 We didn't rest long before deciding to go for a horseback ride in town.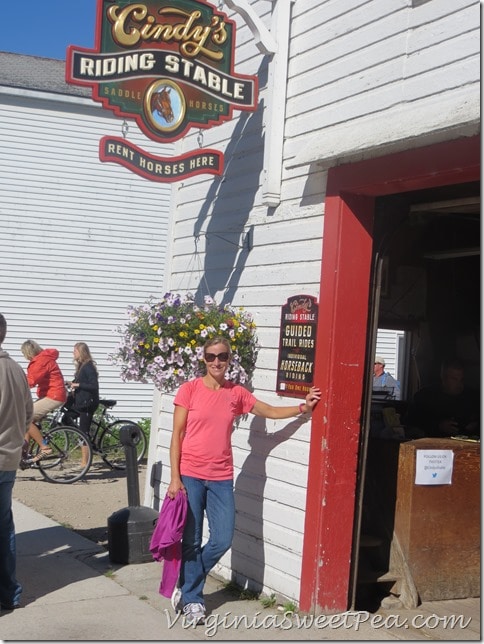 Mr. SP rode Zipper.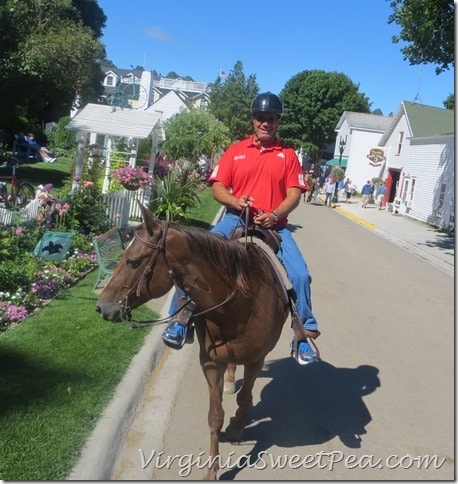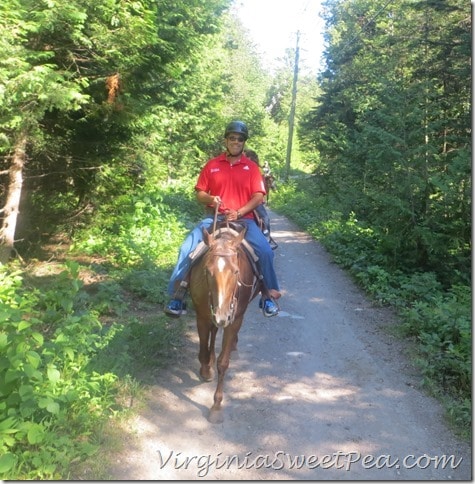 I rode, Ellie, a sweet mare.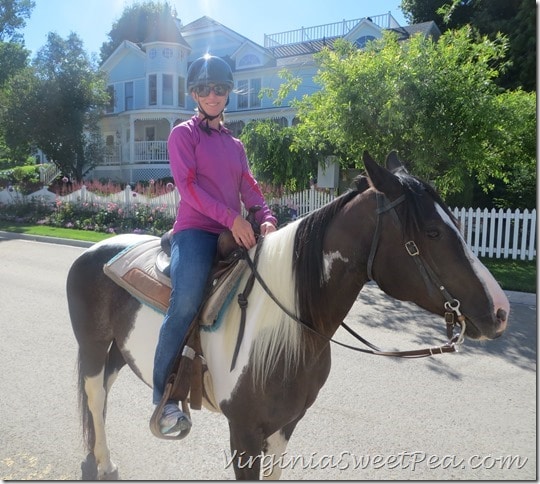 After riding, it was back to town to purchase fudge: peanut butter, chocolate espresso, and chocolate caramel sea salt. Let's just say that I've had my fill of fudge for a long, long time. This is good stuff!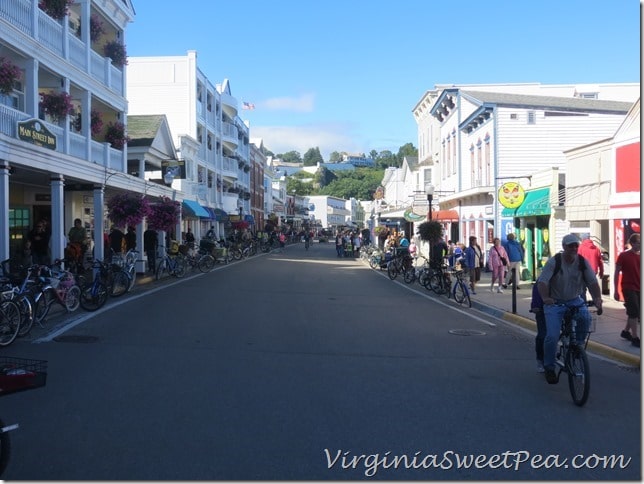 Our adventure packed day two was so much fun!