Mackinac Island Vacation – Part Three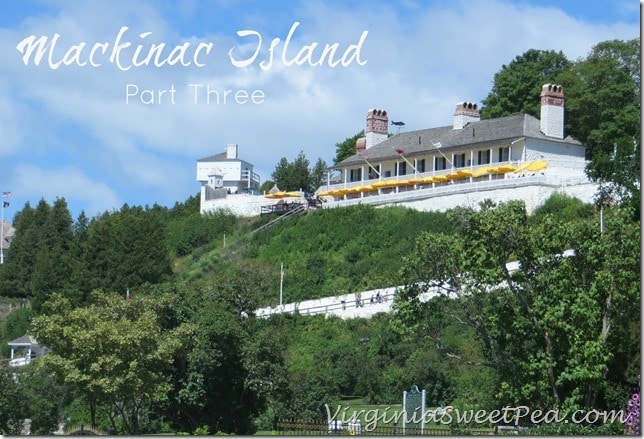 Our last full day on Mackinac Island was spent exploring the interior on foot. We could have covered more ground on bikes but didn't choose to rent them on this trip. (Did you read Part One and Part Two describing the first two days of our vacation?)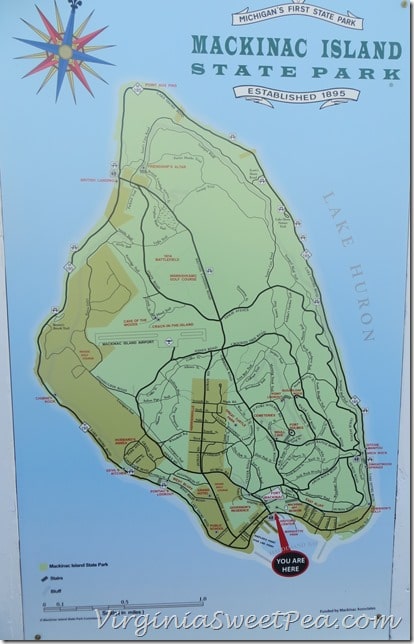 You literally could walk or ride your bike all day on Mackinac. We picked up a map at the visitor's center and started walking. The views on Mackinac never disappointed us.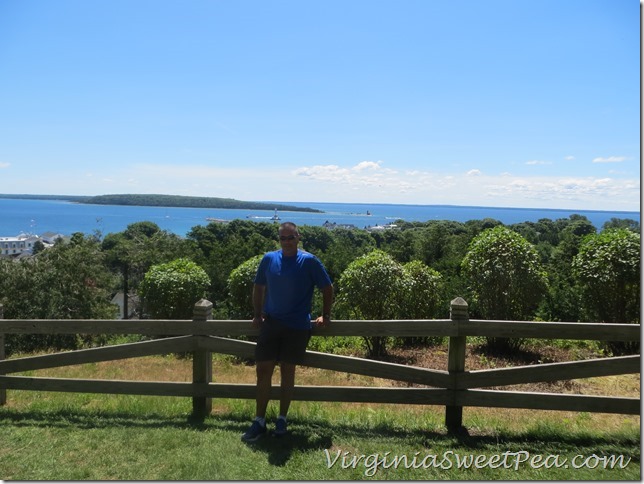 It's always fun to be passed by a carriage while walking. The horses were so pretty and well behaved.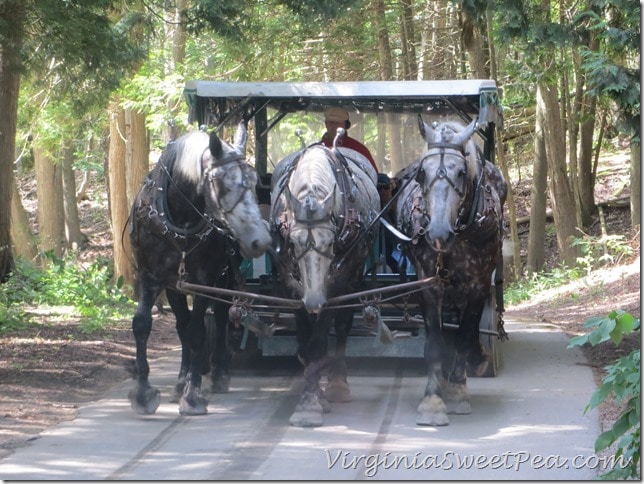 Cave-of-the-Woods was one of our destinations.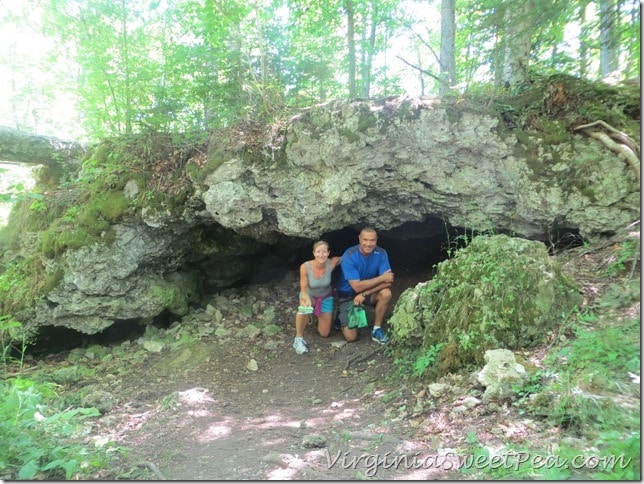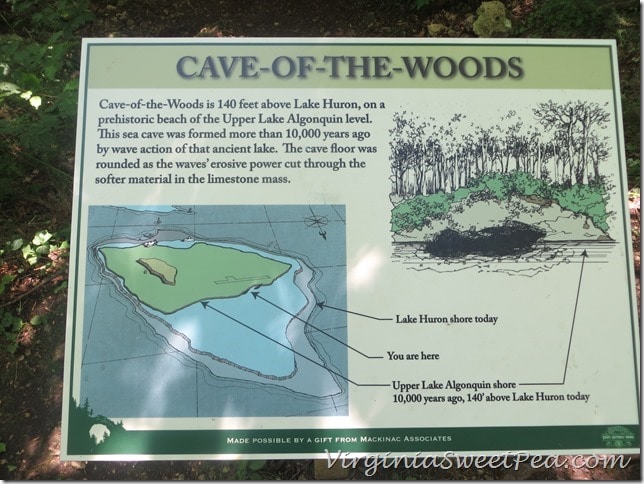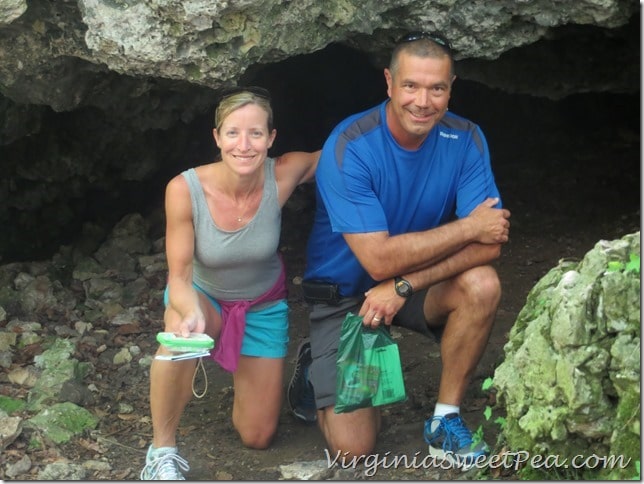 Very close to the cave is another attraction, Crack-in-the-Island. I thought this was going to be a lot longer than it ended up being but it was still neat to see.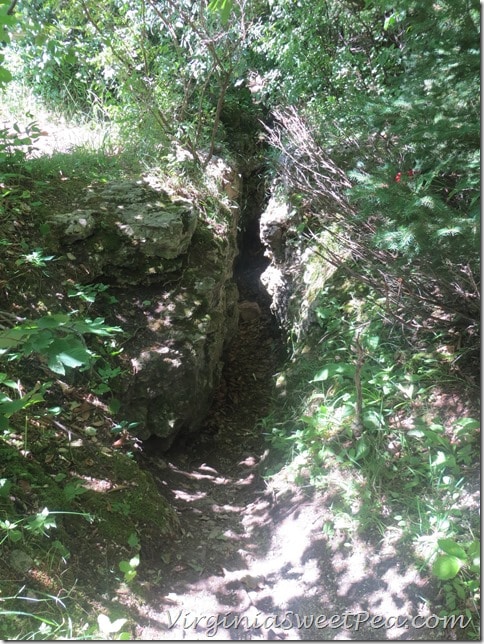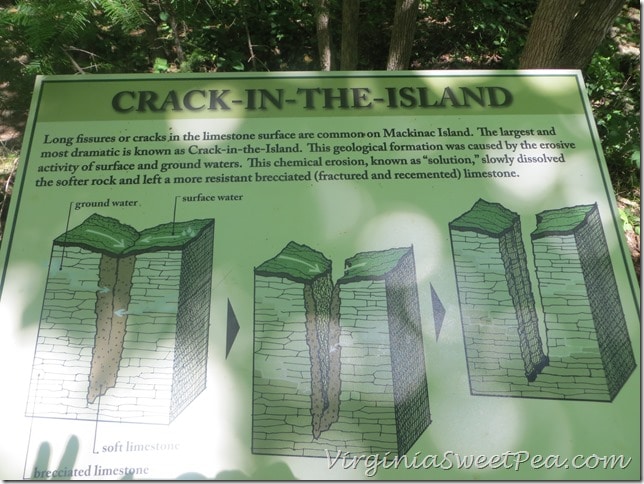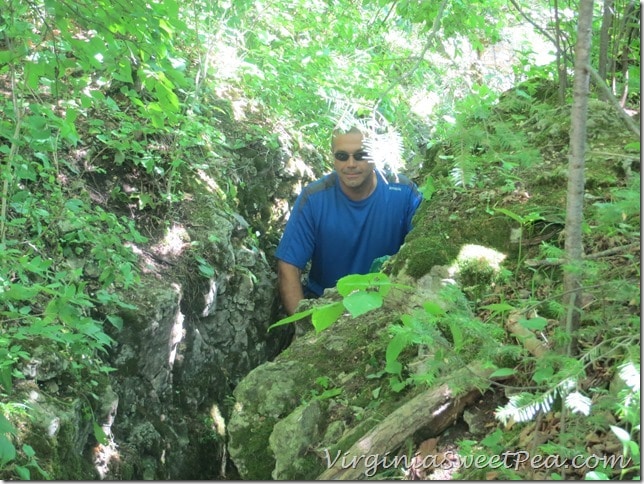 We walked and walked, doing trail after trail, and enjoyed every minute. For the most part we were alone, except for the occasional biker that would pass us by.
The last trail that we took led to the top of Arch Rock. (I showed it to you from the shore in my first vacation post.)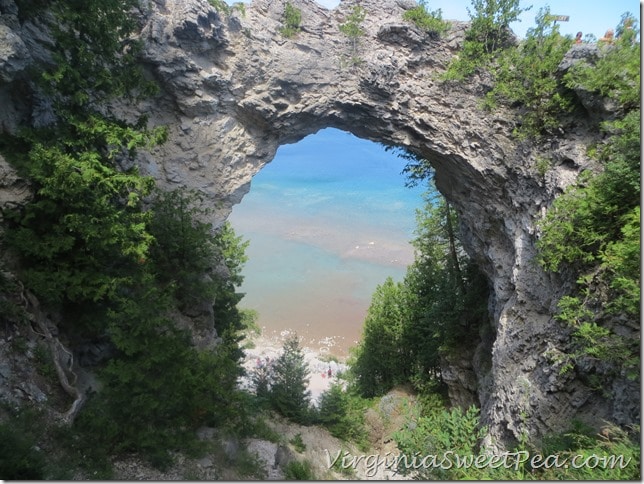 The views of the lake were incredible here. I couldn't get over how tropical the water looked being so blue and clear.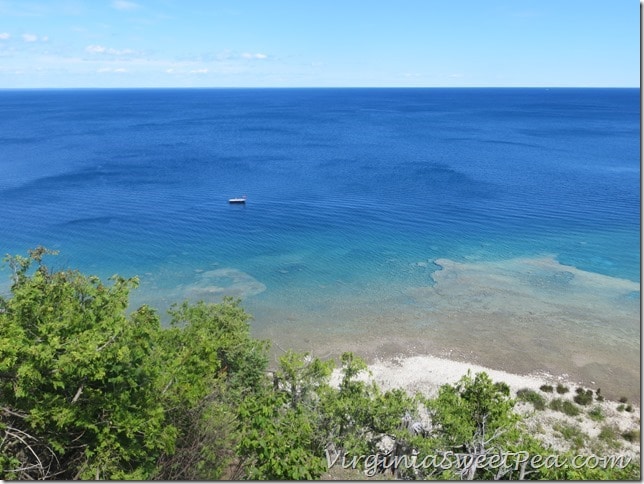 A day on Mackinac couldn't end without a final Fudgeville trip, so we met the rest of the family in town for ice cream. We saw this dog riding with his master on a wagon while we were walking and then saw him again in town. Talk about a happy looking dog.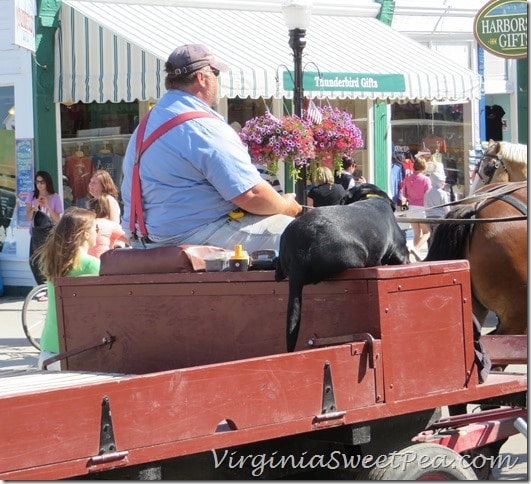 If, you haven't visited Mackinac Island, I would highly recommend it. We flew into Detroit and drove five hours to the ferry, but there is an airport in Pellston thirty minutes from the ferry that would have saved us a lot of driving time. If you've visited Mackinac, what did you enjoy doing there?