This post and photos may contain Amazon or other affiliate links. As an Amazon Associate I earn from qualifying purchases. If you purchase something through any link, I may receive a small commission at no extra charge to you. All opinions are my own.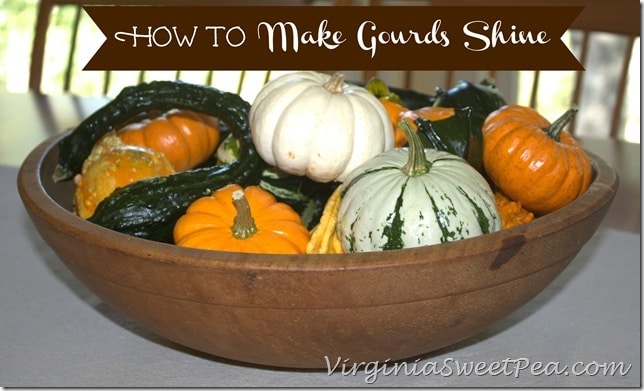 Nothing says fall like a bowl full of gourds. Each year I look forward to buying gourds and enjoying them through Thanksgiving. Gourds are pretty on their own but even prettier with a subtle shine. A friend taught me how to make gourds shine many years ago and I've used her technique ever since.
Purchase a bottle of floor wax. My bottle is used only for gourds and has lasted over ten years. Pour a small amount of wax into a disposable cup.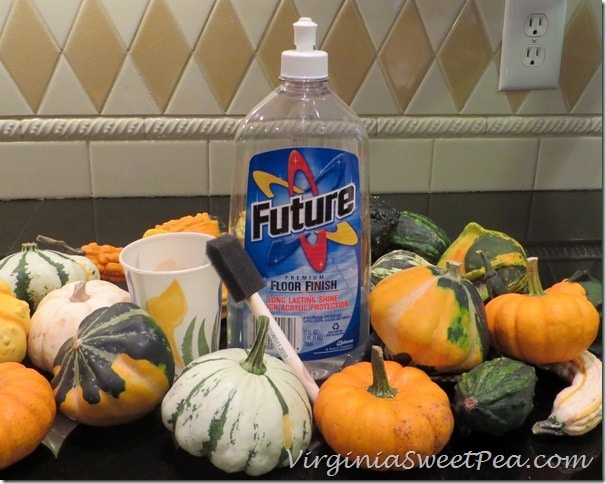 Before waxing, wash the gourds to make sure that all of the soil from the field is gone. I bought mine at our local farmer's market and they were pretty clean but did have a bit of soil in the crevices.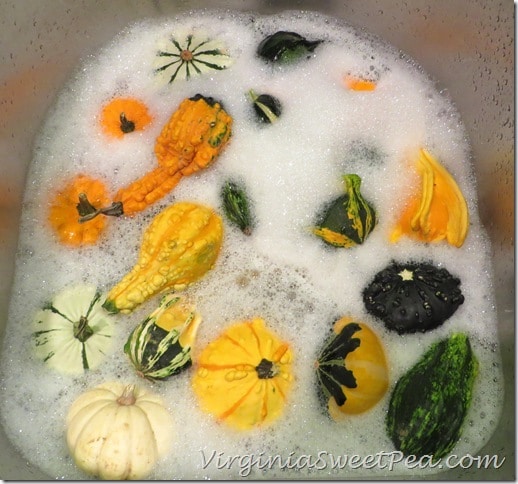 After the gourds are dry, brush a thin coat of wax over the entire gourd. Use a foam brush and plan on throwing it away when you are finished. I have the gourd sitting on a towel here, but you'll want to use waxed paper as the wax is very sticky.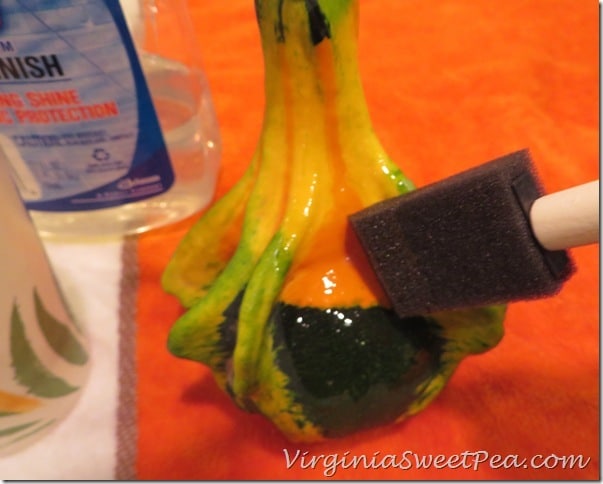 Let the gourds dry. Be sure to turn the gourds over so that the underside can dry, too.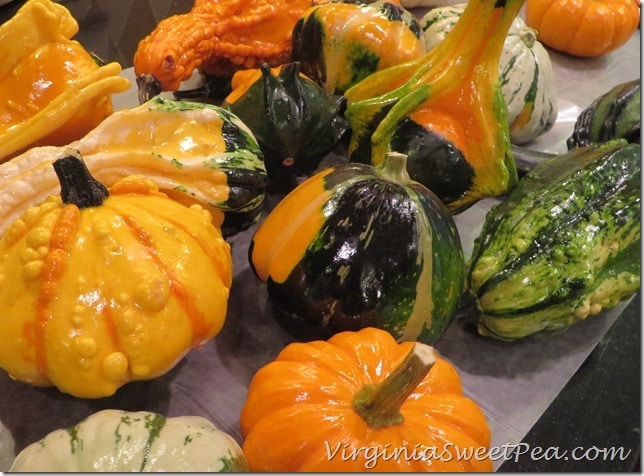 I like to display gourds on our breakfast table. This is a spot where I see them frequently and can really enjoy them. I made the Drop Cloth Table Runner a few years ago and have enjoyed using it for several fall seasons.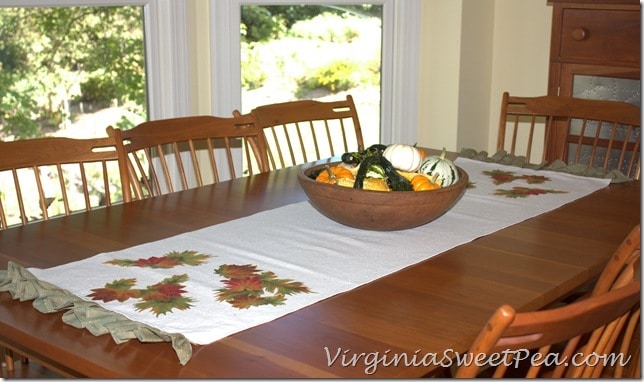 The wooden bowl that I use was my grandmother's.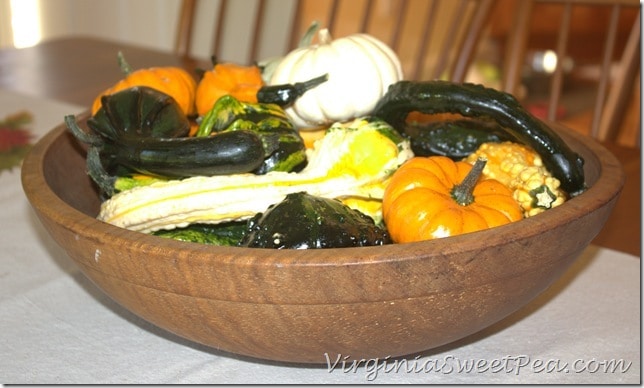 Don't throw out your gourds at the end of the season. Did you know that you can dry them to use year after year? I have a huge collection of dried gourds that I enjoy using year after year.
I made this wreath using some of my collection.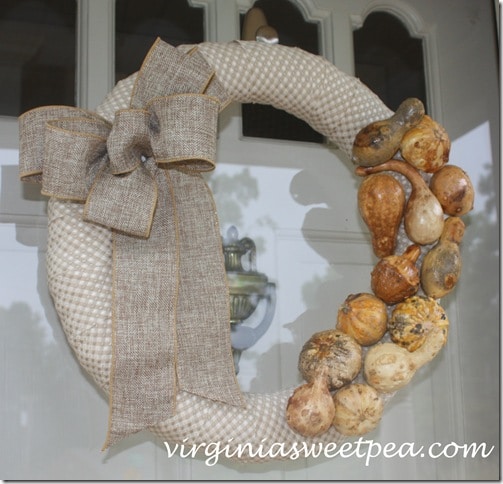 Have you purchased gourds for decoration? I have but it won't stop me from buying more!
Sharing With:
Homework, The Everyday Home, Recreate and Decorate, Dwellings the Heart of the Home, The Scoop, A Stroll Thru Life