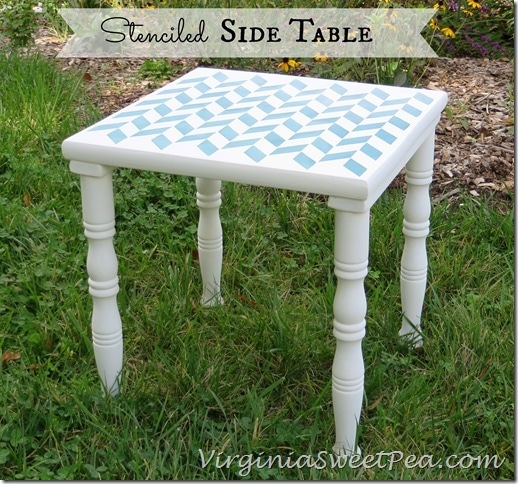 During the summer when I'm not working, I have time to pop into Goodwill once or twice a week. One shopping venture yielded a small side table that was begging for a makeover.
This table isn't anything fancy, but it is sturdy and has a nice design.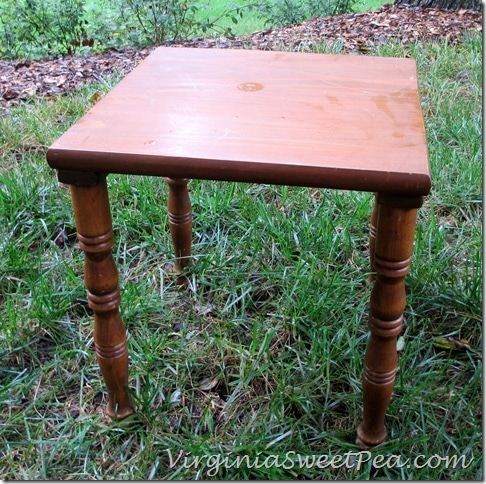 Its makeover started with sanding to remove a few scratches on the top and nicks on the legs. Three coats of Annie Sloan Pure White paint later, it looks much better and definitely more modern.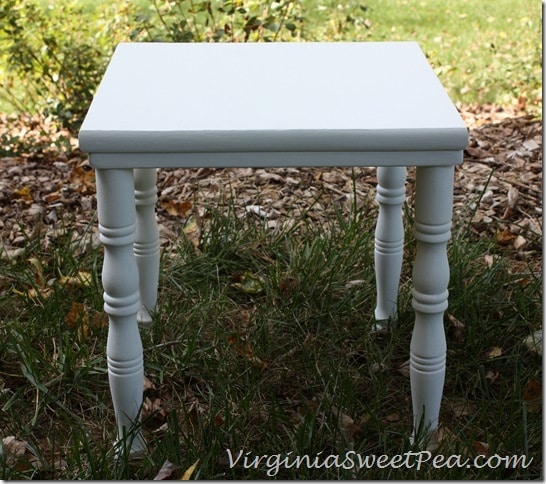 The top of the table looked a bit boring and I found the perfect solution for jazzing it up at Royal Design Studio. If you have any interest in stenciling, their site if full of inspiration. My first use of their products was to stencil an accent wall in my family room. My mom then used the same stencil in her dining room.
After much debate, I choose the Herringbone Pattern Furniture Stencil for my table. I also used Metallic Teal Stencil Cream and a 2" All Over Stencil Brush for this project.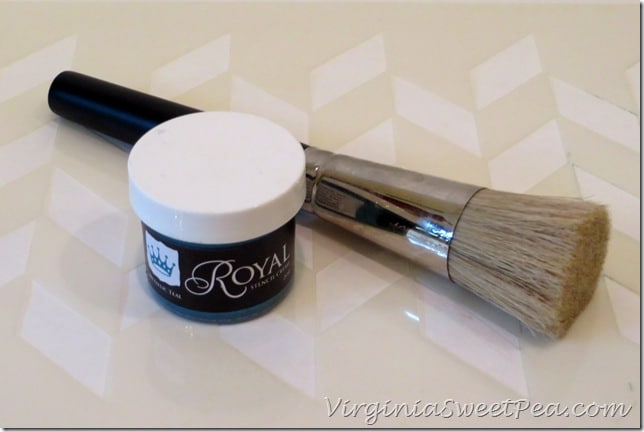 Royal Design Studio recommends practicing your stenciling technique first on a piece of poster board. They also recommend pouring the cream on a plate, loading the brush by pouncing it up and down in the cream, and then removing much of the paint on paper towels before using the stencil. Stenciling can be accomplished with an up and down motion or by making small circles with the brush. I liked the small circle method better.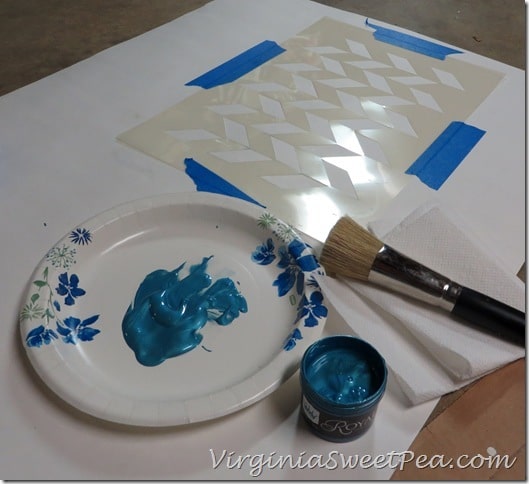 After successfully stenciling the pattern on the poster board, I moved on to my table. I taped the stencil down on two sides and got to work.
Since my table was so small, the reward of a completed project was almost instantaneous.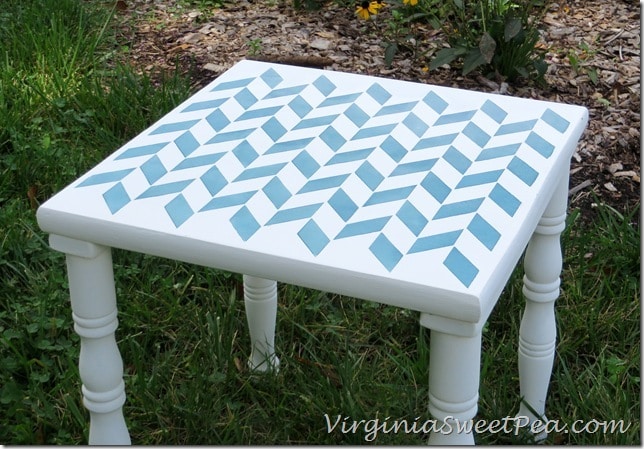 I think I definitely took this little table from drab to fab!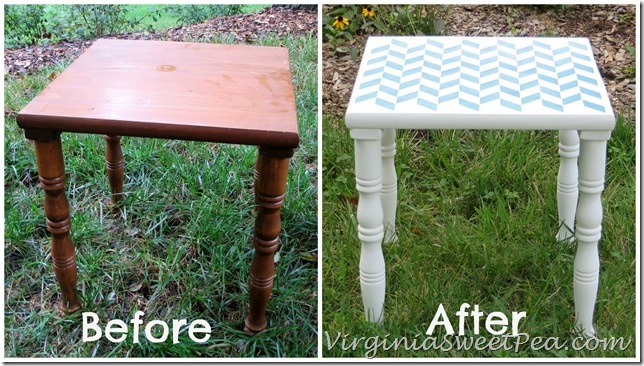 I recently shared the makeover of a chair that I found in the garbage. Look how well this table coordinates with the chair.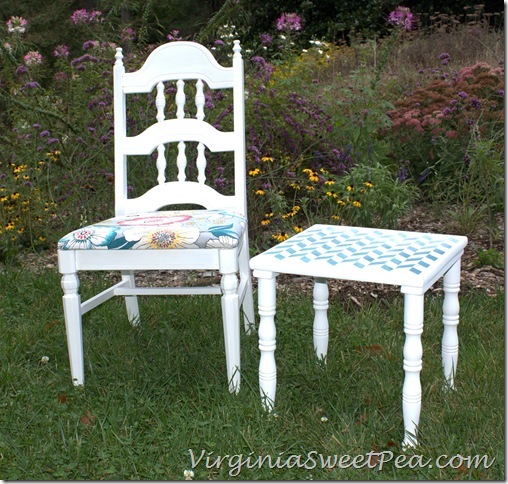 I just love the teal and white color combination.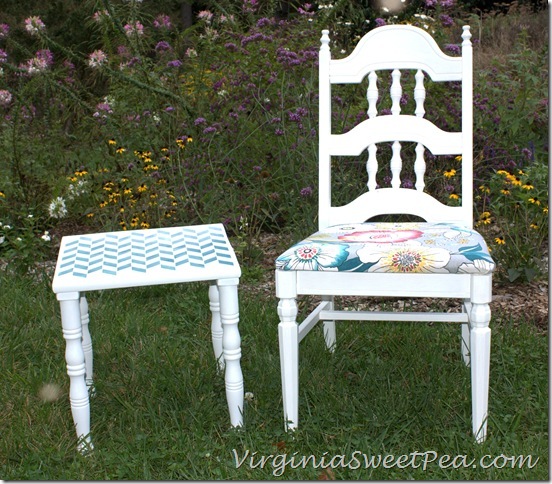 Both of these pieces will be in my booth at Amherst's Sorghum Festival on October 5 and 6. I hope someone will stop by and love them enough to take them home. I have a second chair that coordinates and if you are interested in any of the three, let me know and they could be yours before the sale.
Thanks to Royal Design Studio for supplying the stencil, stencil cream, and brush for this project. I am a big fan of their products and can't wait for my next stencil project!
Sharing With:
Dwellings-The Heart of the Home, Serenity Now, Imparting Grace