Maple Vanilla Chip Cookies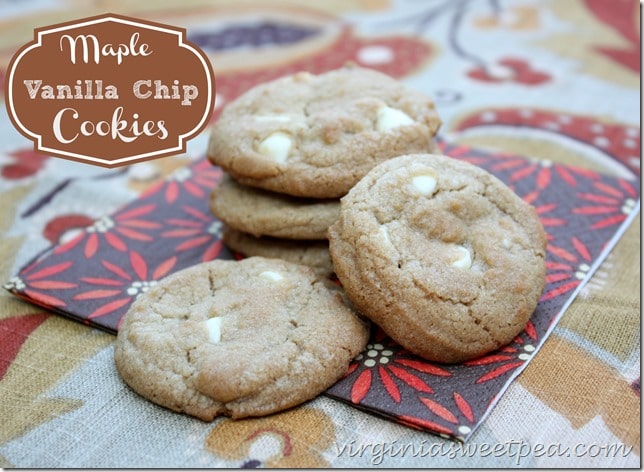 We love cookies at our house. A recipe for Maple Vanilla Chip Cookies has been in my files for many years. Like my mother and grandmother, I like to write notes beside my recipes when I serve them for various occasions. The first two notes by this recipe are marked, "6/22/01 – Beach" and "12/01 – Christmas". It's hard to believe that I've been making this recipe for 13 years!
If you are looking for a lunchbox or tailgating treat, this cookie should go on your list. The maple flavor makes it different from most cookies and it combines perfectly with the vanilla chips.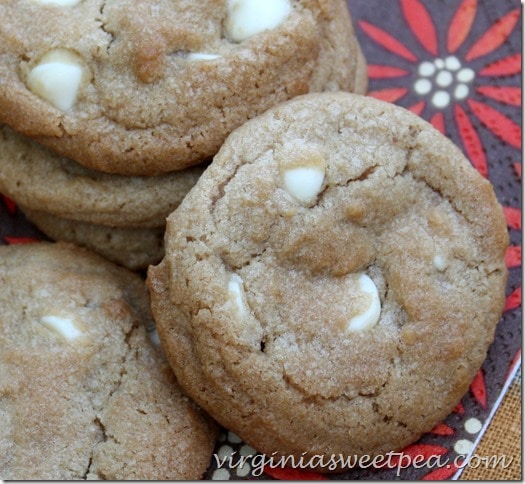 This recipe comes together quickly and makes about seven dozen cookies. I use a Pampered Chef scoop to make my cookies uniform in size.

Maple Vanilla Chip Cookies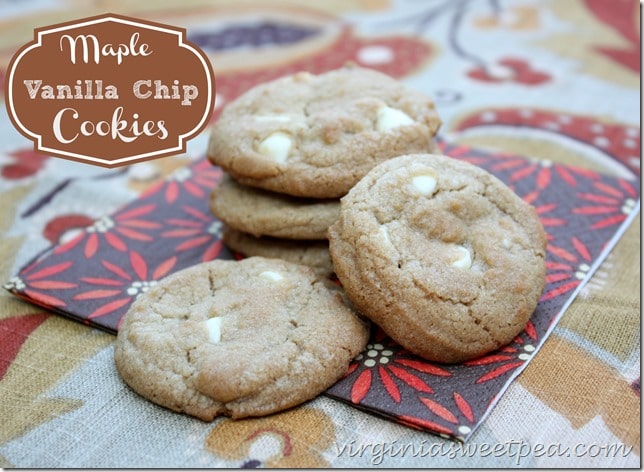 Ingredients
1 cup shortening
1/2 cup butter, softened
2 cups packed brown sugar
2 eggs
1 tsp vanilla extract
1 tsp maple flavoring
3 cups all-purpose flour
2 tsp baking soda
2 cups vanilla chips
Instructions
In a mixing bowl, cream the shortening, butter and brown sugar.
Add eggs, one at a time, beating well after each addition. Beat in vanilla and maple flavorings.
Combine the flour and baking soda; gradually add to creamed mixture.
Stir in vanilla chips.
Drop by rounded teaspoonfuls 2 inches apart onto a parchment or Silpat lined baking sheet. Bake at 350 degrees for 3-10 minutes or until golden brown. Cool for 2 minutes before removing to wire racks.



Maple Vanilla Chip Cookies are very good and they won't last long if you make them!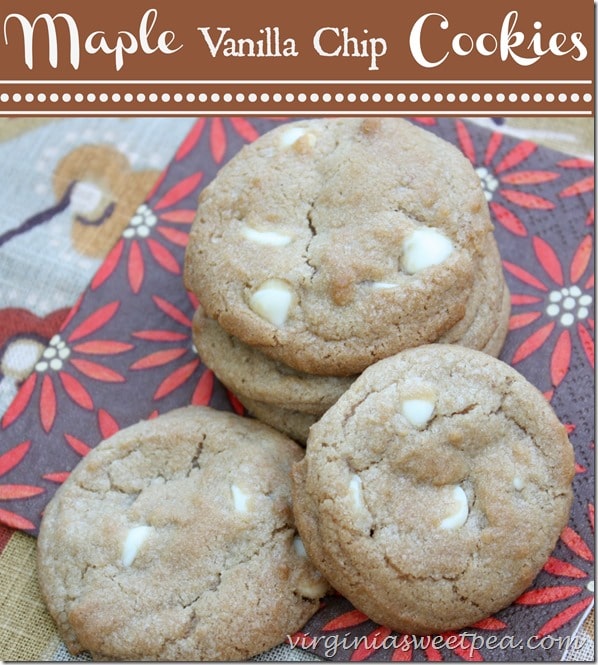 Does this look like a cookie your family would enjoy? Let me know if you try them!
Sharing With:
Imparting Grace, Serenity Now