March 2016 Stitch Fix Review (Fix #33)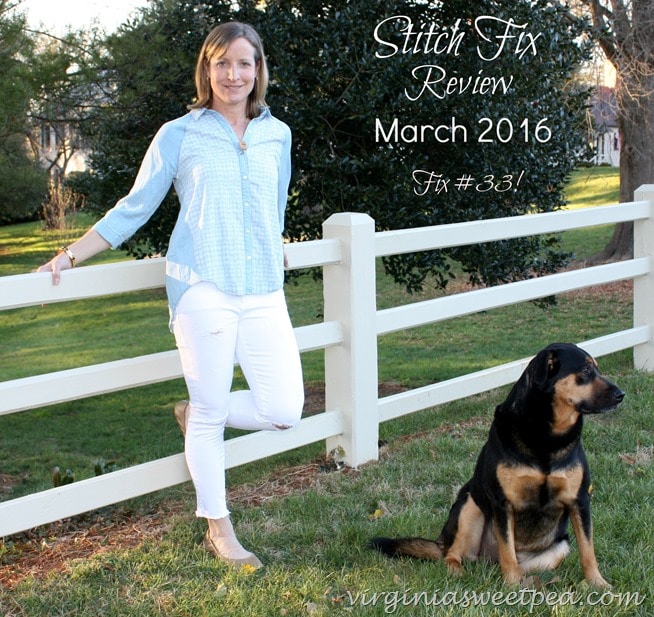 I am a Stitch Fix affiliate and if you make a purchase, I earn a small commission. My love for Stitch Fix is genuine and all opinions are truthful and my own.
When I know that a Stitch Fix box is coming, I can hardly wait to get home from school to see what has arrived. This month's Stitch Fix is #33, can you believe that?
If you are new to Stitch Fix, after filling out a style profile, a stylist personally selects five items to send to you. The items can include clothes, bags, jewelry, and now shoes. I elect to get a box monthly but how often you receive a box is completely up to you. A $20 styling fee is charged but is deducted from any item that is purchased. If you purchase all 5 items, you get 25% off of your total.
I like that I can write notes to my stylist to request certain items or to let her know if I have a particular event coming up. She also looks at my Pinterest board to see if there's anything in particular that I've pinned. This month I requested white jeans, a top to match, and dresses or skirts.
Let's take a look at this month's "Fix"! (That's what seasoned Stitch Fix lovers call their box.) 🙂
Liverpool Zarina Button Down Top with A Gold E Juno Distressed Skinny Jean
Requesting pants is always a risk for me because my legs are so big. When I first put these on I was reminded of The Incredible Hulk bursting out of his pants as he metamorphosed from a man into The Hulk. These jeans have stretch and the longer I wore them, the more comfortable they became. The distressing and raw edge is on-trend for spring.
Mr. SP really liked this Liverpool top and I found it 100% comfortable. The back has a cute pleat which is a nice detail.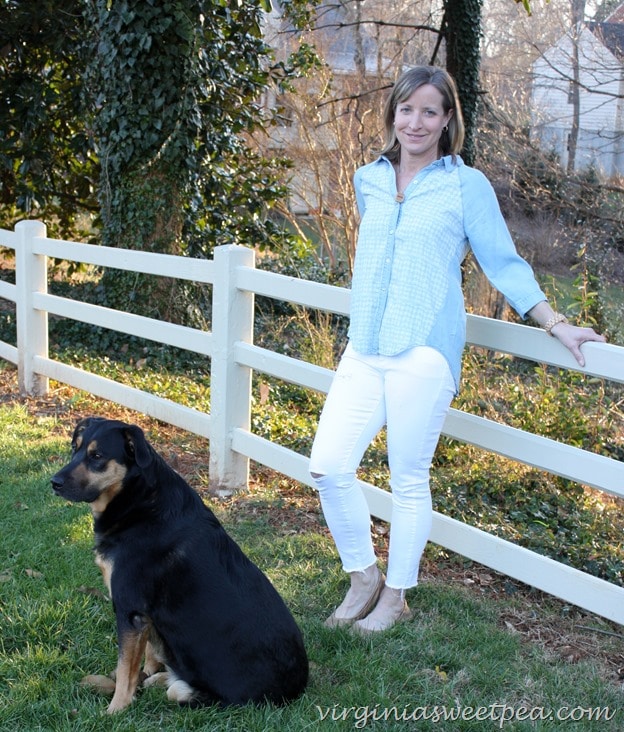 Donna Morgan Jade Jersey V-neck Dress
I spotted this dress in someone's fix in a Stitch Fix Facebook group to which I belong. I loved its fun pattern and pinned it to my fashion board on Pinterest. My stylist saw it on my board and sent it to me.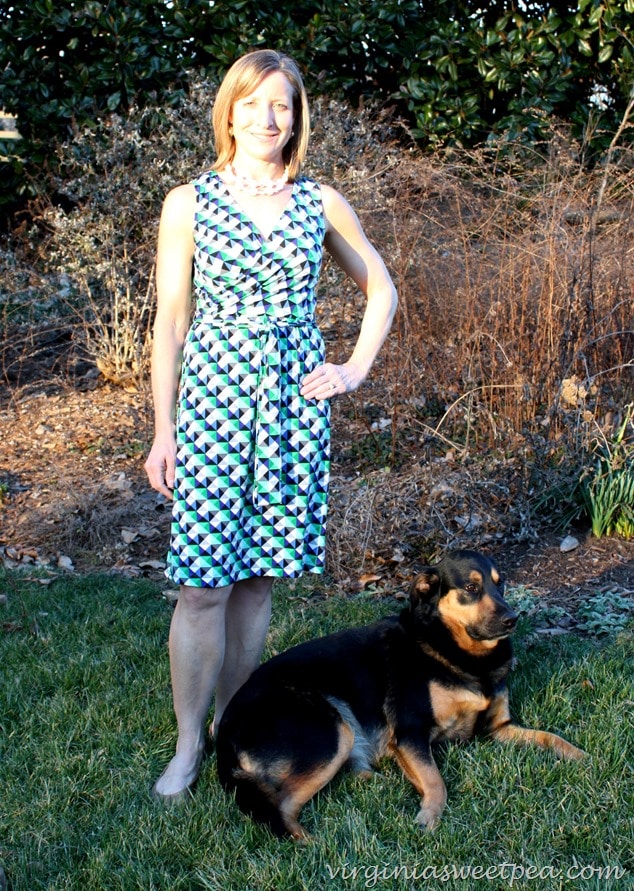 It's too cold to wear this right now but in a few weeks it won't be. Here I've paired it with the Tart Kayle French Terry Blazer that I got in my June 2015 fix.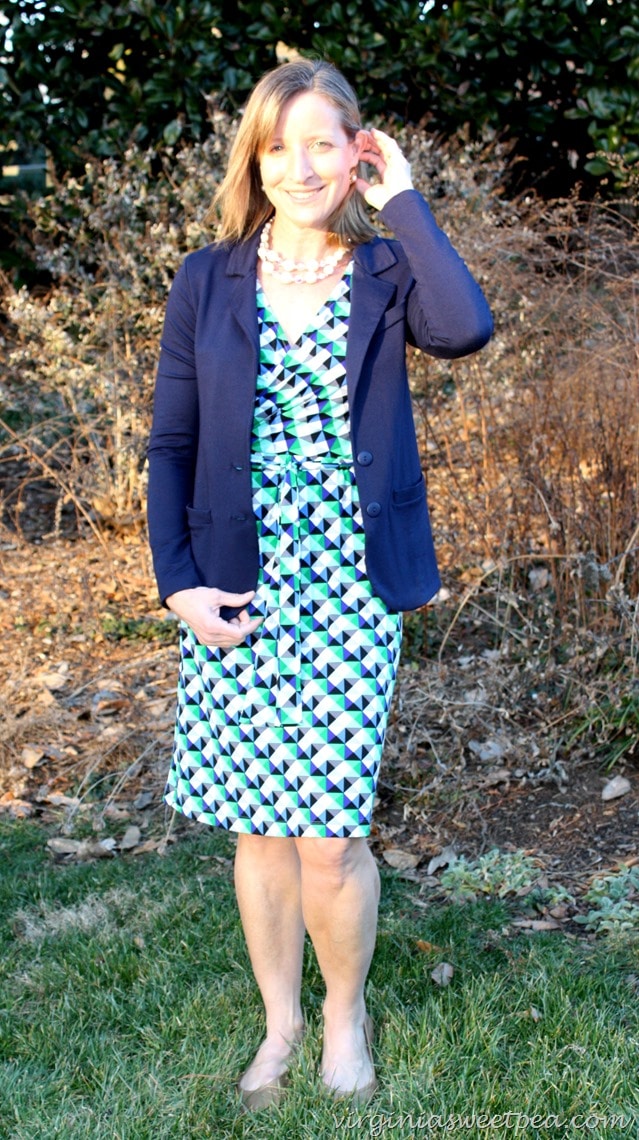 Market & Spruce Abrielle Color Block Sweater
This sweater is another item that I pinned after seeing it reviewed on another Stitch Fix lover's blog post. I love the color combination and it's super soft. I've paired it with the Kut from the Cloth Kate Distressed Boyfriend Jeans that I purchased from my February 2016 fix.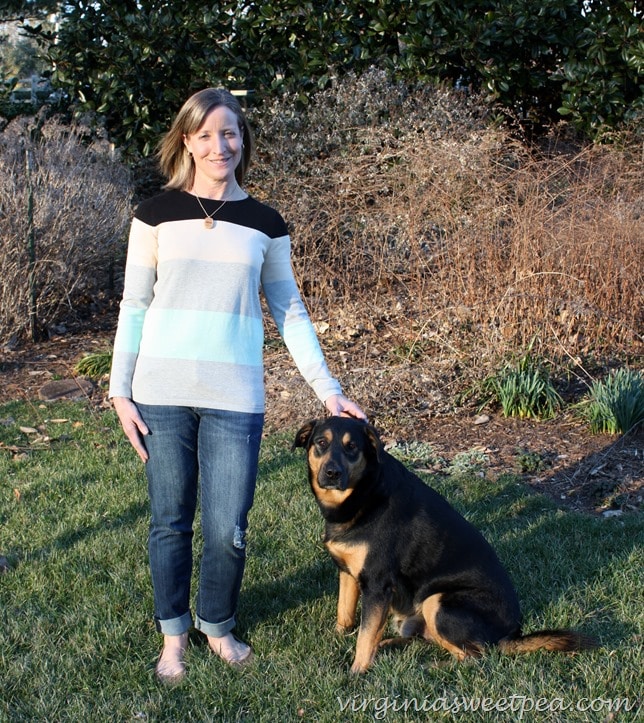 FFC New York Brooke Two-Tone Flats
Aren't these flats beautiful? I love the colors and the on-trend pointed toe. I chipped a bone in my foot long ago and have a knot leading to my big toe that stays sore even when I don't wear shoes. These shoes cut across the knot making them impossible for me to comfortably wear.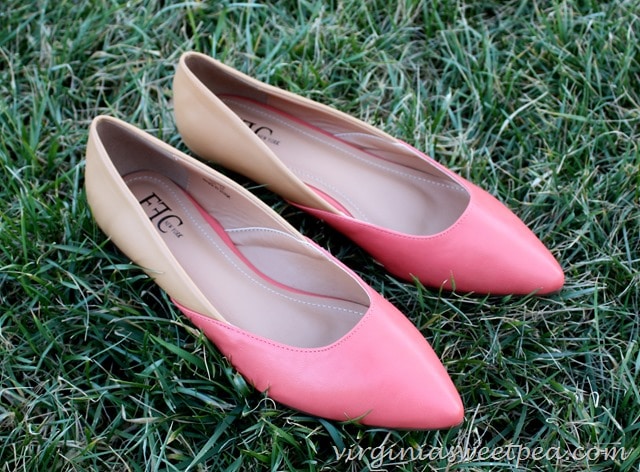 What did I keep and What did I return?
Liverpool Zarina Button Down Top
Although this is a cute top, I don't feel like I'll wear it enough to justify its $58 price tag.
A Gold E Juno Distressed Skinny Jean
As much as I liked these, their price ($134) is too much for my budget. Both knees were open and I feared that I would open them even more with wear and with washing. If I can find an inexpensive version of this style jean, I'll definitely purchase them.
Donna Morgan Jade Jersey V-neck Dress
Even though I love the style and cut of this dress, it's too expensive at $98.
Market & Spruce Abrielle Color Block Sweater
I really debated over this one. Even though I really like this sweater, I sent it back because I don't need it and it won't be long before it will be too warm here in Virginia to wear it.
FFC New York Brooke Two-Tone Flats
These didn't fit so of course they were returned. Since my feet are hard to fit, I'm requesting "no shoes" from now on. I'm really glad that I was sent this pair because I got to see what types of shoes could be sent and the price point. These were just $39 with I think is very reasonable for a pair of flats.
By not keeping any item this month I did lose my $20 styling fee, but I'm ok with that. It was still fun to receive my fix and to try on everything in my box. There's always next month to look forward to and since it will be a change of season to spring, I'm sure that there will be something sent to me that I won't be able to resist keeping.
If you are thinking about trying Stitch Fix, do it! It's so much fun to receive a box and such a surprise to see what's inside.