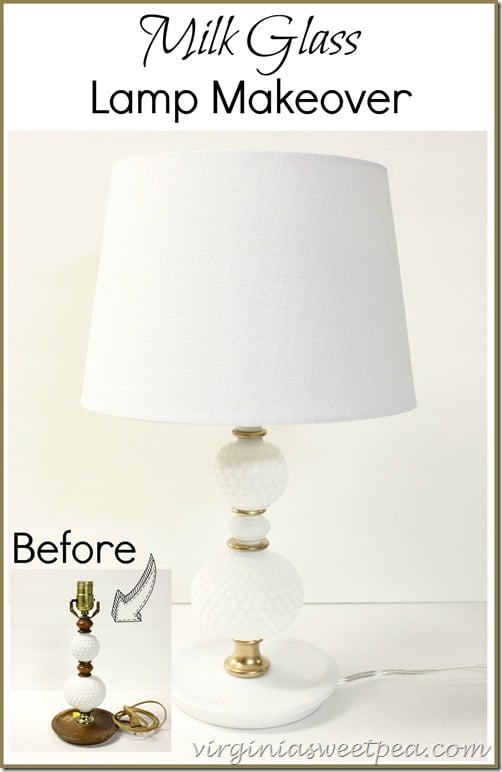 Today I'm joining forces with a group of bloggers to raise awareness of animal rescue. Animal rescue is near and dear to my heart since our dog Sherman was adopted through the Campbell County Humane Society. One way that you can support your local animal shelter is to not only donate money, food, or supplies to the animals but also to shop. Shop? Yes, shop! Quite a few animal shelters run thrift stores to raise money for the shelter. Our blogging group challenged each other to shop at a local thrift store that benefits animals, make over an items purchased, and share it today.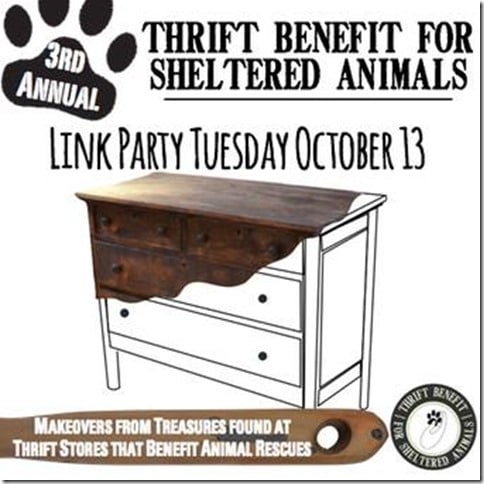 Last year I participated in this same challenge and made over a chair.
Just down the road from my school is the Humane Society Thrift Shop that benefits the Amherst County Humane Society. It's in the old Monroe Post Office and I love to pop in from time to time to see what treasures I can find. If you like cats, this is a fun place to shop because a few cats live in the store.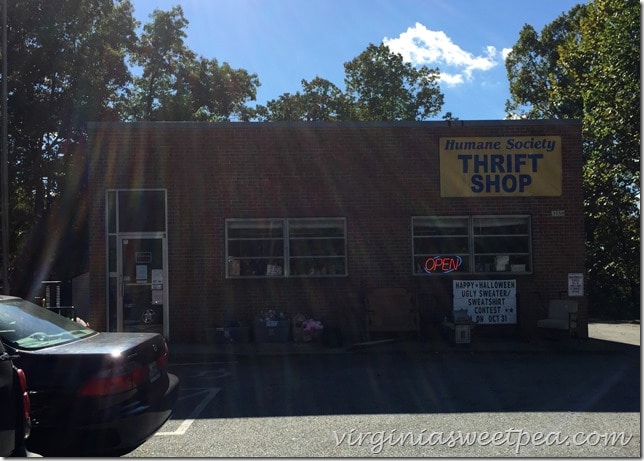 I found this milk glass lamp for just $3. You can tell that this is not the original lamp; someone jerry-rigged it with wooden pieces and a wooden base.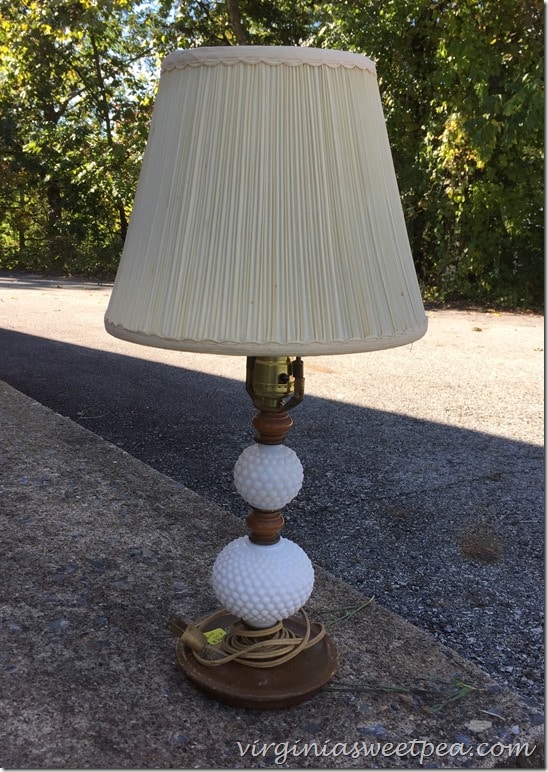 After leaving the thrift shop, I headed to Lowe's for a new cord, shade, and spray paint. While waiting in line to pay for my items, a young man behind me in line asked me if I was just at the thrift shop. I told him that I was and he said, "I thought so, I saw you taking a picture of that lamp." I explained to him what I was doing and both he and the Lowe's cashier were very interested in my project.
After I got home with the lamp, I took another "before" shot to better show the lamp's details.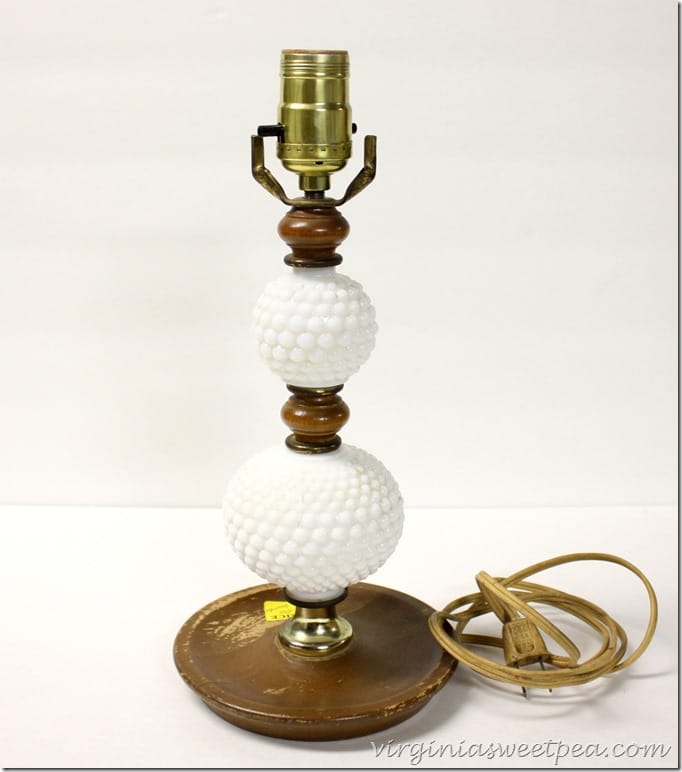 I then took the lamp apart, sanded the base, and cleaned the white milk glass pieces. I used gold paint leftover from this lamp makeover and flat white spray paint purchased at Lowe's to refresh the lamp's small pieces.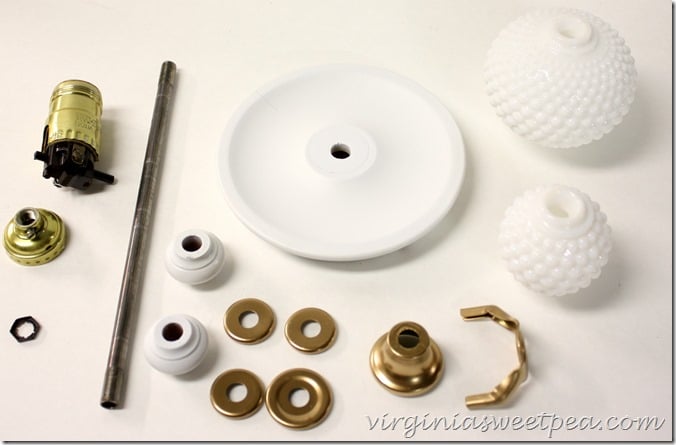 I then put the lamp back together, rewired it, and added a new shade.
Doesn't my lamp look great now? This will be my mom's future beside table lamp in her bedroom at the lake. Our house is getting so close to completion!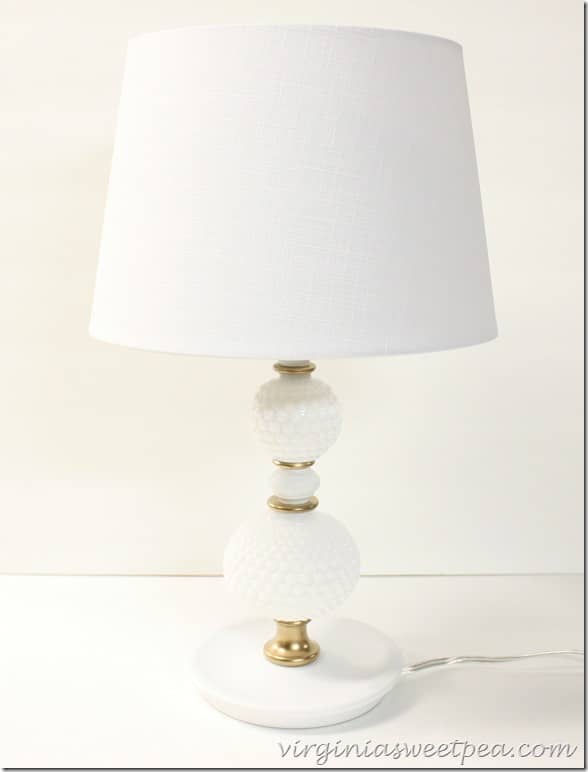 I love the white and gold combination.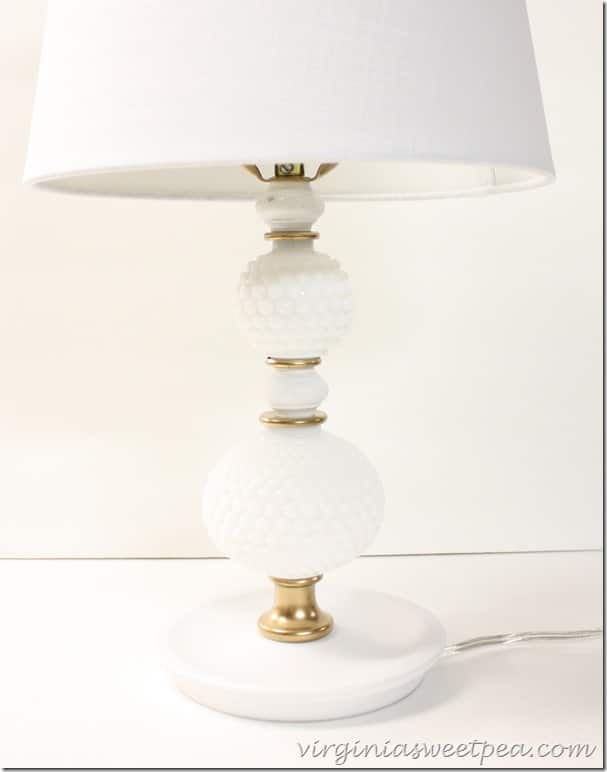 I can't wait for my mom to see her new lamp and really can't wait until she can enjoy it in her bedroom at the lake.
This makeover cost a total of $33, most of which was the cost of the shade and new cord. I'm so glad that I could give this old beauty a makeover and I'm glad that she will be used for many years to come.
If you like this project, I'd love for you to pin it!