I glammed up a plastic, throw-away urn from a church basement into a cute vase for fall with scrapbook paper and Mod Podge.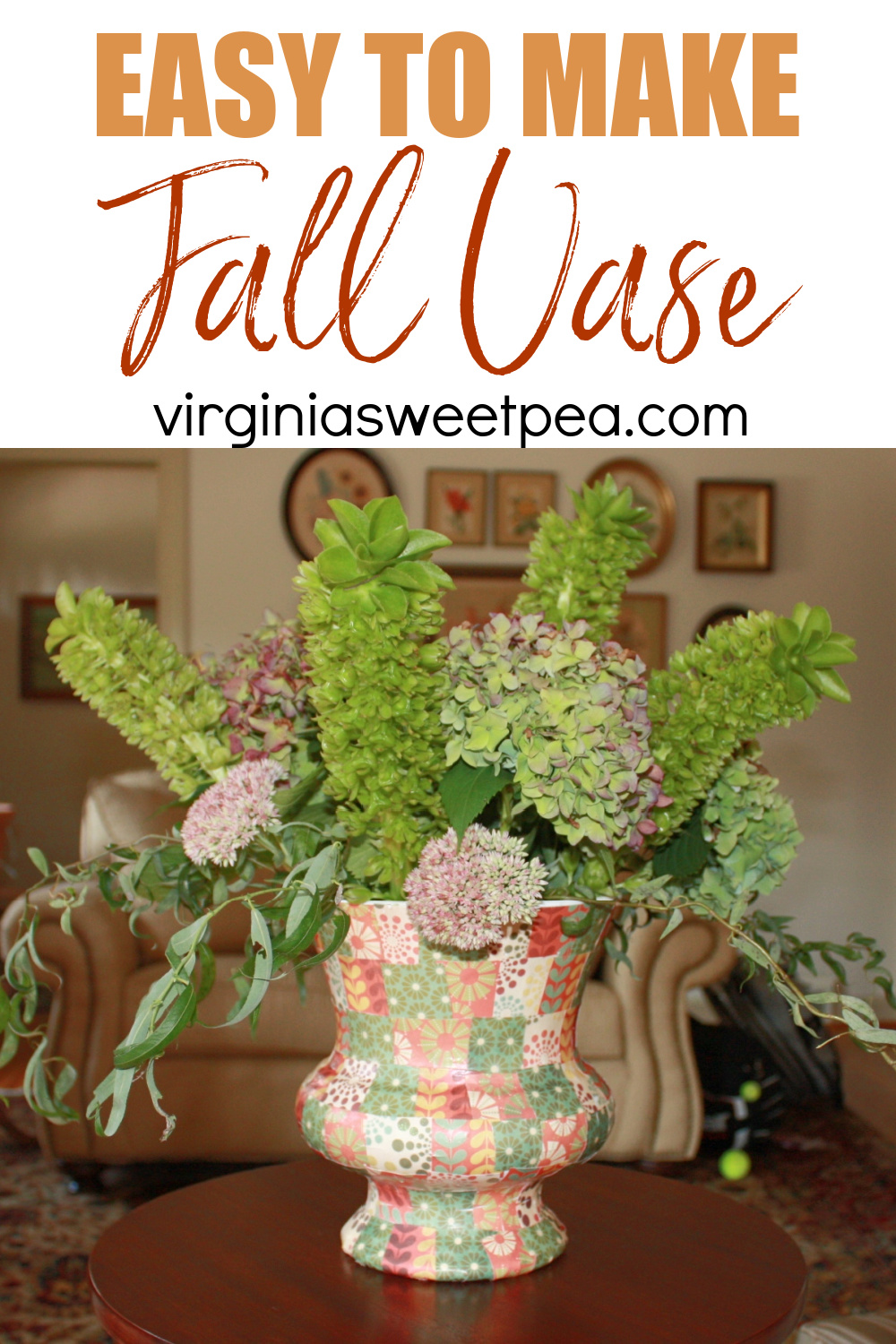 This urn most likely originally held funeral flowers.
The materials list for this project is short and sweet:
Scrapbook paper
Mod Podge
Foam brush
Scissors
Start by cutting scrapbook paper into small squares.
Then brush the back of a square with Mod Podge and apply to the vase.
I made sure to smooth each paper down with my finger as I applied it to keep bubbles from forming under the paper.
I started at the top of the vase and worked my way down, alternating paper colors to create a pleasing pattern.
After drying overnight, the vase was ready to be enjoyed.
I cut flowers from my yard to use to make a floral arrangement to display in our formal living room.
I love how this project turned out and it's a vase that I can enjoy using for years to come.
This a an easy project and it can be completed using any pattern of scrapbook paper.
Use season scrapbook paper to make a Christmas, Halloween, 4th of July, Easter, or St. Patrick's Day vase to enjoy.
I love the look of my new urn and plan to use it all fall for decorating.