More Bathroom Art :: Mixing Modern with Vintage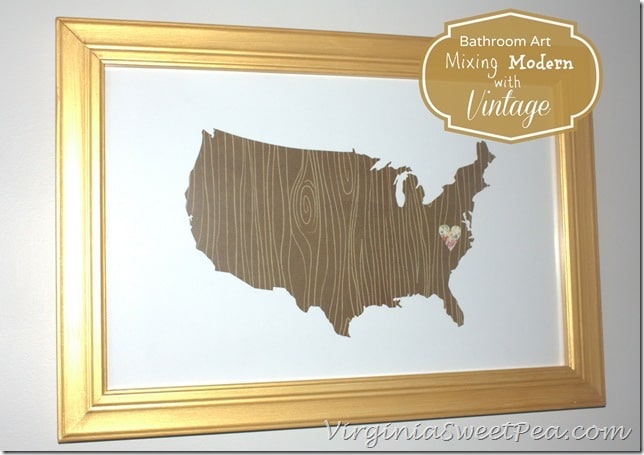 A few weeks ago I shared a piece of vintage art that I hung in our guest bathroom. I recently added a United States map in a wood grain pattern with a heart over Virginia created by The Funky Junk Shop. The Virginia map is by Funnel Cloud Studio on Etsy.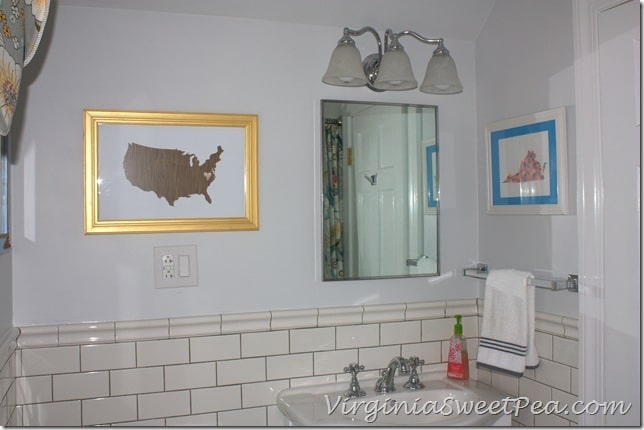 I wasn't sure if I would like mixing modern and vintage prints together but I like the look.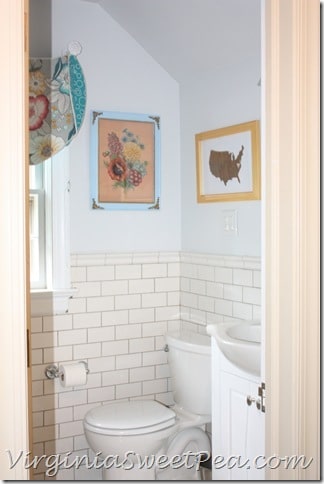 Since most of my house is very traditional, it's fun to have a few more modern prints in our guest bathroom.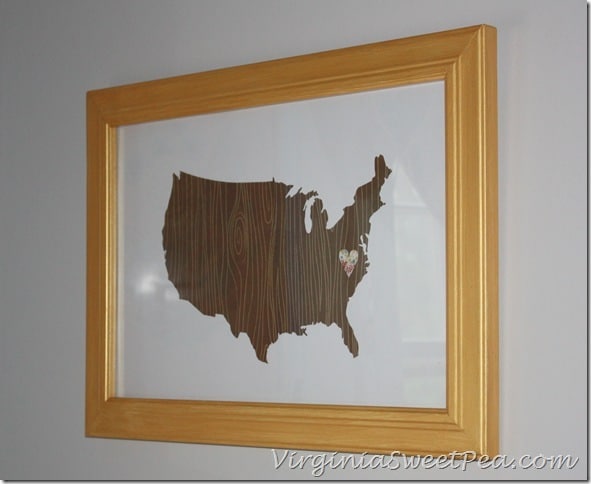 I am planning to make over our main bathroom and am on the lookout for art for that space. So far nothing has "spoken" to me but I'm sure I'll run across something soon that says, "Buy Me!".