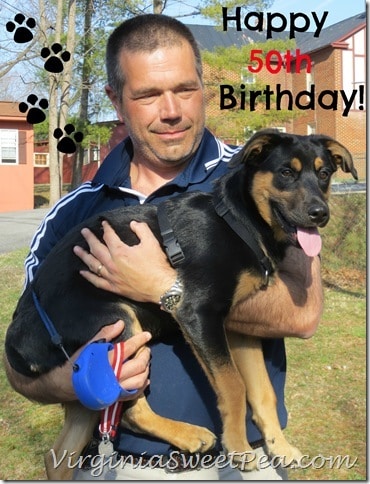 Today is Mr. SP's 50th birthday! His present is sweet Sherman, the dog he's been wanting since we met in 1993.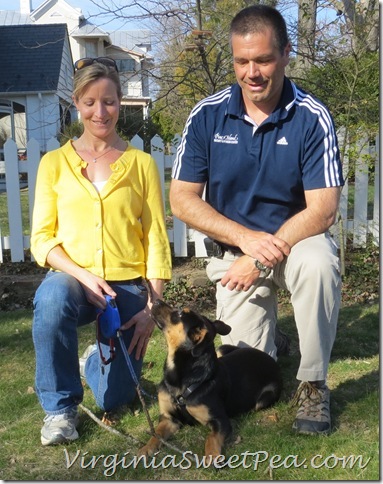 It's going to be a great day in our area and we plan to celebrate his 50th year with a cookout on the patio followed by cake!
Speaking of cake, we celebrated three birthdays yesterday at my mom's house: Mama (April 7); Mr. SP (April 8); and Rich (April 20). Mama made a delicious strawberry shortcake using pound cake.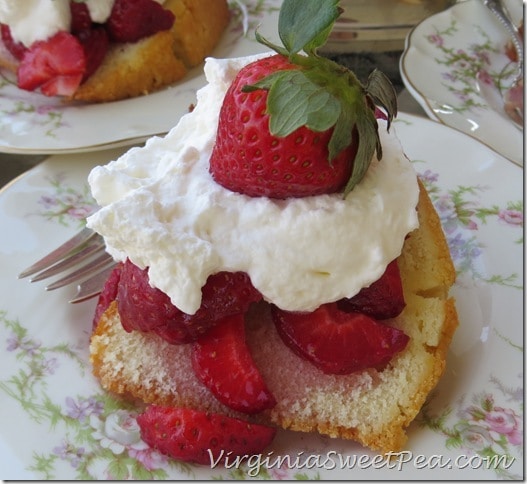 Twenty years of celebrating Mr. SP's birthday on April 8 have gone by in a flash. Here's to another 20++!