Vintage Bedside Table Makeover (No Paint!)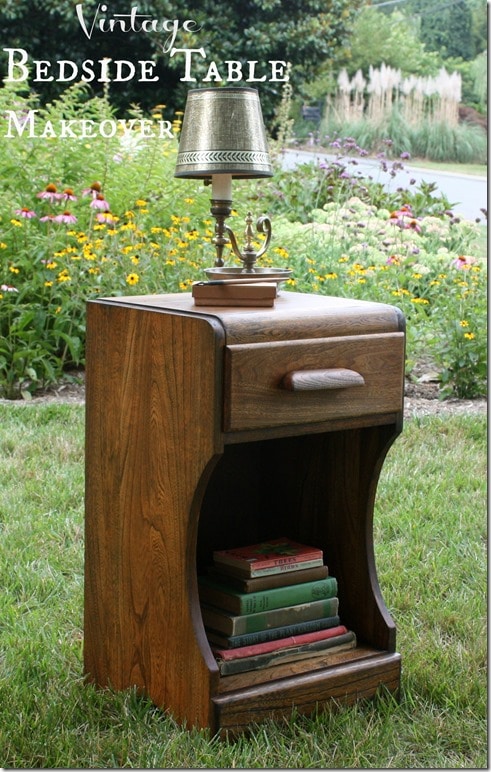 When I moved into my first college apartment in 1989, my grandmother gave me a bedside table to use. I used the table through college and then it was used in various places including its last home, a beach rental cottage. Over the years the bedside table suffered dings, scratches, and water damage from glasses used without coasters. When my mom sold her beach cottage over the winter, the bedside table came home with me to get a makeover.
I've always liked the design of this bedside table. In college, it was great to stack books on this piece since I didn't have a book shelf in my bedroom.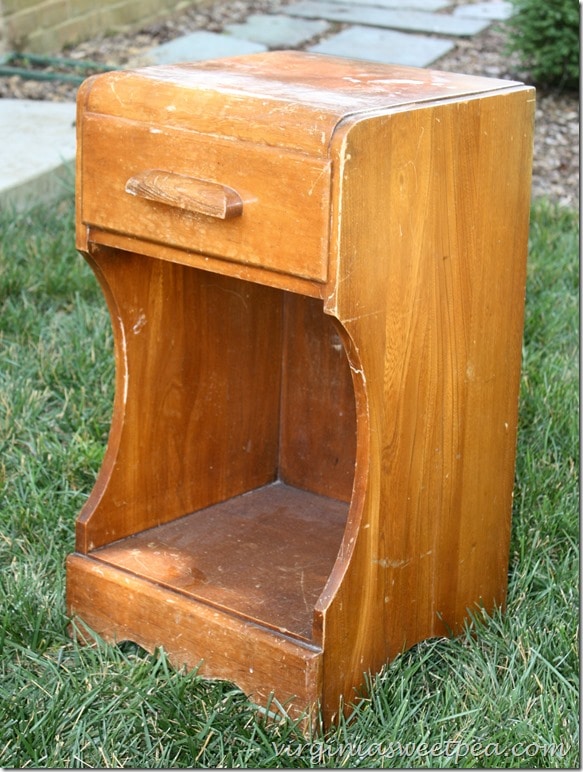 The poor bedside table had multiple water rings and scratches on the top. You can also see many scratches on its sides.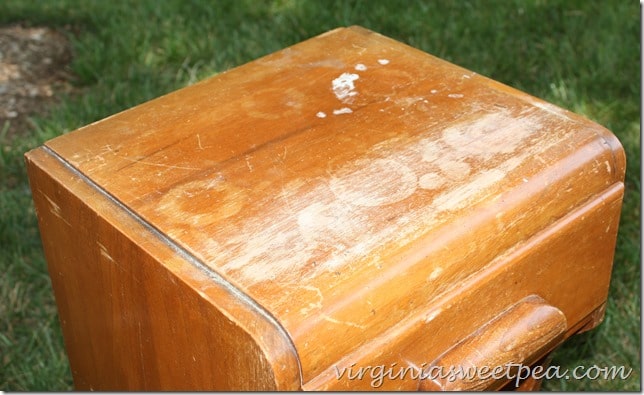 Rather than paint the piece to give it a makeover, I decided to refinish it. I started by stripping it and then I sanded it thoroughly.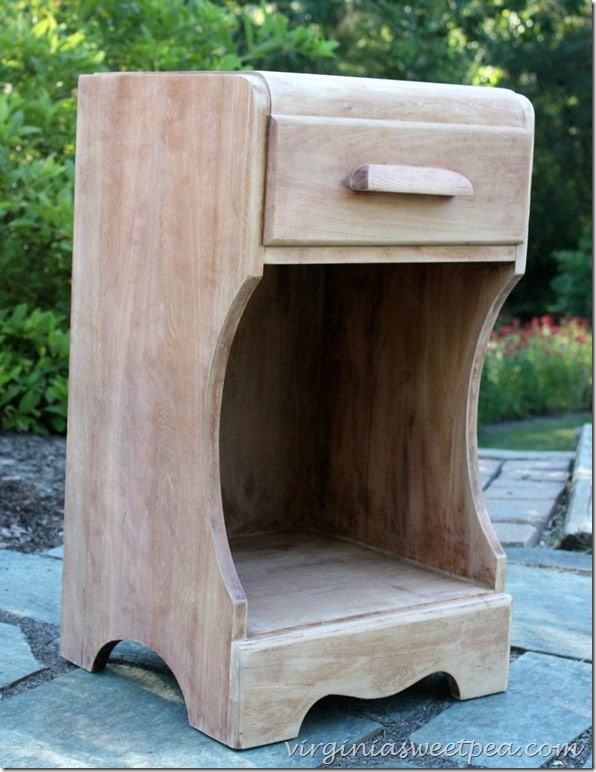 After it was stripped and sanded, I refinished it using Minwax Wood Finish in Dark Walnut. Look at the difference in the top, no more water rings and scratches, and the pretty grain of the wood can be seen.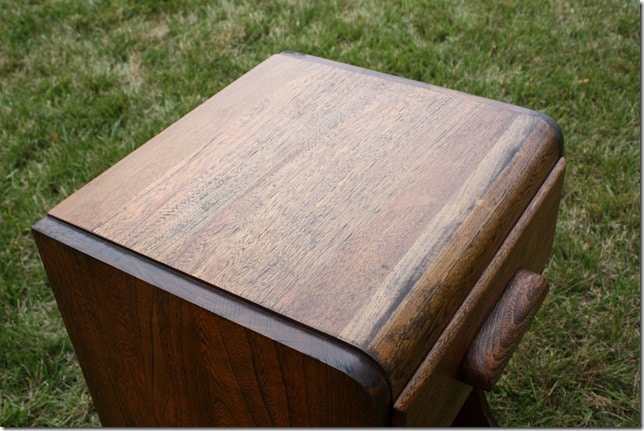 I chose dark walnut to coordinate with a bed that my grandmother also gave me that I'm not currently using. I've got the problem of having too many beds and not enough bedrooms! I may switch out the bed that's currently in our guest room with my grandmother's just so I can use this bedside table.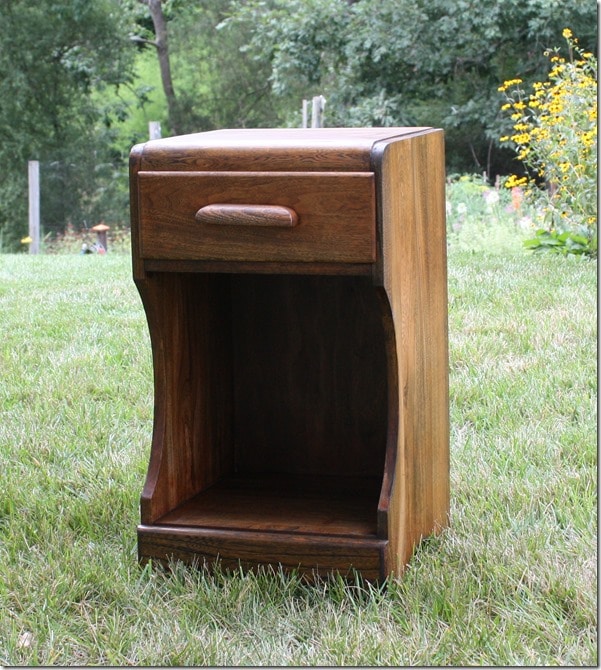 I had fun pulling out some vintage things to style the table for pictures. The lamp was my dad's used in his college days and I also used it when I was in college. Mama gave me the old ink pen and box.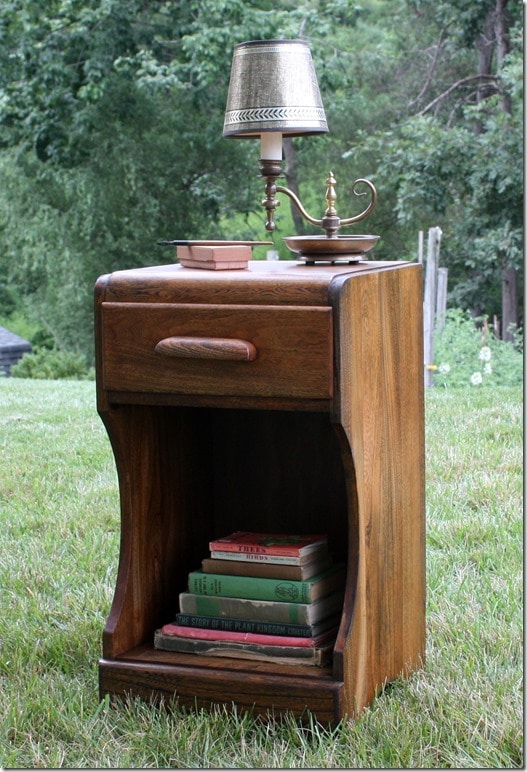 The books are all vintage. The tree and flower field guides were my grandmother's and the text books belonged to a relative.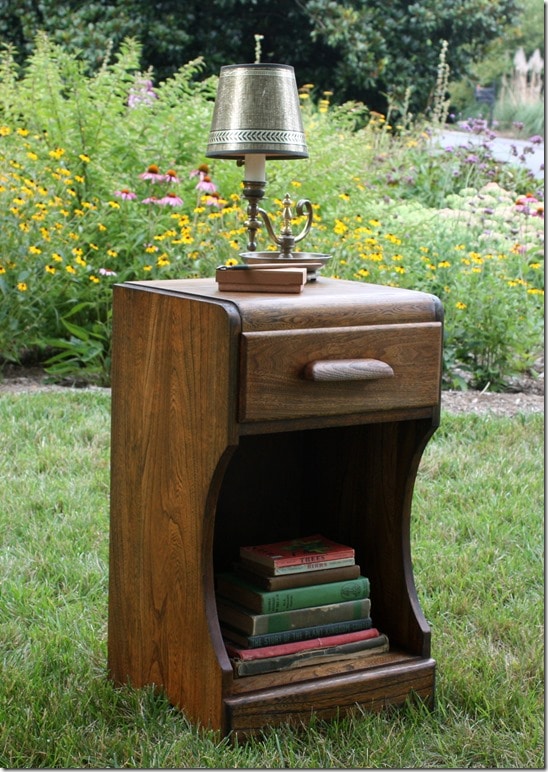 Let's look one last time at the before and after shots of the bedside table. I'm thrilled with the end result of refinishing this piece and look forward to giving it many years of use in my home.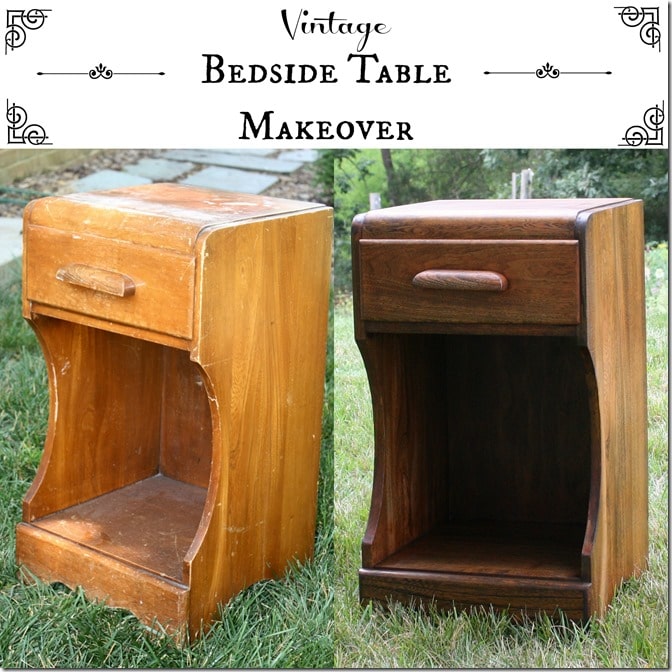 I think that painting furniture has its place but I definitely think that not every piece needs paint for a makeover. I'm happy with my choice to refinish rather than paint as I love the color that I chose and I love seeing the grain of the wood.
I think that if my grandmother could see this piece now, she would be very happy!
Disclosure: This post contains affiliate links.
Sharing With:
Yesterday on Tuesday, Stone Gable, A Stroll Thru Life, Little Miss Celebration, Between Naps on the Porch, Denise Designed