Spring Wreath Inspiration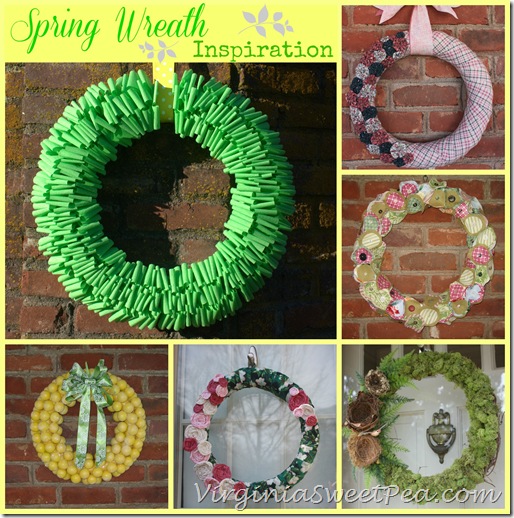 Have you started thinking about spring? The past few days have been warm and my thoughts have wondered to spring even though I know it is still a month away. I'll soon need a new front door wreath for spring and have been thinking about what I might want to make. Since many of you might also be thinking about spring wreaths, I thought I'd share some of mine from years past.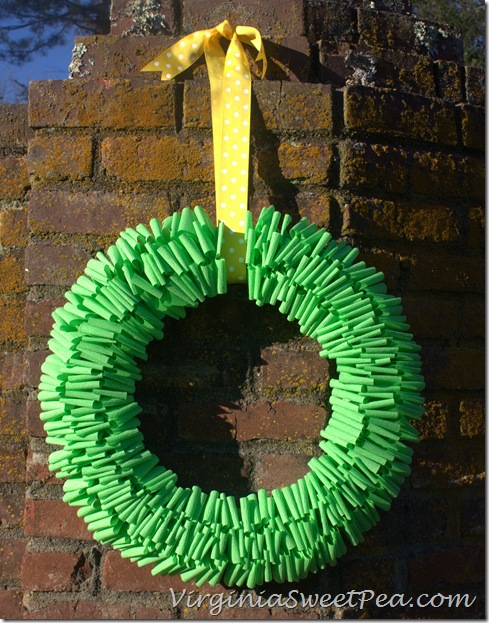 I still adore the crepe paper wreath that I made for 2013. If you make this, be sure to hang it in a protected area. Mine blew off my front door and got slightly damaged by rain.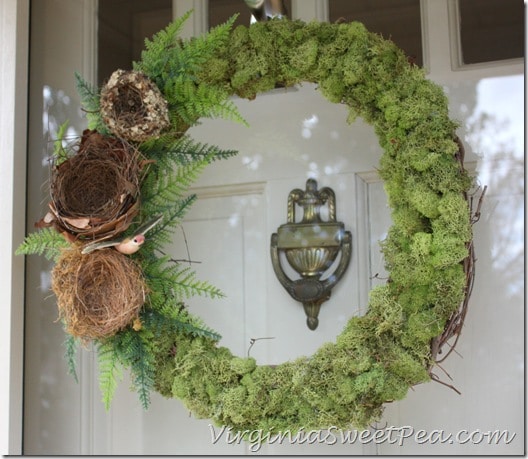 A moss covered wreath with nests graced my door in 2012. The nests were all ones that students brought in to school to show the class. Don't worry, they were empty before the kids brought them to school.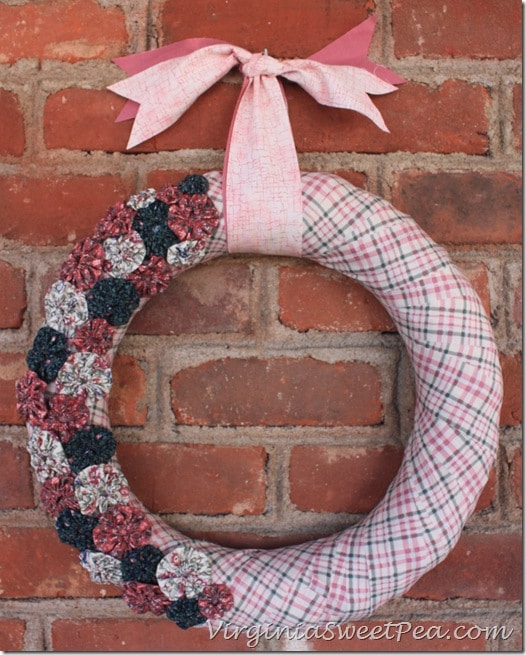 I still love the yo-yo wreath that I made for spring 2011. The yo-yo's were left over from a previous project.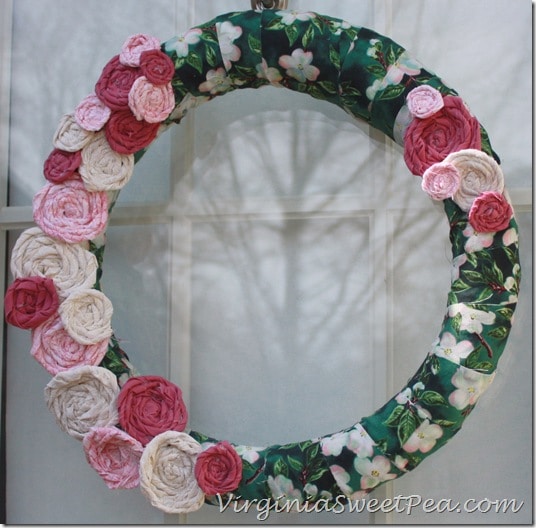 I was industrious in 2011 and also made this rolled flower wreath. Dogwood is Virginia's state flower making this a perfect fabric for a Virginia girl's spring wreath. This wreath faded badly and I didn't throw it away, you'll want to see how I transformed it to a fall wreath!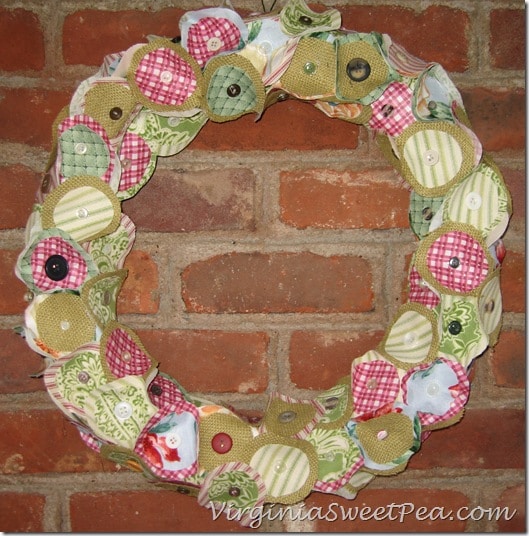 A burlap and fabric wreath with buttons was crafted for spring 2010. I enjoyed this for several springs until the fabrics became too faded to display. I removed all of the fabric and burlap circles and used the form for another wreath.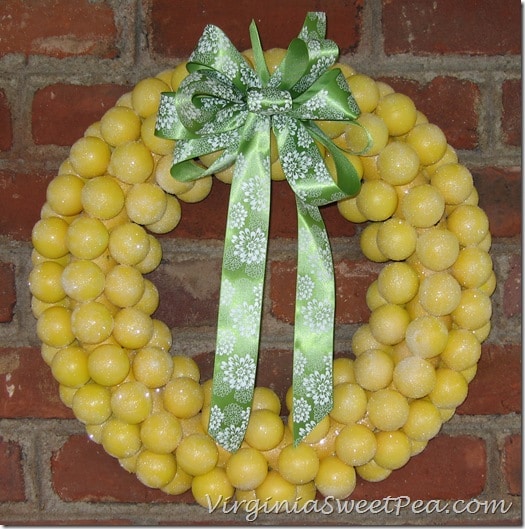 2009's spring wreath was a faux lemon head one. The "lemon heads" are ping-pong balls spray painted yellow with sugar looking glitter sprinkled on top. It looks good enough to eat, doesn't it?
I hope one of my past projects may be of inspiration for your spring 2014!