Six Christmas Wreaths to Inspire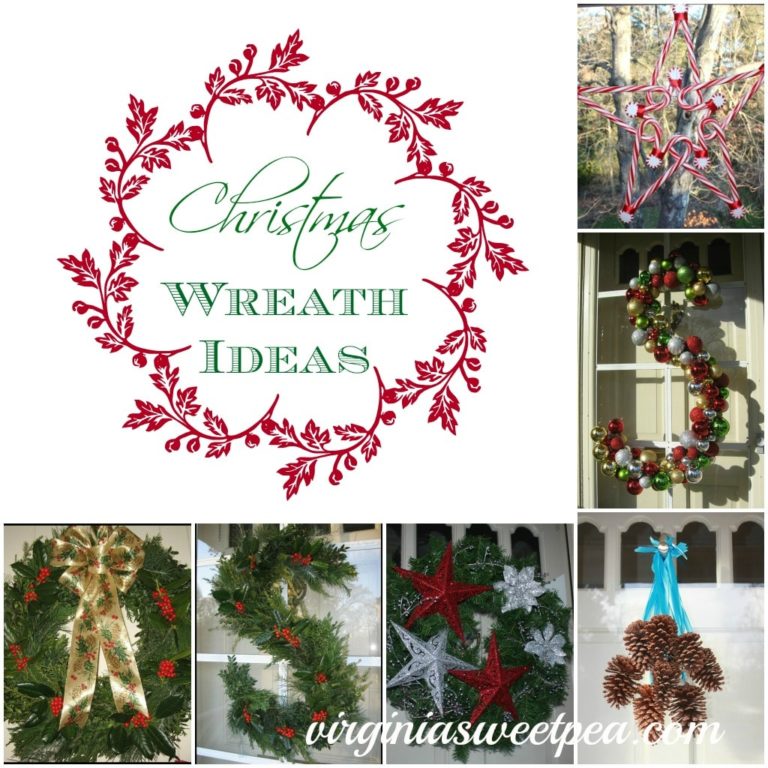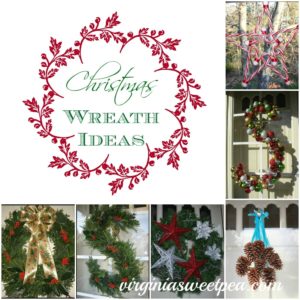 Thanksgiving was wonderful and now we on on to the biggest and most anticipated holiday of the year, Christmas! I've been a busy bee putting away fall and Thanksgiving decorations and getting my house decorated for Christmas.
I thought it would be fun to take a look back at some of the wreaths I've crafted in years past. Perhaps they might offer inspiration for your door or mantel decor for Christmas 2012.
One of my personal favorite wreaths is the giant Ornament Wreath – Monogram Style that I crafted for our front door. A few years later it graced our mantel. It was time consuming to make but worth it.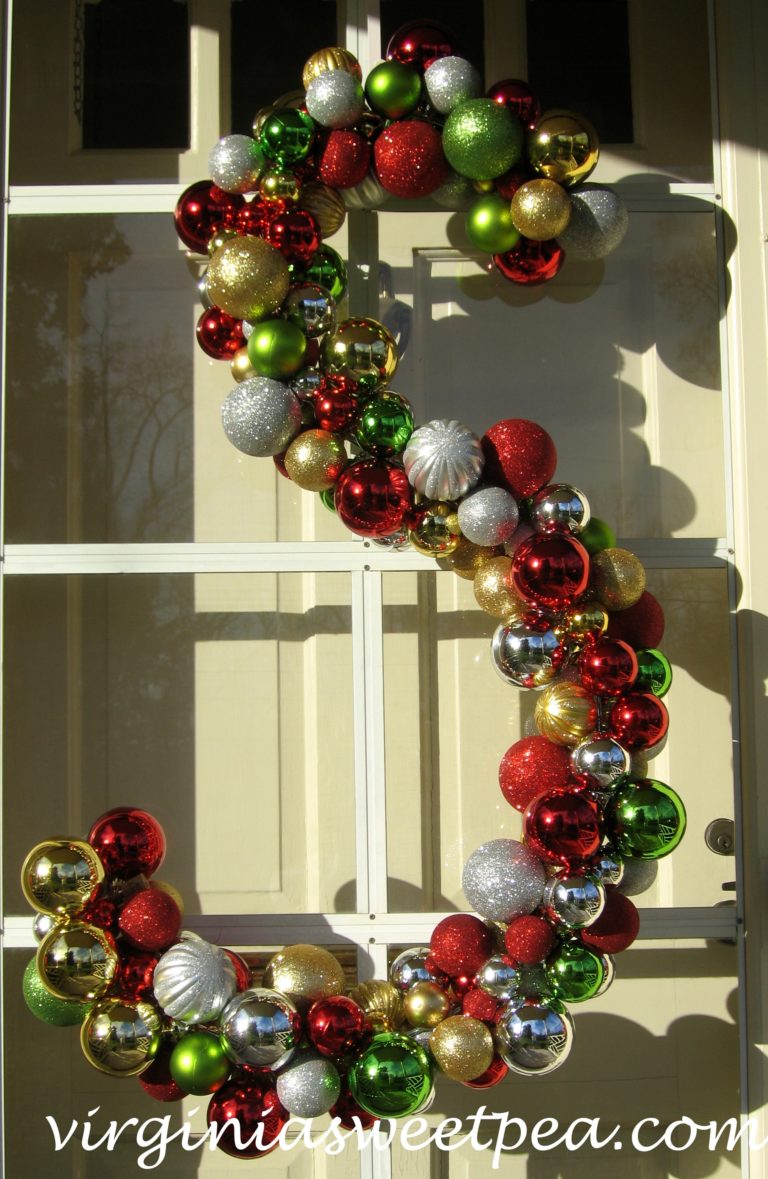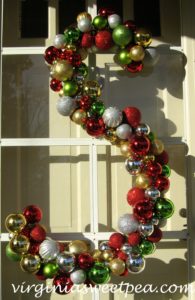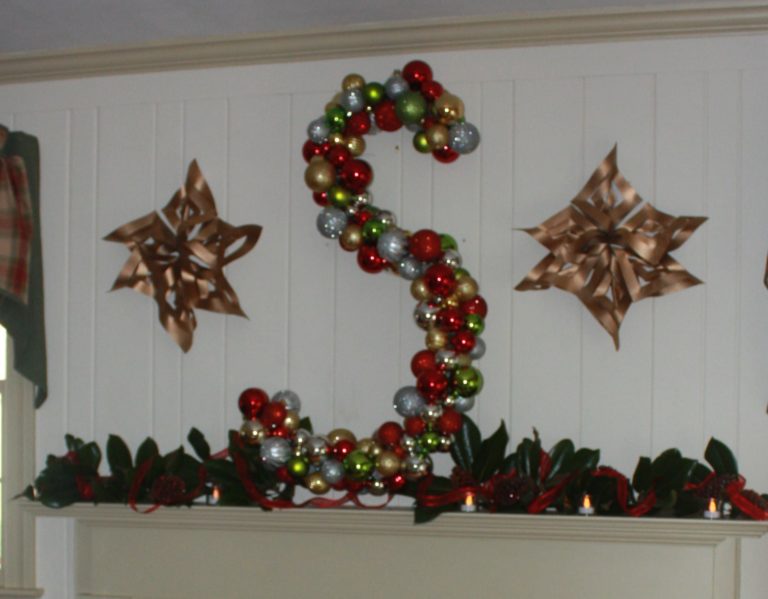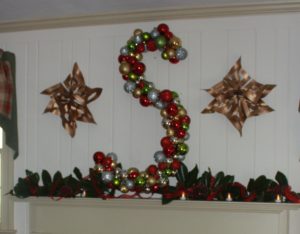 Last Christmas I made Peppermint and Candy Cane Wreaths for my kitchen windows. I wondered if these candy wreaths would last until the next year and I'm happy to say that they did. I stored them in a dry spot wrapped in bubble wrap.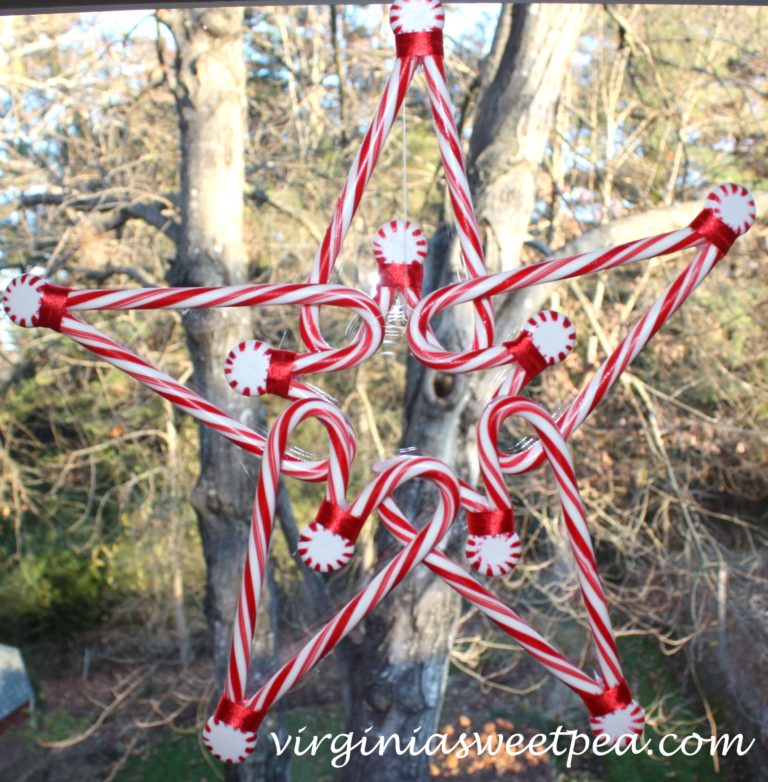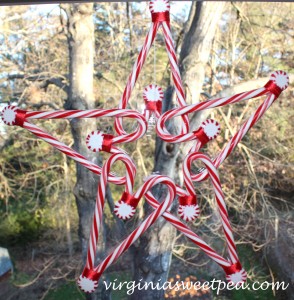 My Pinecone Door Decoration was crafted for January, but with a change to red ribbon, this would make a lovely December door decoration.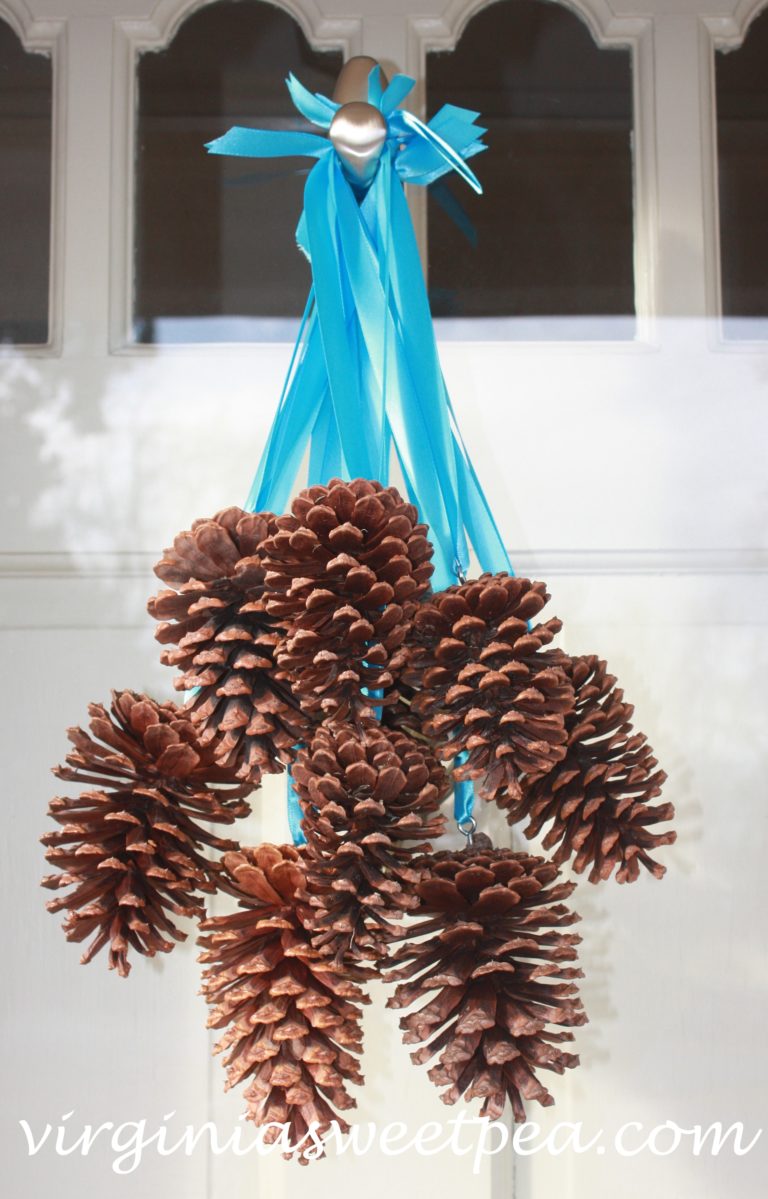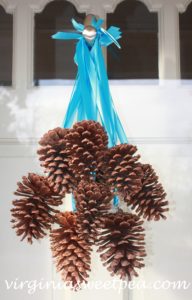 Another wreath favorite is an evergreen covered Monogram Wreath crafted from a wooden form made my Mr. SP.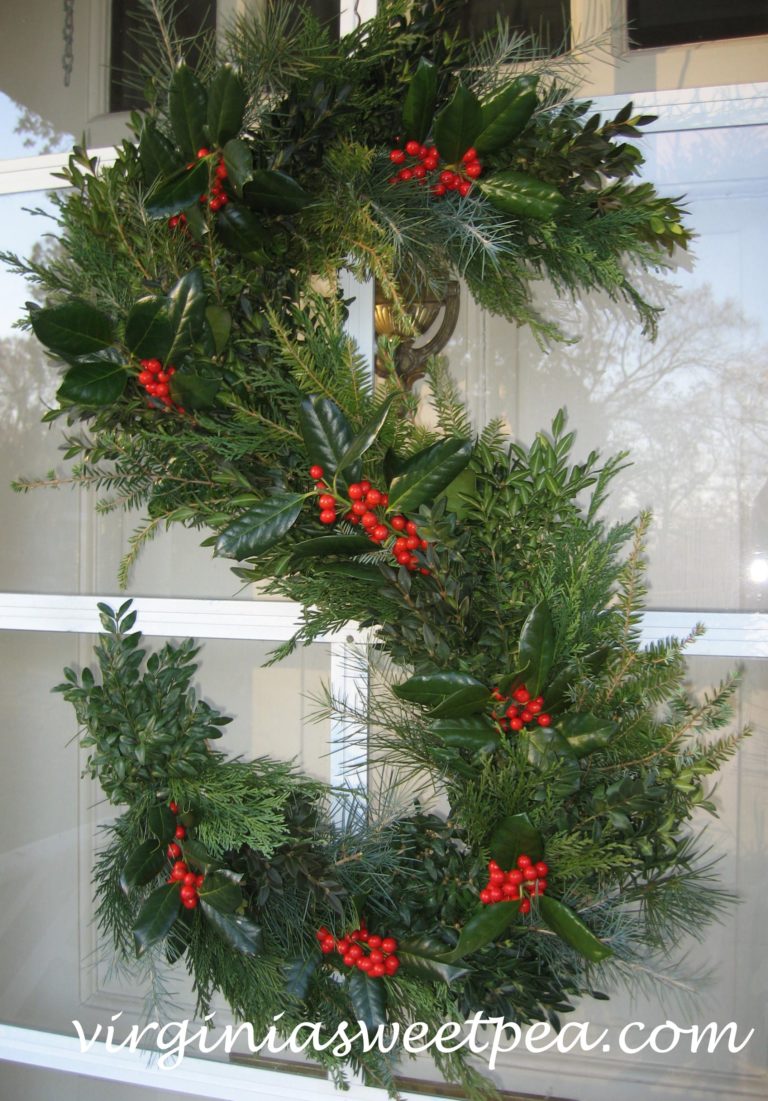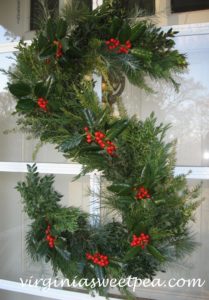 Not a Christmas goes by that I don't craft Evergreen Wreaths for my mantel and doors. I enjoy collecting greenery and letting it inspire the wreaths that I craft.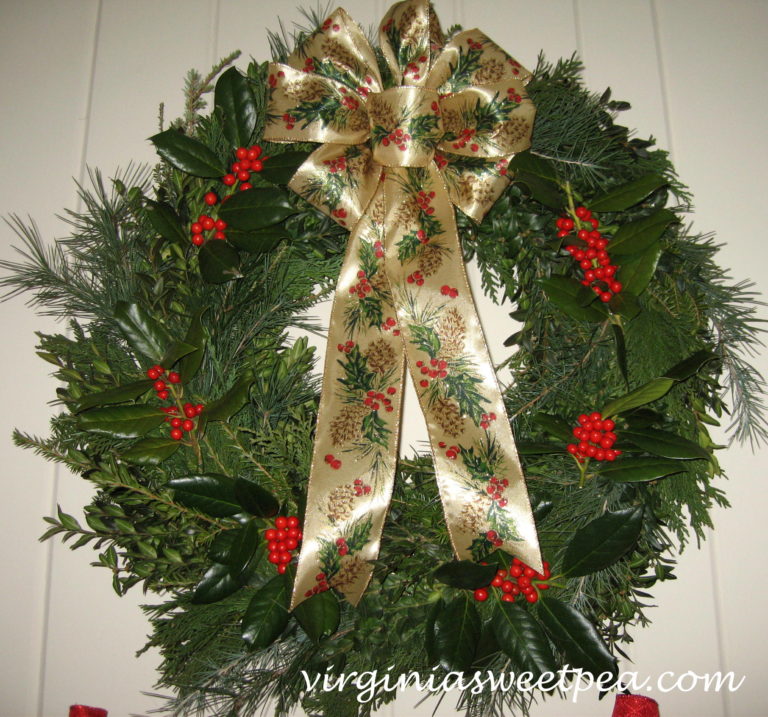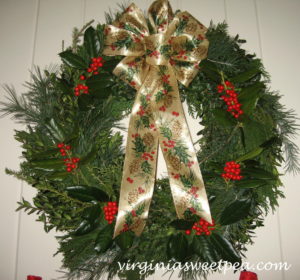 This Easy Christmas Wreath went together in less than ten minutes. It's crafted using a faux wreath, so I've been able to use it several years.