The Christmas season truly is the most wonderful time of year. I'm enjoying sharing my Christmas decor with you and getting inspired by all of the wonderful ideas that I'm seeing in blogland.
Yesterday I shared our Warm and Rustic Christmas Mantel with Vintage Flair and today I'm sharing Holiday Door Decor Ideas.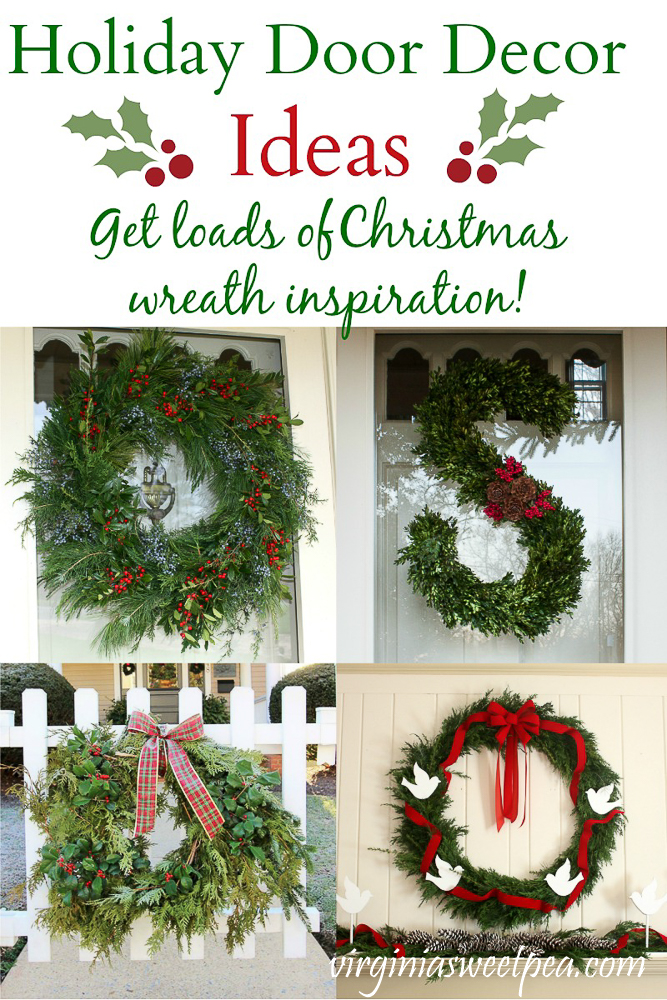 I'm sharing my ideas along with a talented group of bloggers for a Holiday Door Decor Ideas Blog Hop. This tour is organized by my friend Amber from Follow the Yellow Brick Home. I love Amber's gorgeous old home and how she decorates it so beautifully with vintage style. I look forward to seeing Amber's decor in any season and if you've never visited Amber's blog, I encourage you to do so.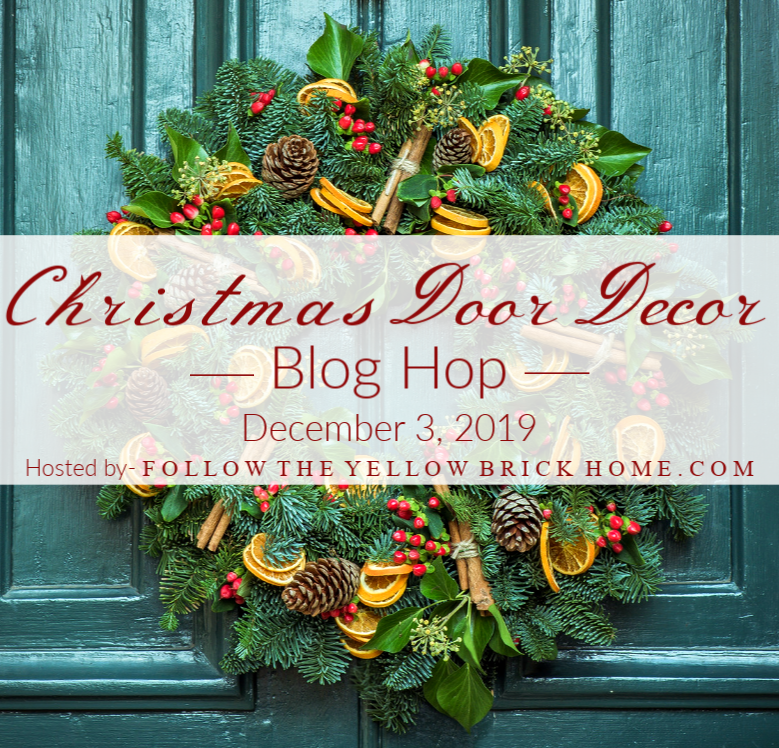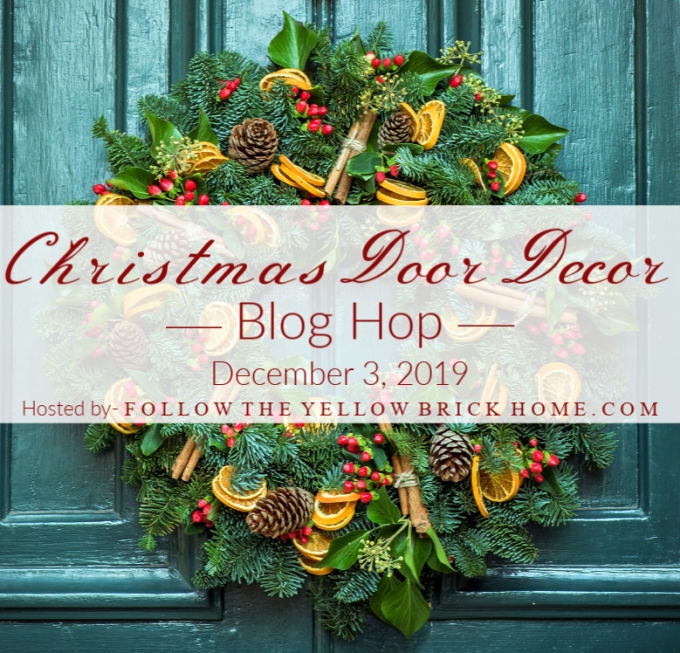 If you are visiting from The Crowned Goat, welcome! CoCo is a talented decorator and I am looking forward to reading her Christmas door decor ideas.
Holiday Door Decor Ideas
Today I'm taking a trip down memory lane and sharing how I've decorated our front door for Christmas over the years. I love to make Christmas wreaths and most years there's a wreath made from fresh greenery on my door. Today I'm sharing some of my favorites.
Monogram Christmas Wreath
Last year our Christmas front door wreath was a monogram one made using a wooden form handcrafted by Mr. SP.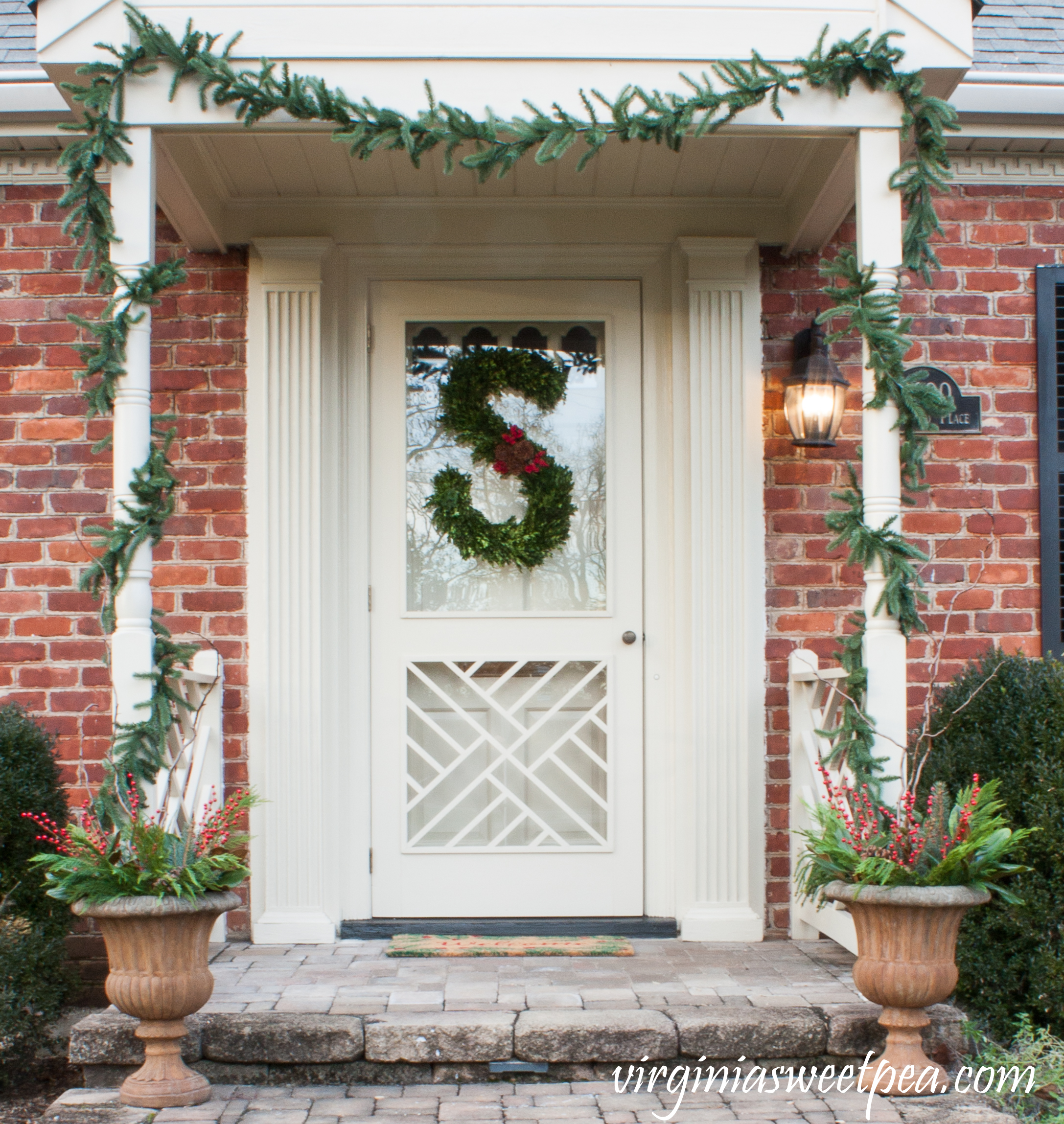 I embellished the wreath with Deodar Cedar pine cones along with faux berries.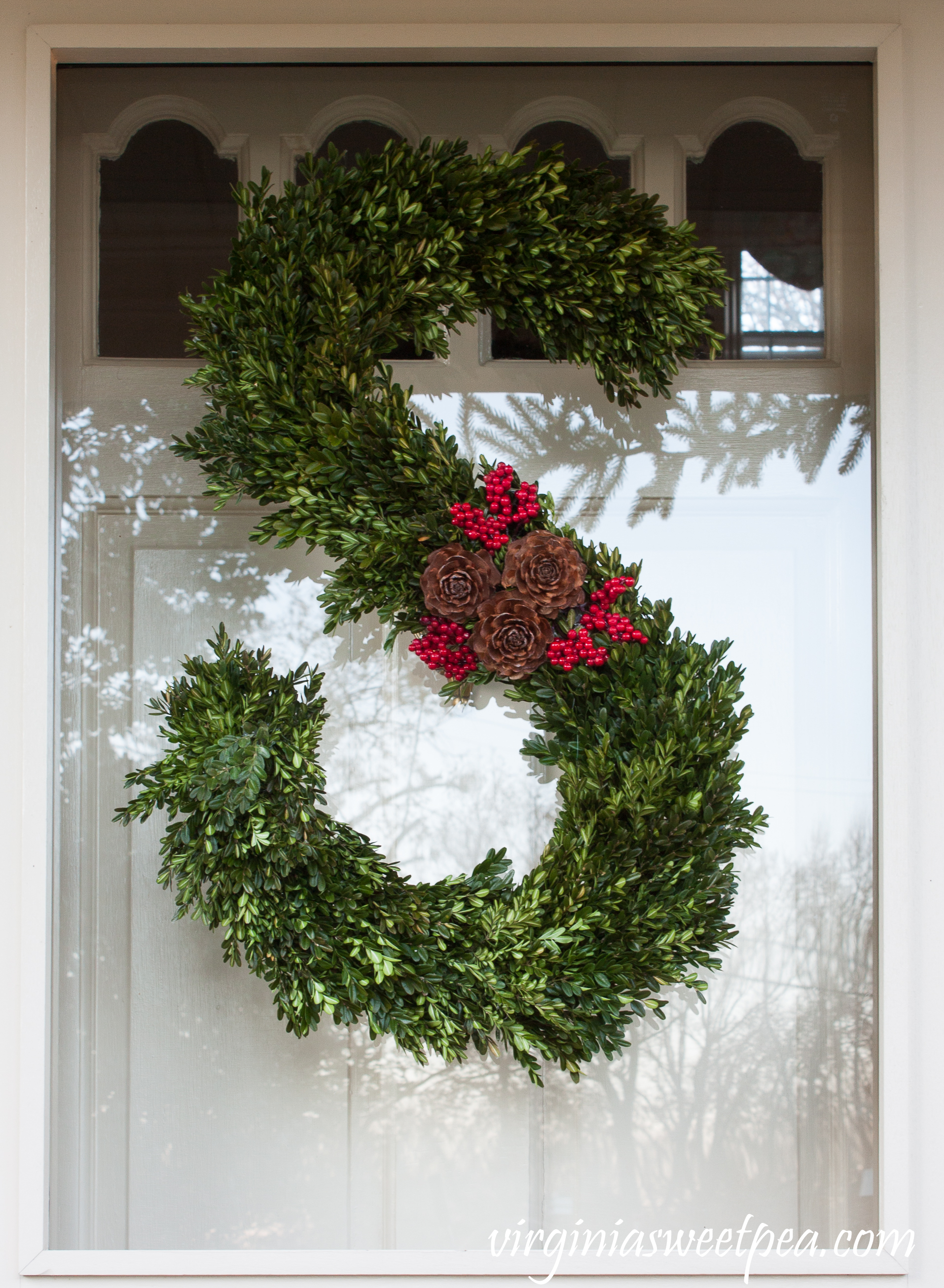 I love filling our front porch urns with greenery and Curly Willow from our yard and adding faux berries for color.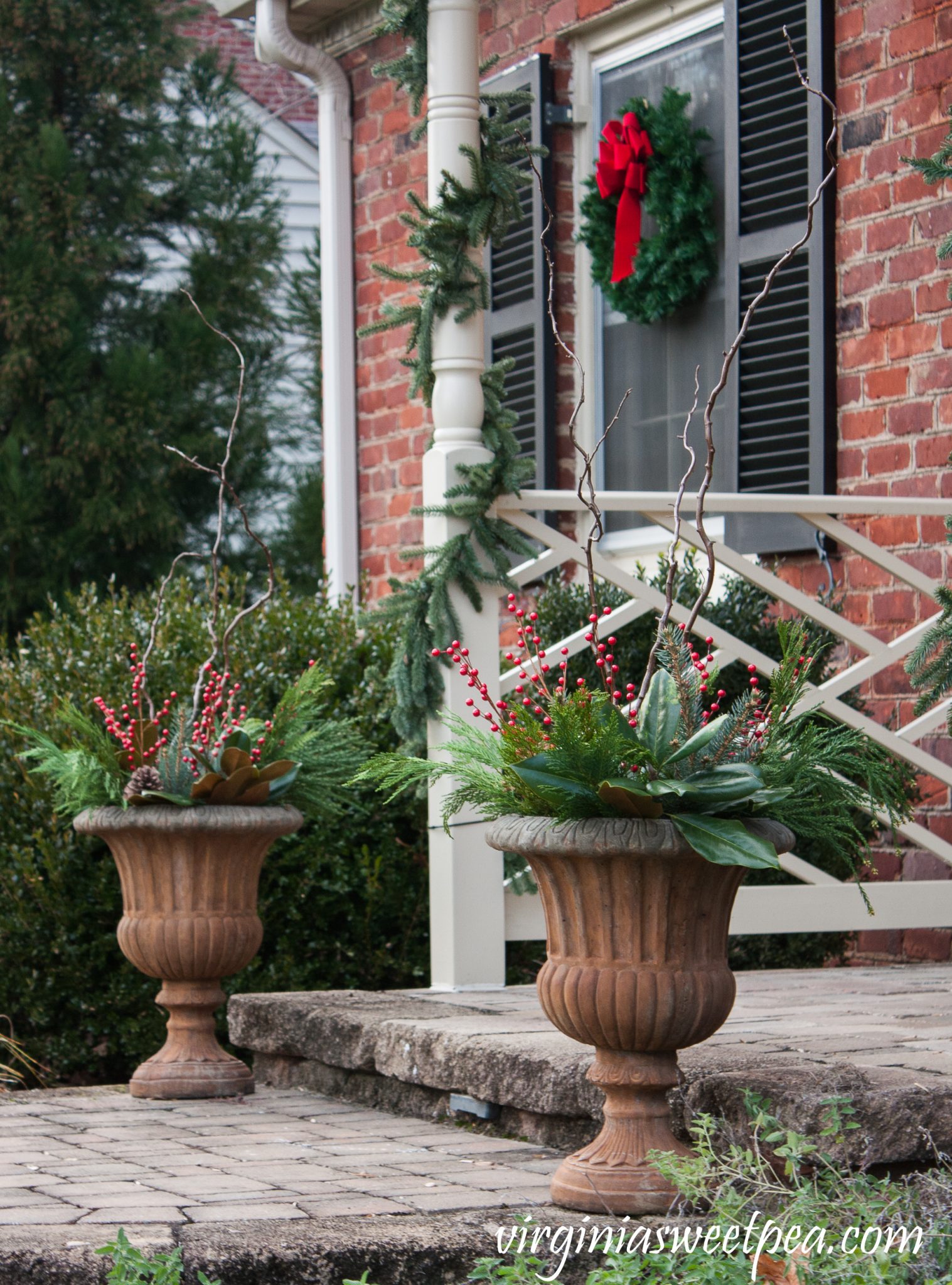 Live Greenery Christmas Wreaths
My mom and I traditionally make our Christmas wreaths together the day after Thanksgiving. We drive around cutting greenery and then bring it all into my basement where we make our wreaths. This beauty was on my Christmas front door in 2015.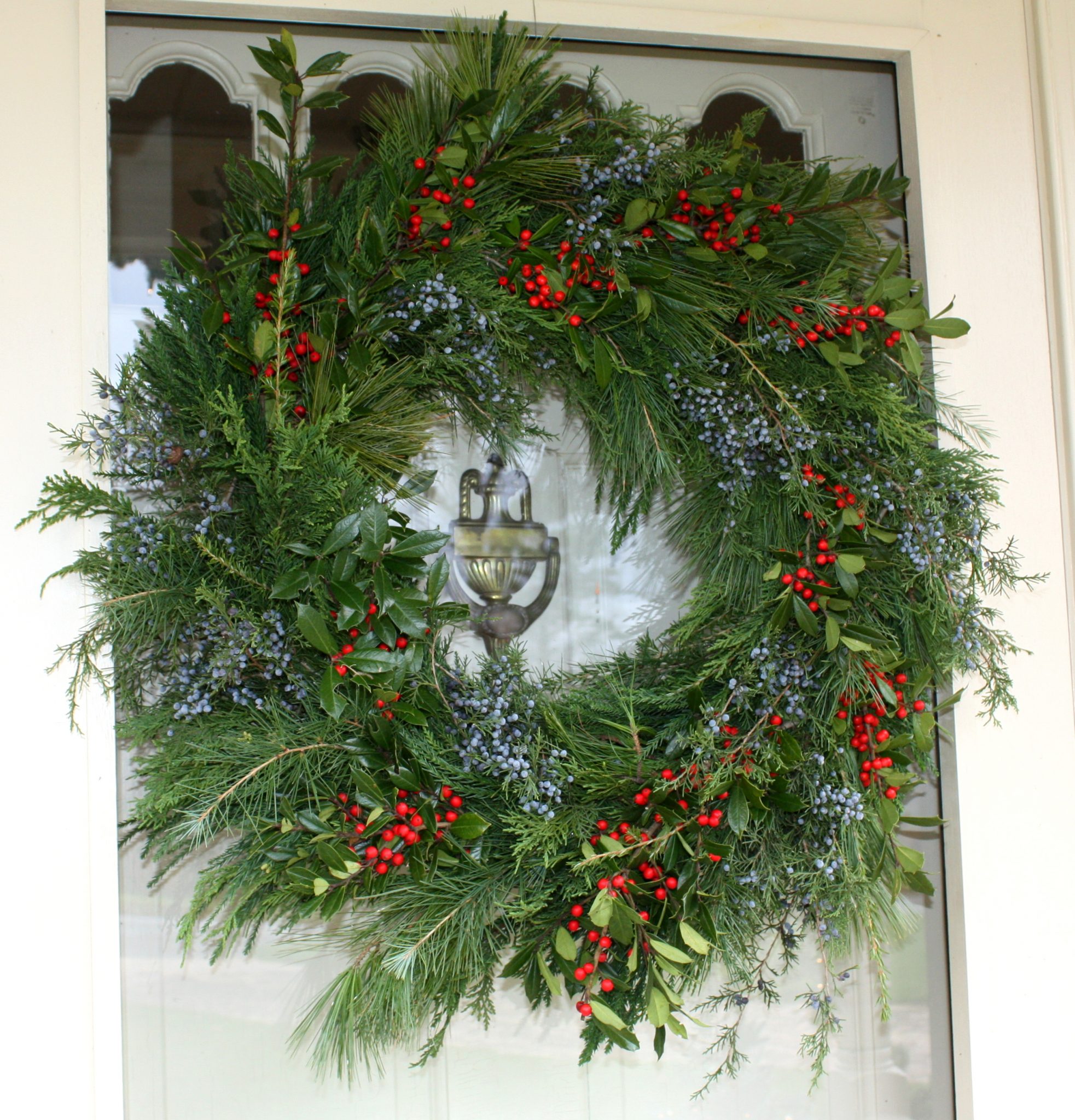 This beauty isn't mine, but was made by Keri Wilfong, one of my mom's former neighbors, and is hanging on her 100 year old house's fence. Tour Keri's home here.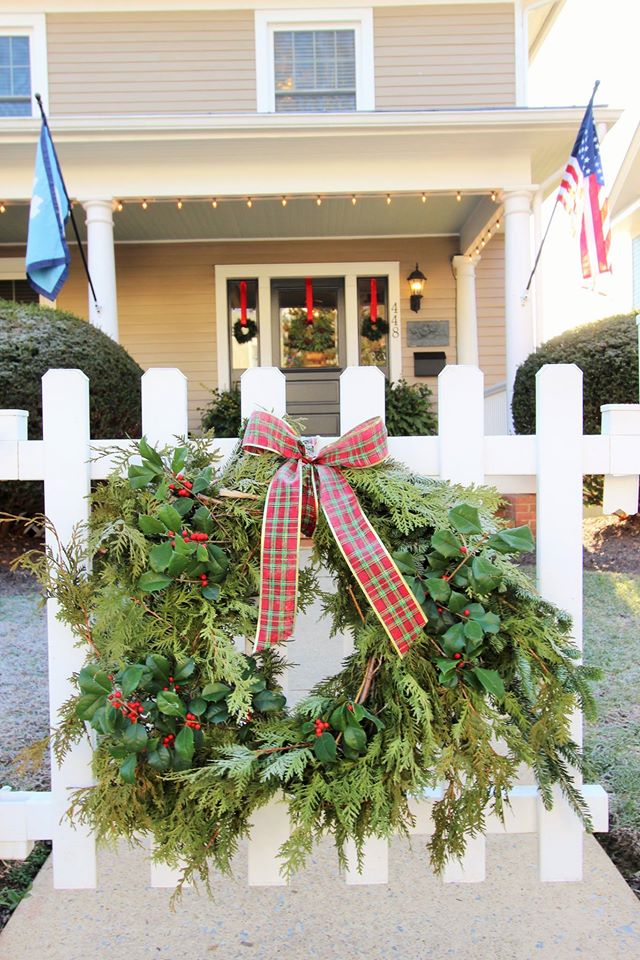 This was my front door wreath Christmas 2014.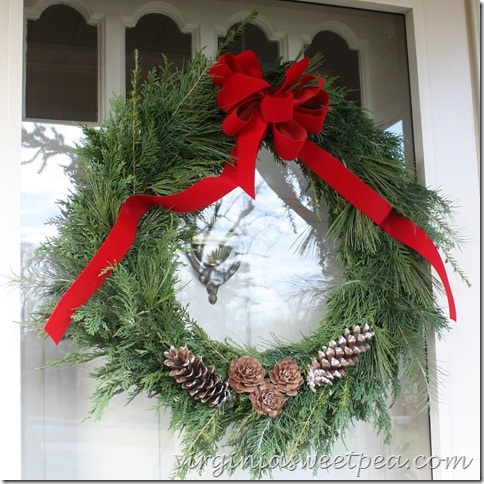 This wreath wasn't on our front door but is one of my favorites that I've made for over our mantel. In 2014 it was part of my Four Calling Birds themed mantel.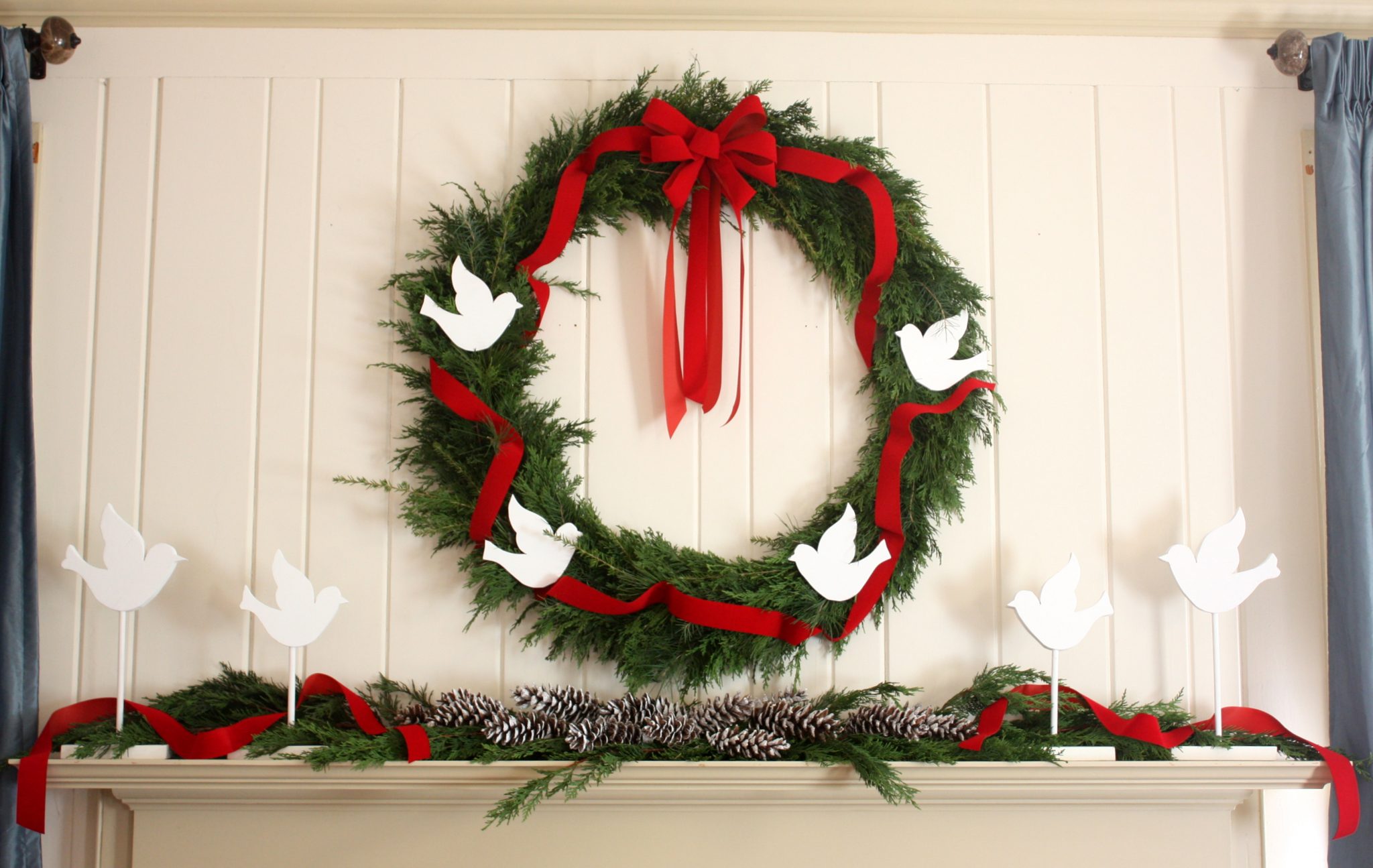 Magnolia Wreath
In 2012 I made a Magnolia wreath for our front door and embellished it with Sumac. My dad harvested a big bag of Sumac for me shortly after I was married in 1994. I've been using Sumac from that bag every year since it was harvested.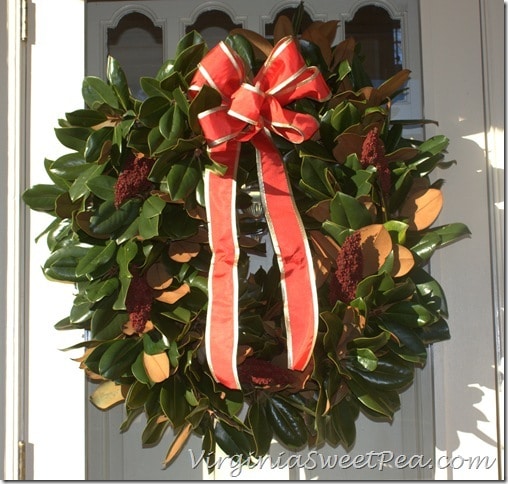 2012 was the year that I used Pottery Barn as an inspiration and wired red, gold, and silver balls to our garland and window wreaths.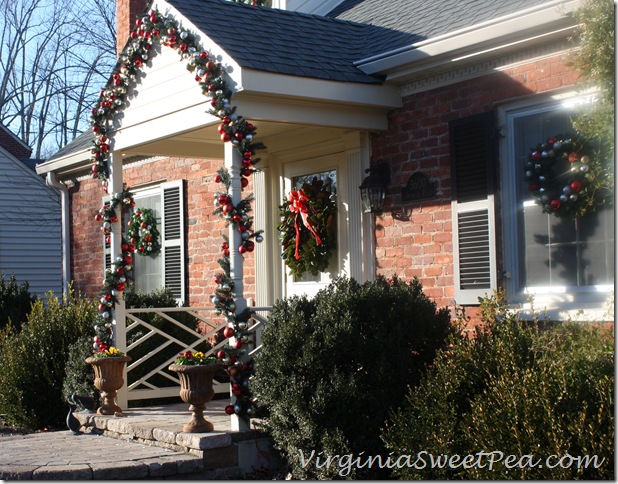 For a real blast from the past, check out the gigantic monogram ornament wreath that I made for our home back in 2009.
It was fun to take a trip down memory lane to see some of the wreaths that I've crafted over the years. I still need to make a wreath for this year's front door and also for the door leading from the deck to our kitchen. Wreath making is fun for me and I'm hoping to make wreaths this week.
Next on the tour is Michelle from Thistle Key Lane. Michelle is sharing a holiday door basket decoration and I'm looking forward to seeing how she made it.
More Holiday Door Decor Ideas to Enjoy
Click on the links below to visit each blogger sharing Christmas door decor ideas.


You are invited to the Inlinkz link party!