Smooth Skin with St. Ives® for Spring
This past weekend it felt like summer even though it was only the second weekend of May. After a long week of teaching and tennis, I was more than ready for a day of relaxing at the lake. (I'm playing on two USTA teams and had four matches this week, two of which started at 8 pm.)
Sherman and I enjoyed some time on the dock while Mr. SP worked on the boat, for the battery needed charging after a long winter of being idle. I admired the water while Sherman scouted out geese to swim after and chase.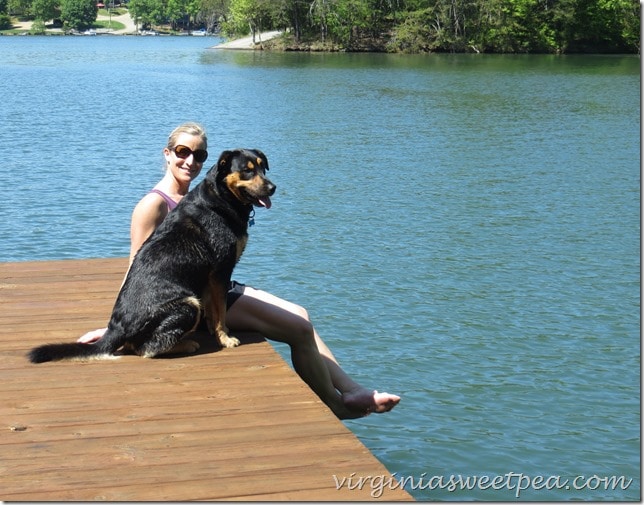 The first boat ride of the year was so pleasant; the weather was perfect and we pretty much had the lake to ourselves. Sherman loves to ride in the front of the boat with me.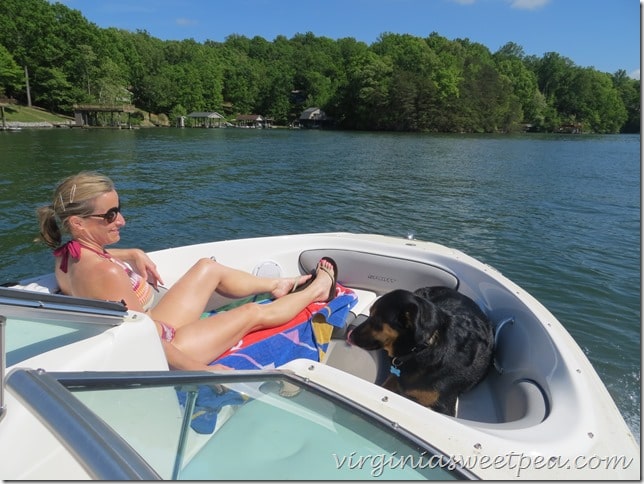 Since I almost always wear dresses or skirts to school and I spend most of my after school hours in a running or tennis outfit, it is important to me that my legs look smooth. What 6th grader would want to notice that their teacher has hairy legs? They'll never say that about me! I almost never skip shaving as I like my legs to look and feel smooth.
Recently my days have started with St. Ives® Oatmeal and Shea Butter Body Wash which smells good and is soothing to dry skin. I appreciate that this product is Paraben free, hypoallergenic, made with natural ingredients, and is dermatologist tested. The last step in my shower routine is to shave with a Schick Hydro Silk sensitive care razor. Note that it comes with a handy suction cup hanger. This keeps my razor handy and helps the blade to dry quickly which will make it last longer.
By the time I wash my face in the evening, my makeup has often been on for 14 or more hours and has a layer of dried sweat and/or grime over it. St. Ives® Apricot Scrub helps me to get my skin super smooth and clean before bed.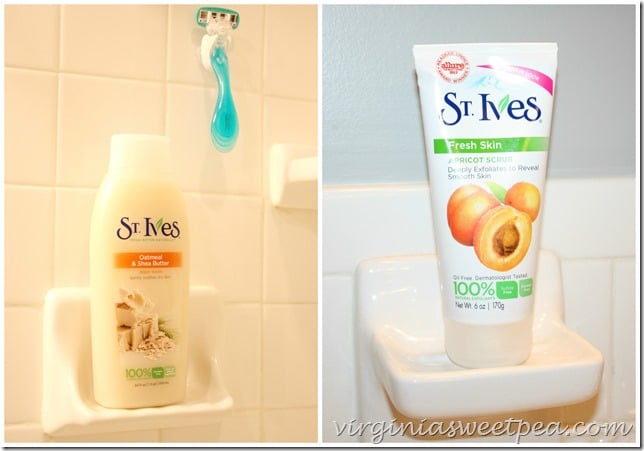 Even during the recent American Odyssey Relay Race which took two days, I made sure that my legs were smooth and hair-free. Here I am with six of my teammates after I ran my first race leg.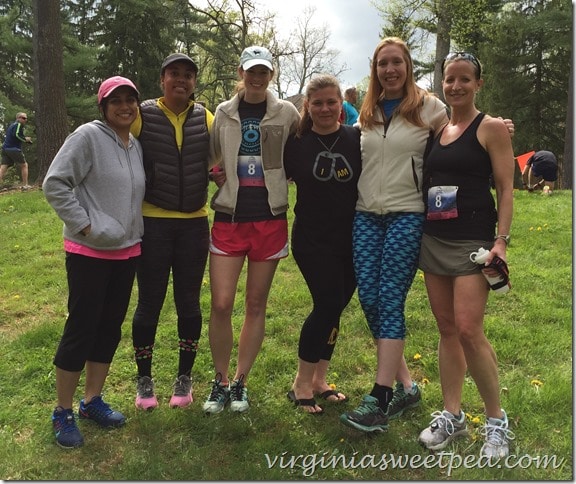 On a recent morning, Mr. SP snapped this shot of me getting ready for school. It is important to me to look and feel my best each day at school as I am a roll model for my five classes of 6th graders. Clean skin, smooth legs, make-up, neat hair, and a pretty dress or skirt is my before school routine.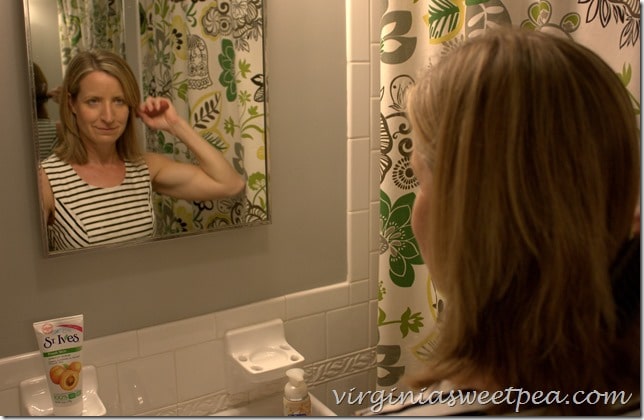 After I'm dressed for school, I pack my bag for the gym, trail, or tennis court. Spring days are long ones for me!
If you'd like to try the products that I've mentioned in this post, there is a terrific offer available at Ahold stores which includes Stop & Shop, Giant, and Martin's: Buy any Schick women's razor, disposable or refill + St. Ives® Skin care, and get a FREE St. Ives® Body Wash. That's a great deal!
In just three weeks my beauty routine will be much simpler. I'll still shower and shave, but since I will be off from school for the summer, I usually skip the makeup and put my damp hair into a ponytail. I can't wait!
This is a sponsored conversation written by me on behalf of Schick® & St. Ives® . The opinions and text are all mine.