Antique Fish Platter Collection
Today I'm joining a group of blogging friends to share what we collect. After much deliberation, I decided to share my antique fish platter collection.
What I Collect
I started collecting things at a young age with Trixie Belden books and coins. I now collect all sorts of things including vintage canisters that I use in my pantry; vintage pots that I use for decor or organizing; antique post cards that I display seasonally; antique Thanksgiving platters with a turkey motif; Swarovski snowflake ornaments; Rita Mae Brown "Sneaky Pie" books; and much more. (Don't get me started on my husband's collections!)
Why do I Collect Fish Platters?
Are you wondering why I collect fish platters? My obsession started years ago when my mom and I ate at Basnight Lone Cedar Cafe on the causeway that connects Nags Head with Manteo.
Both the lobby area and restaurant walls were decorated with elegant fish platters and plates that matched. I couldn't stop looking at them!
In 2007 the restaurant burned, destroying these elegant platters and plates. I was sad that the restaurant was destroyed, but I was even sadder that irreplaceable antique pieces were lost. After seeing my first fish platter and plates at this restaurant, the desire for a collection was born.
My Fish Platters
This platter with six matching plates hangs in the breakfast area of our kitchen. My fish platter and plates aren't as elegant as those that inspired my collection, but after ten years of displaying it, I still like it.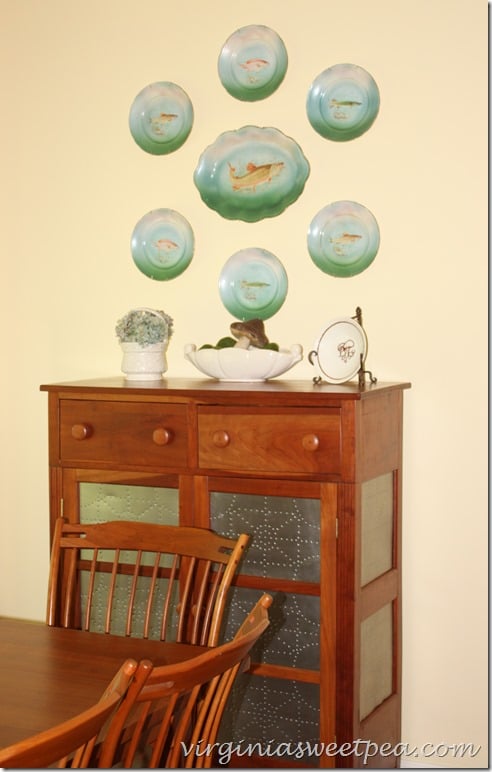 I have no interest in fishing but it doesn't stop me from loving my fish platters and plates.
This is the platter in the center of the display.
These are the plates that coordinate with the platter:
Fish Platters in My Kitchen
This picture from Christmas shows where I have some of my fish platters displayed in my kitchen.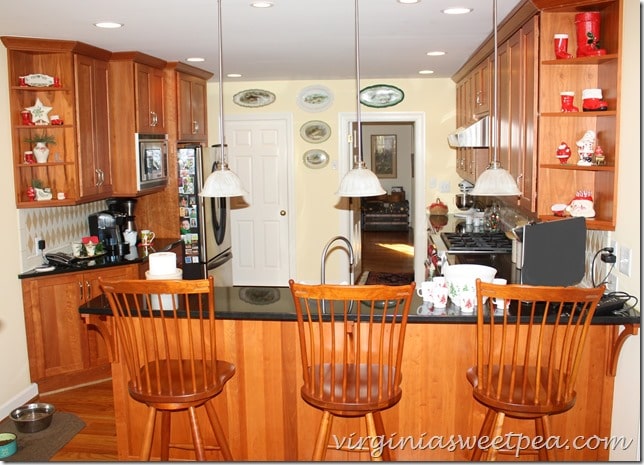 All of my fish platters are Ebay purchases with the exception of one.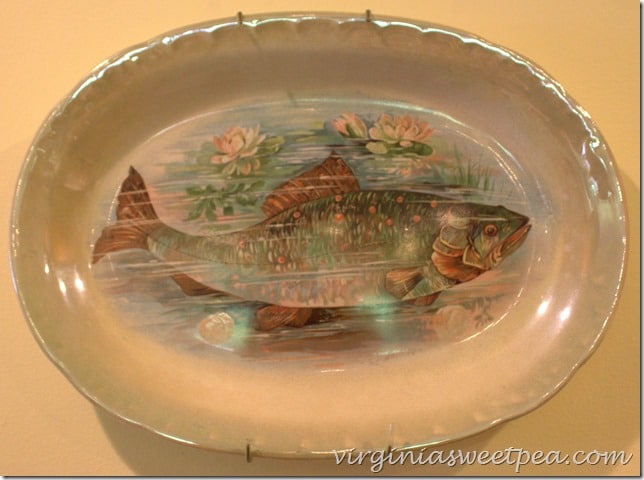 This one has some crazing but it doesn't stop me from liking it.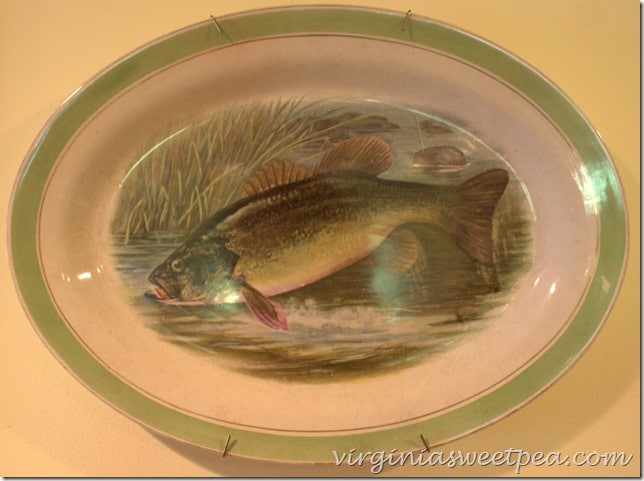 This was the first fish platter that I purchased. I'd like to find another one to replace this one in my wall display.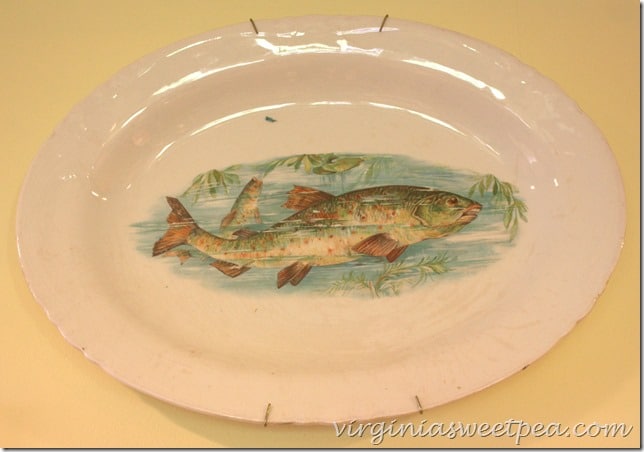 The next two are my favorites. This one has lovely colors.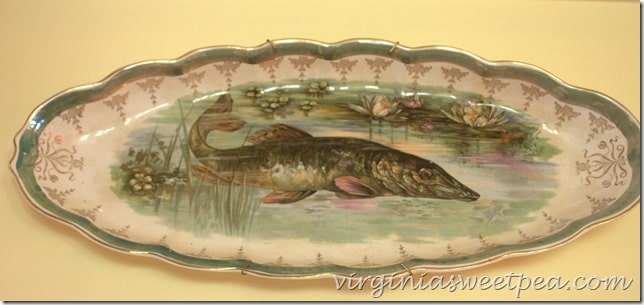 My mom found this fish platter in an antique shop in Staunton, VA and gave it to me for my birthday one year.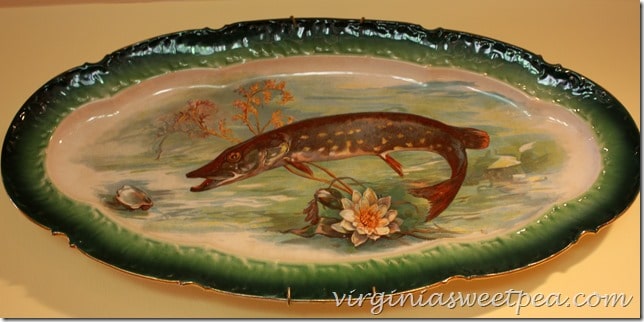 I try to stay away from Ebay because I can't resist the urge to look for fish platters and I easily get intrigued and want a lot of what I see. I am quite sure that my collection isn't complete and more will be added to it in the future.
I'll bet that you don't know anyone else who collects fish platters!