I Spy :: Local Fall Porch Decor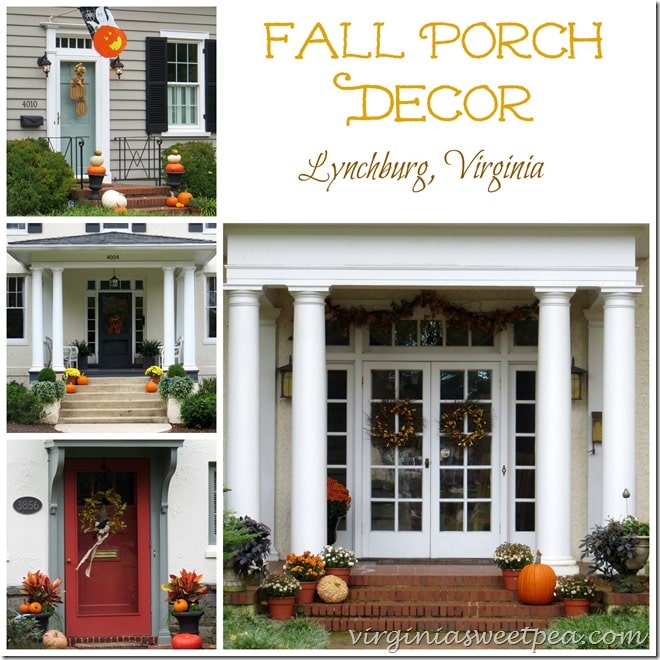 Last weekend I ran down one of my favorite streets in Lynchburg, Peakland Place. I will never get tired of walking or running on this street because of the beauty of the homes. As I ran, I noticed many pretty fall porch displays and thought that it would be fun to share them.
Is this not a beautiful home?
I love this house and regret that I didn't tour it the year it was open for Garden Day.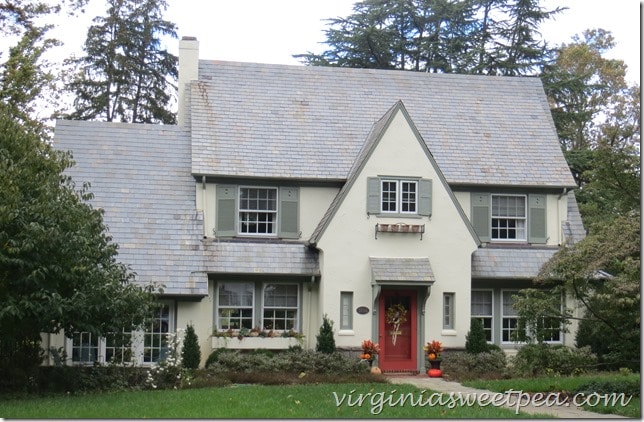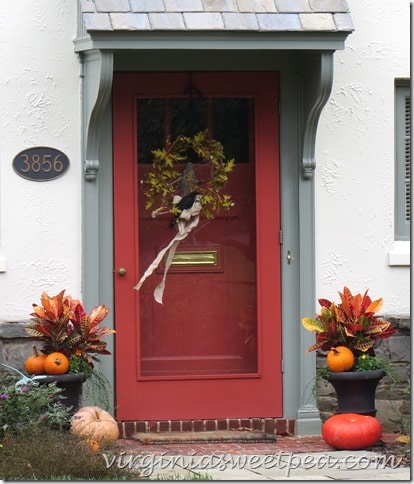 This 1918 home was in sad shape not too many years ago. You can read about its restoration here. I couldn't get a decent shot of the front door wreath without trespassing but can you see that it's a cute vintage look cat? Friends of ours recently bought the house next door and are renovating it.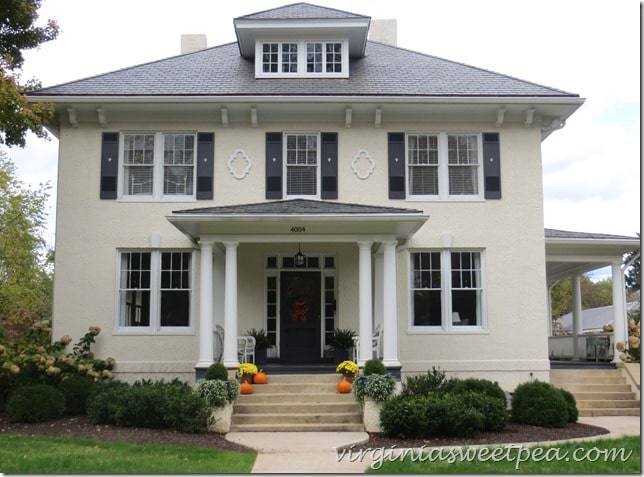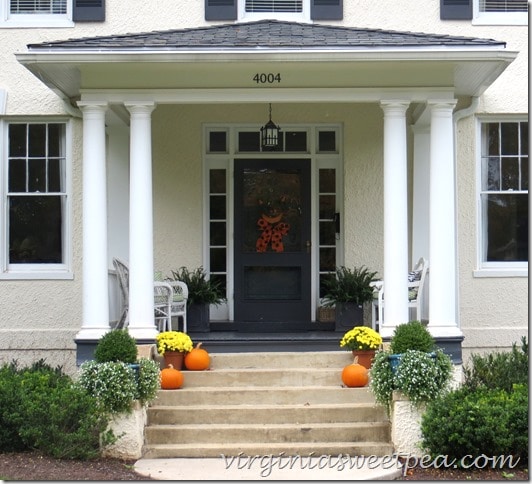 This home is on a double lot and from time to time I pass by when they hold parties. Of course, I crane my neck trying to take in every detail.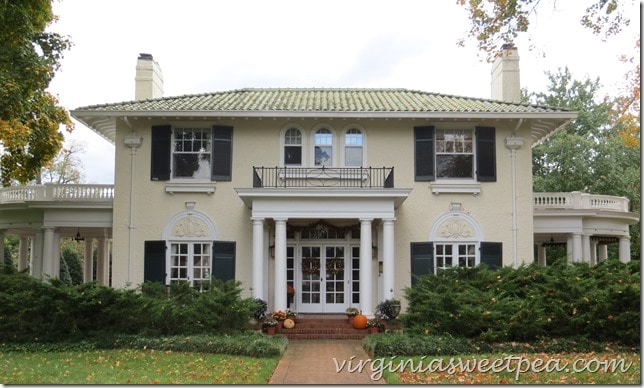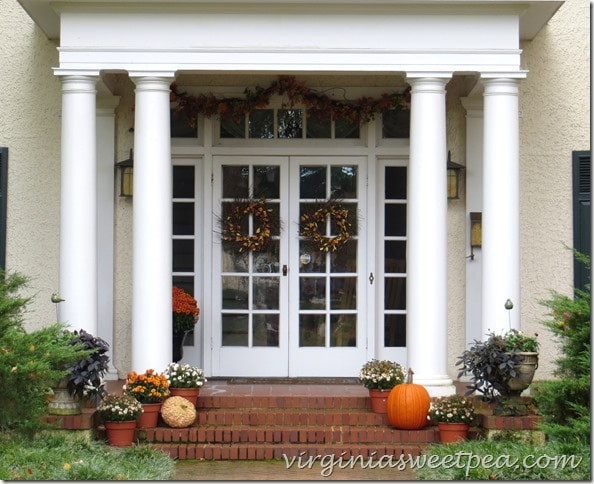 This home looks straight out of Williamsburg and it just may be modeled after a home there.
Do you like what I spied on Peakland Place? Which is your favorite?
I love sharing my pretty town and may make "I Spy" a regular feature.
I am a member of a group of bloggers who share the same love of decorating, crafting, interiors, and DIY. Each week I'm sharing a few blogs with which you may not be familiar. I hope you discover a new to you blog that you adore!