Pastiche at Main :: A Must Visit Shop in Lynchburg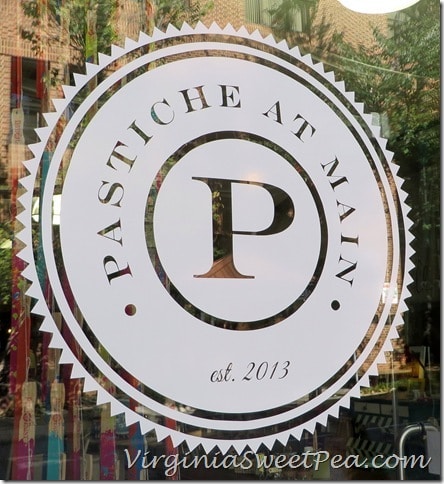 Pastiche at Main recently opened in Lynchburg, VA and I like the store so much that I thought I'd share it with you.
Lynchburg's downtown has really come alive in the past few years. If you are in the Central Virginia area, it's a destination that you won't want to miss.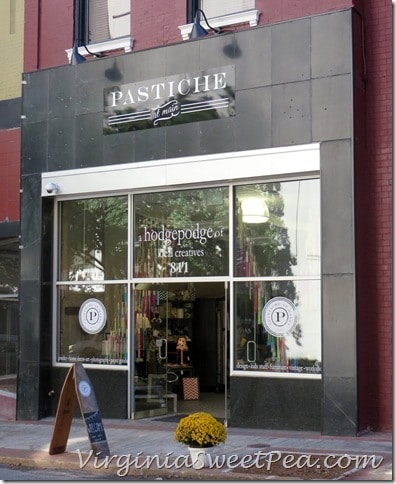 Pastiche at Main is owned and operated by Haley Pavao. Haley has a degree in interior design and worked for years in the industry. She opened Pastiche at Main to provide local talent with a place to sell their wares. If you like vintage or repurposed items and appreciate hand made, this store is for you.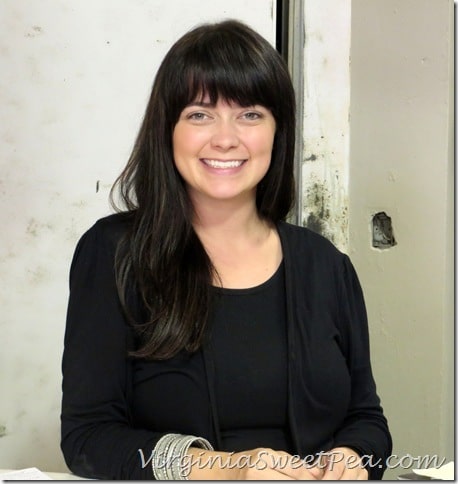 A welcome sign on the street invites customers into the store.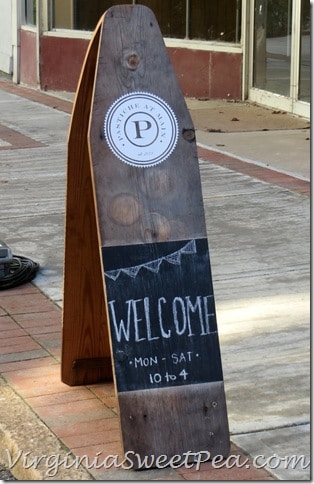 Pastiche at Main was originally a jewelry store. Aren't the old floors neat? I love Hailey's book page light fixture and sheet draped ceilings. If you look at the back of the store, you can see Haley's basket light fixtures hanging over the sales counter. Look behind the counter and you can see the jewelry store's vault.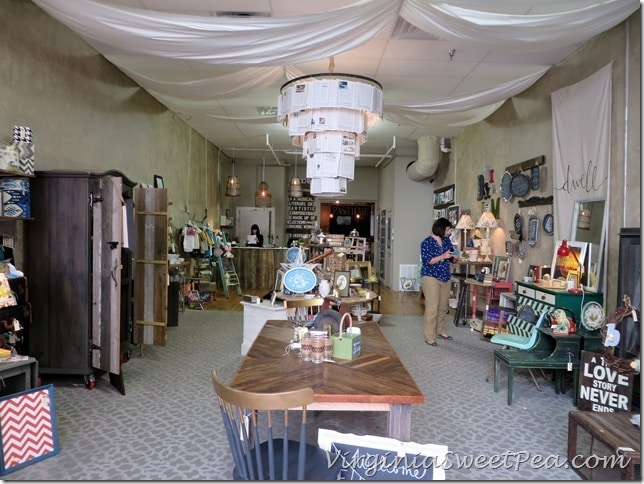 Are you ready to shop? Haley kindly let me photograph her store for you to enjoy.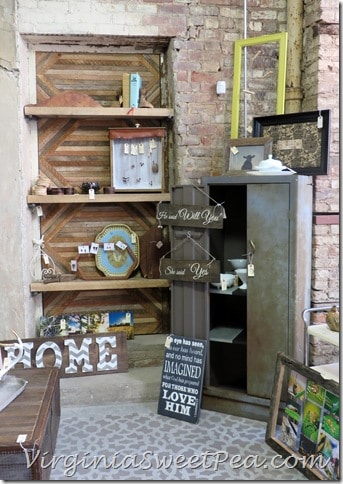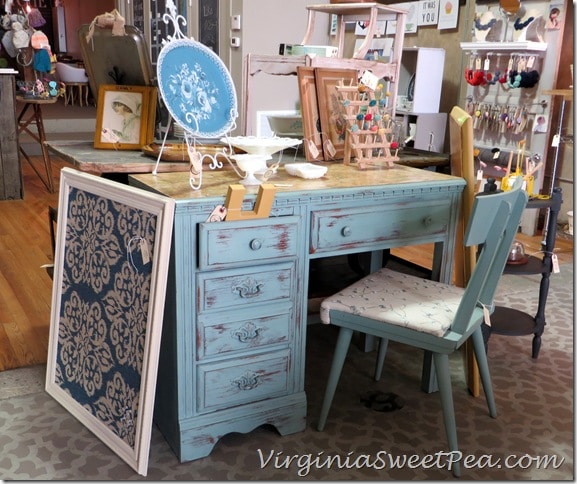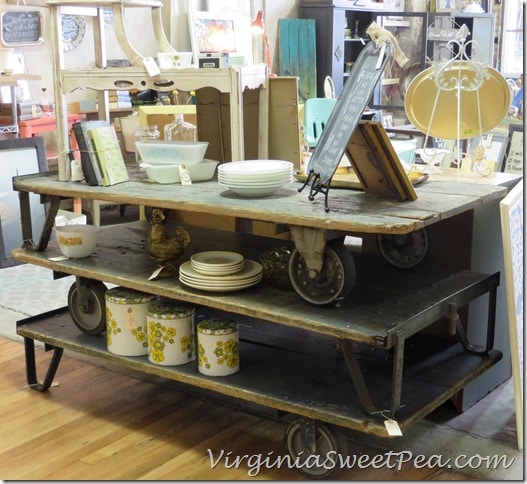 One of the store's vendors painted the map of downtown Lynchburg on this wall. Local businesses are encouraged to add their card to the map at their location.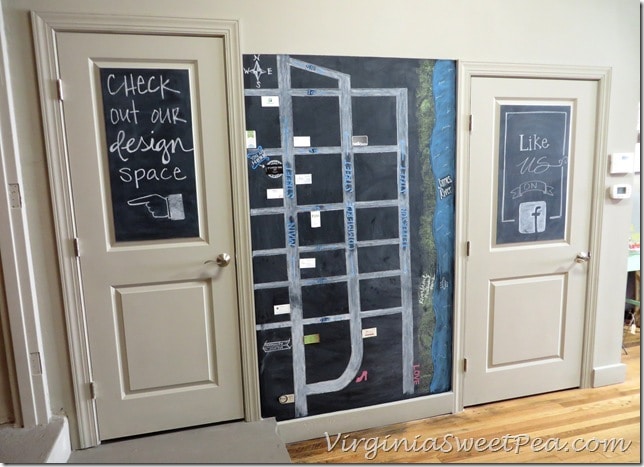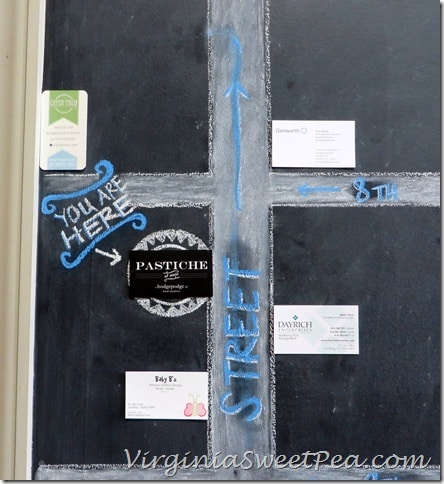 I think I need this mug.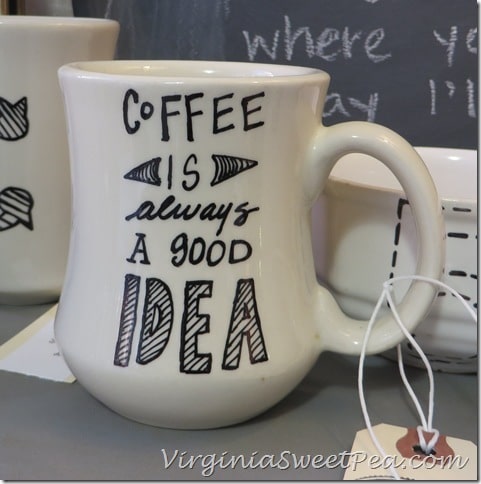 I had to laugh at the rotary phone that is for sale. We still use one of these in our guest bedroom. I take it to school every now and then because many students have no idea what a phone used to look like.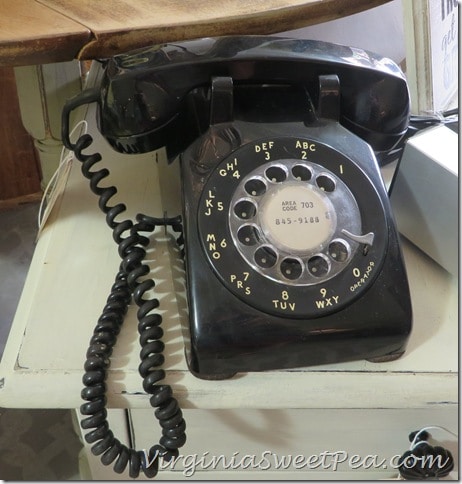 I hope you enjoyed this tour of Pastiche at Main. If you'd like updates on the store, be sure to follow on Facebook.