Outdoor Summer Tablescape – Pinterest Challenge
For this month's Pinterest Challenge we each created a summer tablescape.
Before we get into the table, I have a prayer request. Cancer has been found in my mom's colon and liver. Tests have been done and now we're waiting to see what her treatment plan will be.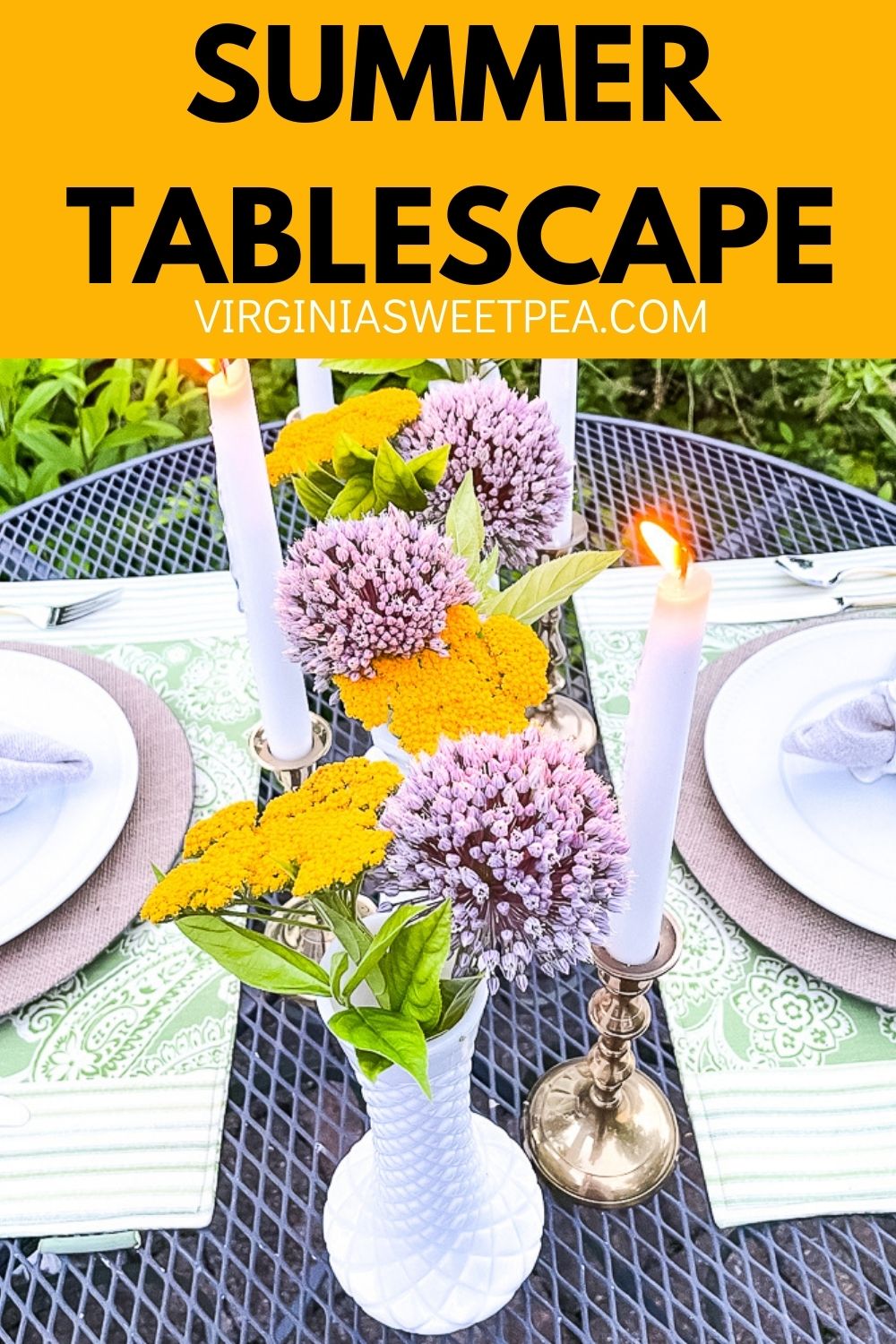 For each month's Pinterest Challenge, Cindy from County Road 407 picks a theme and then selects a picture from Pinterest to use as our inspiration.
Our job is to create our own version of the inspiration picture.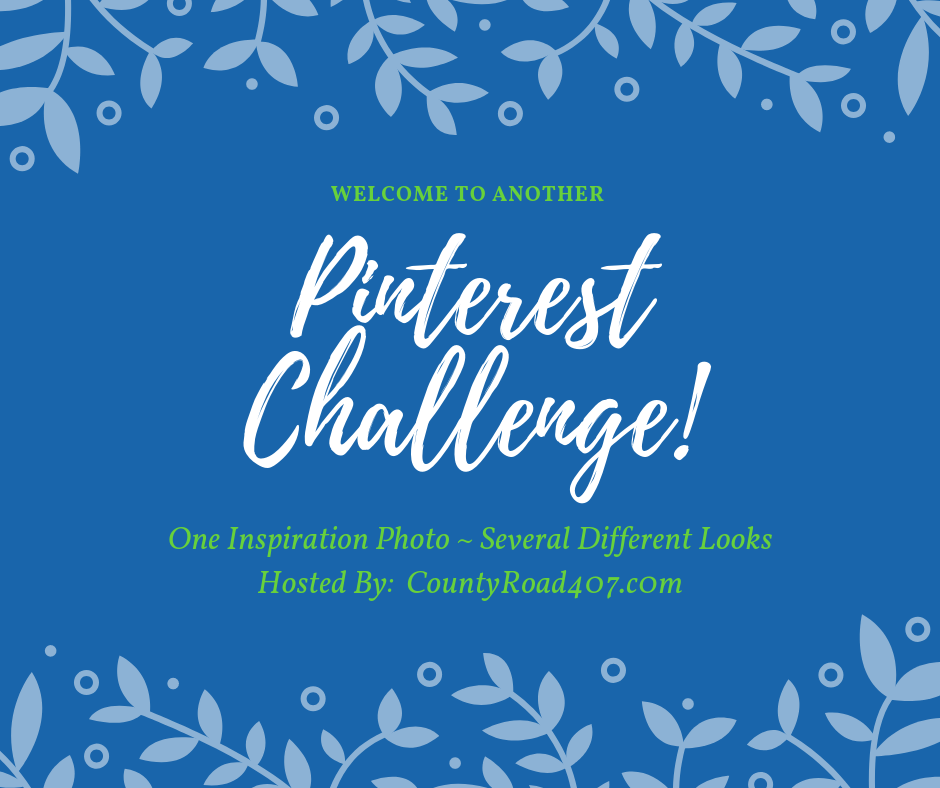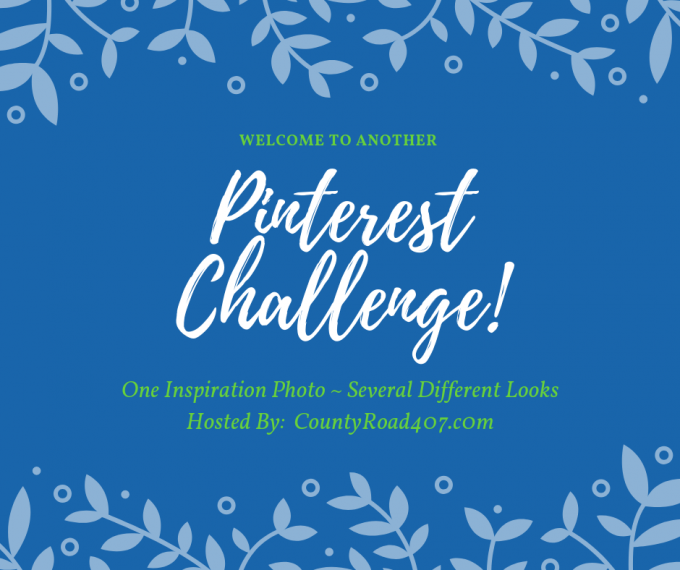 OUR INSPIRATION FOR THIS MONTH'S CHALLENGE
Our inspiration for this month's challenge is Karen from Sanctuary Home Decor. Isn't her summer tablecape beautiful?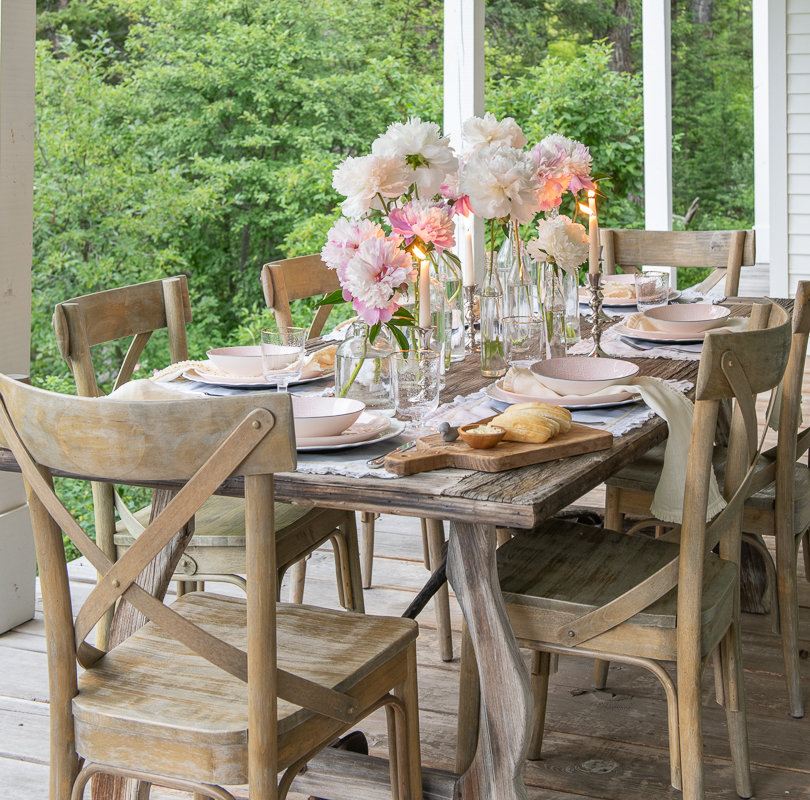 If you arrived here via Cindy of DIY Beautify, welcome!
Outdoor Summer Tablescape
The setting for my summer tablescape is our backyard.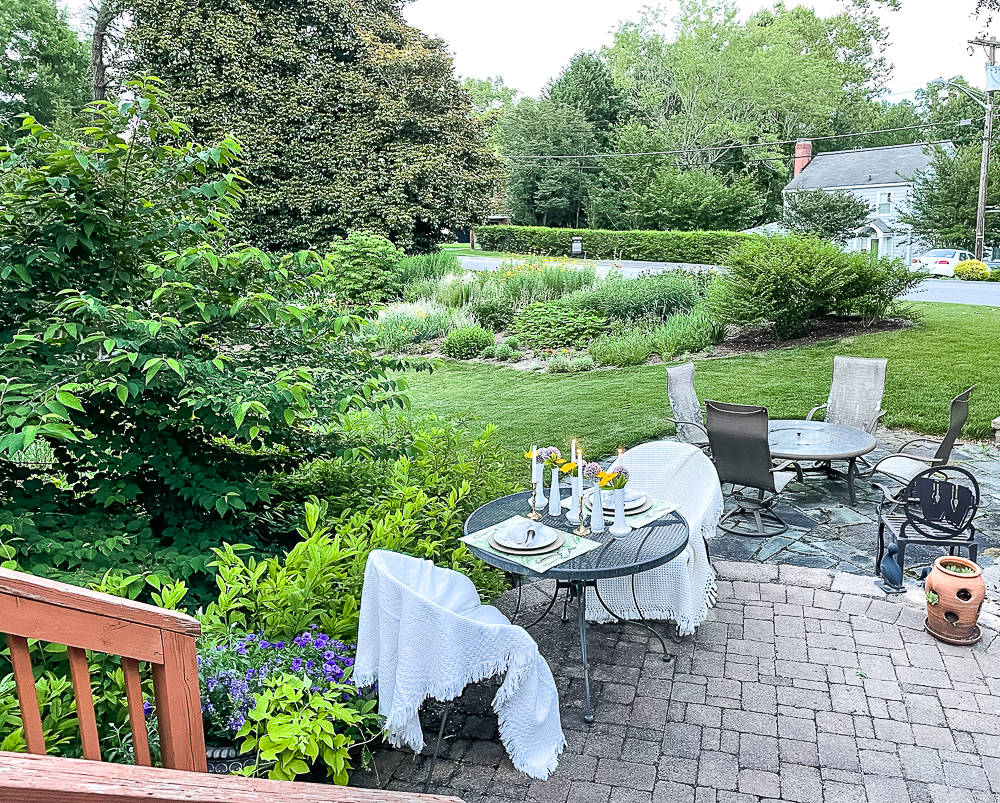 Dining out here is pure pleasure.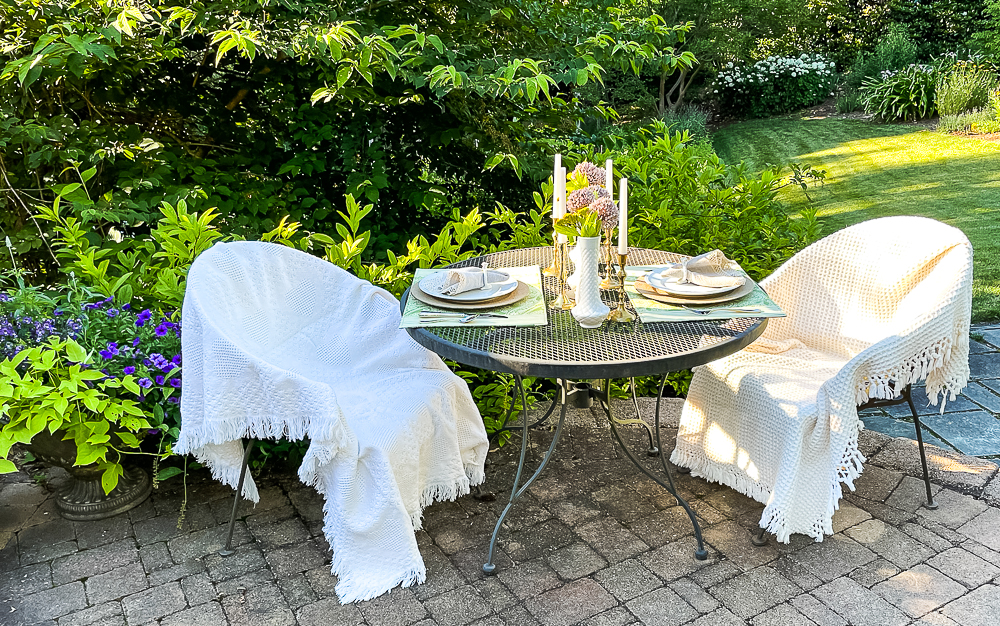 For the centerpiece, I filled milk glass vases with Yarrow, Garlic, and Virginia Sweetspire.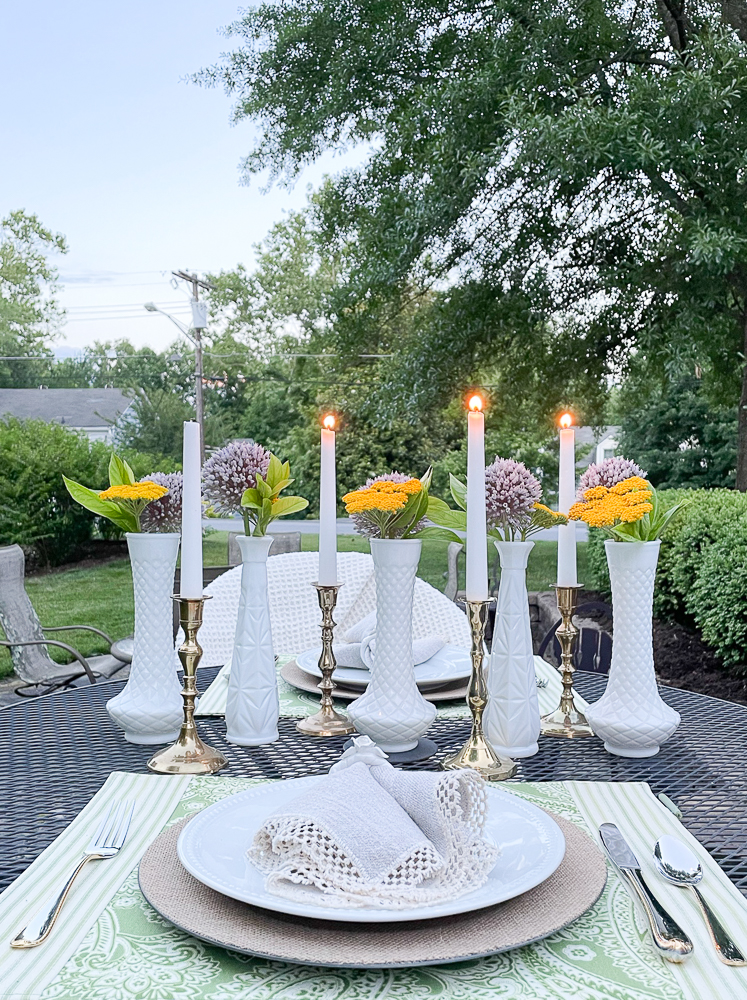 These vases are now in my kitchen and I am enjoying them immensely.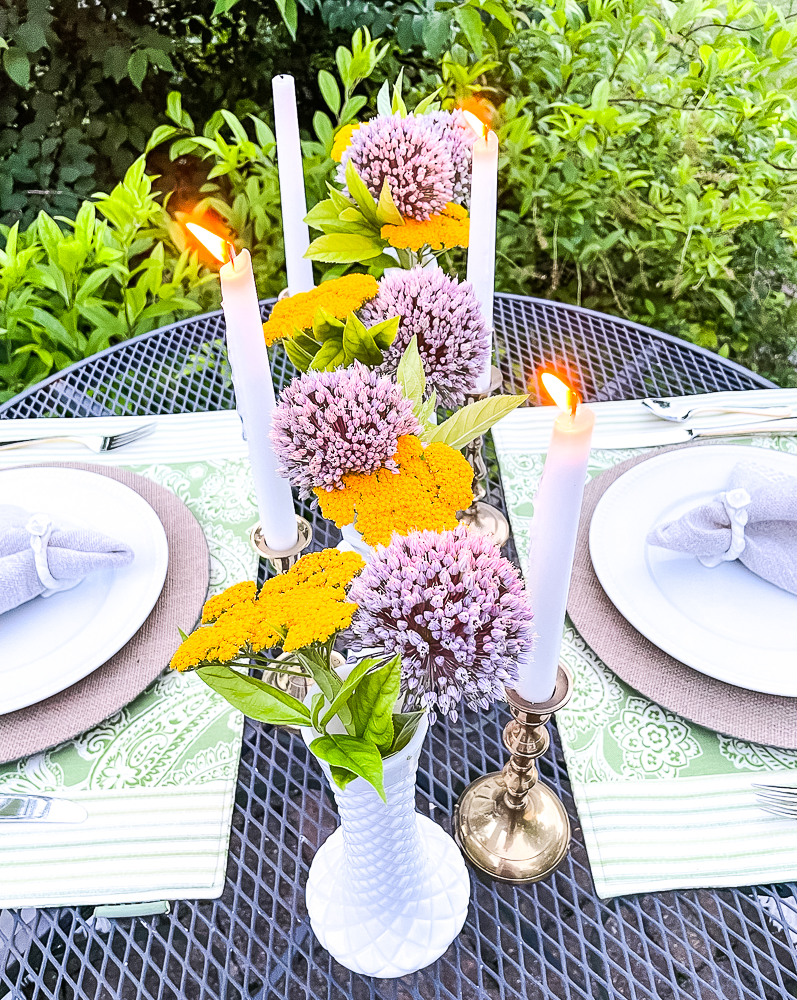 l made the placemats. The plates are from Walmart, the charger from Hobby Lobby, and the napkins were inherited from my grandmother.
After the pictures were taken, I realized that I forgot to set my table with glasses.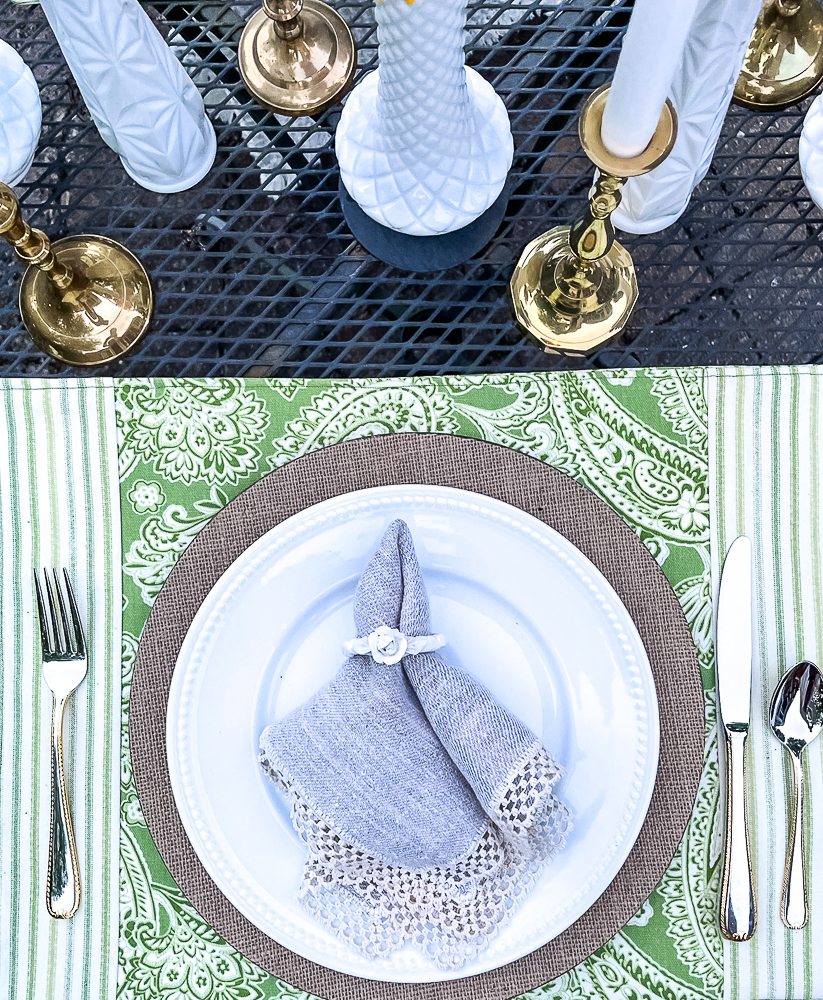 More Summer Tablescapes & Centpieces to Enjoy
Next up is Kristin from White Arrows Home. Kristin lives in the Northwoods of Wisconsin on a lake and is a vintage lover just like me. She also hosts a podcast that I really enjoy.