Thrift Score Thursday – I'm Guest Hosting!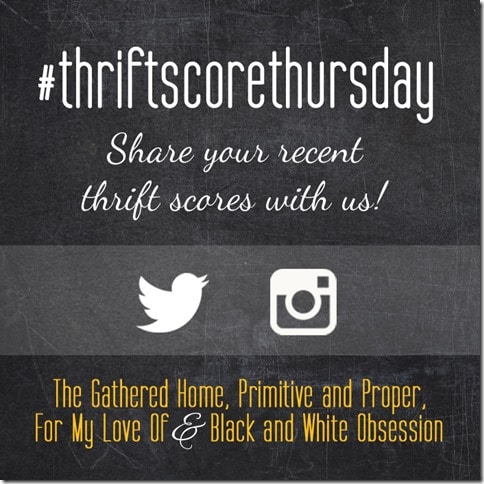 I'm delighted to be back with the Thrift Score Thursday gals to guest host. They graciously let me guest host back in April when I was on spring break and I enjoyed it so much. Now that I'm on summer vacation, I'm hosting again.
If you aren't familiar with Thrift Score Thursday, Brynne from The Gathered Home, Trisha from Black and White Obsession, Corinna from For My Love Of and Cassie from Primitive and Proper share thrifty finds each week.
Anyone can participate in Thrift Score Thursday. On Instagram or Twitter, tag your finds with #thriftscorethursday. I love to search #thriftscorethursday on Instagram to see what has been shared. I'm sppaula on Instagram if you'd like to look for me. 🙂
My Features
I love the way @aninspirednest displayed the vintage picnic basket and shoe stretchers that she scored over the weekend.
A cute restaurantware mug was a find from @weekend_vintage.
@slightlycoastal scored a pair for beautiful barrel back linen chairs for her bedroom.
What did I find?
I was at the beach last week and had time to pop into a few thrift shops. It was fun to look but I knew that I couldn't buy anything unless it was small for there was no room in the car. This mid-century dresser caught my eye. What I liked most about it was the way the handles on the bottom three drawers were attached vertically instead of horizontally like I usually see. This was priced at $85 which I thought was high since it wasn't that well made.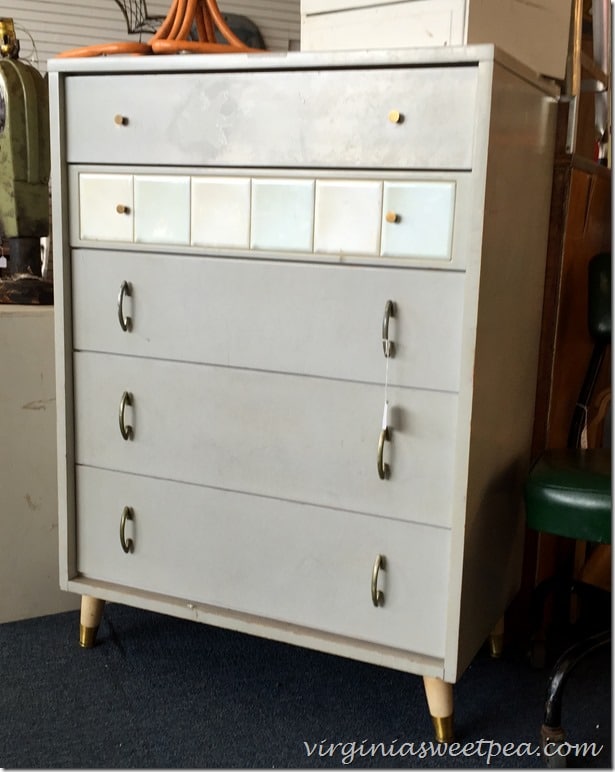 The same shop had a set of four tulip chairs that I thought were super cute. These were $58 each.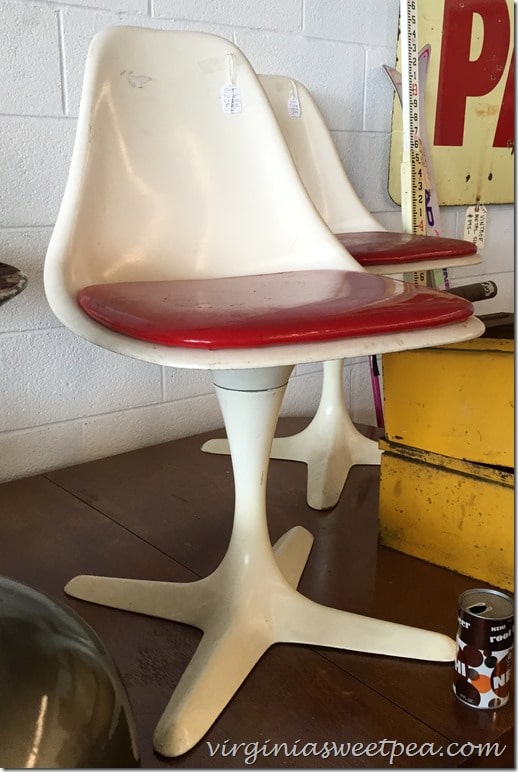 In the same shop, I snapped a picture of this sofa because it reminded me of the sofa my grandparents had when I was a kid. This one was in good shape but the fabric was really, really itchy. I was focused on the sofa when I took the picture but now that I'm back home, I see that the coffee table in front of it has a nice design.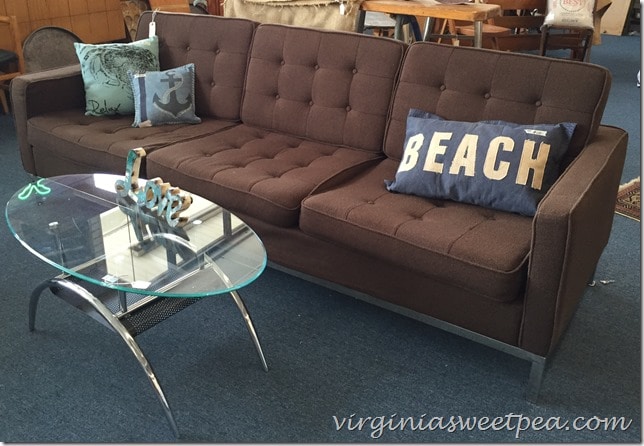 Before I left for the beach, I found a magazine holder that I had to have at a favorite local shop, Pastiche at Main.
Now go check out more thrifty finds and be sure to tag your own finds on instagram and twitter with #thriftscorethursday.
Click on each picture or the links below the pictures to check out what the Thrift Score Thursday gals found this week and to see their features.

Blog // Twitter // Instagram


Blog // Twitter // Instagram
Trisha isn't participating this week but the link will take you to all of her past Thrift Score Thursday posts to enjoy.