This post and photos may contain Amazon or other affiliate links. As an Amazon Associate I earn from qualifying purchases. If you purchase something through any link, I may receive a small commission at no extra charge to you. All opinions are my own.
Who like thrifting? Y'all know that I do! I've even got my husband hooked on visiting thrift shops.
I'm joining Brynne, Trisha, Cassie, and Corinna for a special edition of Thrift Score Thursday, one to celebrate Halloween. Be sure to click over to all four blogs to see what Halloween thrifty finds each is featuring.
It's not too late for you to join the fun. Tag your thrifty Halloween finds on Instagram or Twitter with #thriftscorethursday and you could be featured next Thursday.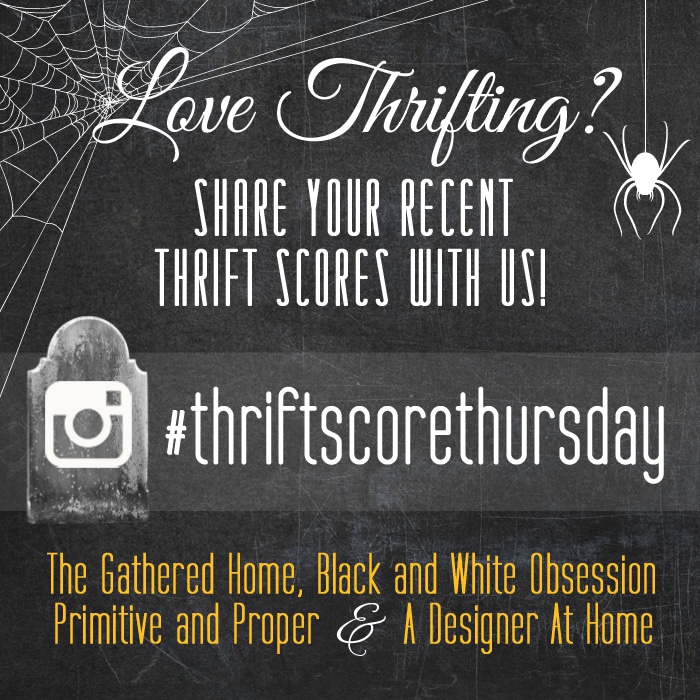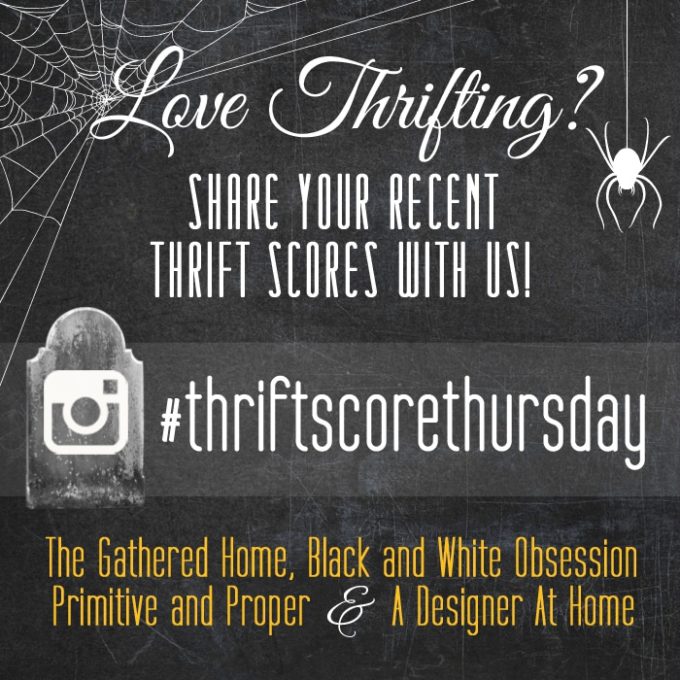 I'm supposed to be sharing pictures of Halloween decor or costumes that I saw while thrifting. I've been looking all month and I go thrifting a lot and I've not seen one thing that I wanted to take a picture of. So instead of sharing thrift shop Halloween pictures, I'm going to give you a blast from the past.
Have you seen this picture floating around on Facebook? If I saw any of these costumes while thrifting, I'd buy them in a heartbeat.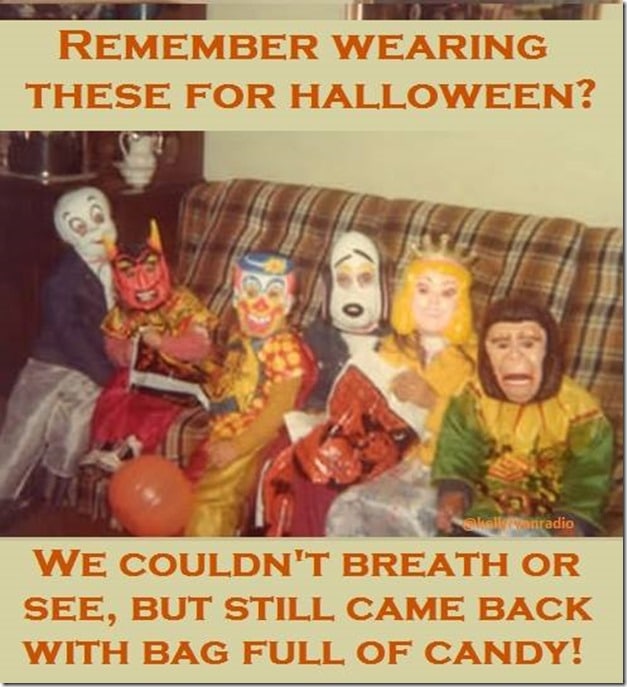 These are the exact costumes that I remember from the 1970's!
After seeing this picture, I thought it would be fun to dig out a few costumes that my mom saved.
The costumes that my mom saved were mostly my brother's and worn in early elementary school.
Just for fun I took the costumes to school and asked my smallest 6th grader to model them for me. I wish you could see this cutie without a mask. Your heart would just melt!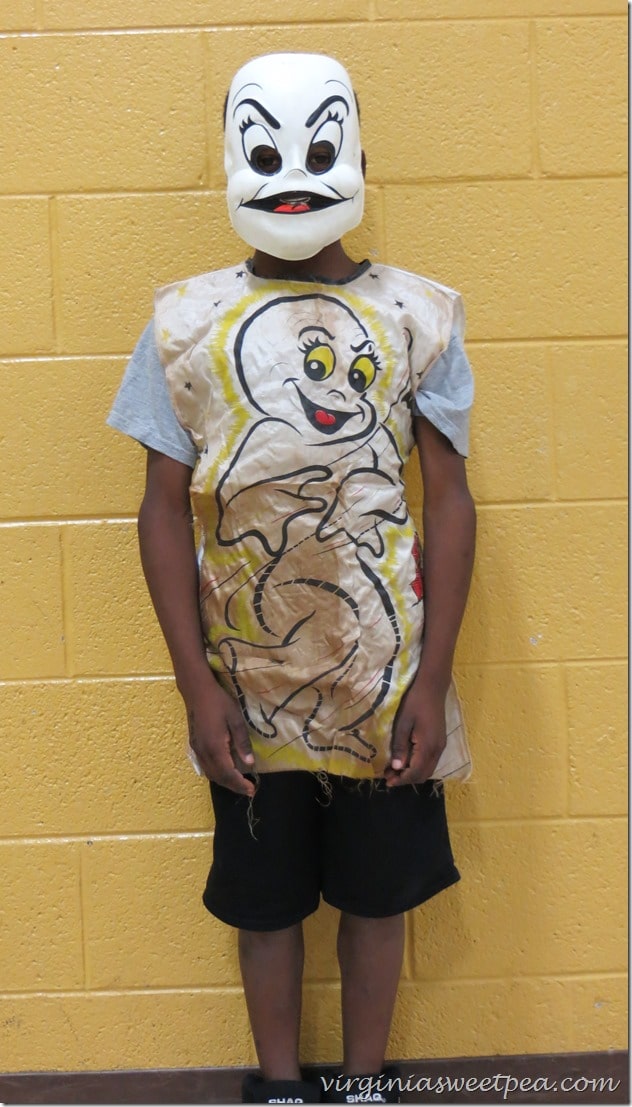 Look at the packaging for this costume. Aren't the graphics great?
The devil mask and skeleton costume were not worn together. My mom made my brother a devil costume the year he used the devil mask. I remember that he had a red and black fork to accompany his outfit. I'm not sure what happened to the skeleton mask and I don't remember what it looked like.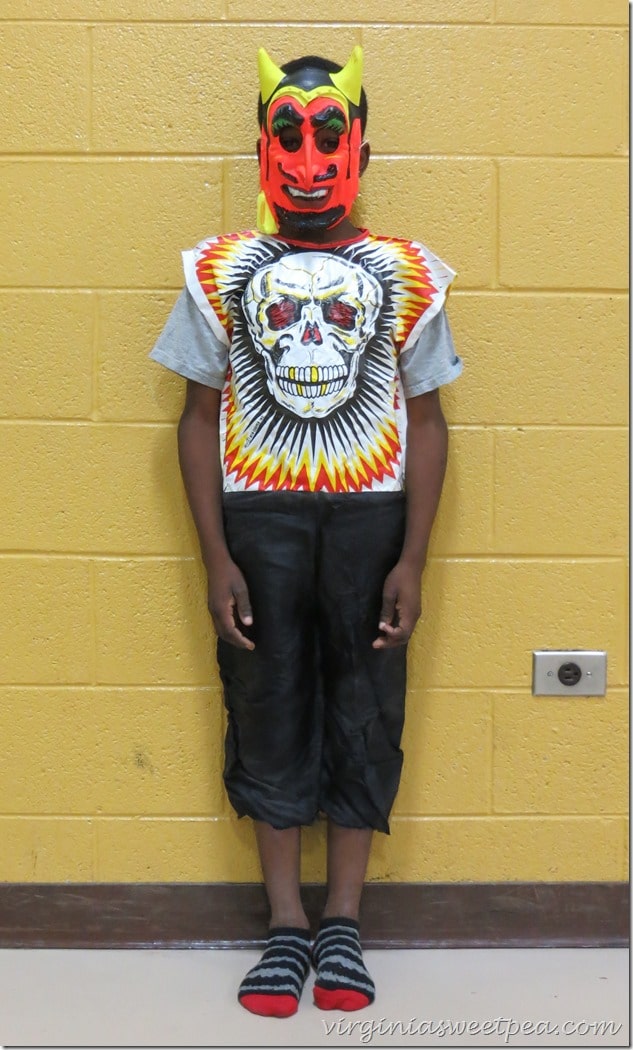 Just to show you how tiny this little fellow is, here I am with him.
The one sock up and one sock down look was not intentional. I wonder how many kids noticed?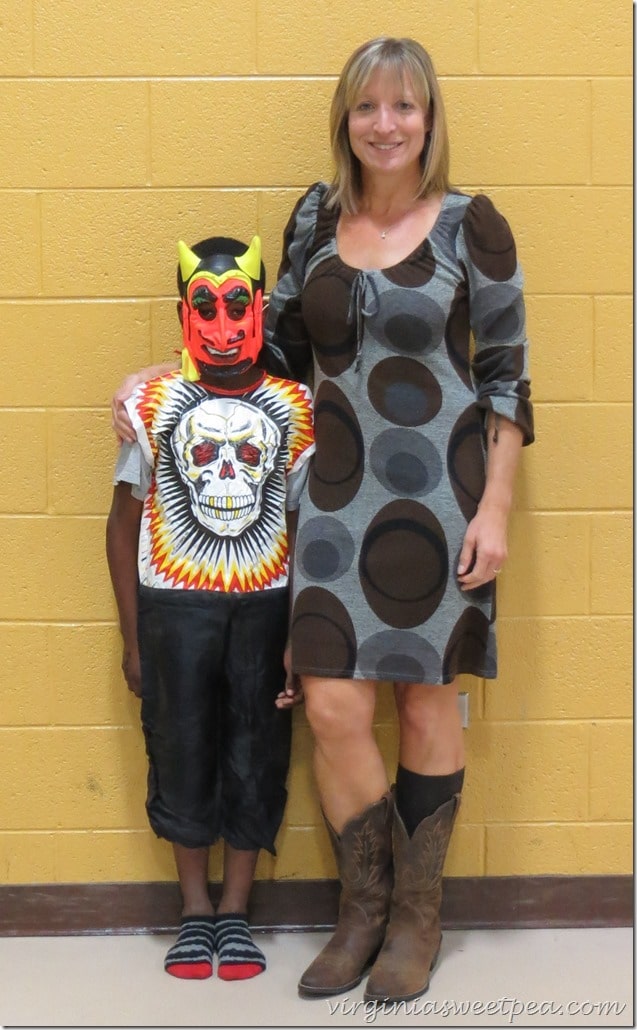 This is the original box for the skeleton costume.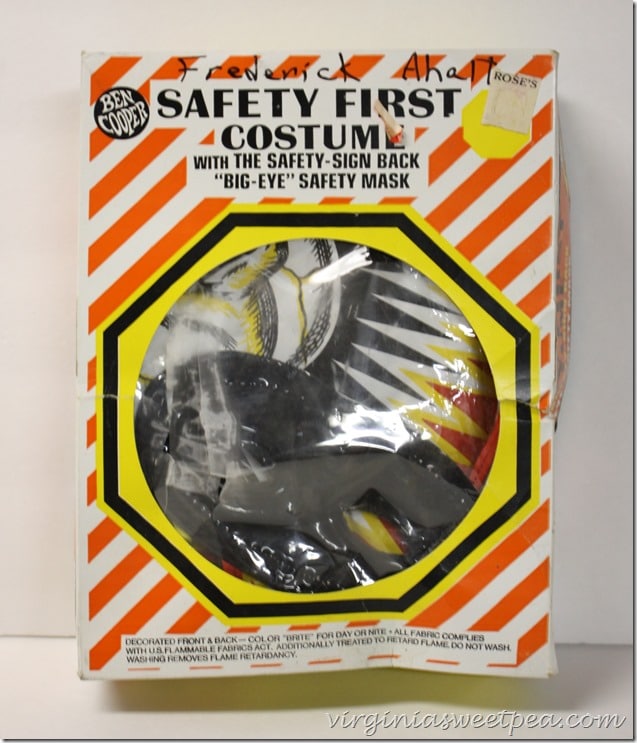 Did you notice Cinderella in the picture from Facebook? One of my sweet girls volunteered to put on my Cinderella cape and skirt.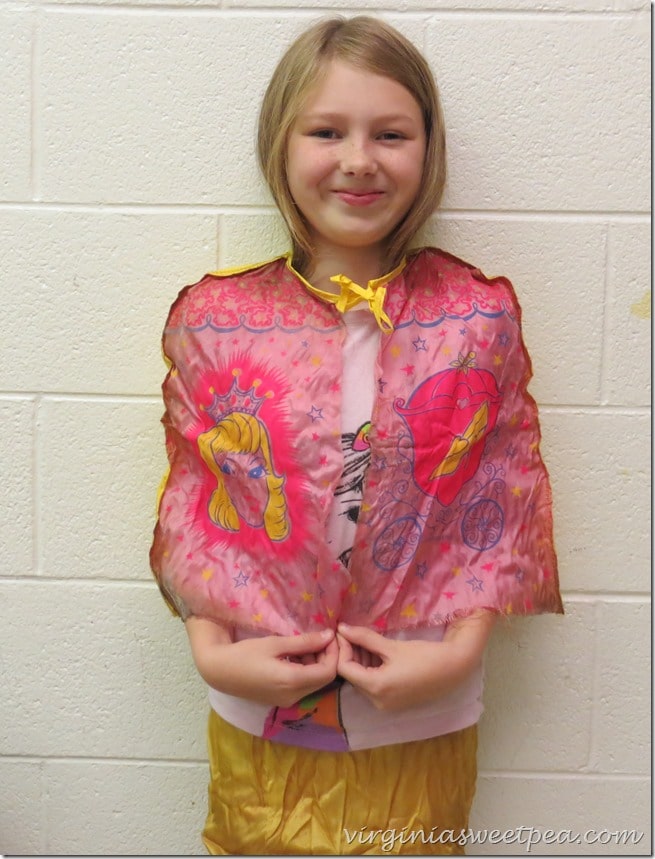 This is the Cinderella costume's box. I wish the Cinderella mask had survived!
My students had never seen anything like these costumes and were especially fascinated with the masks. They are kind of freaky looking now-a-days, aren't they?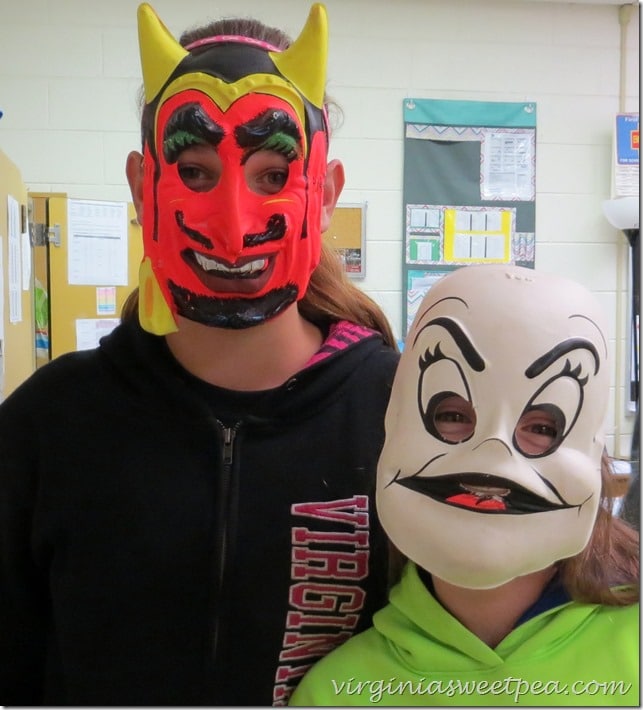 Don't forget to tag your thrifty finds with #thriftscorethursday on Instagram or Twitter. Next Thursday the hostesses will share more Halloween finds with you. Be sure to tag your own for a chance to be featured.
Now that you've enjoyed my Halloween blast from the past, go visit my friends to see what Halloween things they've discovered in their local thrift shops. I'm looking forward to seeing what they found since my shopping trips yielded nothing great for Halloween.
You can either click on each picture or click on the link below each picture to visit each blog.