Thrift Shop Shelf Makeover
Before school ended I found this shelf at a local thrift shop and thought it would be fun to give it a makeover. This ended up being an easy but time consuming project.
I started by sanding and cleaning the piece thoroughly. The holes on the front were filled with wood filler and then sanded smooth.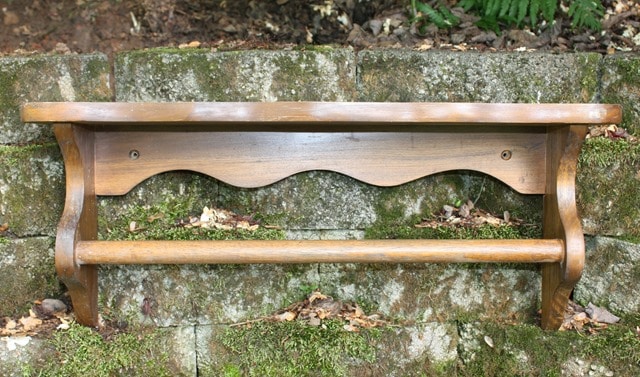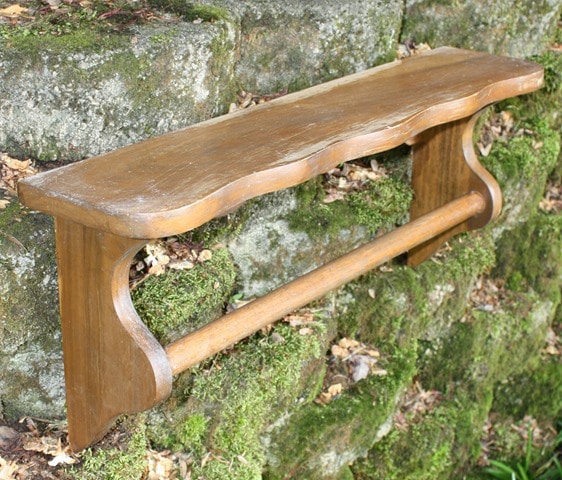 I knew that I wanted to paint this with a light paint color and worried about the brown stain bleeding through the light paint, so to prevent this, I coated the piece with polyurethane and let it dry before I started to paint. It was painted with Ivory Lace paint from The Plaster Paint Company followed by waxing with Lime Wax in White Chalk from Maison Blanche.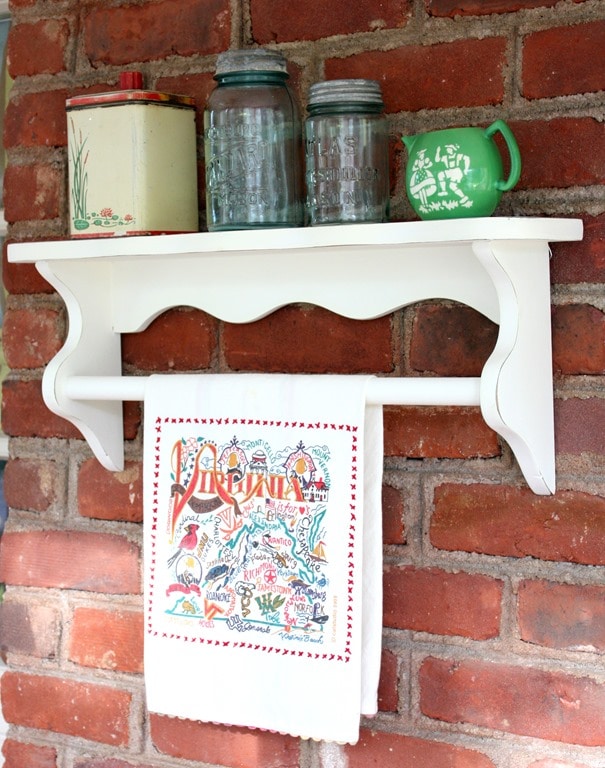 I pulled out some of my favorite vintage things to use with this shelf. The canister was one of my grandmother's wedding shower presents and the Czechoslovakian pitcher was also my grandmother's. Mama found the Lynchburg Standard Mason Jar and knew that it was a must have for me since that's where I live. I've never seen another like it.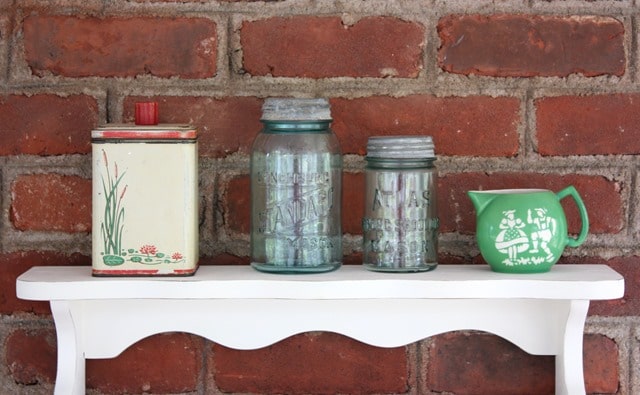 The edges of the shelf were distressed to give it a worn look.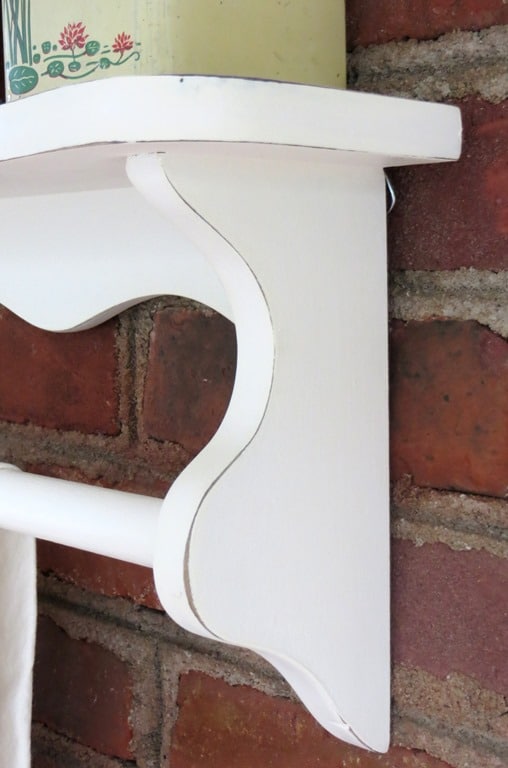 I've had the Cat Studio Virginia Tea Towel (Affiliate Link) for many years. It usually hangs from the stove in my kitchen. I switched up the display here with a Knowles Utility Ware pie plate that I purchased in an antiques shop in Vermont.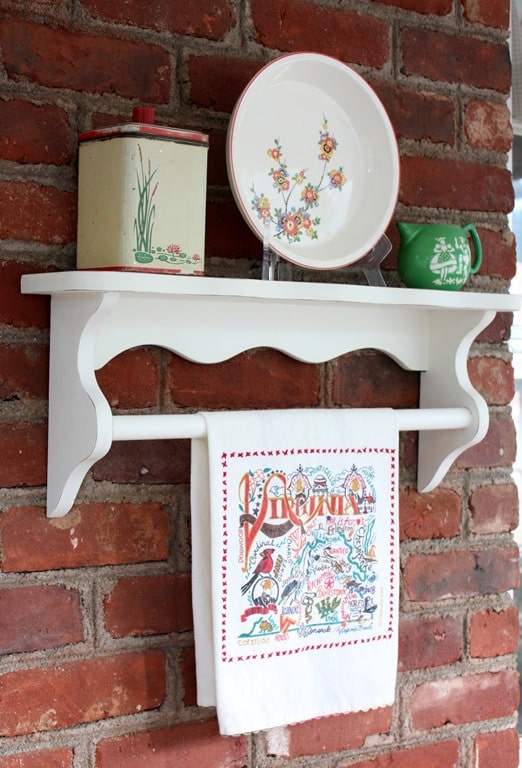 As much as I'd like to keep this, I have no place for it and it will be for sale on July 16 at Picket Fenches Vintage and Antique Pop Up Sale at Millstone Mercantile in Madison Heights. If you are local, we'll be open from 8 am until 3 pm.
I'd love it if you'd pin this project so that others can discover it.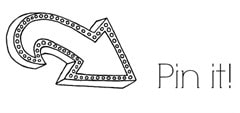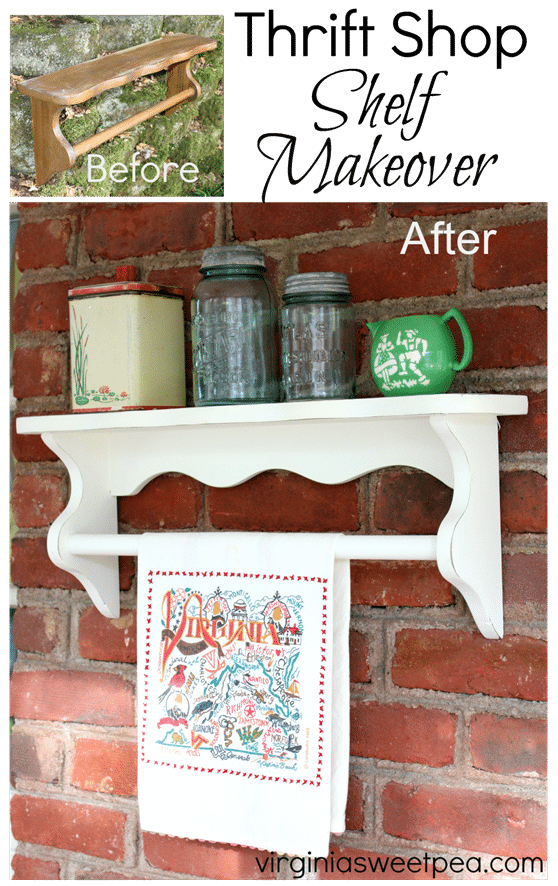 Here are a few more thrift shop makeovers that you may enjoy reading about.