Traditional Fall Mantel with Vintage Charm
September brings fall with its cooler temperatures, crystal clear skies, and beautiful colors. When I decorate for fall, I start with my mantel. This year, I created a Traditional Fall Mantel with Vintage Charm.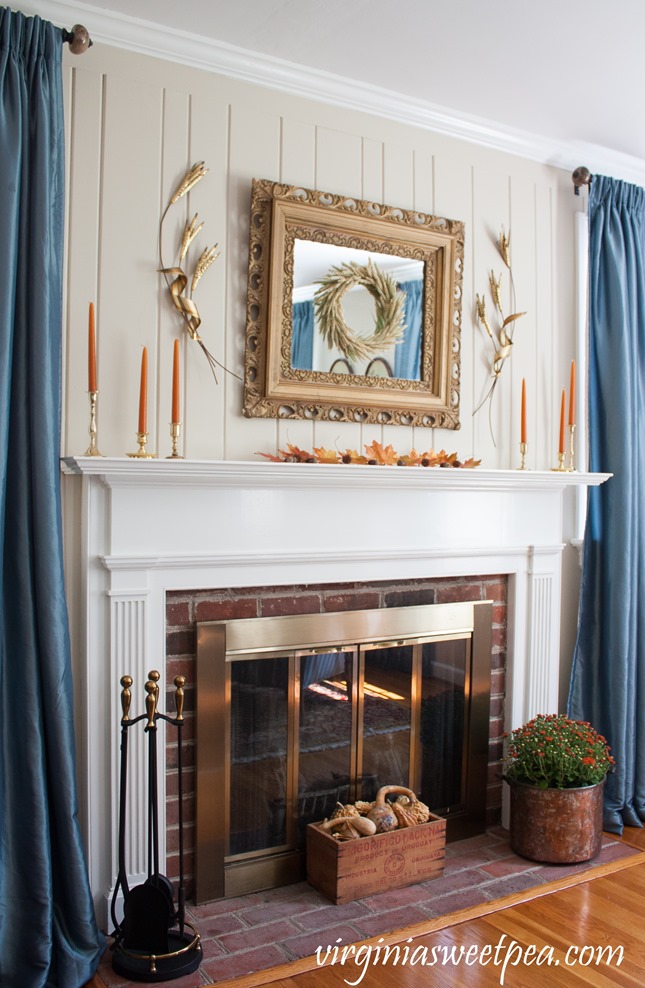 Fall Ideas Tour
I'm thrilled to share my mantel as part of a Fall Ideas Tour. Be sure to check out the other mantels shared today, you'll find links at the end of this post, and come back Tuesday for Fall Tablescapes, Wednesday for Fall DIY, Thursday for Fall Recipes, and Friday for Fall Porches. I'm really looking forward to the ideas that will be shared this week.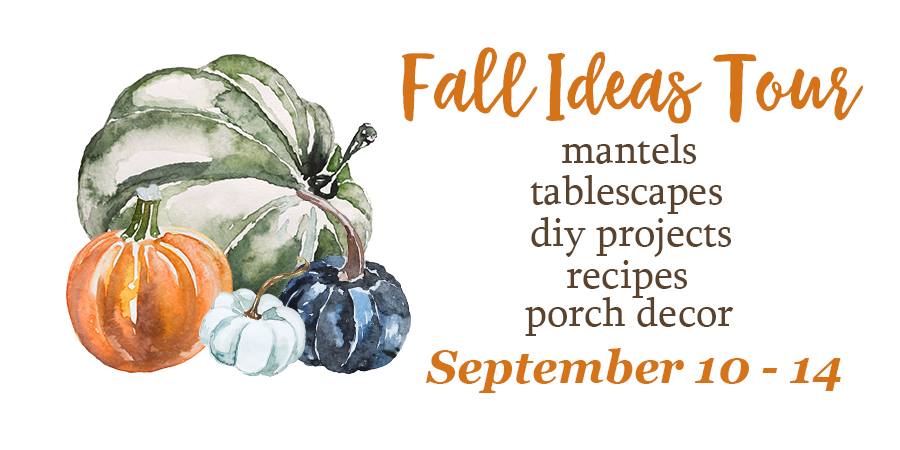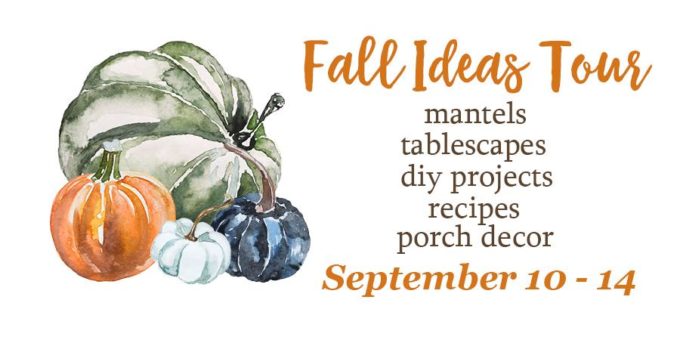 Traditional Fall Mantel with Vintage Charm
I like to decorate for fall with traditional fall colors. This year, I focused on gold, orange and brown.
Over our mantel hangs an antique mirror from the Shenandoah Valley. I added some seasonal interest to the mirror with a DIY wheat wreath. Golden wheat wall decor from the 1970's, passed along to me by my aunt, flanks the mirror. I know she's going to be happy to see that I'm enjoying her old decor. My mom gave me the vintage box in front of the fireplace and I filled it with dried gourds. The copper pot holds a fall mum.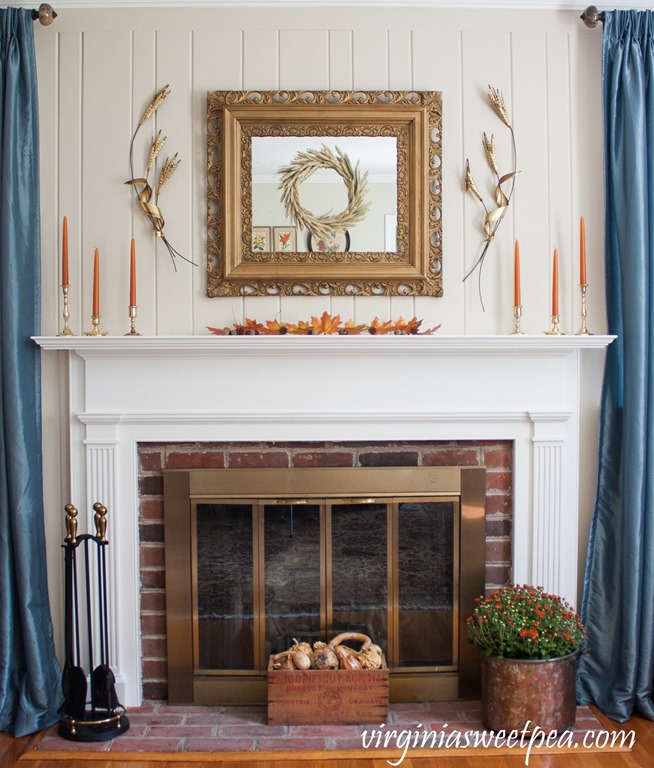 Preserved leaves brushed with gold are scattered along the mantel along with acorns and Sweet Gum balls. The acorns are faux, but I've picked up quite a few along with Sweet Gum balls on recent walks with my dog.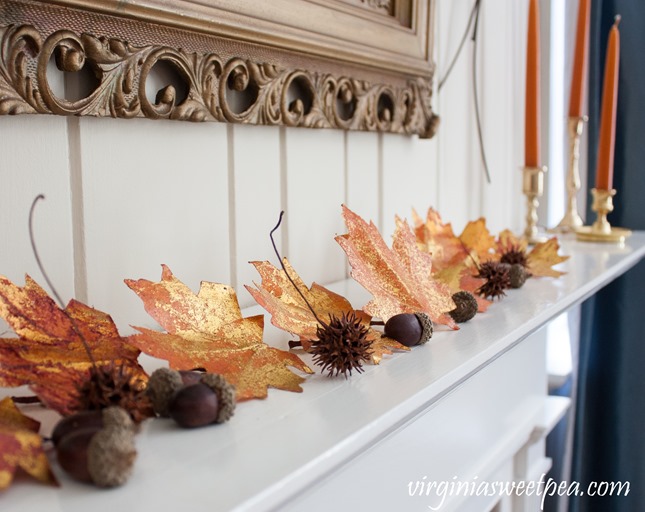 A group of brass candle holders with burnt orange candles are on each end of the mantel. I never lost my love of brass, even when it was out of fashion. One set of these candle holders was a wedding gift and the others I purchased at Kirklands when I first started teaching in 1991.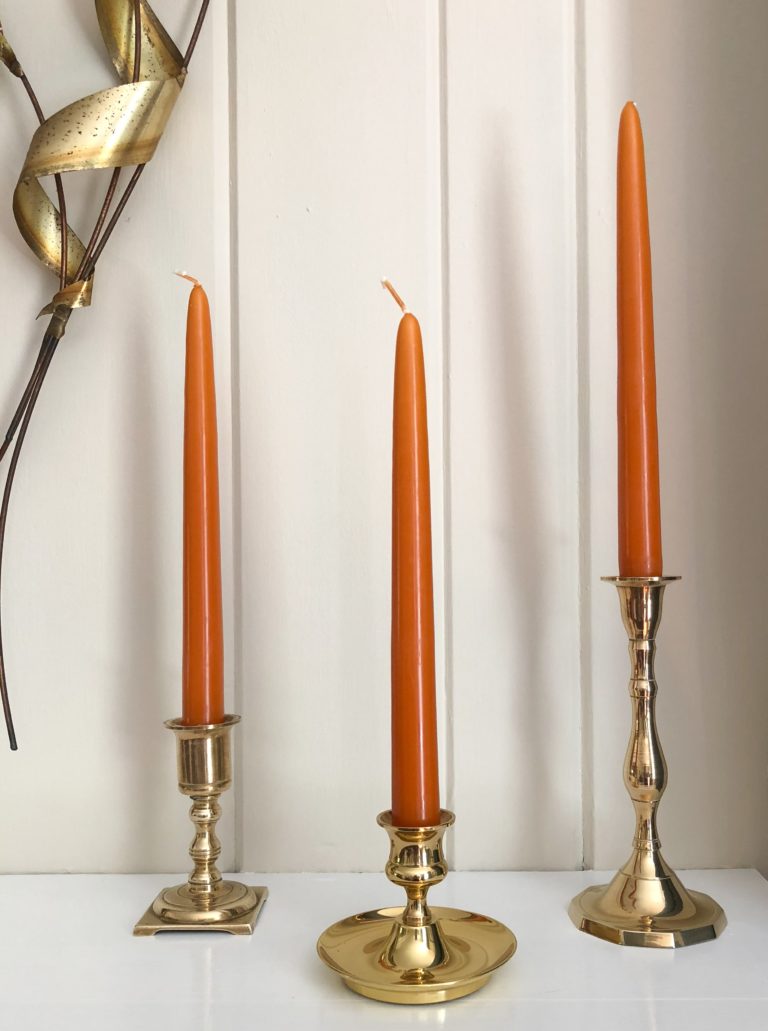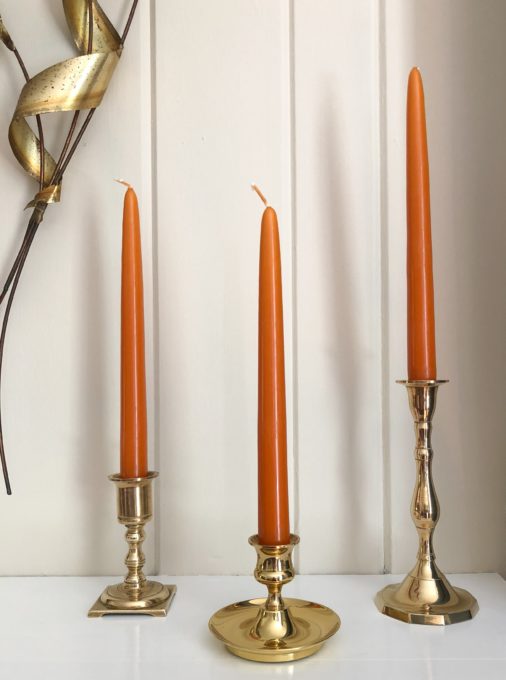 To the left of the fireplace is an antique music stand that I inherited from my great-great aunt. The morning light looks so pretty shining through the vintage brown glass bottles displayed there.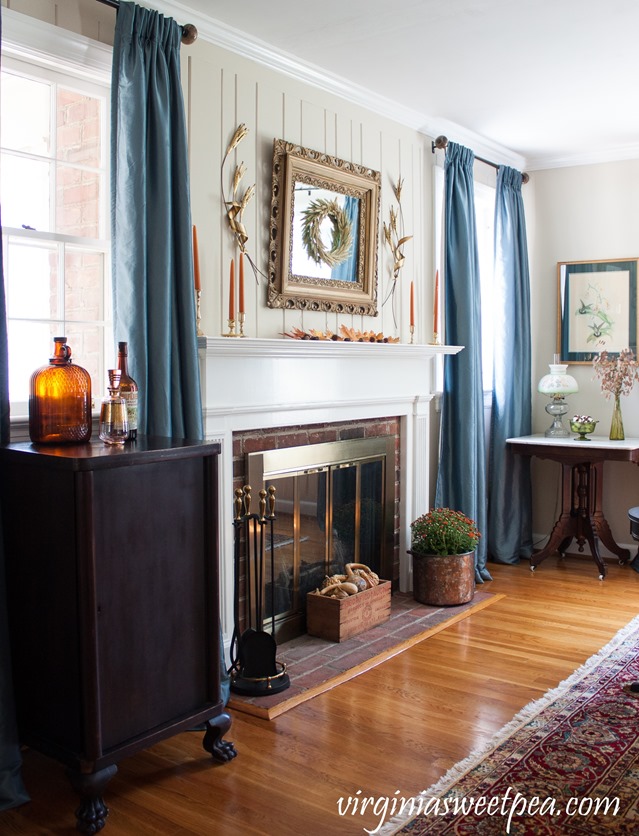 Our living room is in the front of our house and is where our dog spends the majority of his day. You can't see him here, but he's stretched out in front of the chest that's shown to the right of the picture. Be sure to come back later this week to see more of this room's mostly vintage fall decor.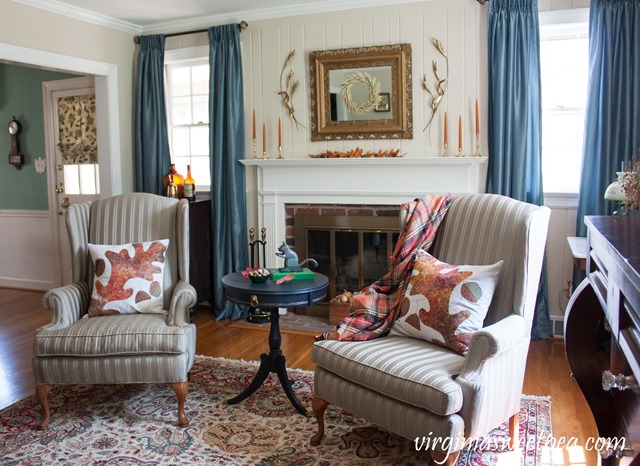 I love fall decor and am so glad that I'll be able to enjoy this room's decor for a few months.


Get Inspired for Fall
Now it's time to get some fall inspiration from my blogging friends! We are sharing ideas all week, so be sure to come back each day to visit the participating bloggers.
Fall Ideas Tour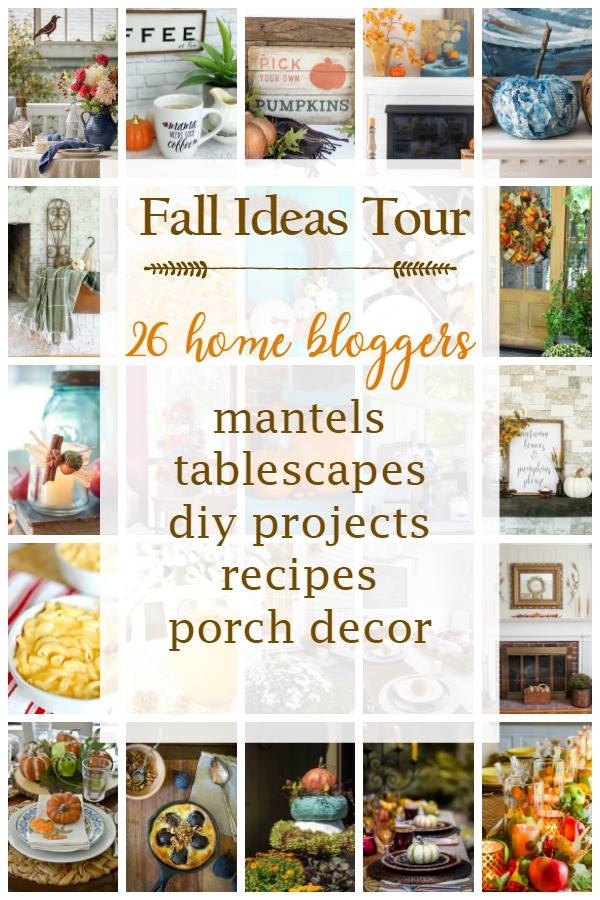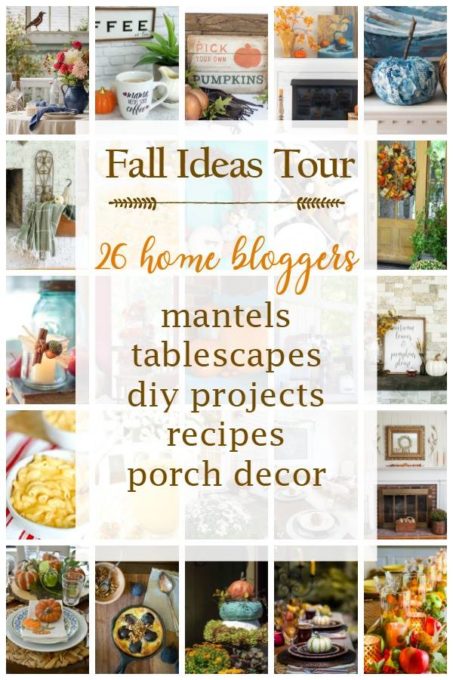 Monday – Fall Mantel Decor Ideas
Tuesday – Fall Tablescape Ideas
Wednesday – Fall DIY Projects
Thursday – Fall Recipes
Friday – Fall Porch Decor Ideas