Transform a Bulletin Board into a Chalkboard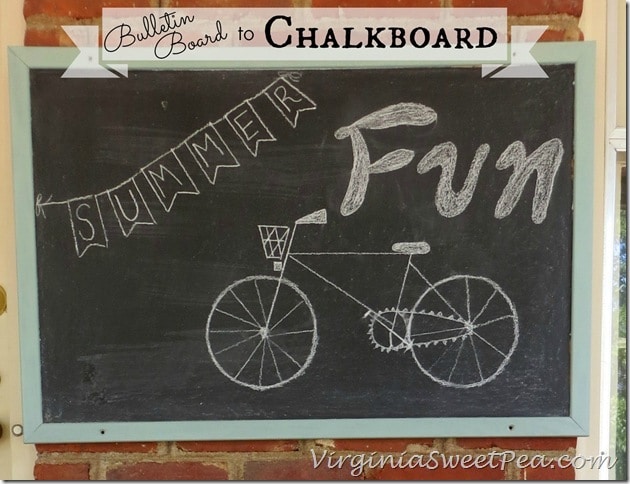 In April I had the best time saving treasures from a dumpster parked in front of an empty house on my friend's street. One of those treasures was a bulletin board. The owner of the home was a former teacher and I would imagine that this once hung in her classroom. Note that at one time it was attached to the wall by screws.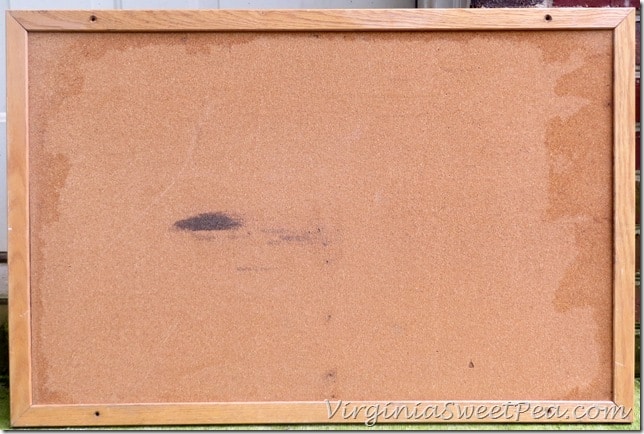 Since the cork part of the board was stained, I decided to transform the bulletin board into a chalkboard. I started by painting the edges Duck Egg Blue with Annie Sloan paint. I waxed and buffed the edges after applying two coats of paint. I taped off the blue paint and applied three coats of chalkboard paint over the cork.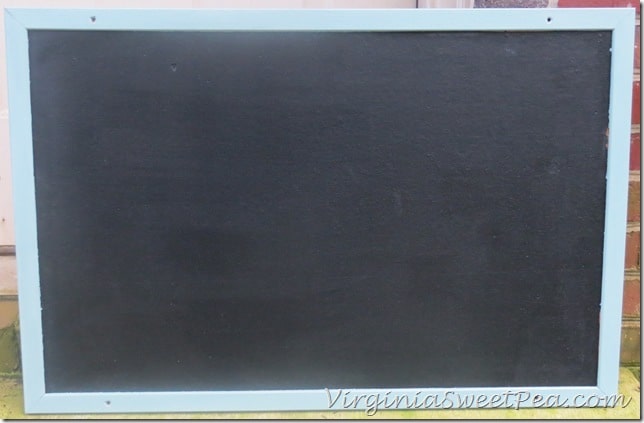 A chalkboard must be seasoned or any writing will be etched into the paint and won't be easily erased. To season the board, rub chalk all over the surface and then wipe the chalk off with a clean rag.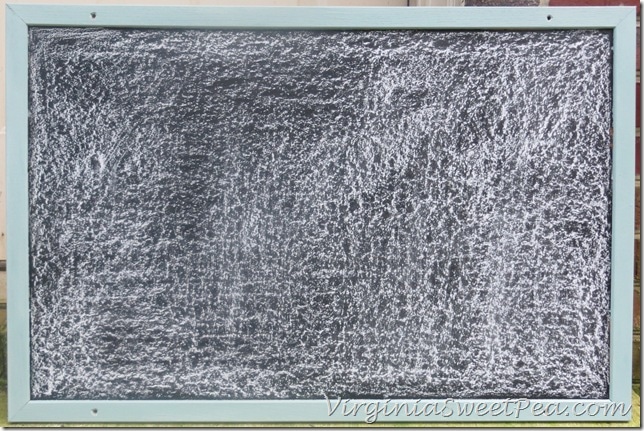 After this picture was taken, I wiped it a bit more to remove more of the chalk dust.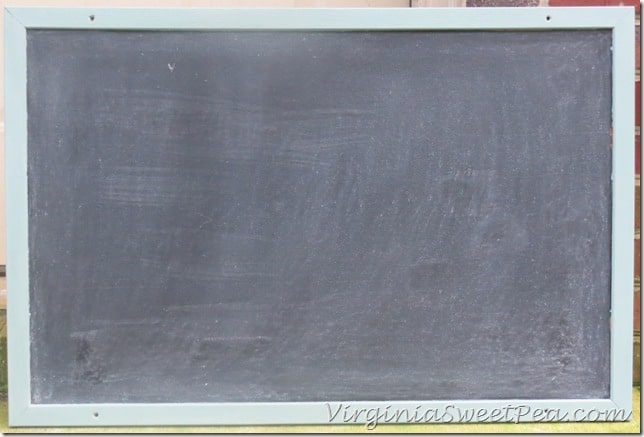 My resident artist husband was at work, so I did my best to make a fun summer scene for my board.
The wall on my porch is just a tad too small for the bulletin board but I couldn't resist hanging it here anyway. It actually could be quite functional in this spot!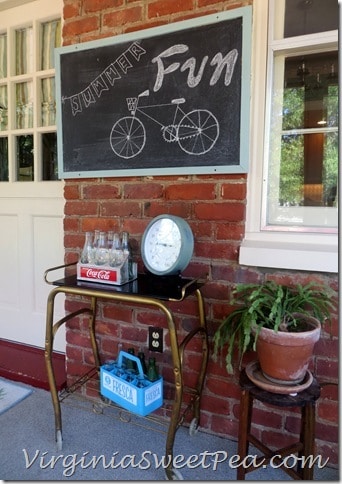 Both the Coke and Fresca bottle holders were my grandmother's, used to transport extra flowers to and from church and garden club competitions for refreshing arrangements. I found the thermometer in a dumpster at the beach!
This bulletin board turned chalkboard may end up in my classroom. It would be a great place to post objectives, reminders, or a fun message.
Sharing With:
Stone Gable, Tutorials and Tips Home Stories A2Z, Project Inspired at Setting for Four, The Scoop at Confessions of a Plate Addict, Home{work} Wednesday at The Everyday Home, Inspiration Exchange at Yellow Brick Road