Vintage Cowboy and Indian Mantel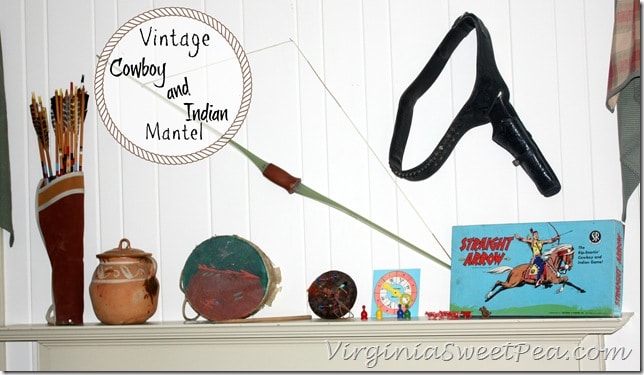 I will freely admit that I enjoyed my 4th of July mantel through both June and July. After two month's enjoyment, it was time for a change. I usually like to do a beach themed mantel in the summer but this year wanted to do something different. I spotted a vintage Straight Arrow game from the 1950's that belonged to my dad in my attic and it inspired the creation of a vintage Cowboy and Indian themed mantel.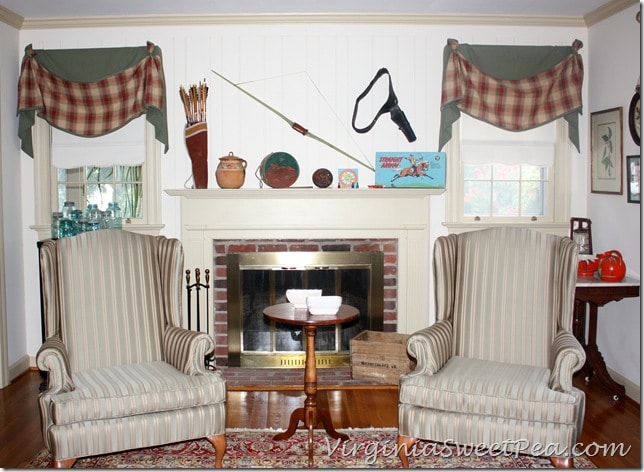 My dad must not have often played this game as it is in mint condition. Don't you love the graphics?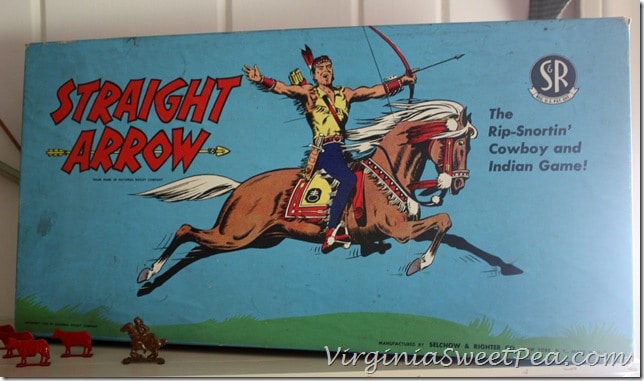 The game pieces and spinner are also as cute as can be.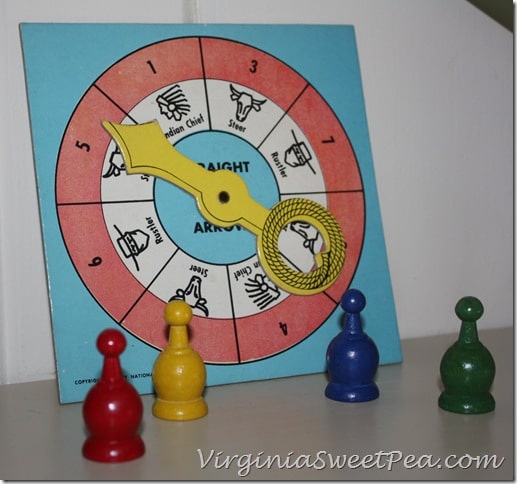 After I found the game in the attic, it didn't take long to find a few more Cowboy and Indian things.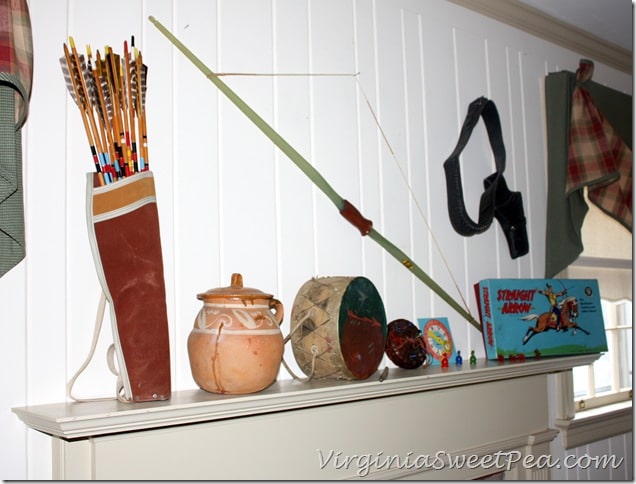 My dad's quiver and bow are in excellent shape.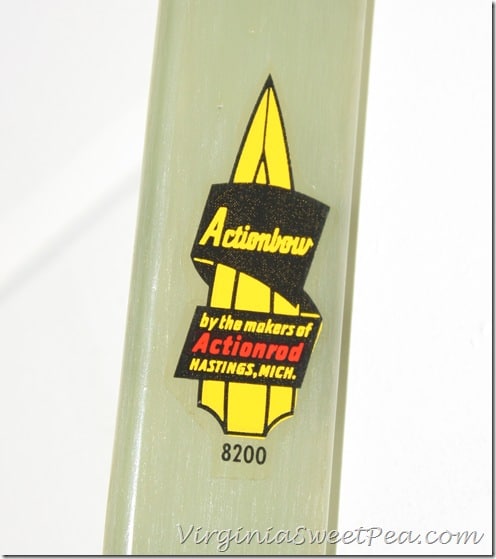 An old pot, my dad's childhood drum, and an Indian basket belonging to my grandmother were next added.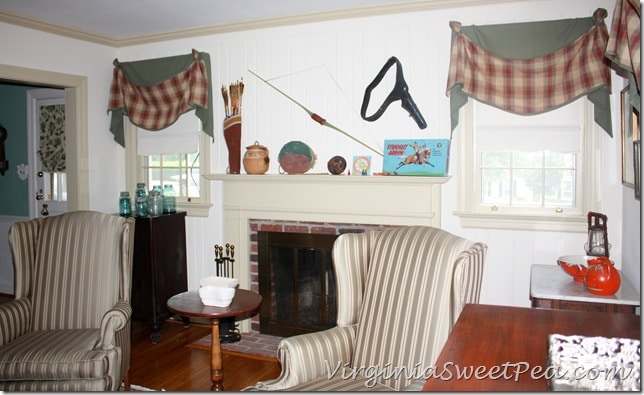 I don't know the origin of this pot but I do know that Mama inherited it from some family member.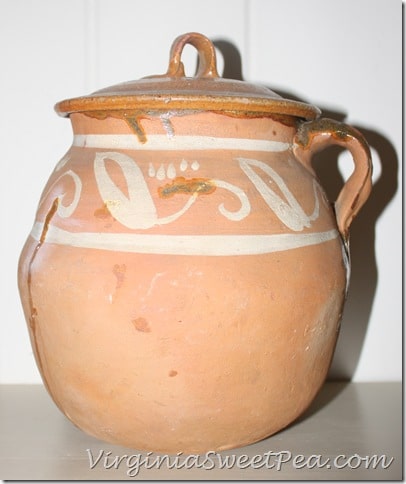 You can tell that my dad enjoyed playing with this drum.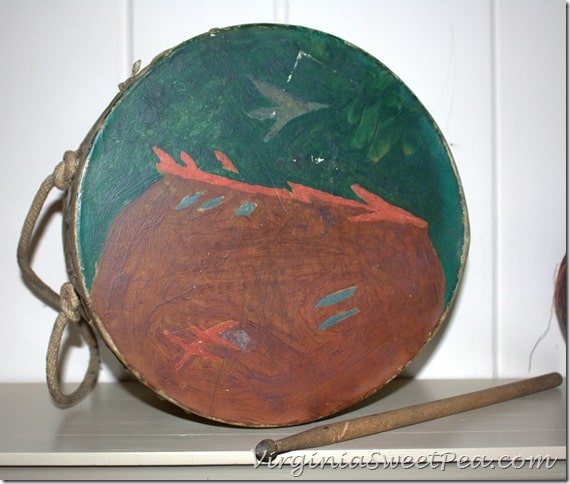 Granny received this basket as a gift at a birthday party in Norfolk in the 1920's.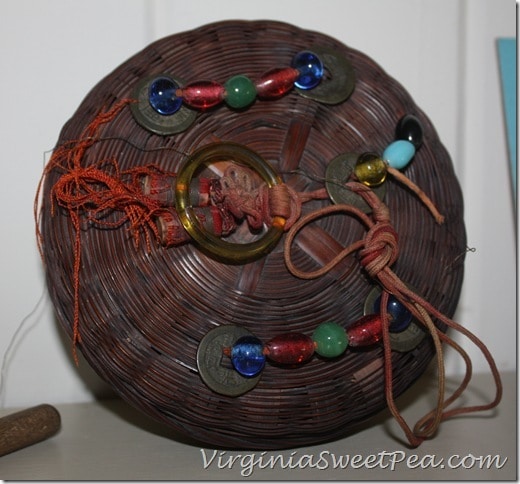 After hanging the bow on the wall, I needed something else to fill in the empty space. I found a tooled holster in Mr. SP's gun cabinet. This was a gift and he's never worn it to my knowledge.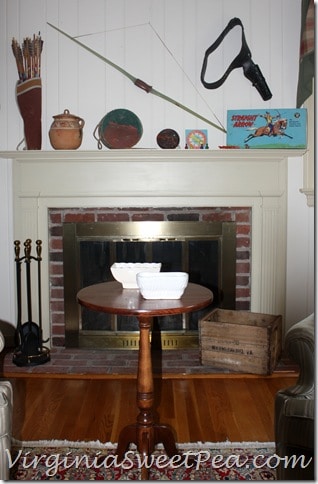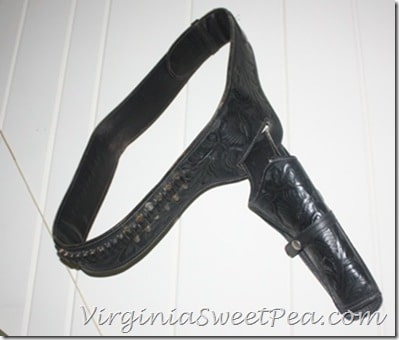 The music cabinet on the left side of the mantel displays some of my antique Ball and Mason jars. (All given to me by my grandmother or mother.)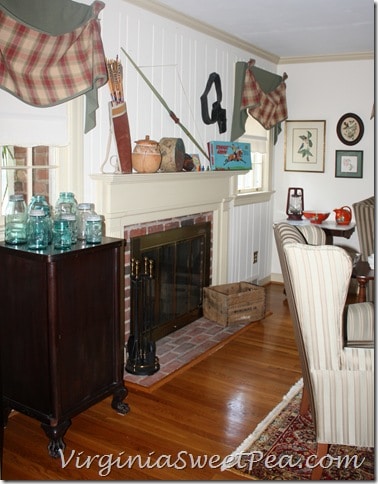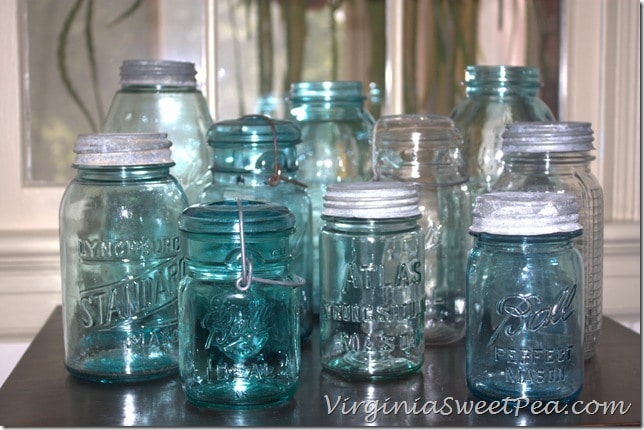 The table to the right of the mantel holds an old lantern that my grandfather used on the farm and two Ransburg pieces that I picked up at a local estate store.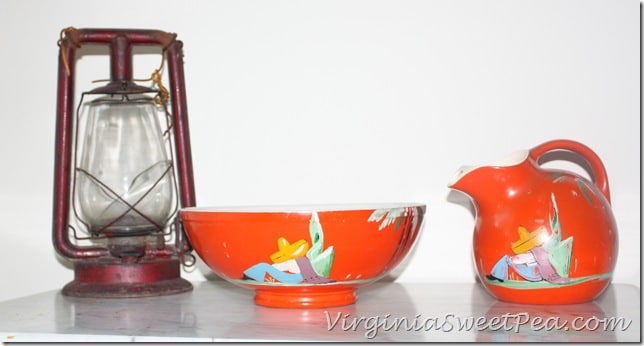 I love being able to use my vintage things in a display. It's nice to be able to enjoy them and having them in one spot is a conversation starter when guests come over.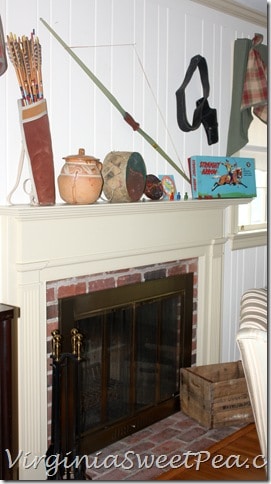 I know my grandmother would be as pleased as punch if she could see that I'm displaying the toys that she so carefully saved.
Sharing With:
Amaze Me Monday at Dwellings – The Heart of the Home, Be Inspired at Common Ground