Trash to Treasure Picnic Basket
A found in the trash picnic basket gets restored, making it ready to use for years to come.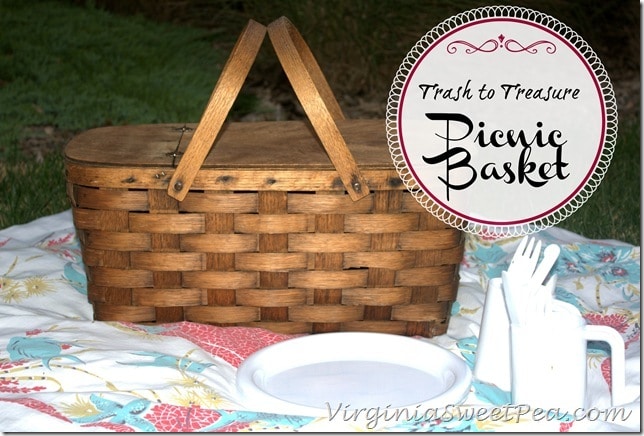 The Story of the Picnic Basket
I had just pulled into the driveway after a long day at school when I received a text from a good friend letting me know that her neighbor had just placed a pile of junk by the curb.
My friend spotted a wooden tennis racket in the pile and knew that I'd want it for my growing collection.
It was about to rain, so even though I was tired, I headed to the trash pile to save some treasures before they got wet.
There wasn't much there of great interest but I did find a wooden tennis racket, two wooden bats, and a moldy woven picnic basket covered in grime and mold. The picnic basket was gross but sturdy, so home with me it came.
Let's look at one more pretty after picture before I show you the before. The wooden top on this basket is really pretty and so is the wood that makes up the woven parts.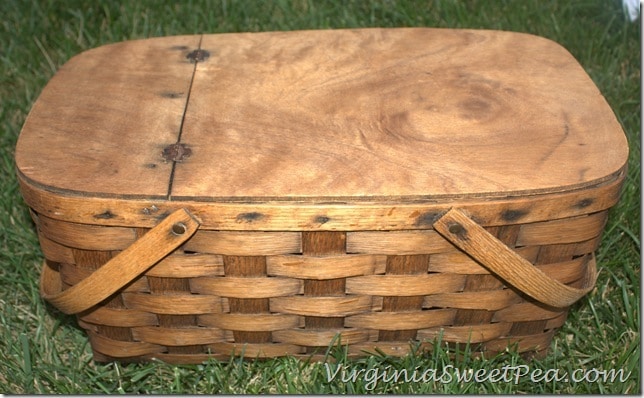 The Basket Before the Makeover
This basket was disgustingly dirty when I brought it home.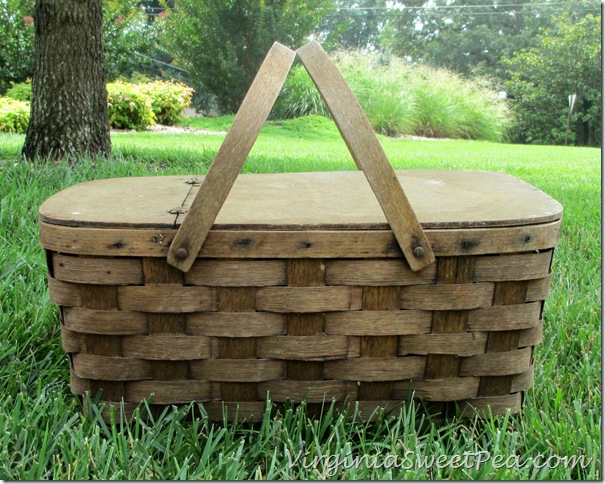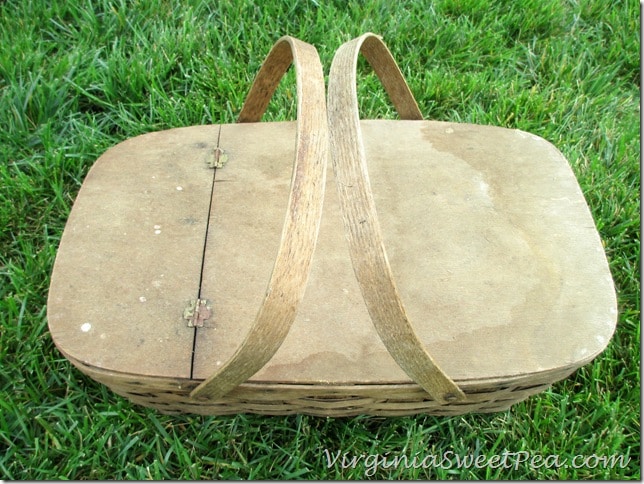 Note that the inside had quite a bit of mold/mildew growing on it.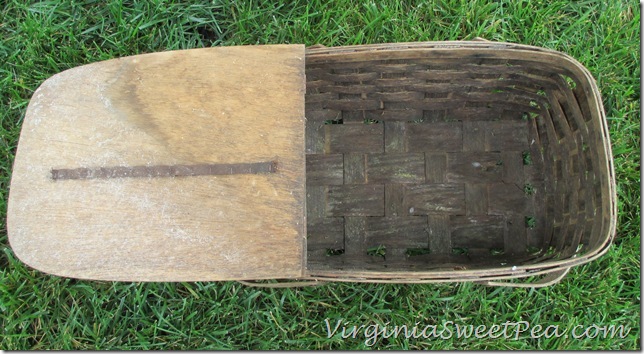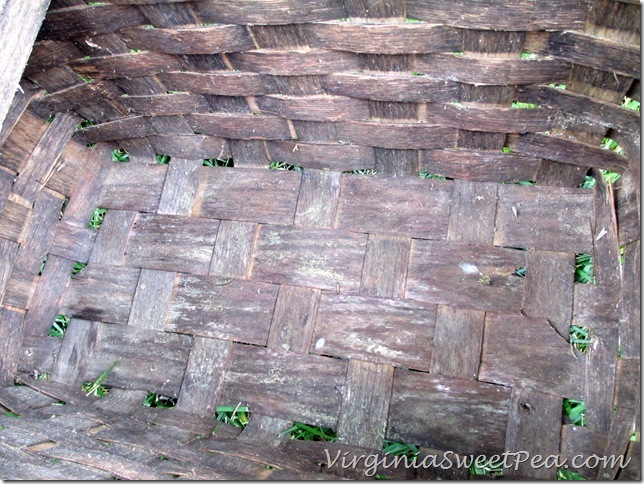 Cleaning the Basket
I started the rejuvenation of this picnic basket by hosing off the dirt and scrubbing it with made-for-wood oil soap.
After cleaning the picnic basket, it already looked better.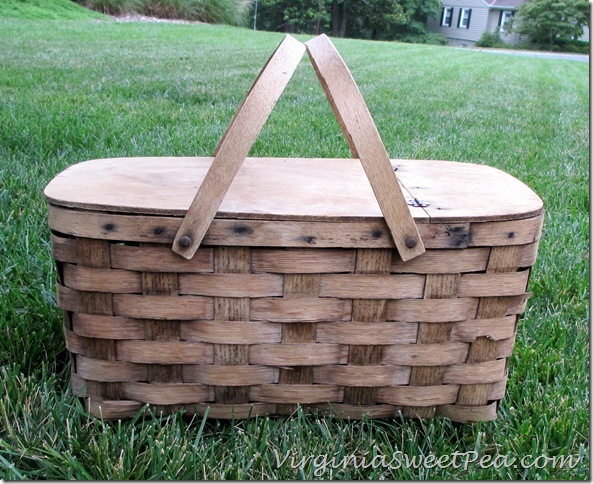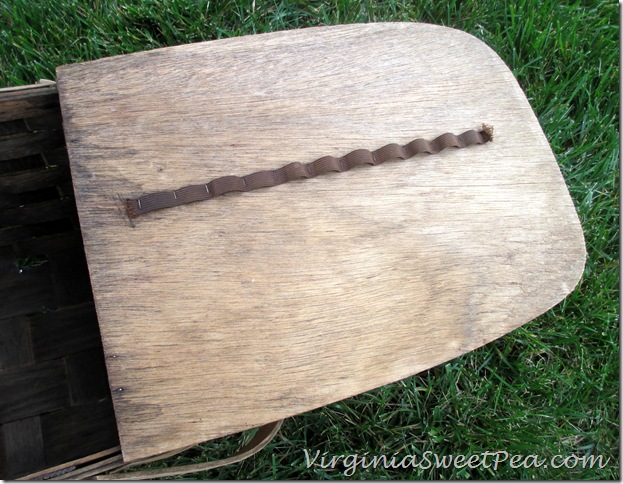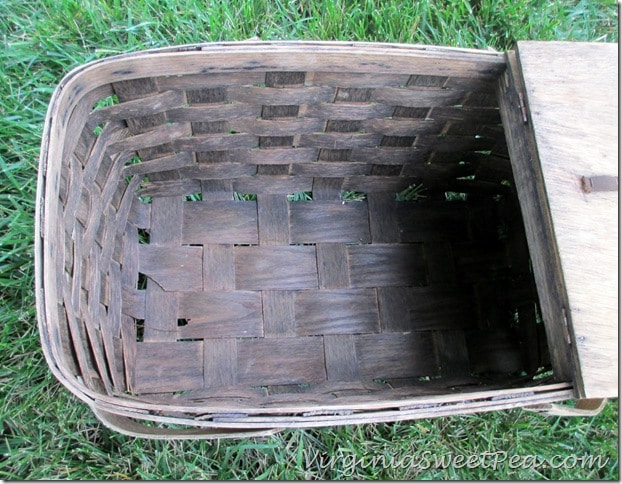 Restoring the Finish
I wanted to use a product on the wood that would bring it back to life and make it not so dry.
We've been DIYing for twenty years and have collected a lot of products in the process.
I'm not sure the project that Mr. SP originally used this Minwax Antique Oil Finish product on, but it worked great for restoring my picnic basket.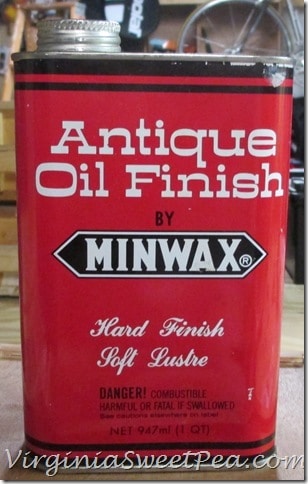 The Picnic Basket After the Makeover
Look at the difference!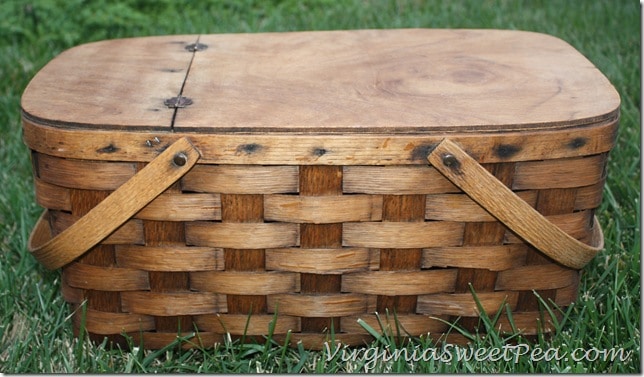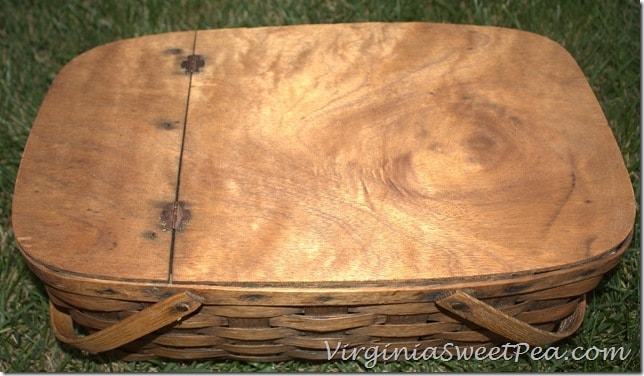 If I take this to the lake, it will be nice to hold serving utensils in place with the elastic band.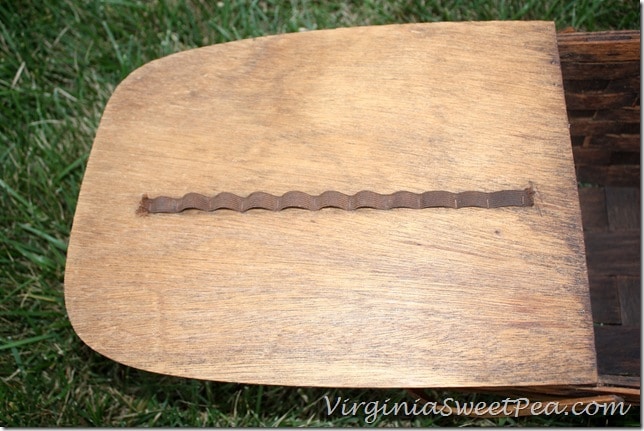 I hope to soon load this up with hotdog and hamburger buns for a picnic at the lake!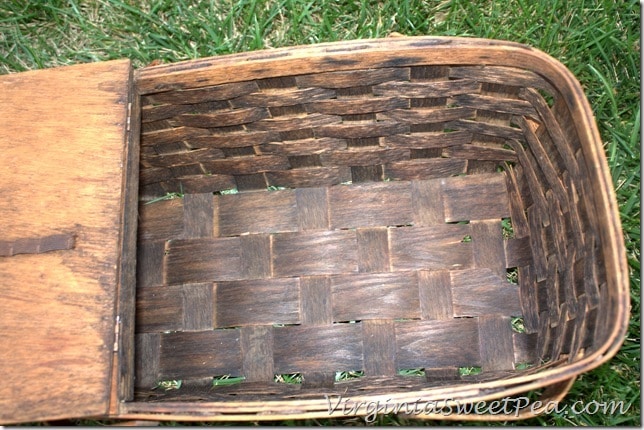 Thanks to Elsie for alerting me to the trash pile! I'm lucky to have friends that know I like to trash pick with hopes of finding treasures like this picnic basket.