Valentine Vignette and OBX Thrifting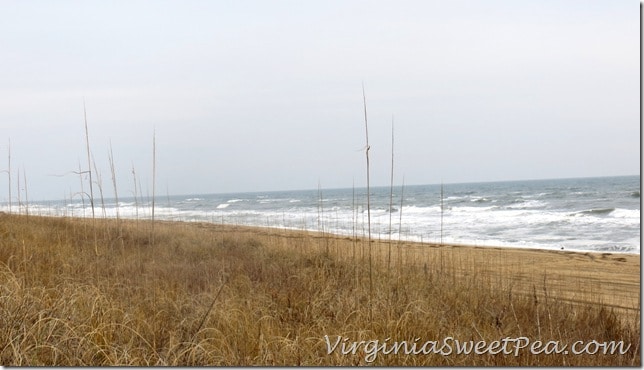 This weekend Mama and I took a quick trip to the Outer Banks to do some work. Luckily we had time to take a break on Saturday to do some thrifting! My score for the weekend was a Napco milk glass vase for just $.69. Filled with red Twizzlers, it makes a pretty display for a Valentine's vignette on a dresser in my living room.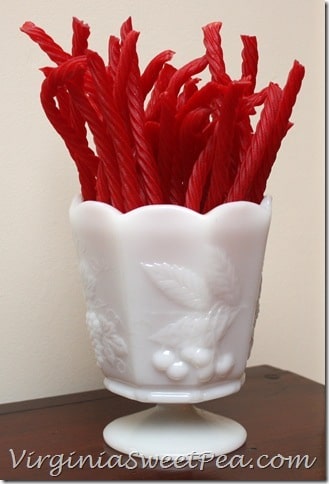 I originally had the Twizzers in a clear vase but like them displayed in the white one even more.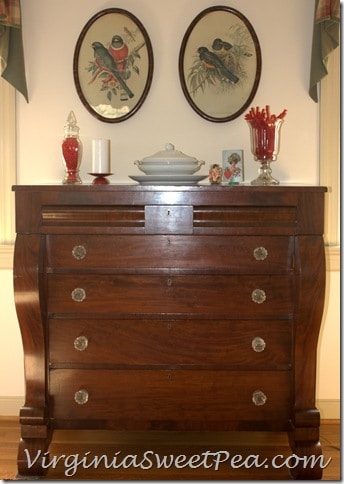 Two vintage Valentine's cards are displayed beside the white vase and Twizzlers.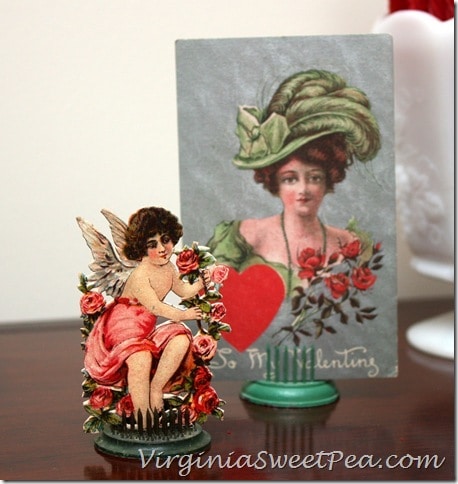 Are you curious to see some OBX thrifting treasures that I liked but didn't buy?
I liked this baking dish but have run out of room in my kitchen cabinets for things like this.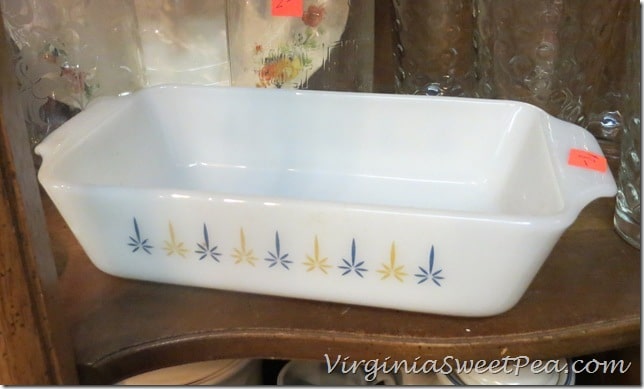 This tray would be a great piece for a blogger to make over.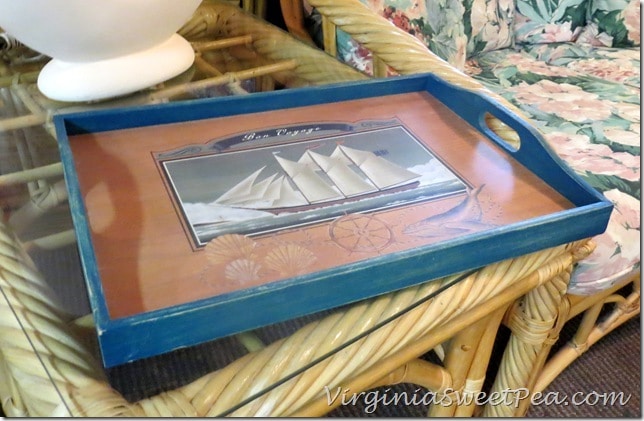 This partially completed cross stitch project was at the GCF. Neither Mama nor I would ever finish it, so we left it there for another treasure hunter to discover.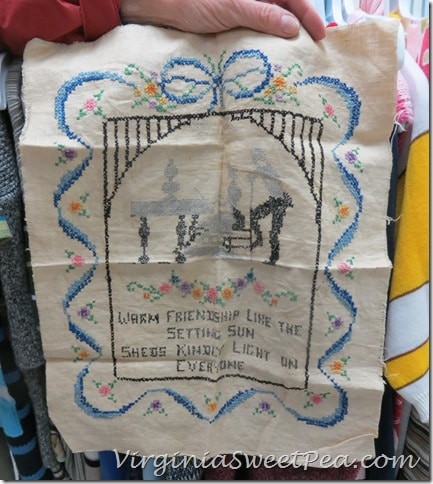 Vivi's Five and Dime is an OBX vintage shop that we love. I love cats, and my birth year is 1969, so I could hardly resist buying this vintage calendar. Did you know that 1969 calendar dates matche with 2014?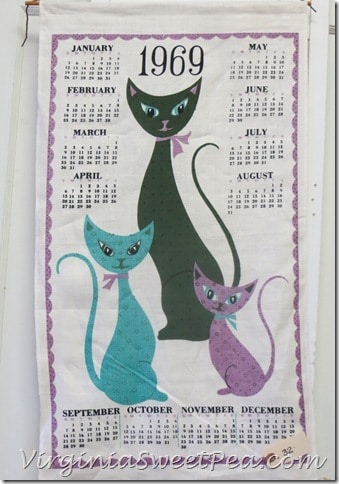 Mama loved this vintage light fixture but has no place to use it now that her house is restored.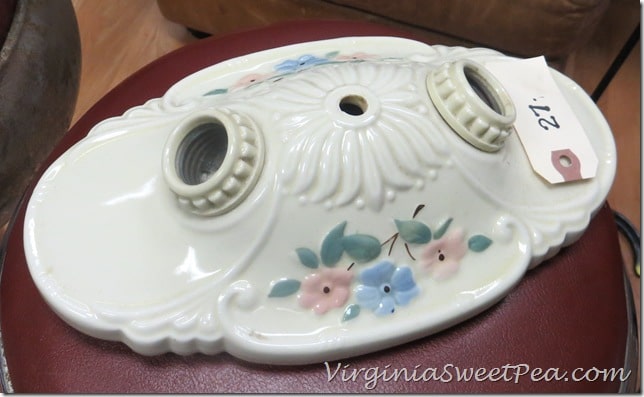 This late 1960's clock would look great in the right place.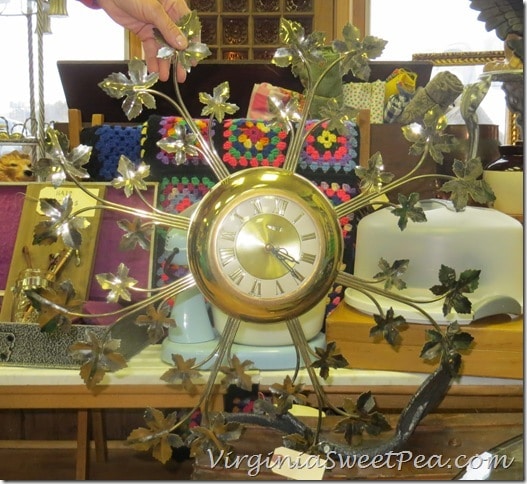 While we were out and about we also visited a few antique shops. I liked this old thermos. It was less than $10 and I kind of wish I'd bought it. I have a similar green one that I found last spring.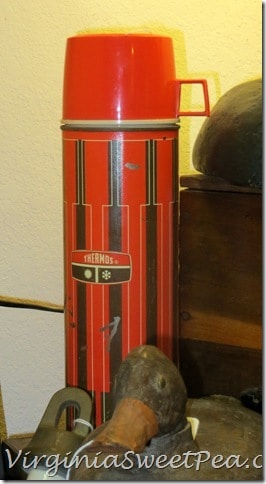 I have no use for a child's vintage record player but sure thought it was cute.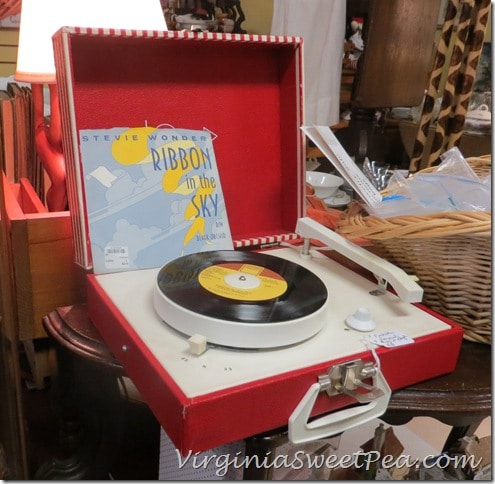 Mid Century is the rage now but I think that this lamp should have been left in that time period. Is this not ugly??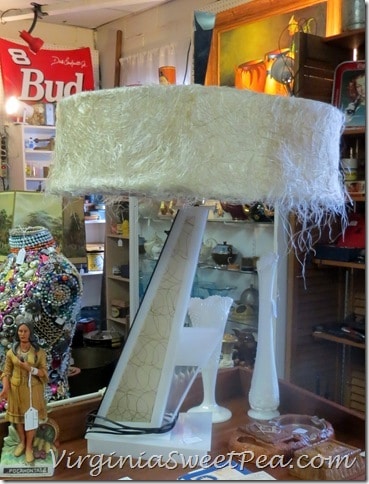 Would you have bought any of the treasures that I saw? I just may have to snag that thermos the next time that I am in the area.
I know that a lot of you have had your fill of snow but I'm hoping that my area might see some this week. I'd love to have a day at home after being out of town all weekend!
Have a great week!
Sharing With: Serenity Now