Vintage Inspired Christmas Porch Decor
Welcome to the Christmas season! Today I'm taking you on a tour of our Christmas porch.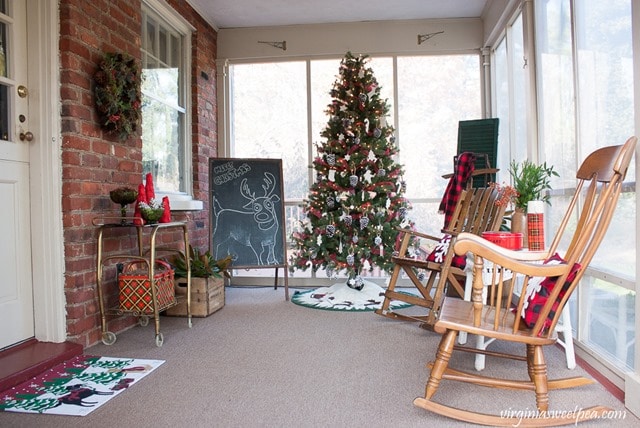 My porch is part of a two day porch tour hosted by my friend Amy of Atta Girl Says. Be sure to check out the porches shared by my friends today and come back tomorrow for day two of the tour.
Links to all of the participating blogs are at the end of this post.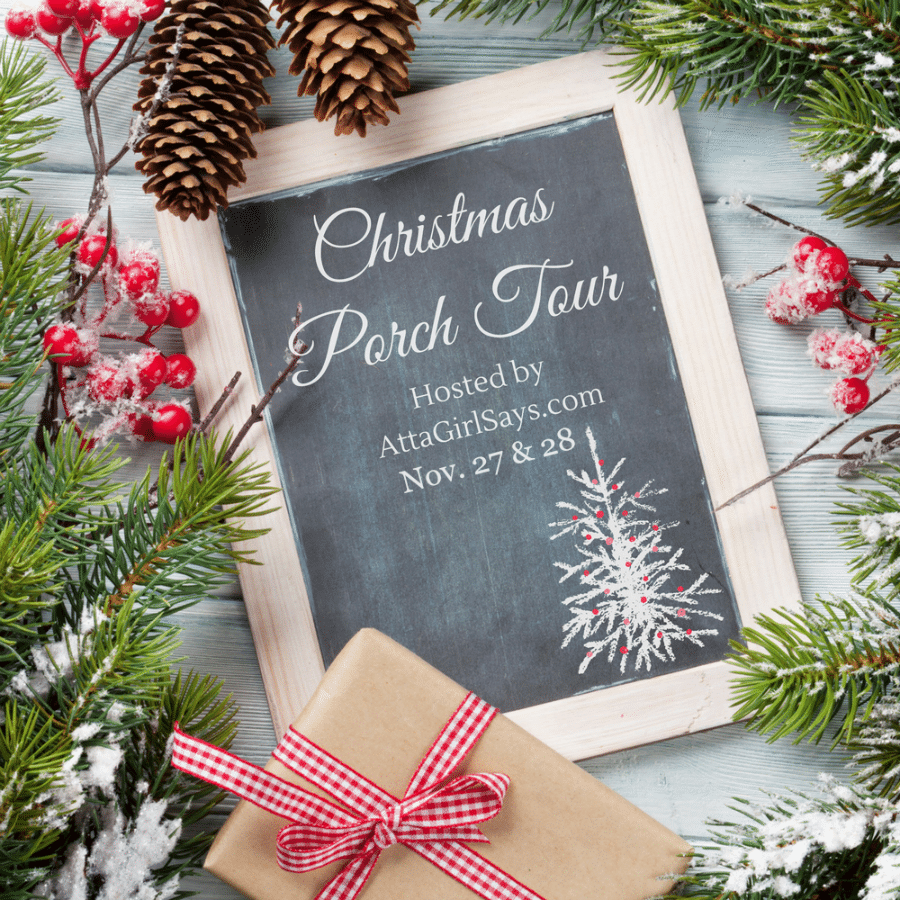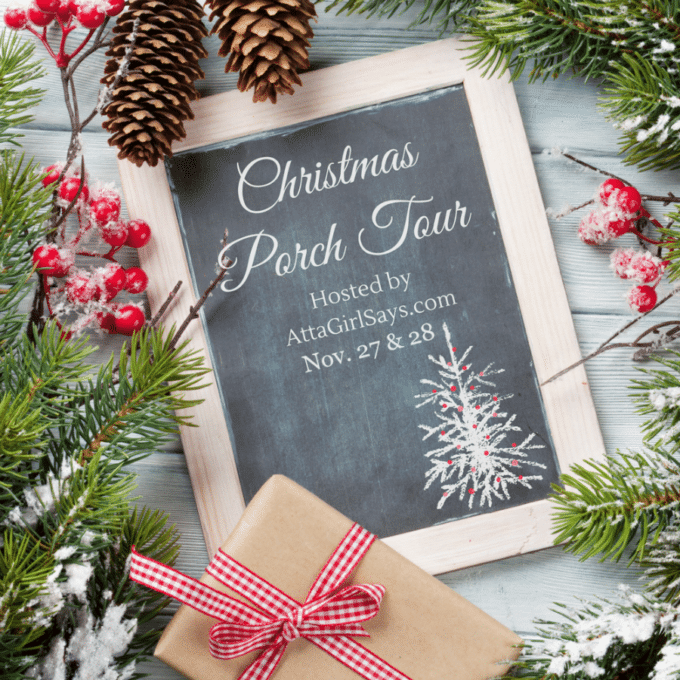 Welcome to my Christmas Porch!


Our porch is on the side of our home and we use it as our main entry. I like to decorate this space so that it is welcoming for guests and also festive for us to enjoy.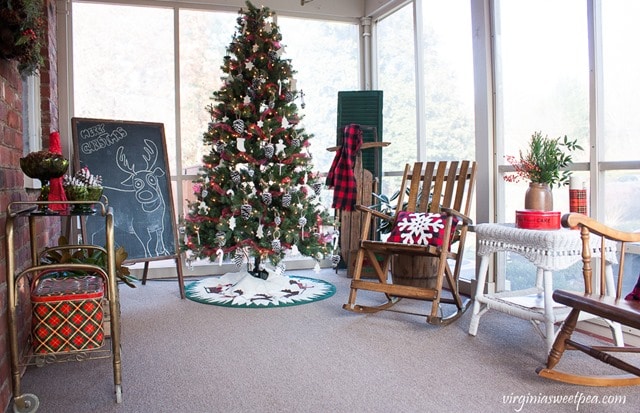 I used mostly vintage items for this year's porch decor. Our door is to the left of the rolling cart and wreath. As the seasons change, I enjoy switching out the wreath and also the decor on the cart.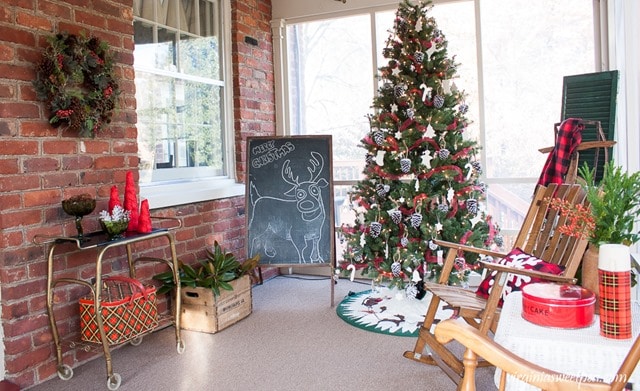 Pine cones that I sprayed with faux snow fill one green vintage bowl and the other holds rose shaped pine cones that I picked up on a walk with our dog, Sherman.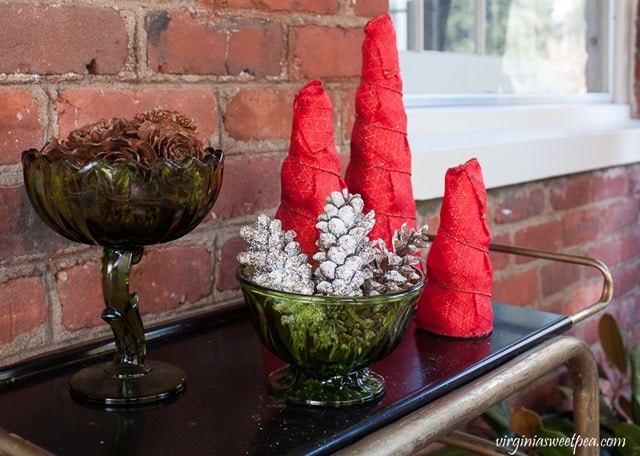 I pulled out my dad's childhood chalk board for this year's Christmas porch decor. He played with it as a child as did me and my brother. Mr. SP did the Christmas art.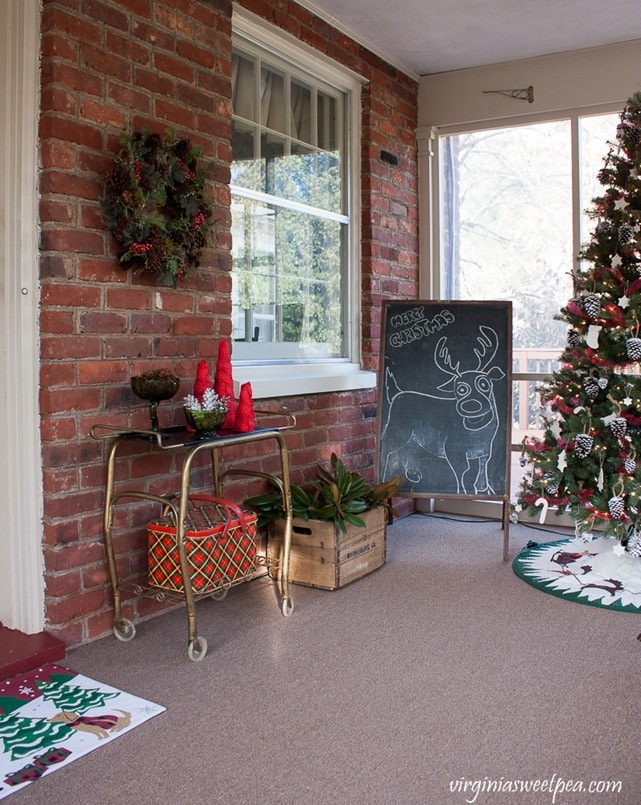 Beside the Christmas art is a vintage Early Dawn Dairy crate from Waynesboro, Virginia, that my mom passed along to me. Magnolia fills it for the Christmas season.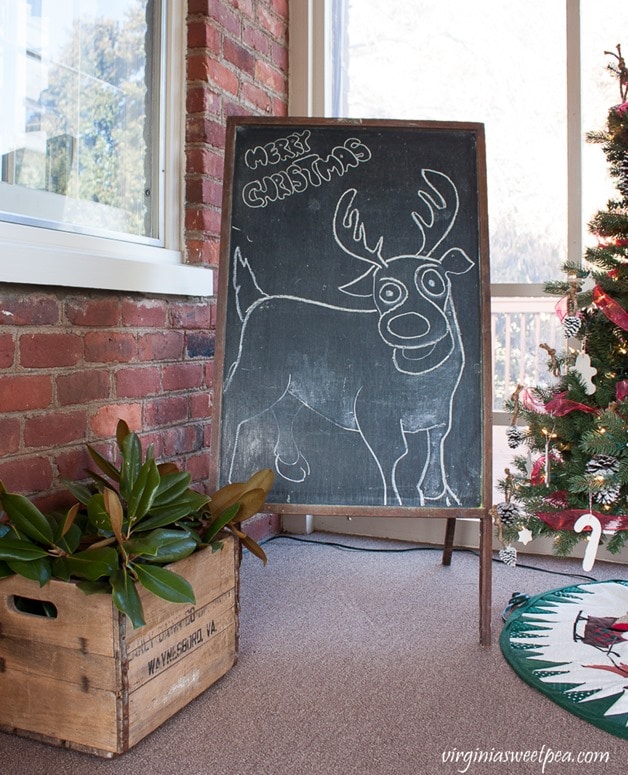 This is the first year that I've decorated the tree on our porch. I spent several days making all of the ornaments on the tree. It took a bit longer than I anticipated, but was well worth the time investment since I love how it looks decorated.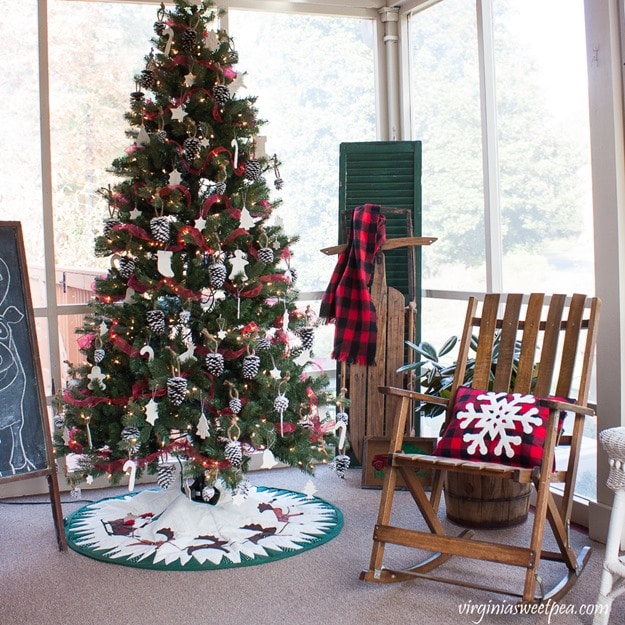 Mama made my Christmas tree skirt years ago and I look forward to using it each year. The pillows on the chairs were made from a Big Lots table runner. I cut it into four pieces to make two pillows.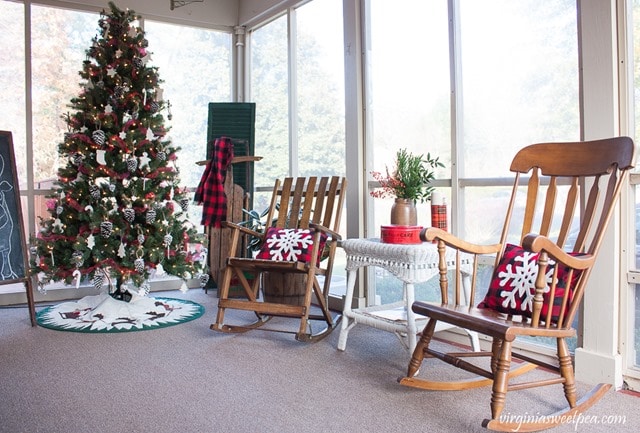 The shutter is from my mom's 1912 home and the sled in front of it was my brother's. The wood barrel filled with Magnolia was in Mama's barn and she let me have it.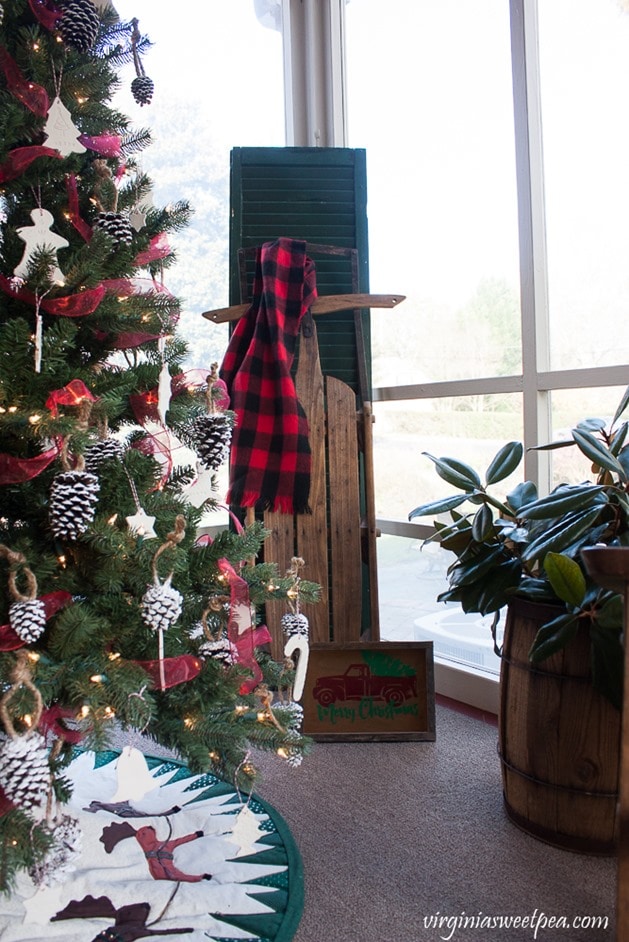 Our porch has Plexiglas panels over the screens, so it warm enough to enjoy almost year-round. I hope to soon spend some relaxing time in one of these rockers while I looks at the tree and enjoy a book and coffee.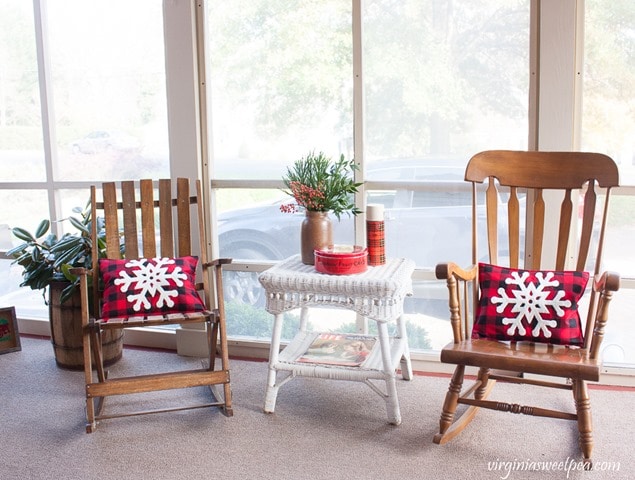 I inherited the crock from my grandmother and filled it with greens from my yard for the season. The fruit cake tin was found at an estate sale and the thermos was given to me by a friend who knows I love vintage.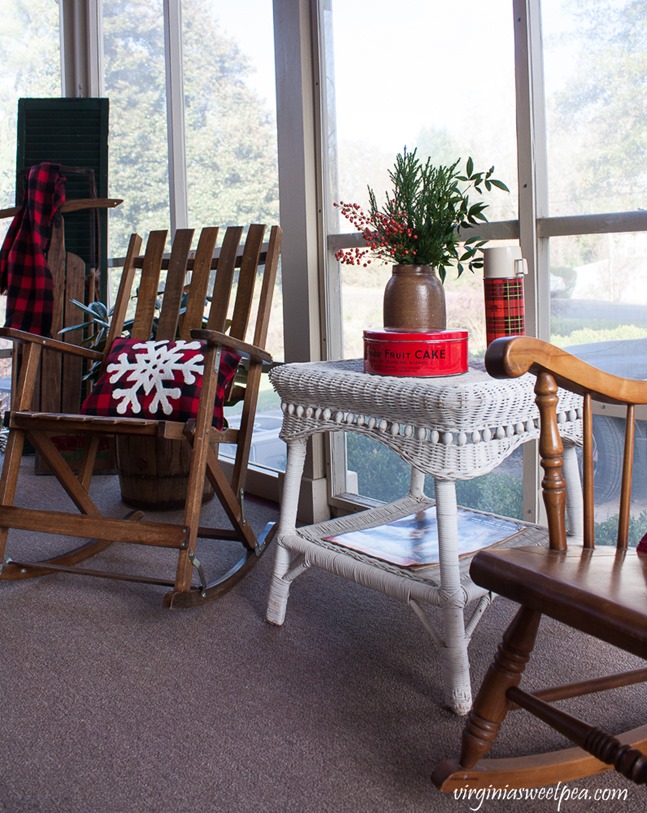 A 1950 Life Magazine is on the wicker table shelf. It's full of vintage goodness and I hope to share some of its contents with you in December.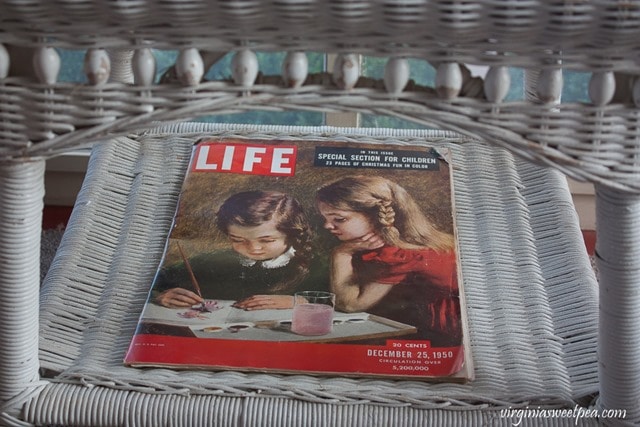 I'm delighted to share my porch with you today. And I'm glad that I decorated it early this year so that I'll have a long time to enjoy it.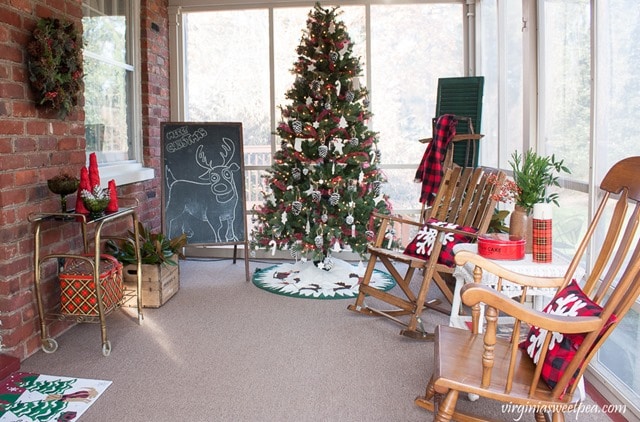 Our home is on a corner lot so our neighbors see our tree from both the front of our home and also the side. As soon as I put this tree up, neighbors starting telling me that they love seeing the lights. I was definitely first in my neighborhood to have a tree this year!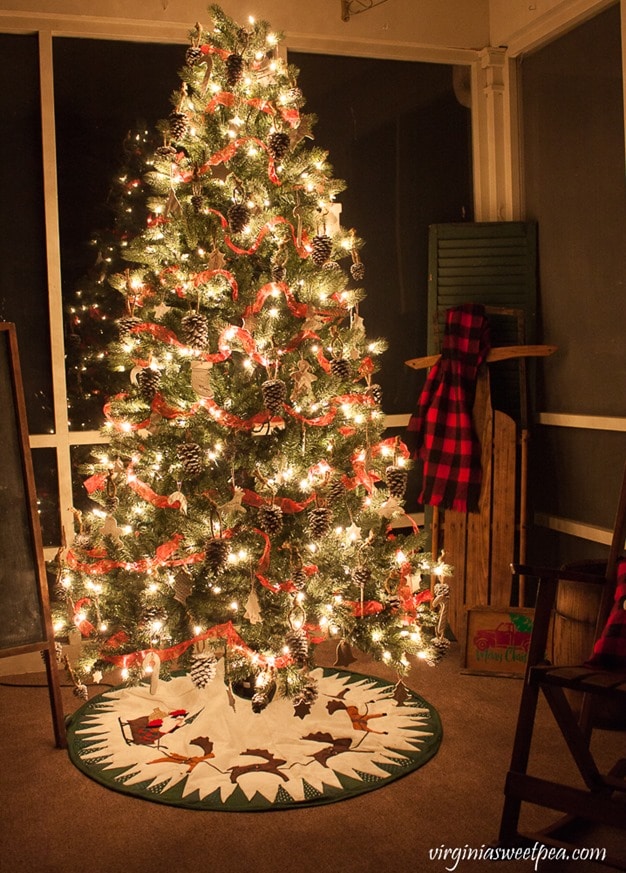 I turn the tree on in late afternoon and so much enjoy the lights as darkness encroaches.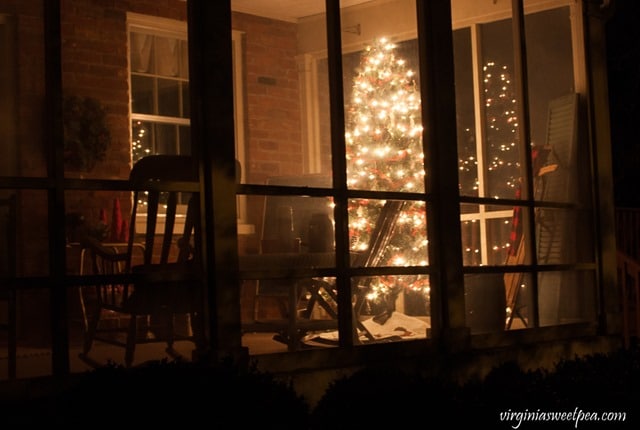 I hope you enjoyed my porch tour and maybe even got a few ideas for decorating your porch for Christmas.
Now check out the other bloggers' porches for more inspiration! Click on the links below to visit each Christmas porches.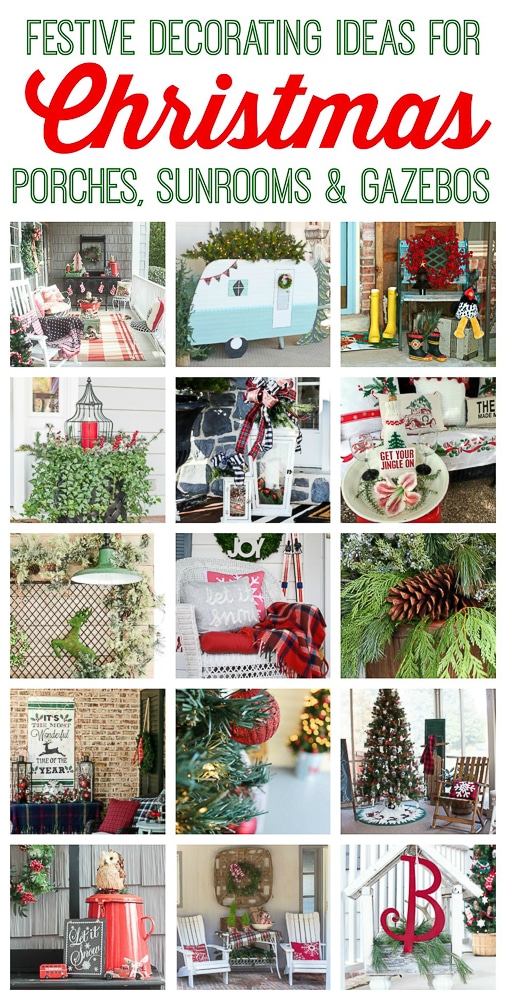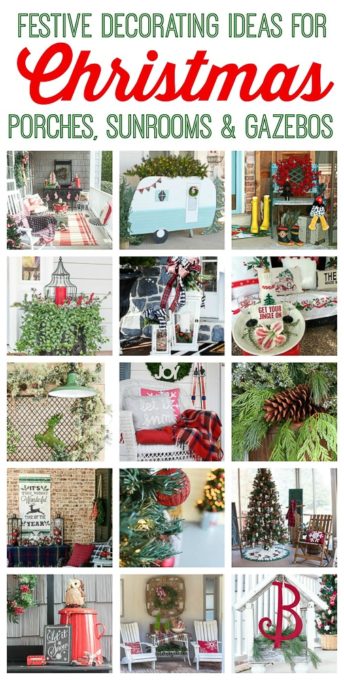 Monday, Nov. 27
Atta Girl Says
My Thrift Store Addiction
House of Hawthornes
Sweet Pea
Cottage at the Crossroads
Worthing Court
Tuesday, Nov. 28
Petticoat Junktion
Postcards from the Ridge
Robb Restyle
Our Southern Home
My Creative Days
2 Bees in a Pod
StoneGable
I am a participant in the Amazon Services LLC Associates Program, an affiliate advertising program designed to provide a means for sites to earn advertising fees by advertising and linking to Amazon.com.