Vintage Monday–1942 "The Tale of Peter Rabbit"
Welcome back to another week of Vintage Monday. I love sharing my vintage items with you. Today I'm sharing my dad's 1942 The Tale of Peter Rabbit book.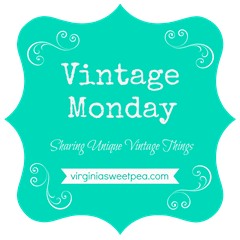 Recent Vintage Monday topics include several farmhouse finds and a unique laundry gadget. (So glad those are no longer needed.) You can read all of my Vintage Monday posts here.
The Tale of Peter Rabbit by Beatrix Potter
Did you read The Tale of Peter Rabbit as a child or did you read it to your children?
I've always known the story but don't remember reading it or having it read to me as a child. I do know that I've always loved bunnies and that Peter Rabbit is a favorite.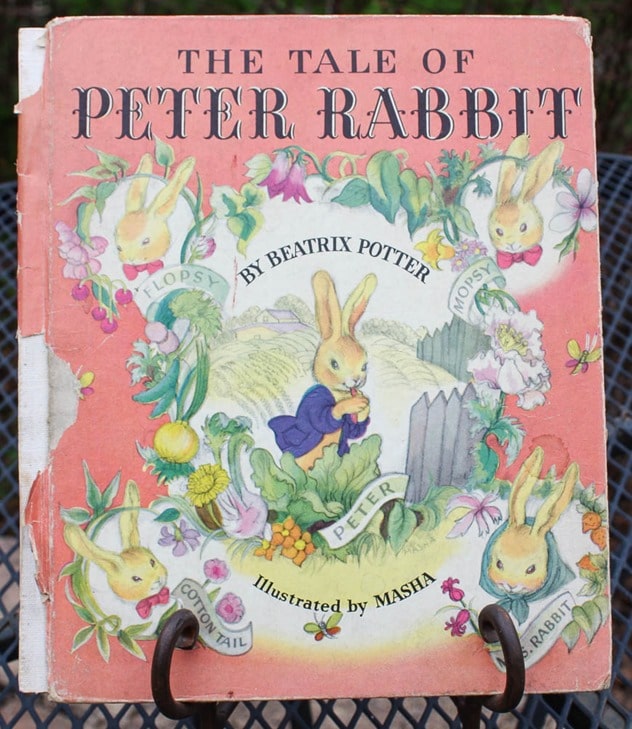 My dad was born in 1940 and the copyright of this book is 1942. I would guess that he received it as an Easter gift when he was a child.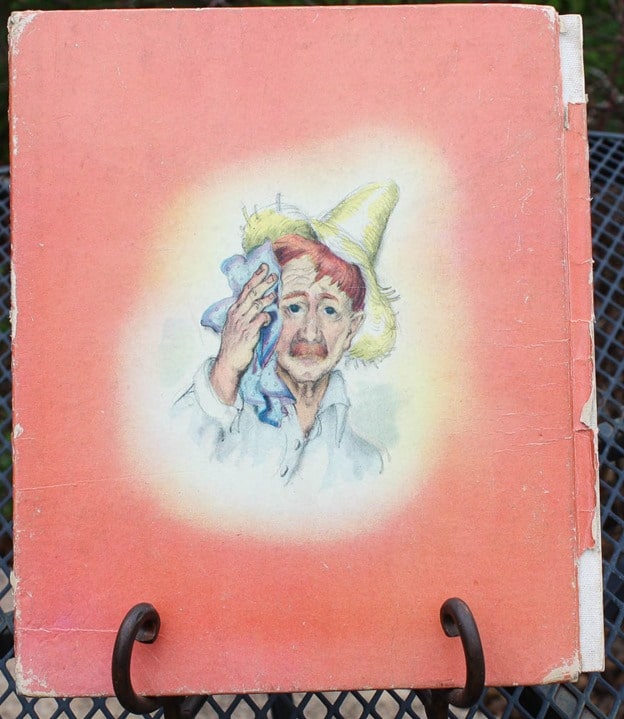 Let's Look Inside!
I display this book as part of my Easter décor and thought that you guys might enjoy the cute illustrations and perhaps reading the story.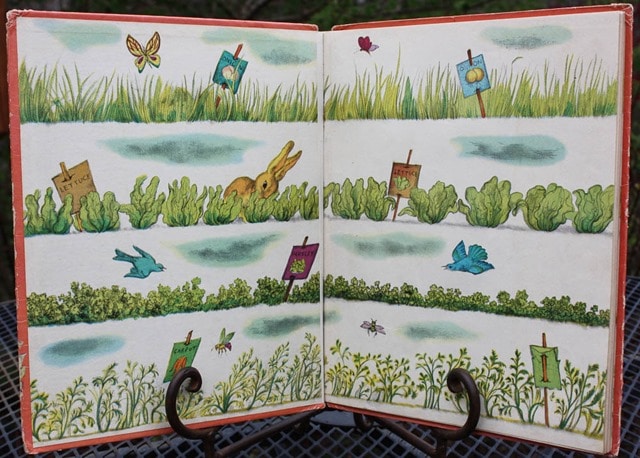 My grandmother made sure that my dad took good care of his things. Anything that I have from his childhood is in remarkably good condition.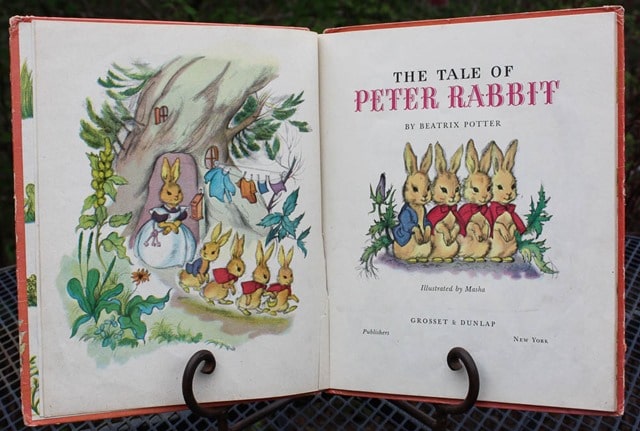 Here you can see the 1942 copyright date.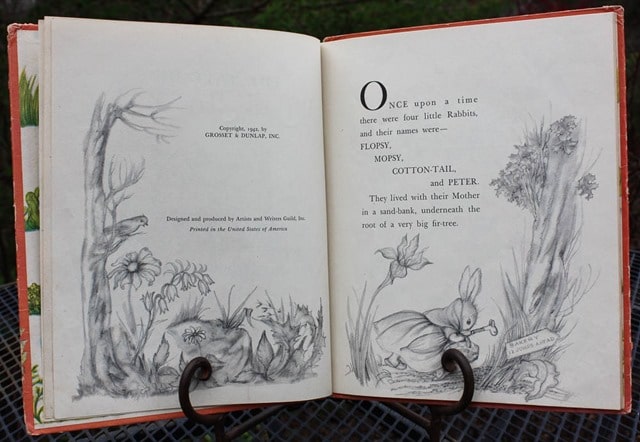 Now enjoy the darling illustrations and the story of Peter Rabbit. I can't help but think that in a modern version of Peter Rabbit that Mrs. Rabbit wouldn't tell her children that their father was put into a pie by Mrs. McGregor.
And that is the story of Peter Rabbit. Was it as you remembered?
If you like this post, please pin it for others to discover.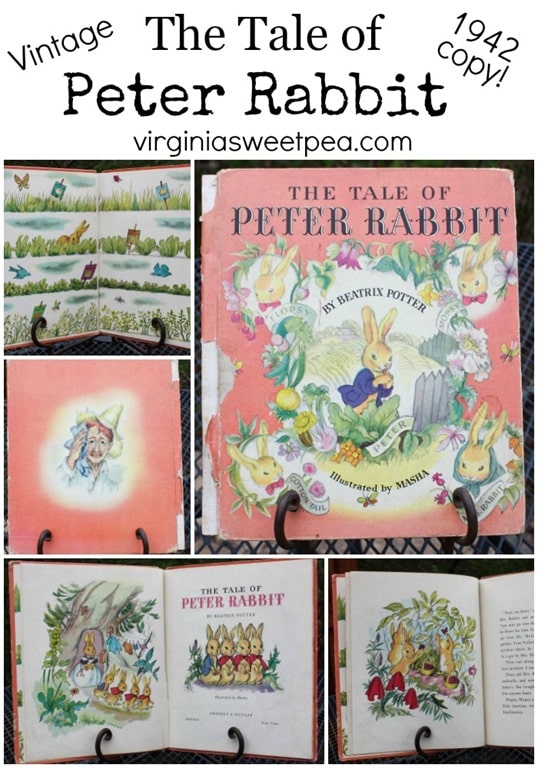 Next week's Vintage Monday will feature more of my vintage Easter things. If you have vintage Easter items, I'd love to hear all about them!