Vintage Monday–Easter Decor
Welcome to Vintage Monday! Today I'm sharing some of my Vintage Easter Décor.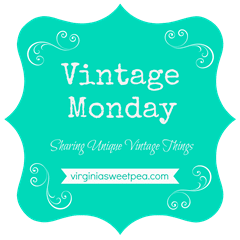 If you missed last week, I shared my dad's 1942 copy of The Tale of Peter Rabbit. You can see all of my Vintage Monday posts here.
Can you believe that Easter is on Sunday? Even though Easter is later in April this year, somehow it sneaked up on me!
Large Decorative Egg
The first vintage Easter item that I'm sharing is this decorative egg. I found it long ago in an antique shop in downtown Roanoke and enjoy displaying it every Easter.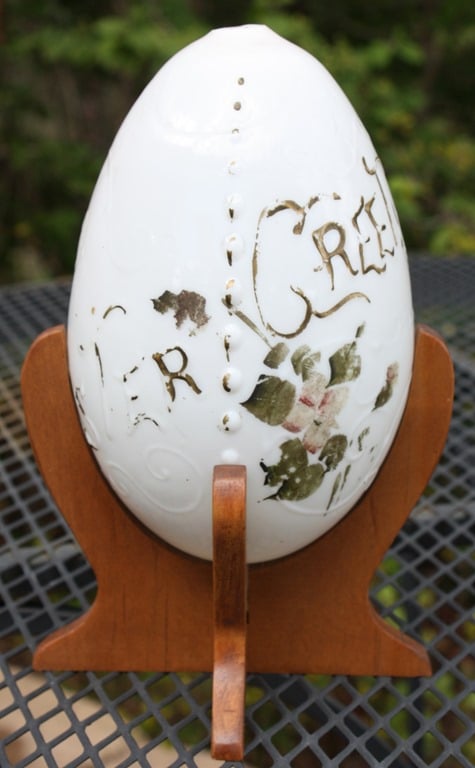 Mr. SP made the stand for this egg and it works perfectly to keep up upright and secure.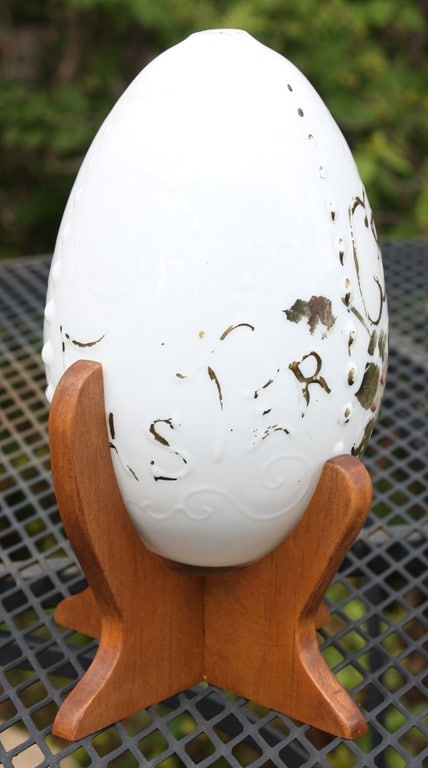 I have no idea of the age of this egg. If I had to guess, I'd say it is between 75 and 100 years old. If you have information about it, please share!
Roseville Child's Bunny Plate with Cup and Saucer
These Roseville dishes were given to my grandmother when she was a child.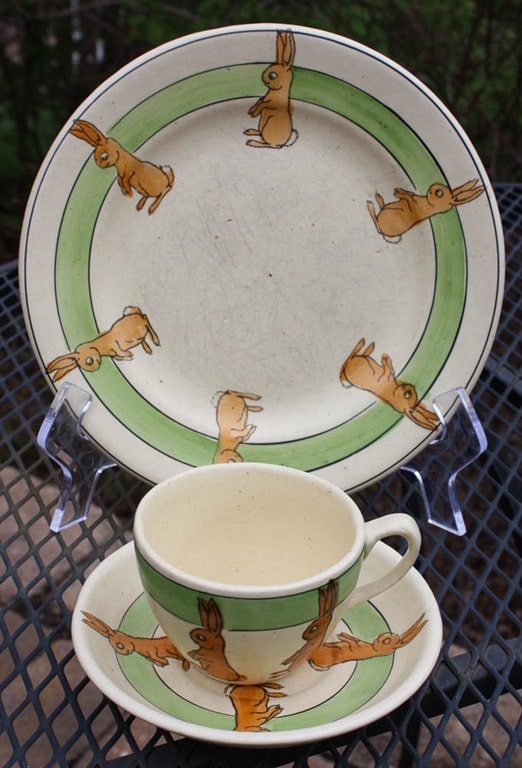 Granny marked many of her things so that those who inherited them would know their story. This set is nearly 100 years old.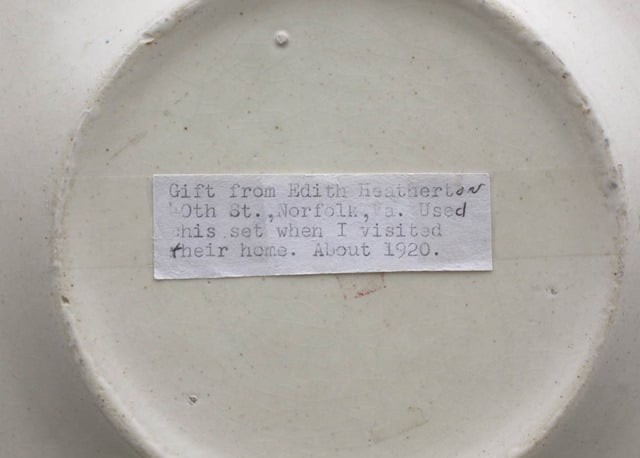 Oneida Melamine Peter Rabbit Dish Set
This Peter Rabbit dish set was given to my brother by my grandmother in the early to mid 1970's. The set also has a cup and Peter Rabbit spoon both of which I have but didn't use in this display on my porch.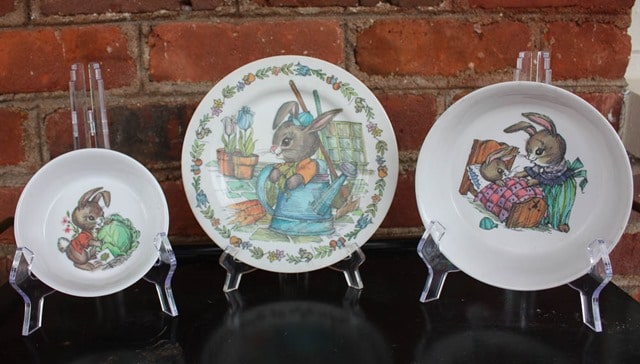 I had the same set but mine was Goldilocks and the Three Bears. That set is in my basement and since it isn't seasonal, I never use it for décor.
German Paper Egg
My brother and I both had an egg like this that we put in our Easter basket each year. The Easter bunny would fill it with candy on Easter morning.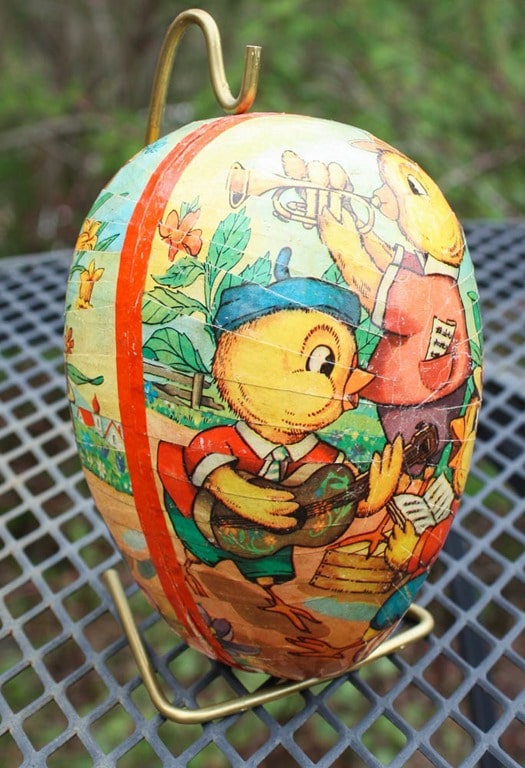 Mr. SP and I made the brass hook that holds this egg upright to display my P. Buckley Moss ornaments after Christmas.
This is the inside of the egg. The text says, "Container Made in Western Germany."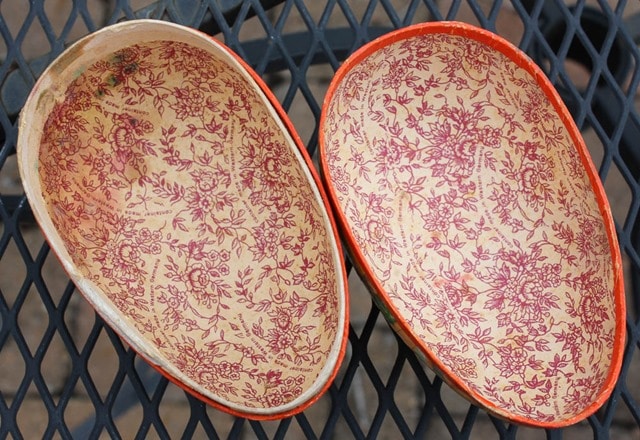 Blue Ridge Pottery Lamb Plate
This lamb child's plate was my dad's and most likely dates from the 1940's.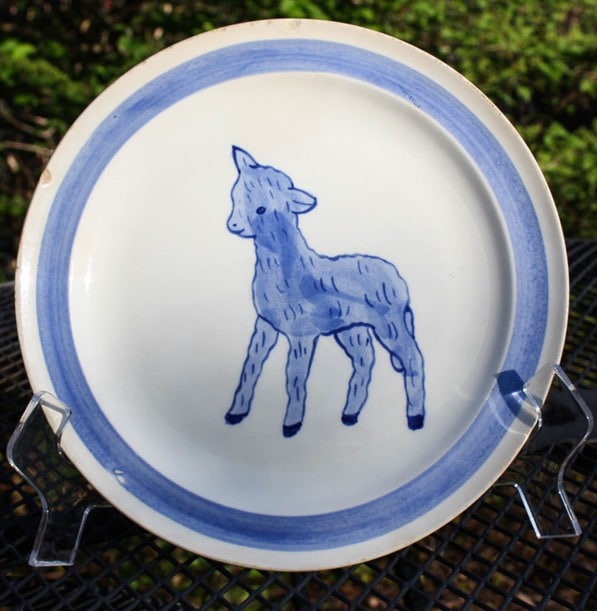 It's a Blue Ridge piece from Southern Potteries. My grandmother had a lot of this and for a time my mother collected it. You can see some of the plates from her collection here.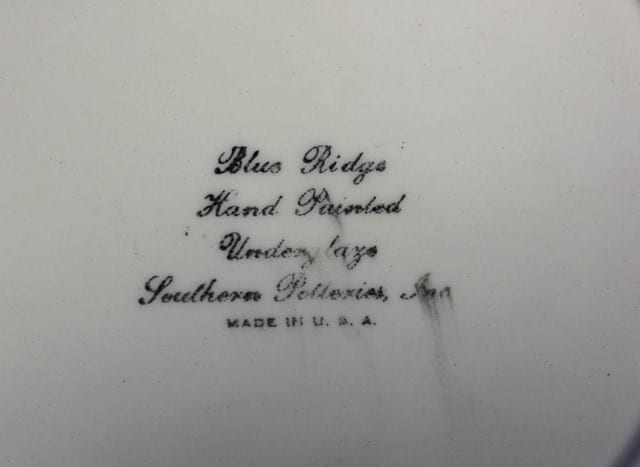 Chick Egg Cup
This egg cup belonged to my grandmother. It's not marked and I don't know its age, but it sure is cute.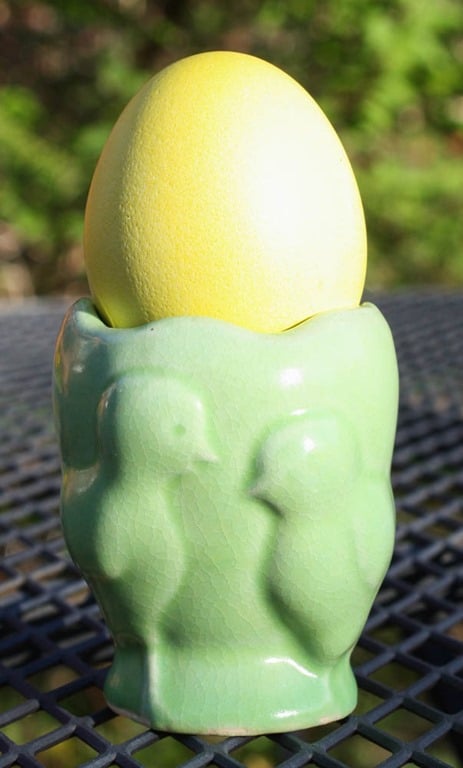 Mrs. Leland's Candy Tin
Many years ago Mama found this candy tin in her basement and passed it along to me because she knows that I love Easter décor. Based on the age of tins like this one that I found while doing a quick on-line search, I believe it to be from the early 1960's.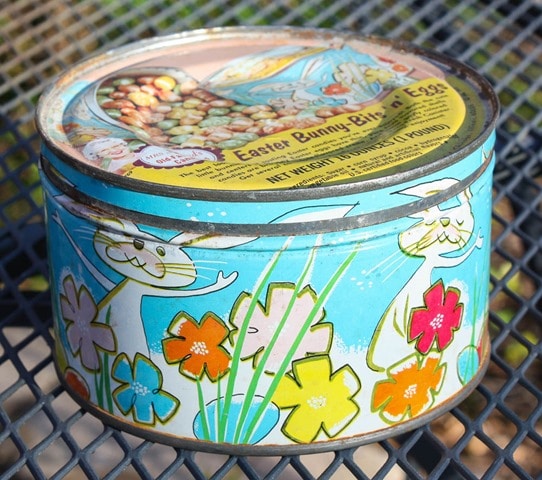 In the early 1960's my dad was in college and my mom in high school. If I had to guess, I'd say that my grandparents ate this candy and the tin later arrived at my house bearing nails or screws or maybe candy that my grandmother made.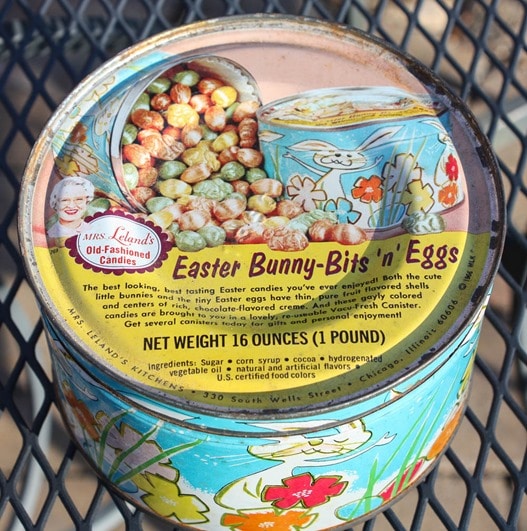 Fenton Art Glass Rabbits
A few years ago I shared a collection of Fenton rabbits that my friend's grandmother collected. You can see all of them here.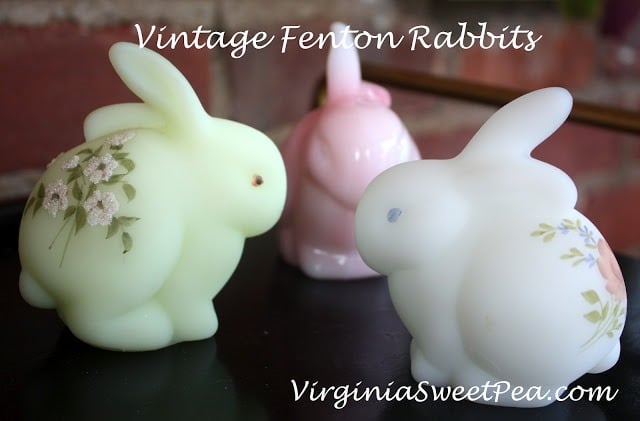 If you enjoyed this post, please pin it for other vintage lovers to discover.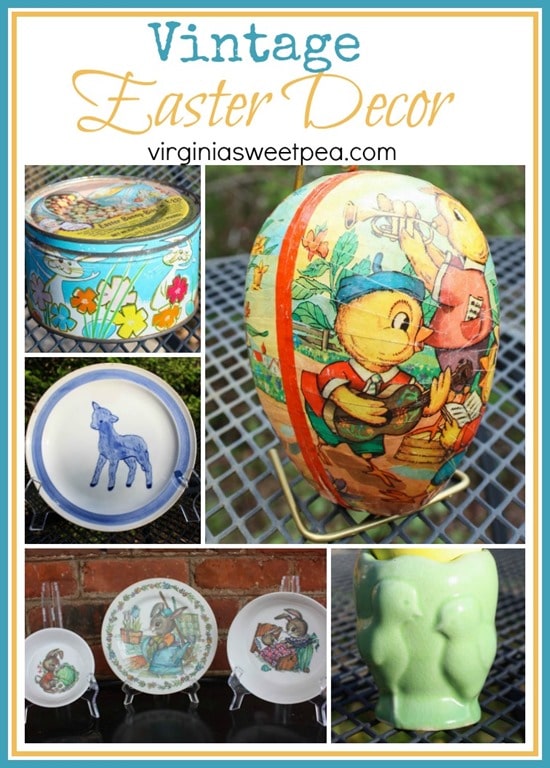 I hope you enjoyed seeing some of my Vintage Easter Decor. I love Easter and will admit that I won't put it all away immediately after Easter.
What about you? Do you leave your Easter décor out after Easter Sunday or do you put it away immediately?