10 Favorite Projects for 2015
Last night I looked through my blog for the entire year and picked ten favorite projects. On Thursday I'll share the top ten according to my stats but today's top ten are ones that I personally liked that didn't show up in my top 10 according to my analytics.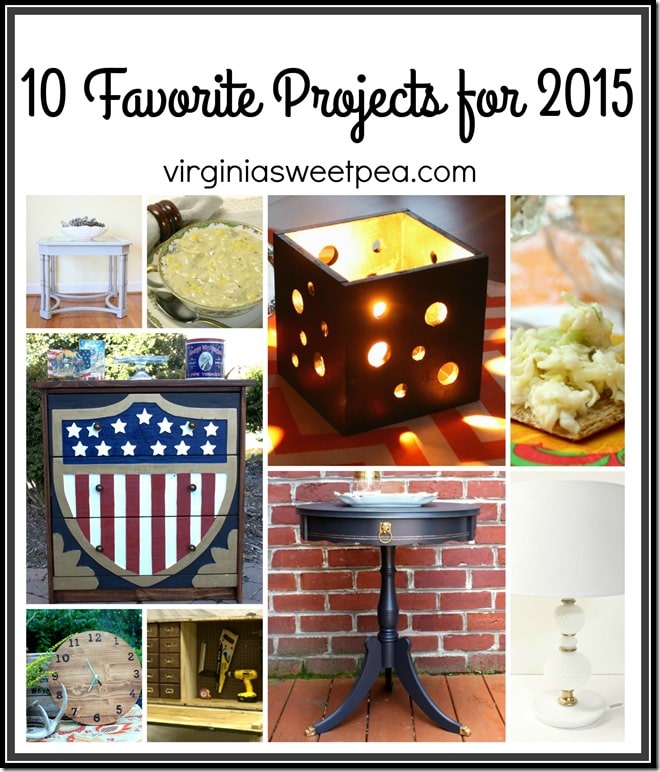 In no particular order, here are my 10 Favorite Projects for 2015.
1. DIY Wooden Crates – We made these for our pantry to organize our dog's toys and treats. These crates have really helped to keep our pantry organized and we had fun making them.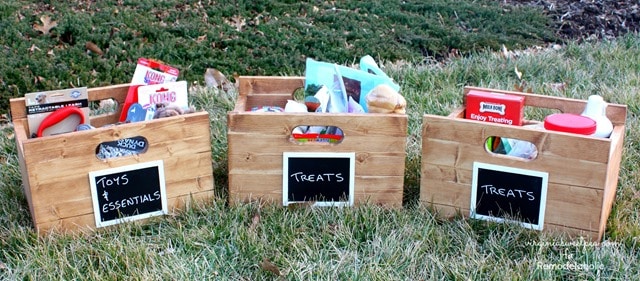 2. Patriotic Dresser – A $34.99 Ikea Rast dresser was made to resemble a gate that we once saw at the Shelborne Museum in Vermont. This dresser now resides at the lake in my father-in-law's bedroom that I'm decorating with a patriotic theme.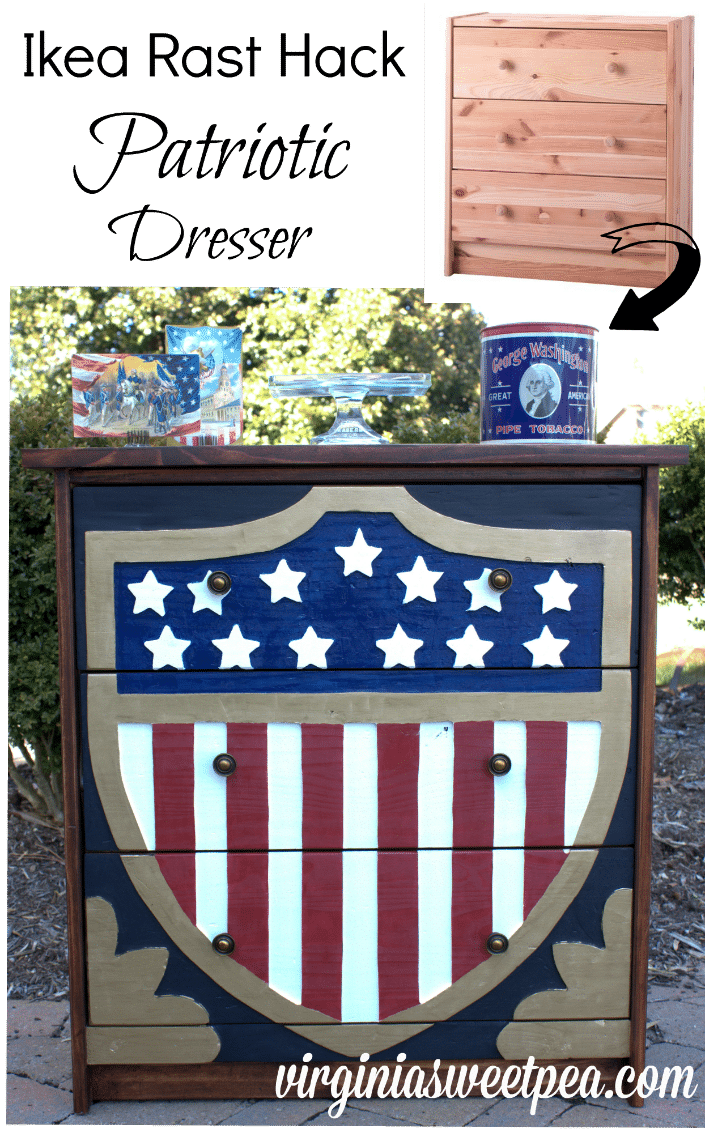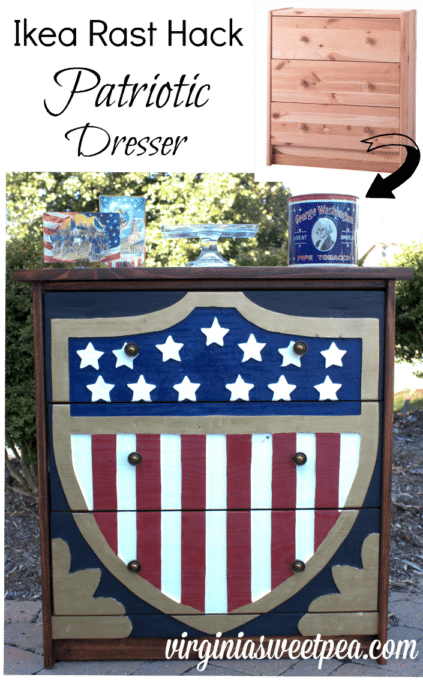 3. Russian Rifle Crate to DIY Workbench – This wasn't especially popular with readers but everyone who sees this workbench in person thinks that it is the bee's knees!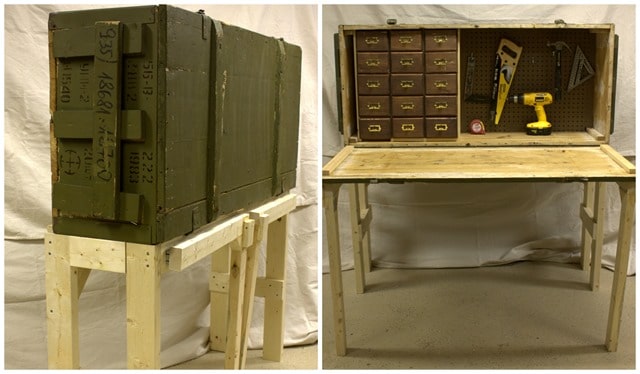 4. Goodwill Table Makeover – I used snow day time to give this found at Goodwill table a makeover. My favorite part is the gold detail that I added to the legs. It didn't take long to sell this table in my shop.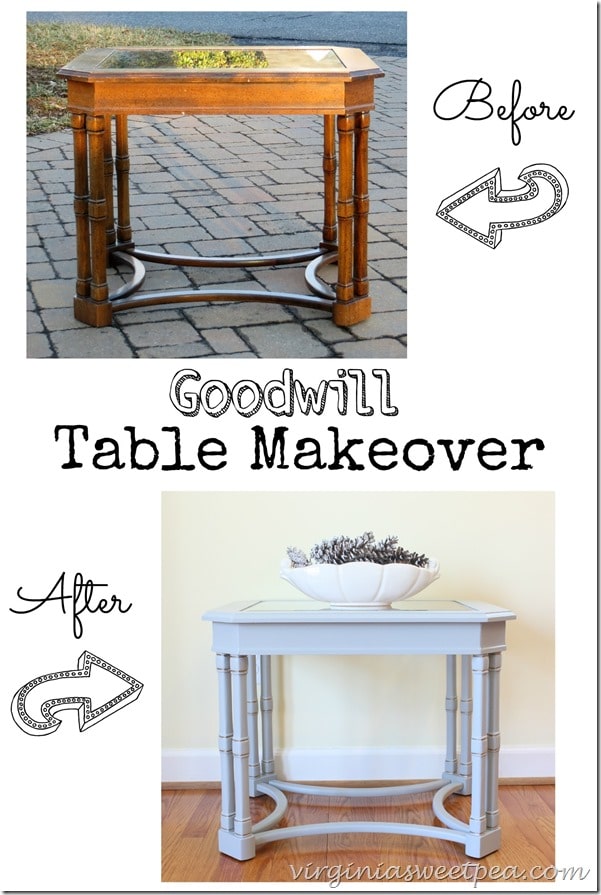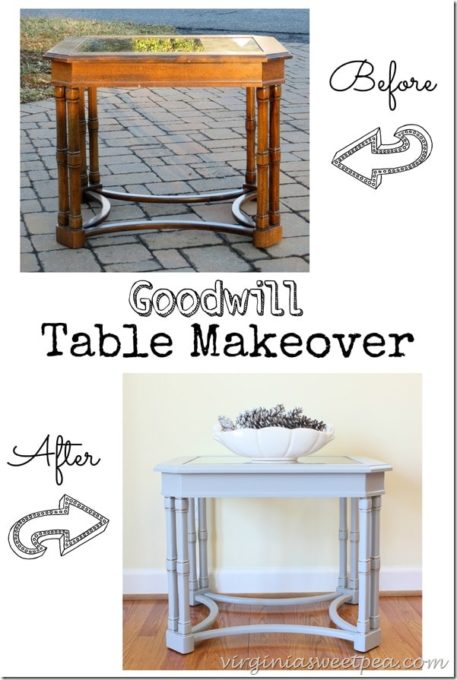 5. Milk Glass Lamp Makeover – This now pretty lamp was a real beast when I found it at the Humane Society Thrift Shop. A little bit of TLC turned it into a pretty lamp that will soon be my mom's bedside table lamp at the lake.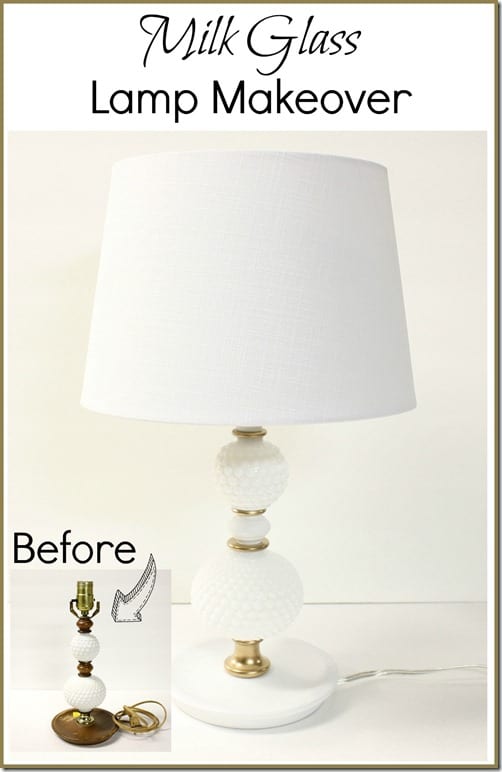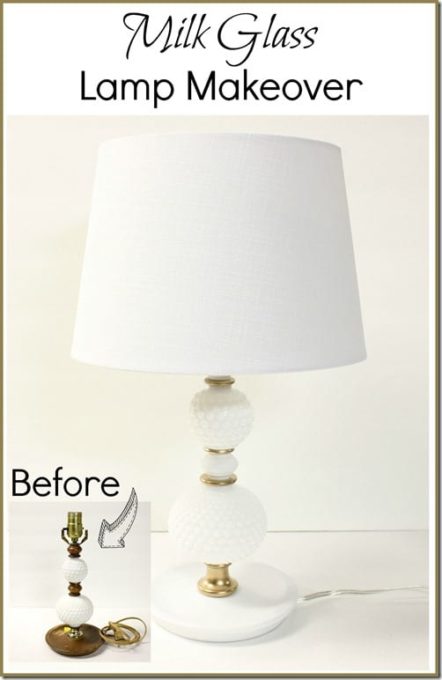 6. Vintage Drum Table Makeover – My teacher assistant gave me this table that once belonged to her aunt. It now resides in my living room and I love it!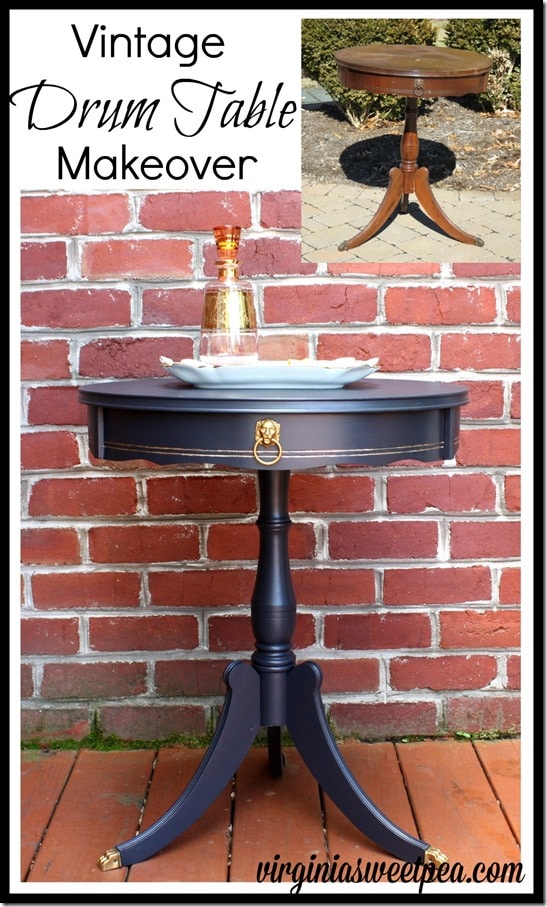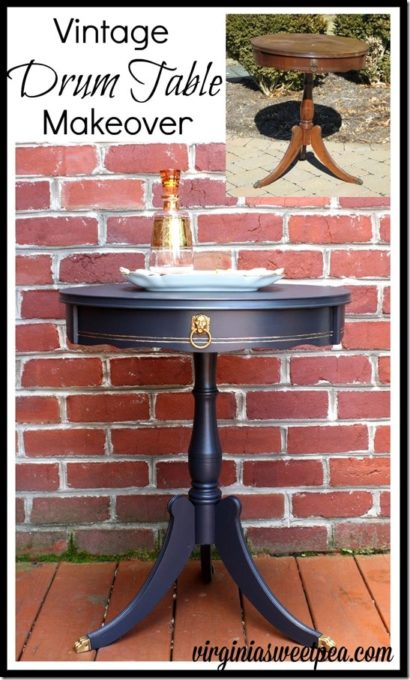 7. Pierced Wood Candle Holders – These were made as a project for my Power Tool Girl Group for Halloween. The black paint doesn't have to be just for Halloween, I think I'll use these for New Year's Eve.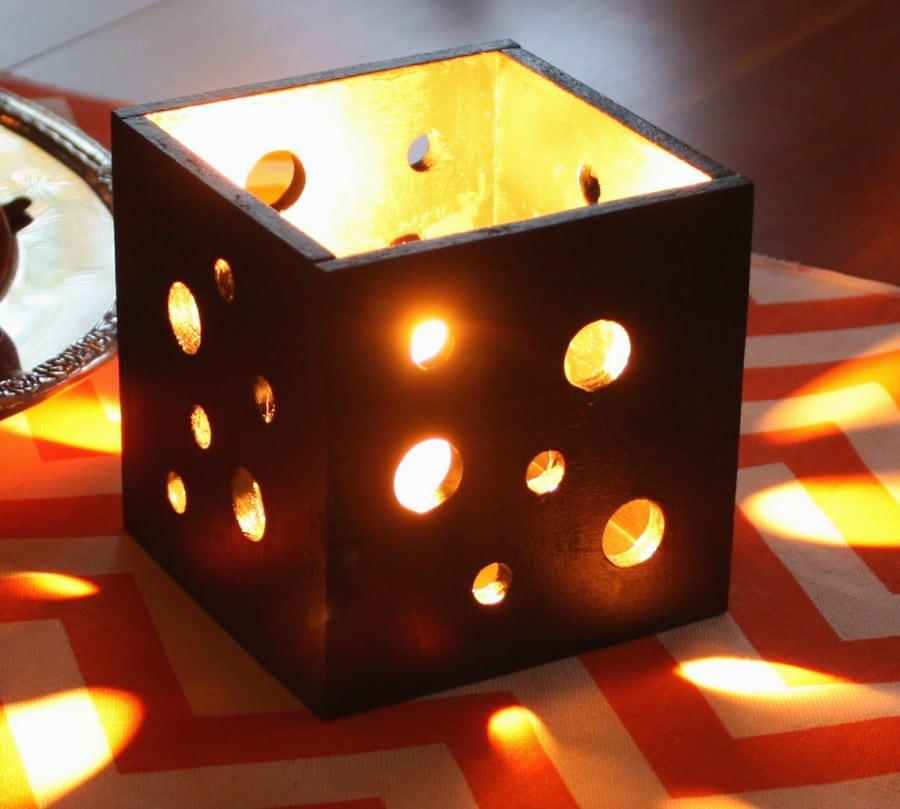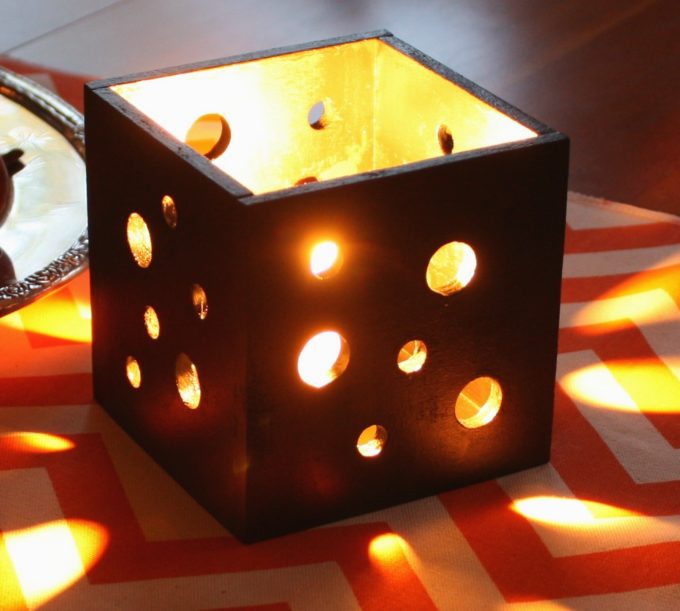 8. DIY Wood Clock – This is another Power Tool challenge project. I learned to cut a perfect circle and also to wood burn when I made this clock.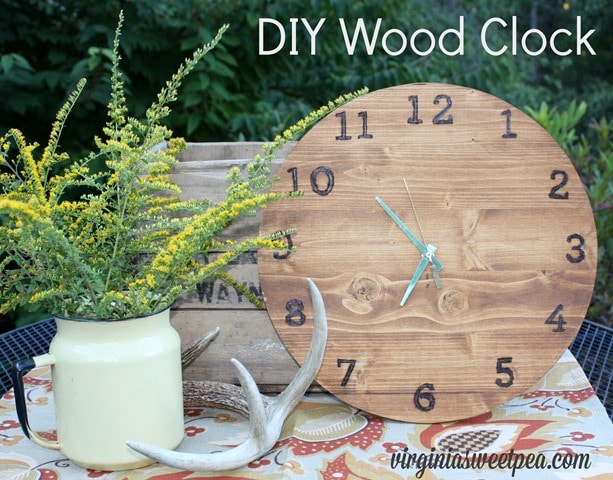 9. Cheese Slaw – This is one of my very favorite appetizers ever. If you are looking for a New Year's Eve dish or one to make to enjoy while watching football, this is it.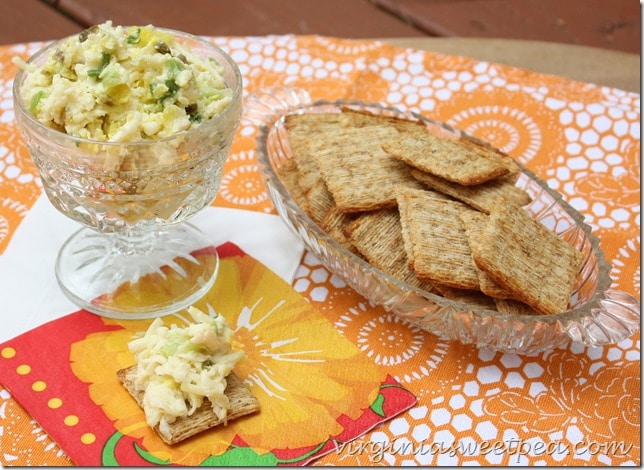 10. Chicken Corn Chowder – We love soup and this is a favorite!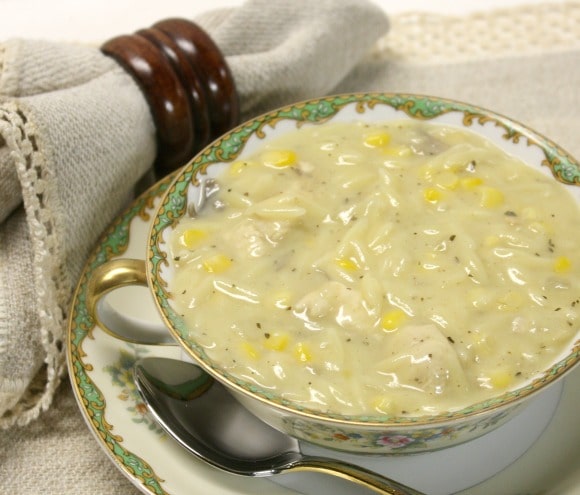 Be sure to visit again on Thursday when I share my official top ten posts!