A Southern Charm Christmas in the Kitchen
I have so much enjoyed sharing my Christmas decorations this holiday season. Today I'm sharing how I decorated our kitchen for Christmas.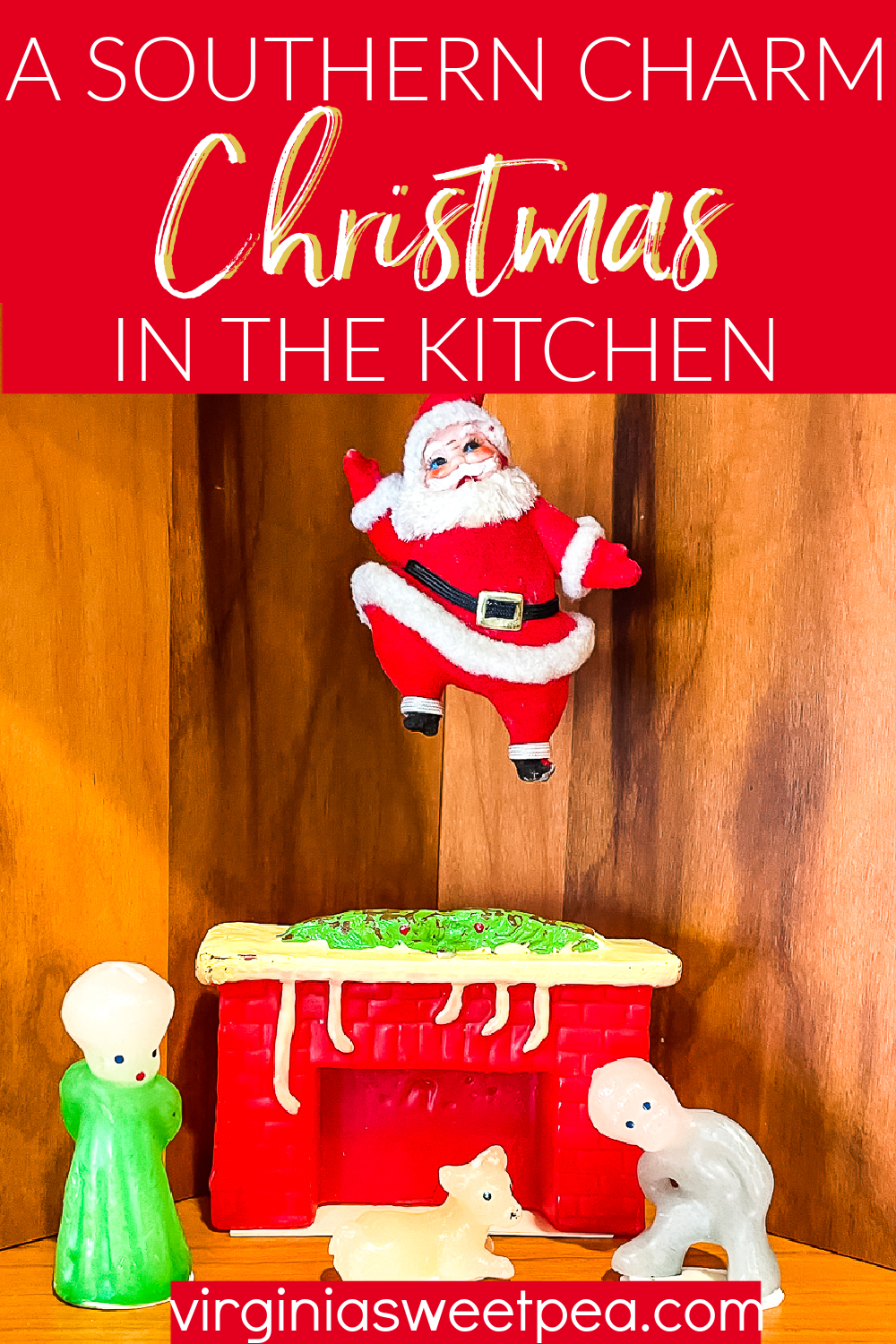 I'm joining Amber of Follow the Yellow Brick Home for a Christmas tour celebrating her home's 100th Christmas. You'll find links to each home to tour at the end of this post.
If you arrived here from Let's Add Sprinkles, welcome.
A Southern Charm Christmas in the Kitchen
In 2009 we added on to our home to get a larger kitchen, breakfast room, and family room. One thing that I knew I wanted was shelves at the end of the cabinets to display my vintage and antique things.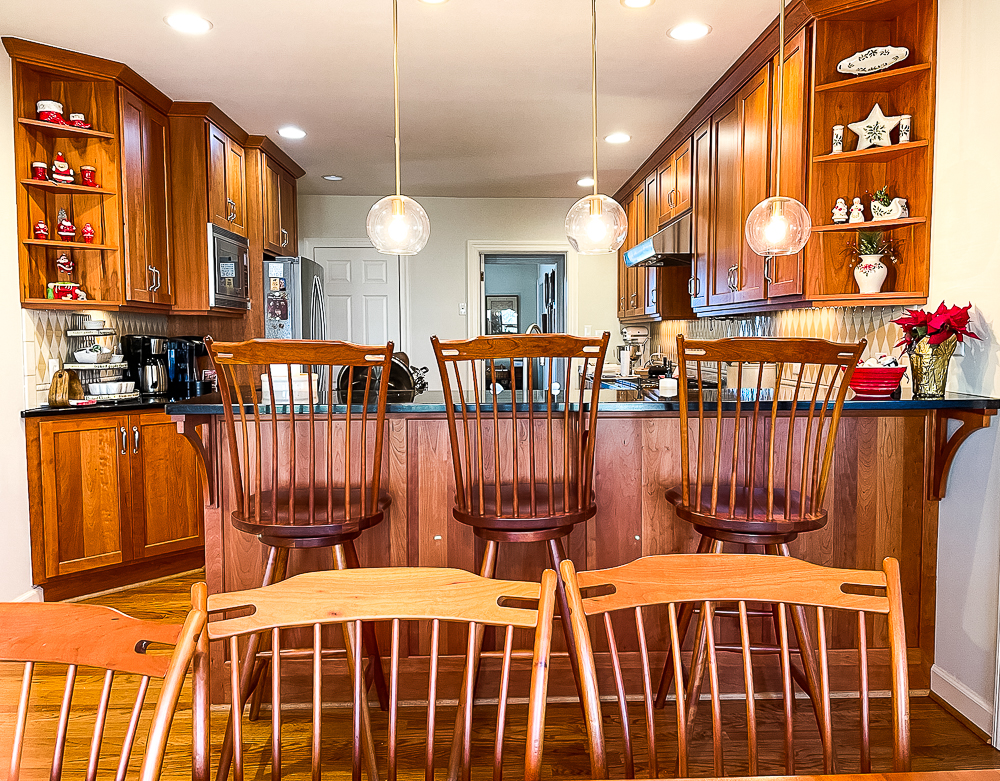 The shelves on the left-hand side are decorated with a vintage Santa theme.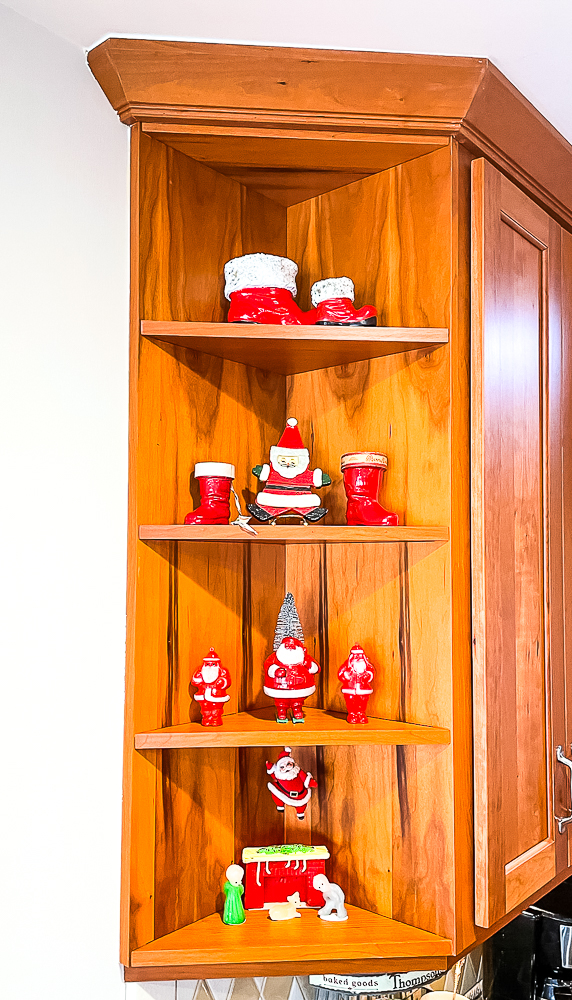 My mother decorated with vintage Santa boots for Christmas when I was growing up. I started my own collection in the early 1990s.
Mama and I used to spend Black Friday shopping at antique stores and boutiques. One year I purchased these boots in a shop in downtown Staunton.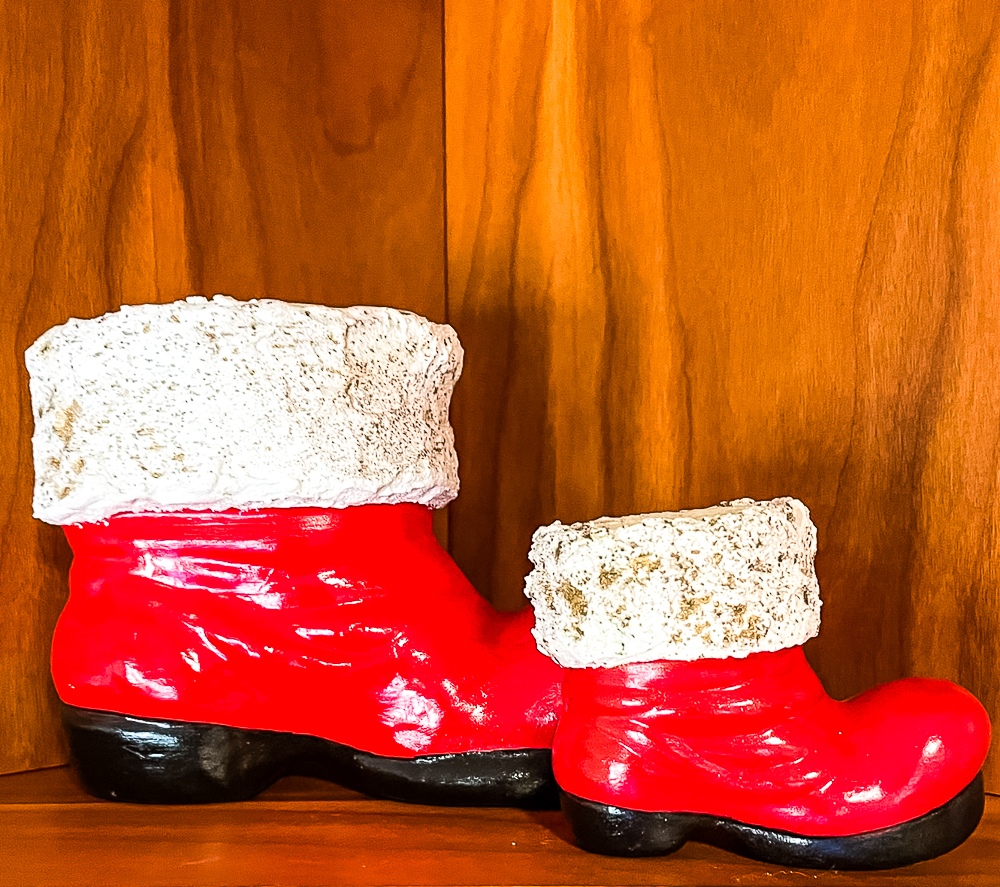 These Santa boots were also purchased on a Black Friday shopping day. The Santa was my brother's first Christmas ornament and is very special to me because he was killed in a hunting accident when he was just 32 years old.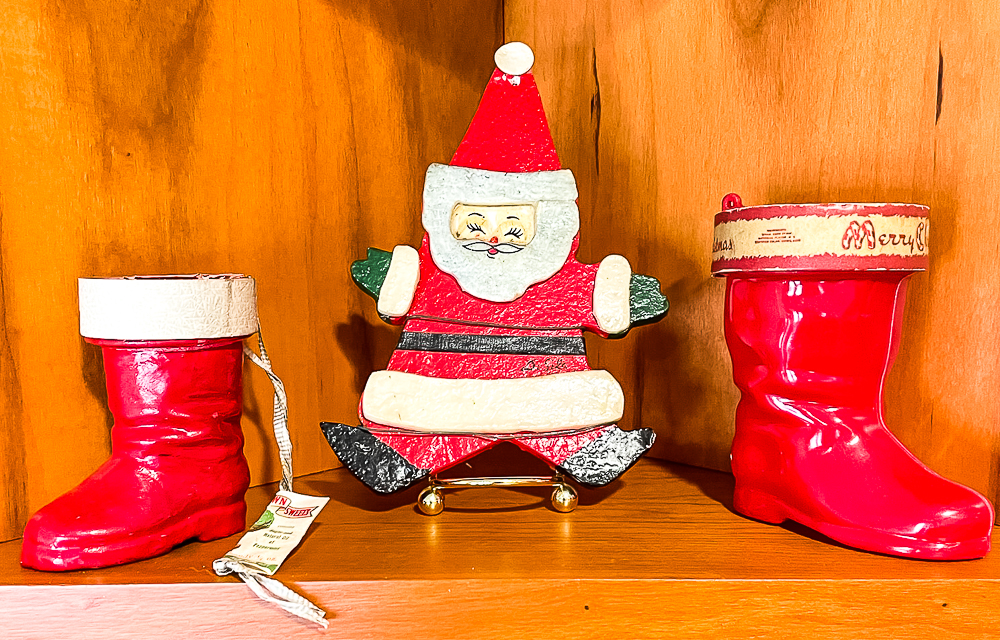 The Santa candy holder in the middle was my grandmother's and the other two were more Black Friday purchases in Staunton.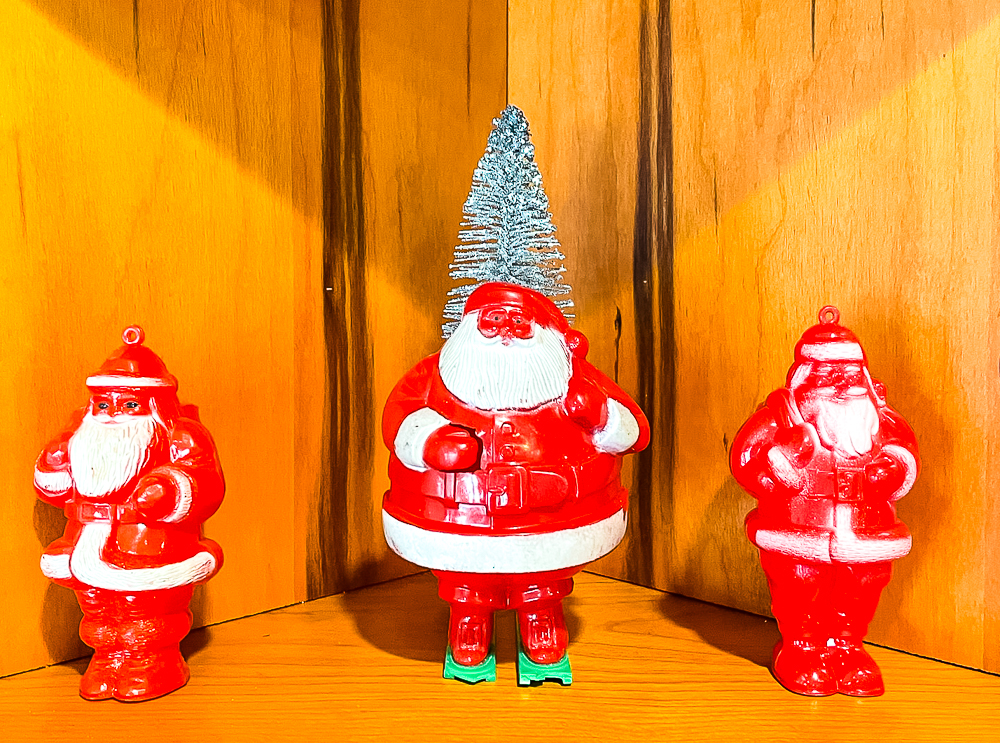 We love to travel to Vermont at Christmas and the candles were a The Vermont Country Store purchase. We leave for Vermont Saturday and I'm already planning to buy these candles when we visit The Vermont Country store.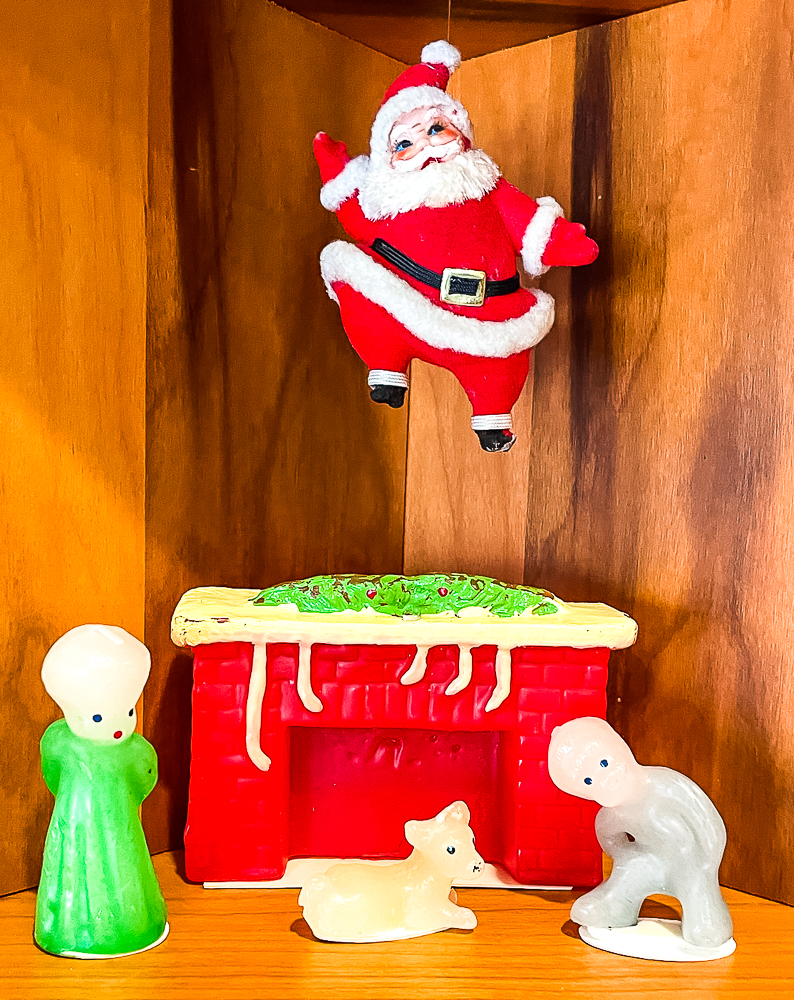 The right-hand shelves are decorated with Lenox Holiday pieces. I started collecting Lenox Holiday when I was a teenager. You can see my collection displayed in our breakfast room here.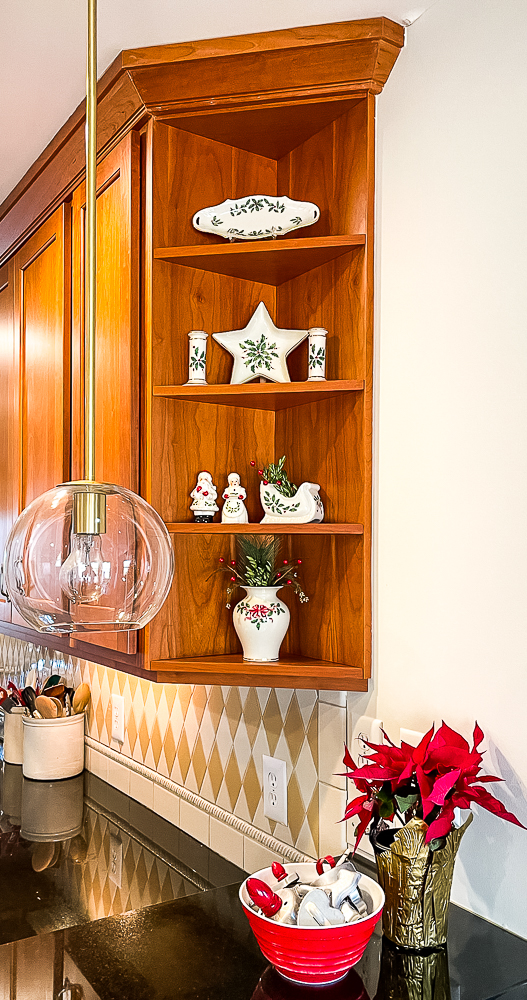 All of my Lenox Holiday dishes and accessories were gifts from friends and family. My maternal grandmother gave me this candy dish when I was in high school.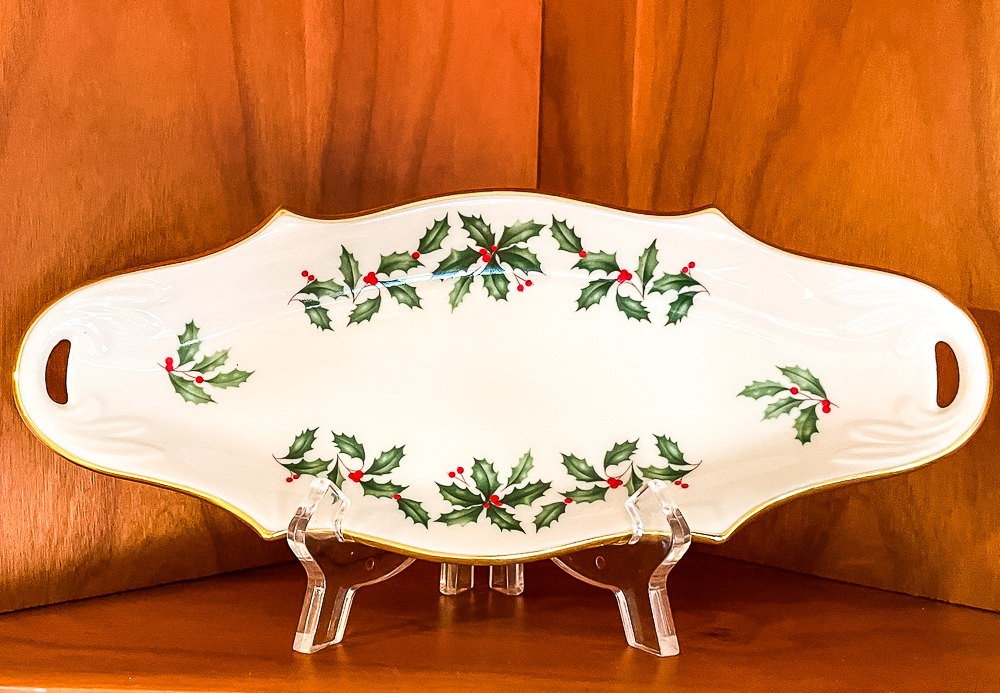 My friend, Nicole, gave me this star dish. Either my aunt or paternal grandmother gave me the salt and pepper shakers.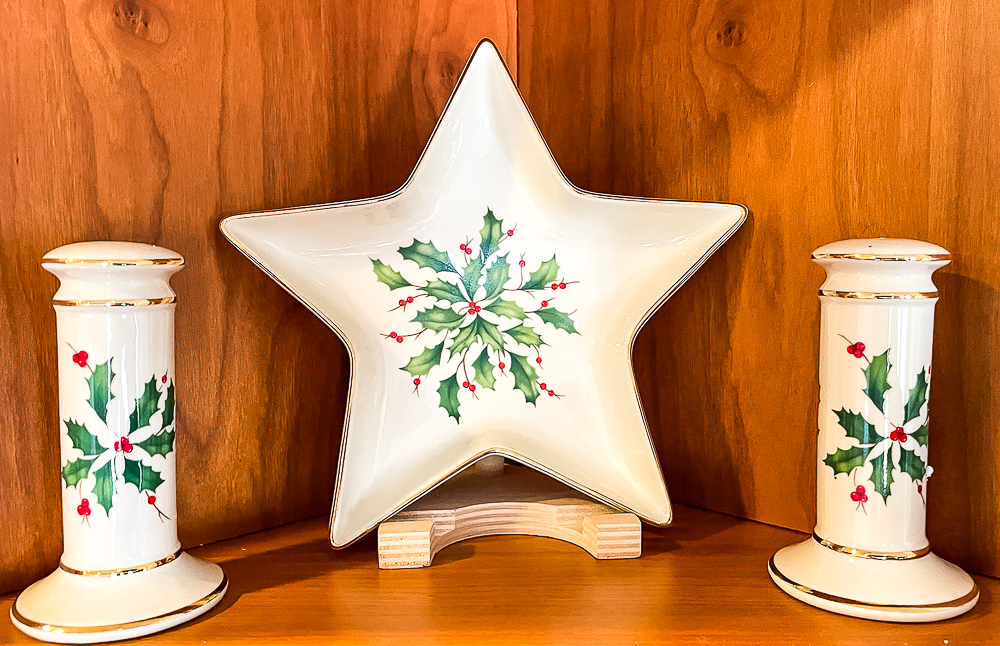 My mother and father-in-law gave me the Mr. and Mrs. Clause salt and pepper shakers and the sleigh.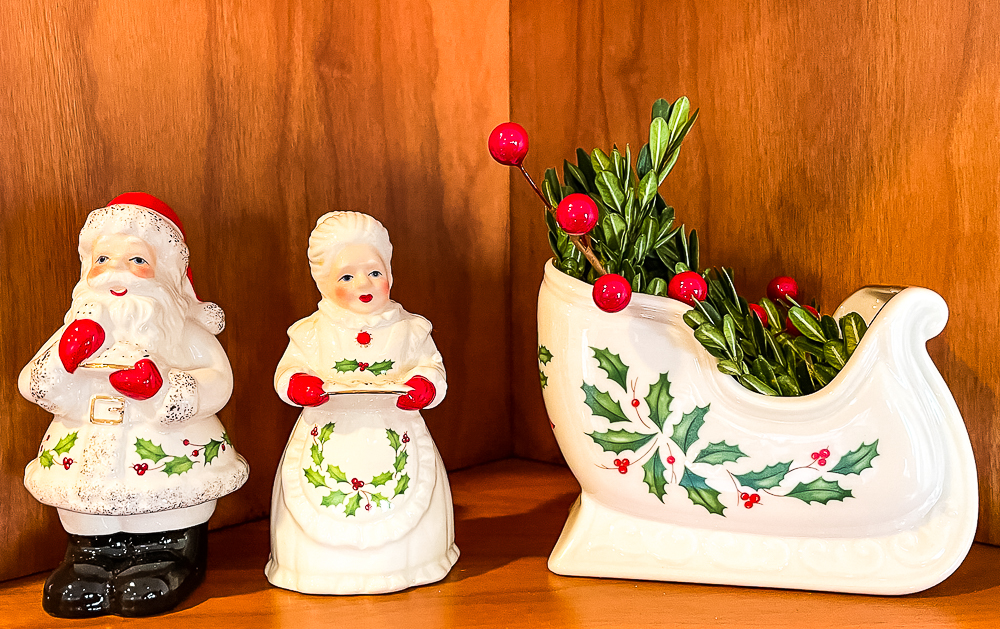 My friend, Marlene, gave me this vase.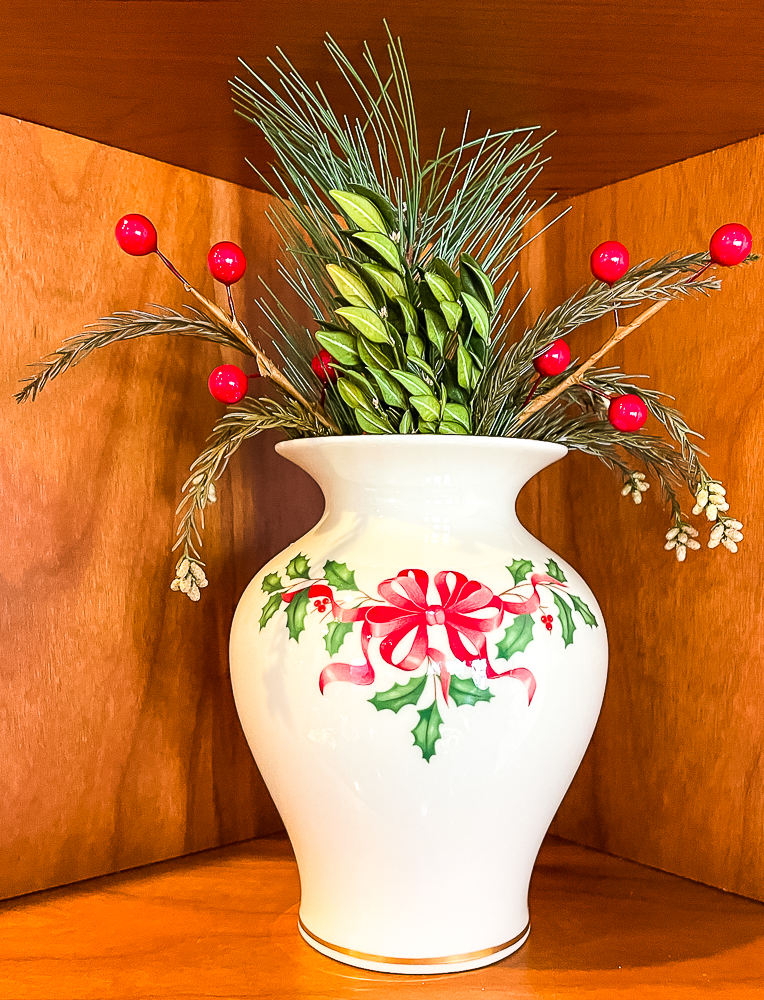 Below the shelf is this Christmas vignette. The cookie cutters and red bowl were my paternal grandmother's. Mama gave us this picture of Sherman one Christmas and I display it here year-round.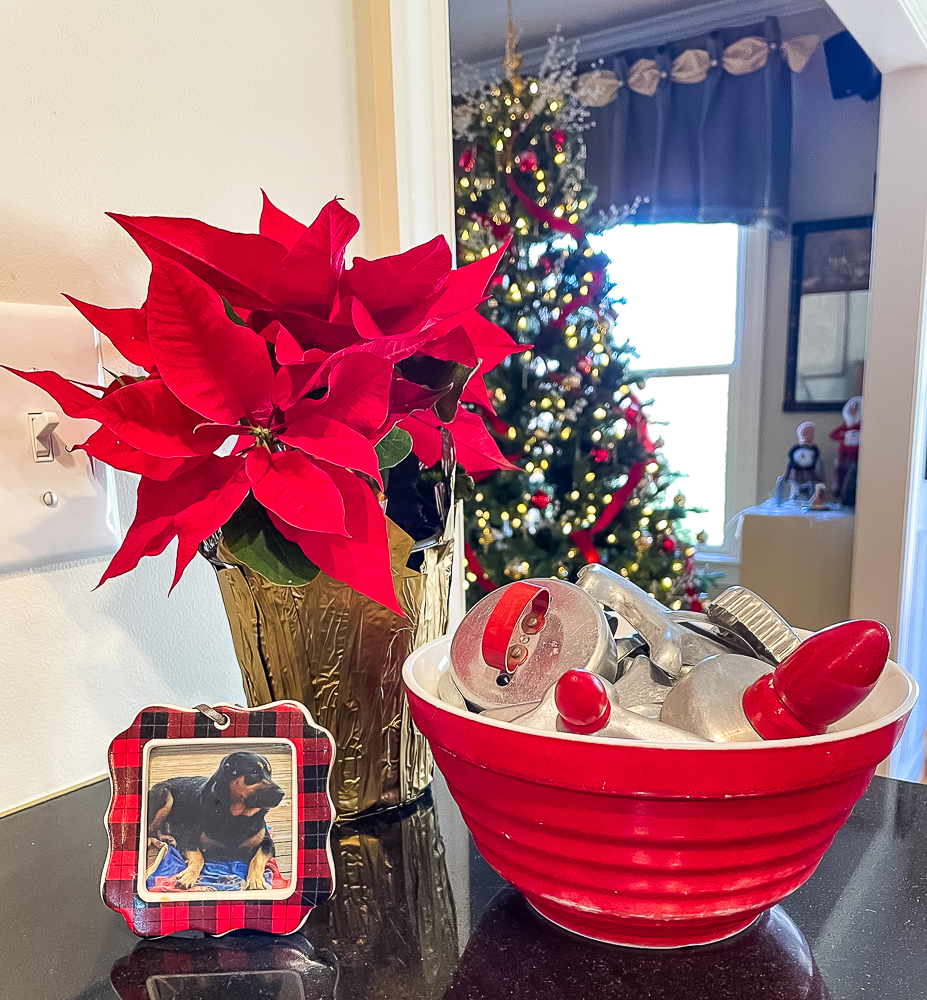 More Christmas Posts to Enjoy
Next on the tour is Kristin from White Arrows Home.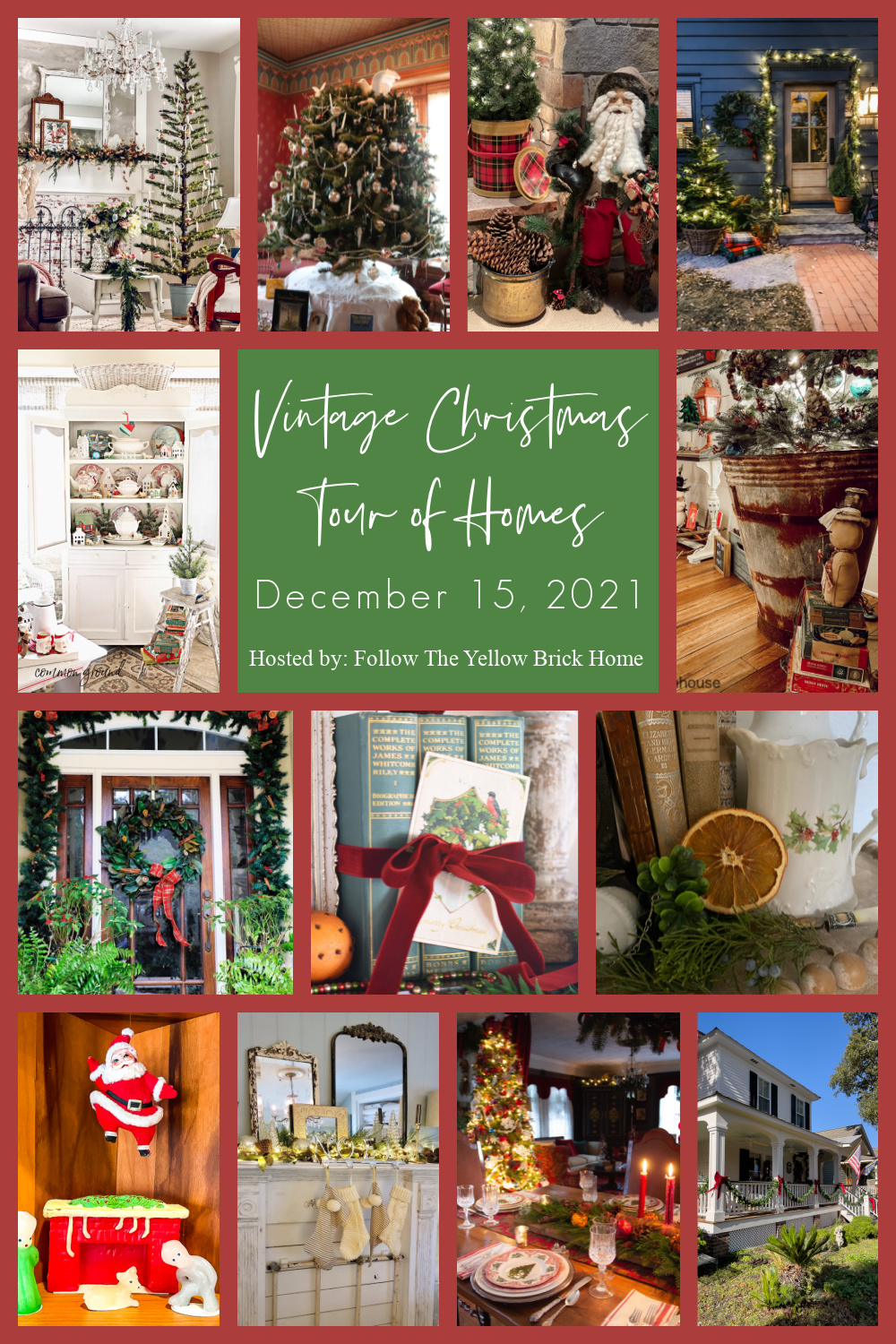 You are invited to the Inlinkz link party!