Beach Inspired Summer Mantel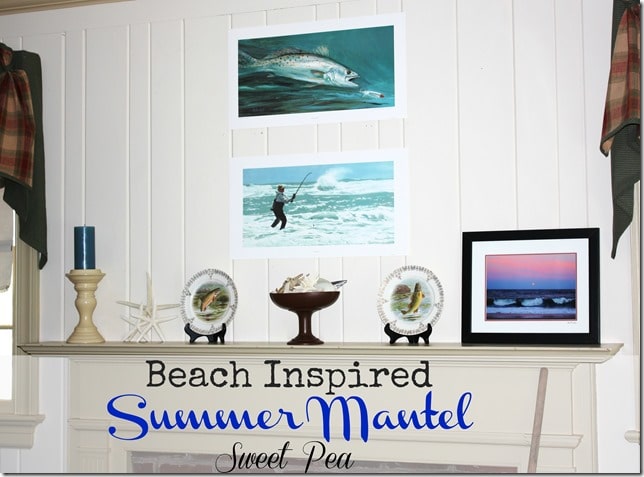 Want to know a secret? My mantel was bare from after Easter until last week. I had good intentions of creating a spring mantel for May but time got away from me and it never happened. Most southern girls associate summer with the beach and I'm one of them. Since it's beach season, my summer mantel is beach inspired.
I usually start my mantel decorations with crafting a seasonal wreath. Instead of a wreath, I used two prints from Hatteras, NC artists that I won in a silent auction associated with the OBX Charity Classic Tennis Tournament that we've done a number of years that benefits hospice.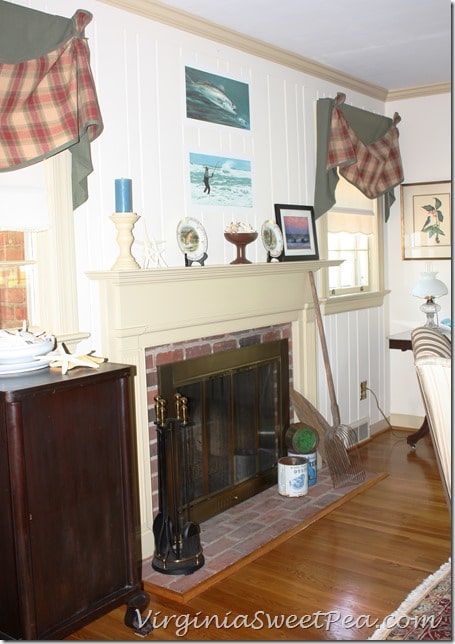 The music stand to the left of the mantel holds an arrangement of shells, sand dollars, and star fish in an Ironstone compote that was inherited from my grandmother.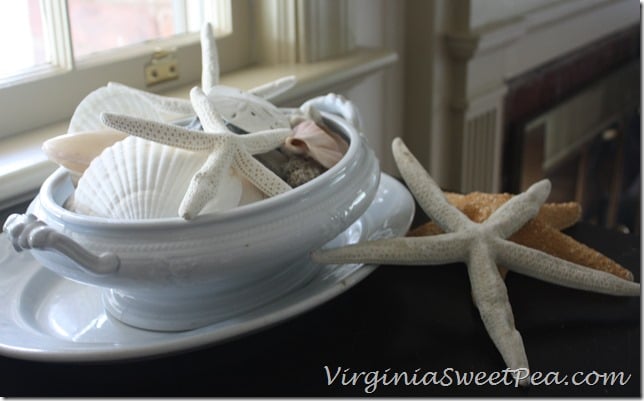 The photograph of an Outer Banks sunrise was also a silent auction winning from the Charity Classis tourney. It was hanging in my mom's beach house until she sold it over the winter.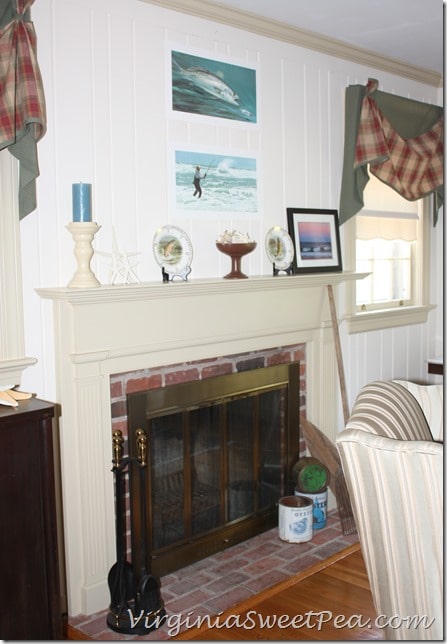 Shells, star fish, and coral pieces fill a vase in the center of the mantel. This was one of my dumpster finds a few years ago. I really think it will look great with a mum arrangement this fall.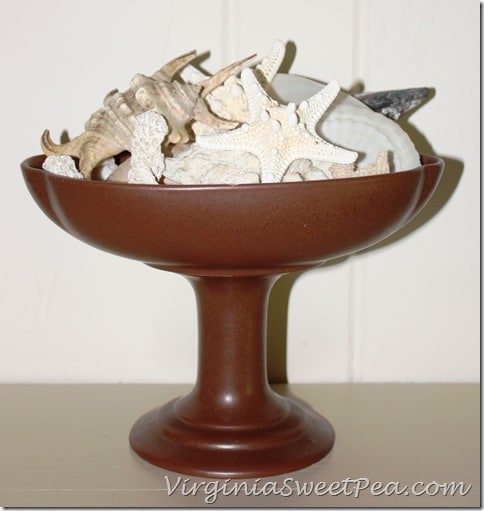 The two fish plates were purchased on Ebay many years ago.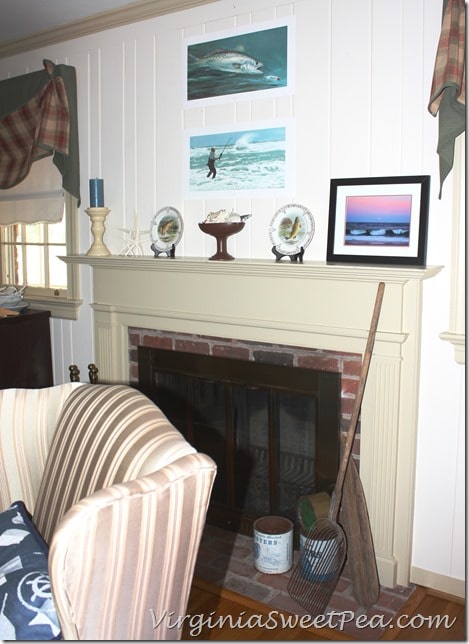 My mom decorated the tops of the kitchen cabinets in her beach cottage with her oyster tin collection. I borrowed a few tins from her along with an old oar and a vintage clam shovel.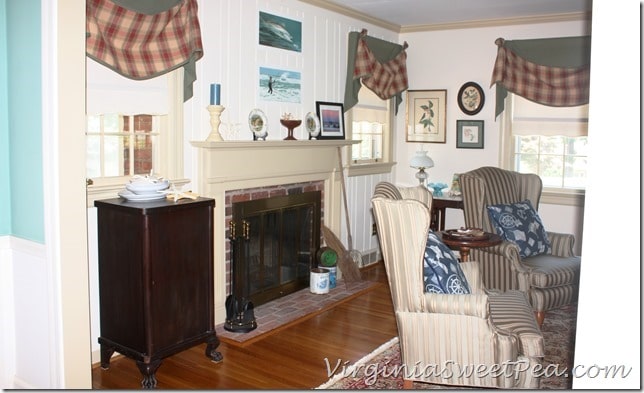 I love the graphics on the oyster tins.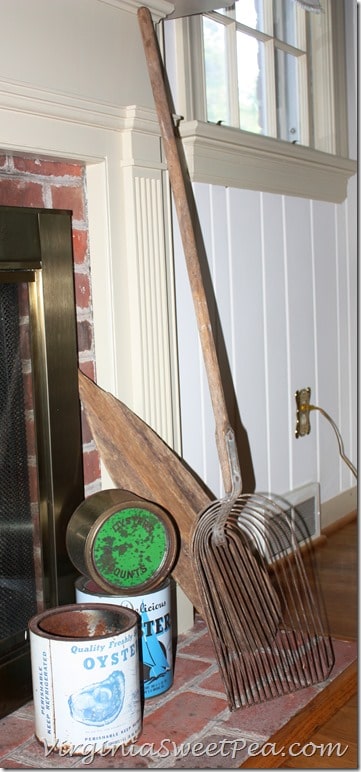 The table to the right of the mantel carries on the beach theme with a shell and a vintage Bobbsey Twins book.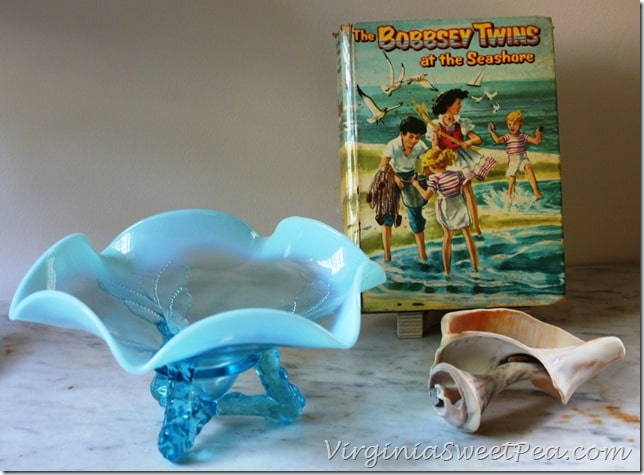 I made the blue pillows for the beach cottage and pulled them out for the summer even though they don't match my chairs.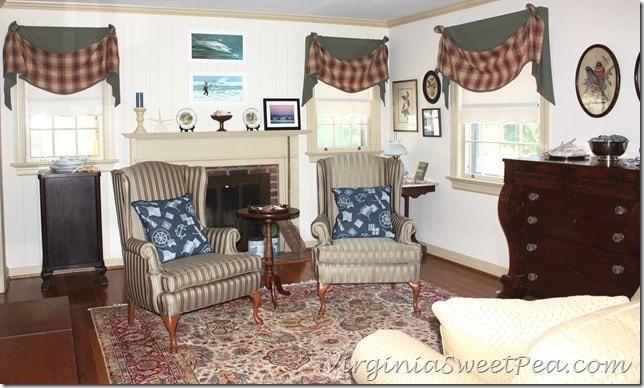 I'm actually enjoying a week at the beach now. If you follow me on Instagram, you saw this pretty sunset from last night.
When I get home, it's going to be time to focus on giving this room an update. I have no definite plans but hope to make new curtains and update the paint color but for now I'm just enjoying my time at the beach.
If you haven't entered to win the giveaway for a BLACK+DECKER drill with Autosense, be sure to do so. Also, a BIG giveaway starts on Thursday that you don't want to miss!
Sharing With:
Stone Gable