Patriotic Industrial Star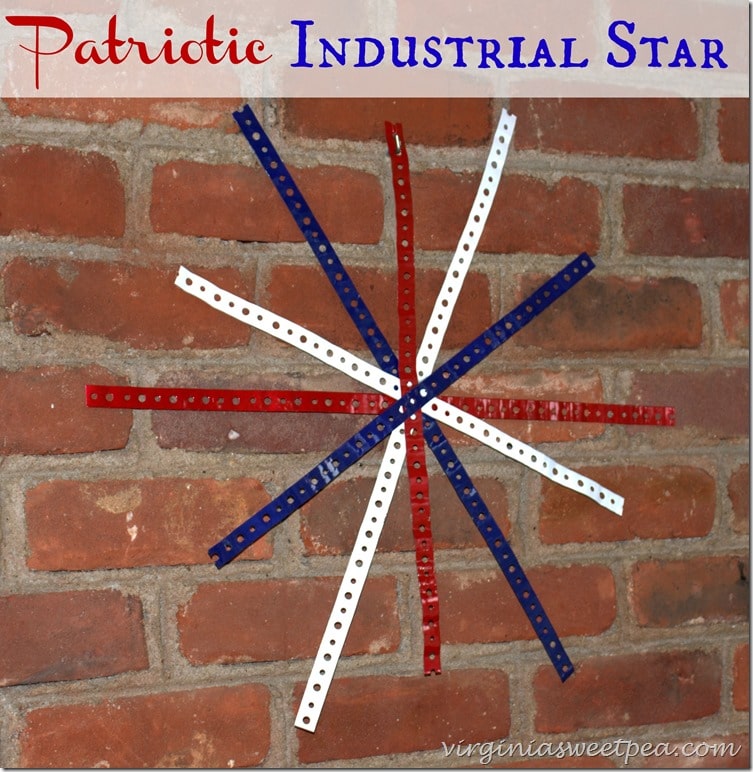 Can you believe that the 4th of July is just a few short weeks away? I love patriotic decor and am excited to share my Patriotic Industrial Star as part of a Red, White, and Blue Inspiration Tour that I'm participating in with 15 other bloggers. You'll find the links to the other projects at the bottom of this post.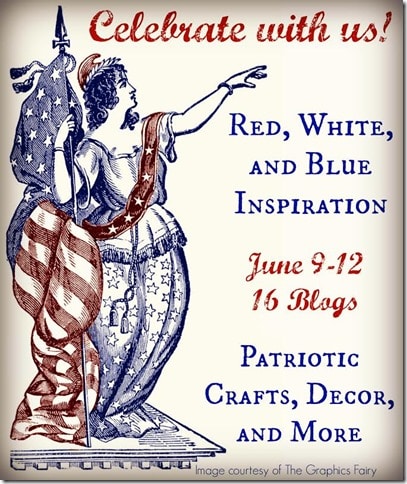 I love how red, white, and blue looks against the brick wall on my porch. My industrial star was inspired by a project that I saw in Lowe's Creative Ideas, but I didn't follow their directions or use the same materials when I made mine. After hanging the star on my porch, I put together a patriotic display below it coordinate.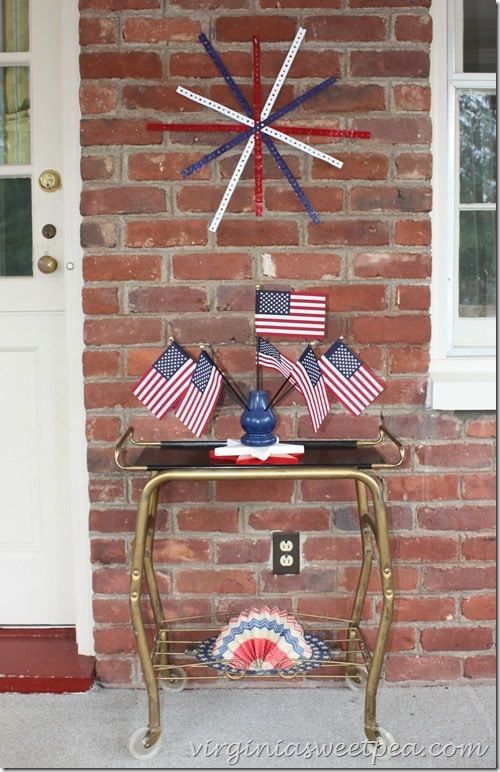 I've used my star flag holding centerpiece, a Plow and Hearth knock-off, every summer since making it back in 2010.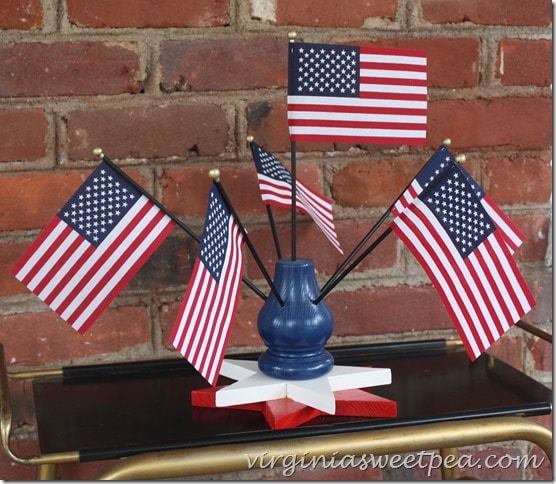 My mom gave me this very old patriotic hat. It belonged to the son of the great-great uncle who built my mom's 1912 home. Isn't it incredible that it was saved and in such good condition for its age?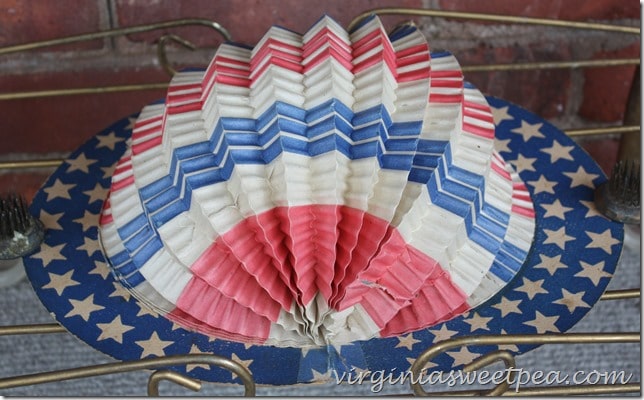 Let's talk about how to make a Patriotic Industrial Star!
Materials
Galvanized Steel Hanger Tape
Tin Snips
E-6000 Glue
Red, White, and Blue Spray Paint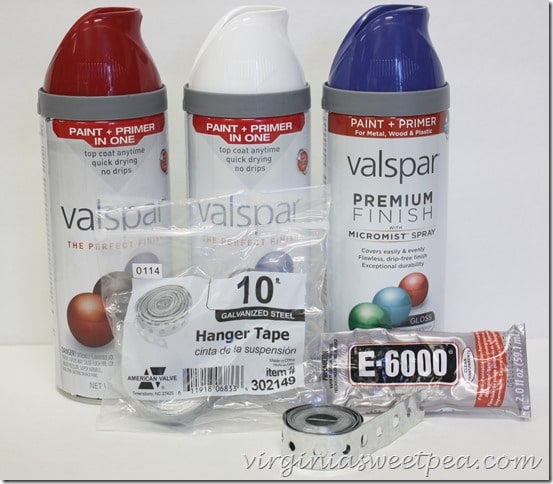 Procedure
Cut three lengths of hanger tape to 22" and three more to 18". Spray paint one of each size red, white, and blue. Arrange in a star pattern and glue together with E-6000 glue.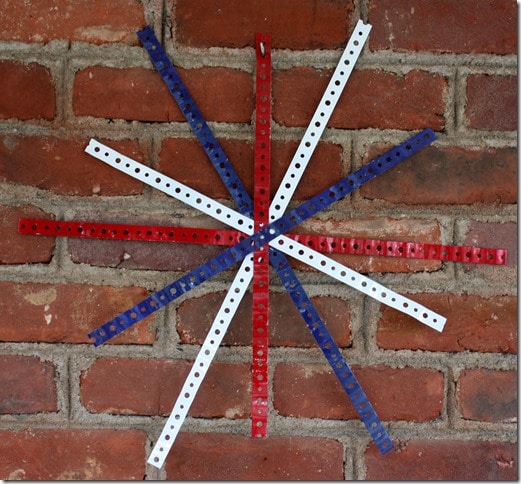 Click on the picture below for more patriotic ideas!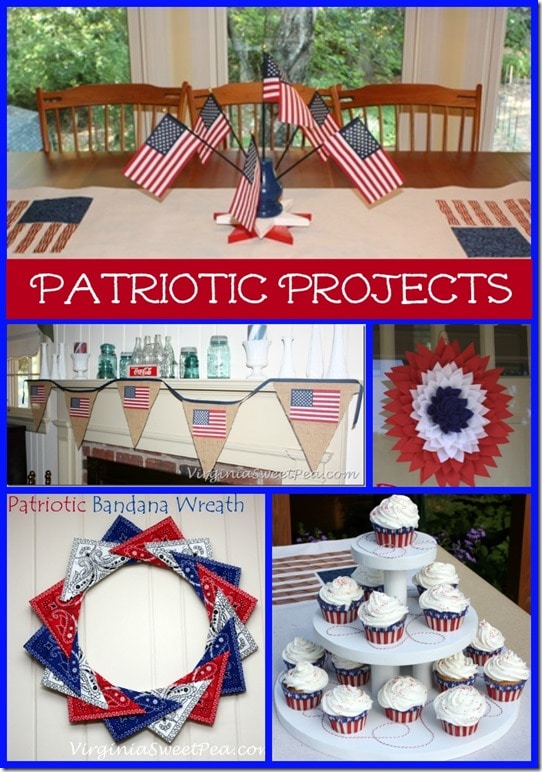 Be sure to enjoy the other posts in the Red, White, and Blue Inspiration tour!