Pink and Green Spring Mantel
Even though the calendar hasn't rolled over to spring, I am more than ready for it to arrive. Our living room is ready for the new season with a Pink and Green Spring Mantel.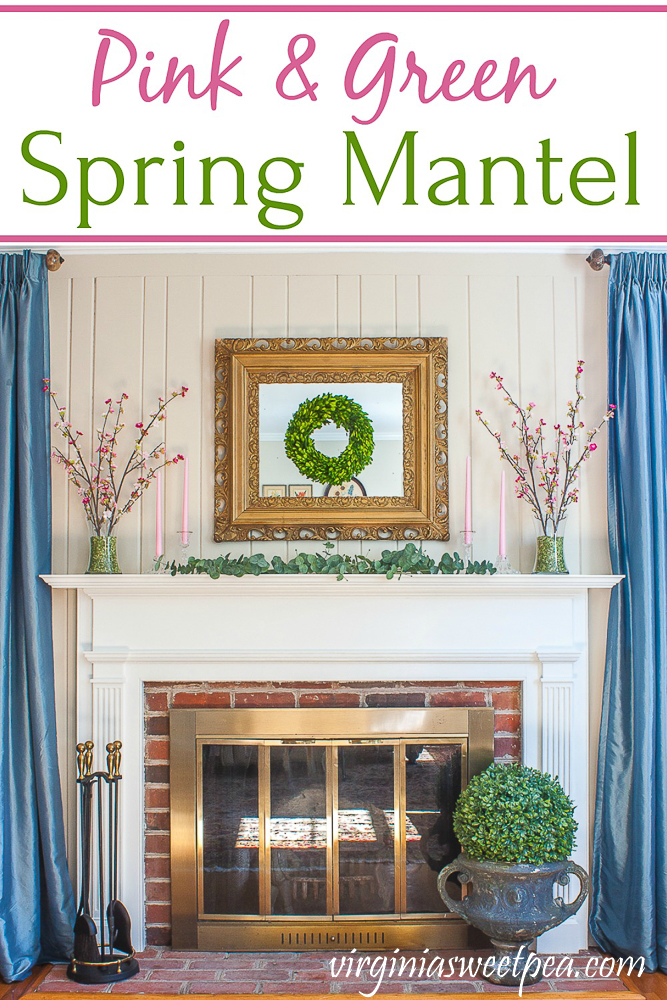 Today's Pink and Green Spring Mantel is part of a monthly Pinterest challenge hosted by Cindy of County Road 407. Each month Cindy selects a picture from Pinterest and challenges our group to create our own version of the look.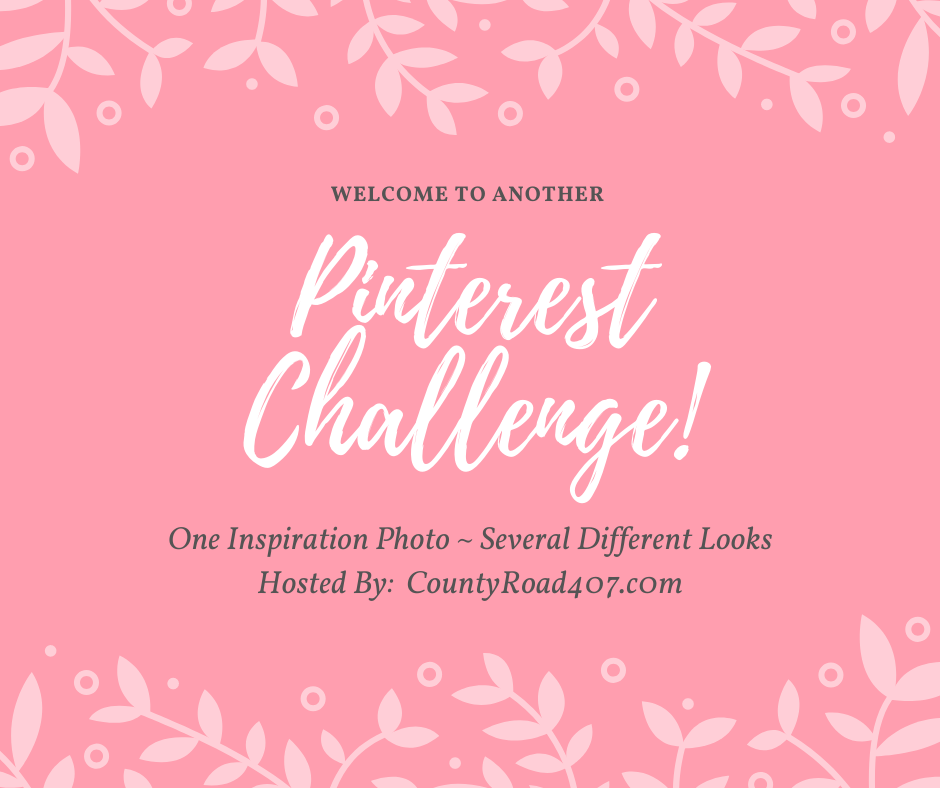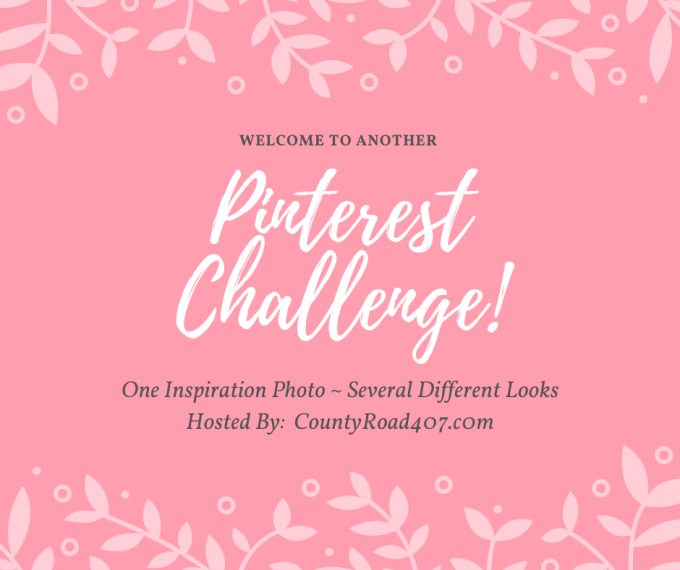 Many thanks to Cindy for hosting this challenge
If you arrived here from Lora B. Create and Ponder, welcome! I am sure that you enjoyed Lora's tips for creating a spring mantel.
Our Inspiration for this Challenge
This month we were challenged to create a spring mantel inspired by this mantel designed by Deborah of Hip and Humble Style.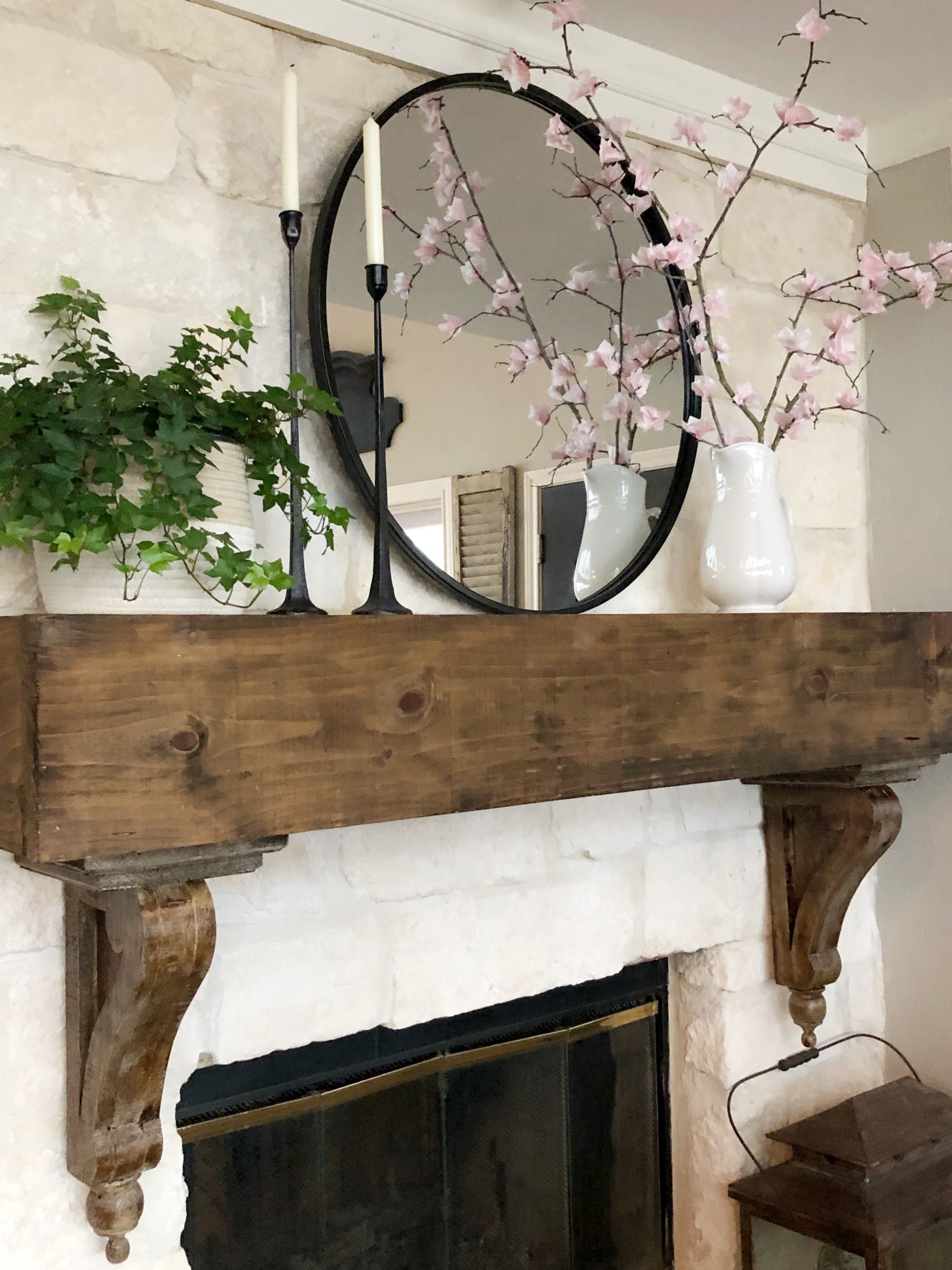 Deborah made her own cherry blossom branches for her mantel.
Features that I noted from our inspiration picture were a mirror, candles, flowering cherry blossom branches, and green plants.
Pink and Green Spring Mantel
I can't type pink and green without thinking of the 80s preppy look. I can remember wearing a pink and green wrap-a-round skirt with a green Izod shirt and Papagallo purse with a monogrammed pink and green cover. Oh, and don't forget the Aigner sandals.
I love the pink and green spring mantel that I created!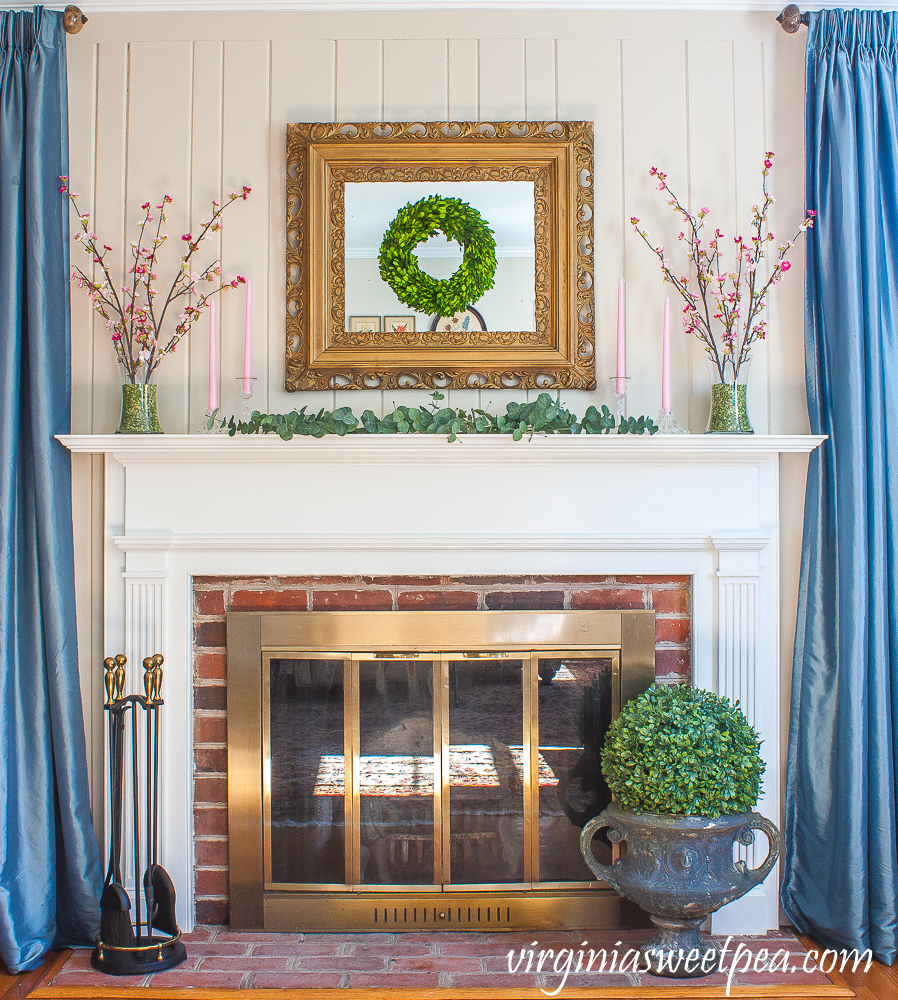 The Mirror
Our inspiration picture used a round and modern mirror centered above the mantel. My style is vintage, so I used my favorite antique mirror that usually hangs over my mantel. I had taken this down for my winter mantel and since I love it, I was glad to have it hanging over my mantel once again.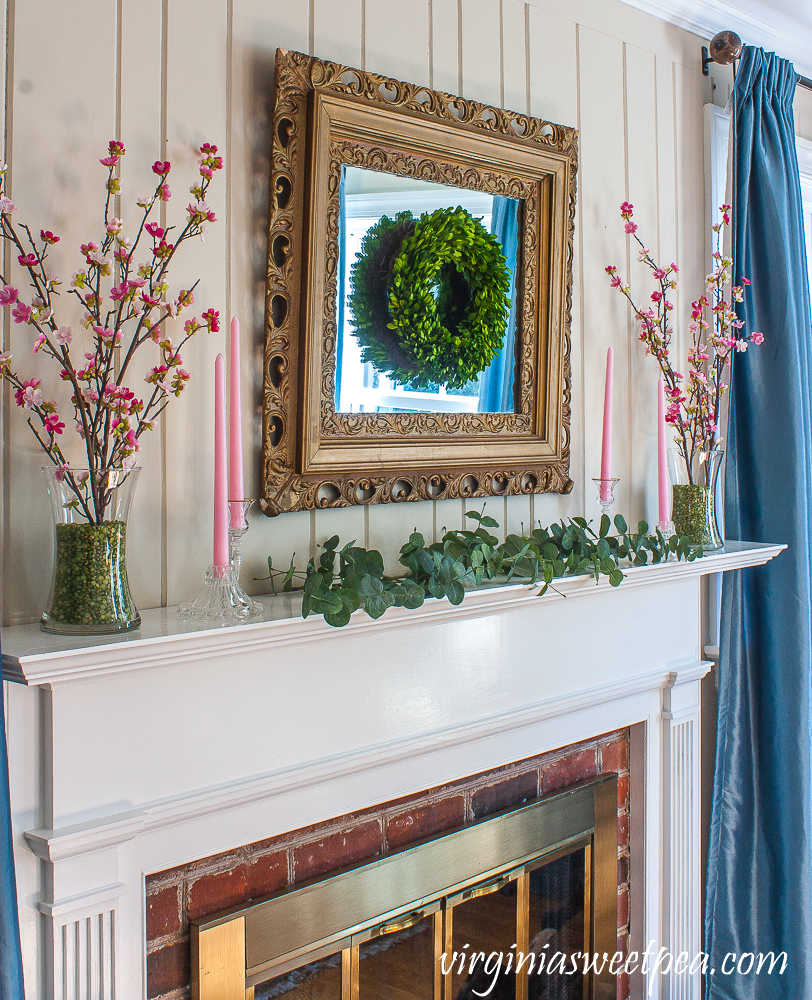 Cherry Blossom Branches
Our inspiration picture has a white pitcher filled with flowering cherry blossoms that Deborah crafted. I like a symmetrical look, so I placed a vase of flowering branches anchored with split peas on either end of the mantel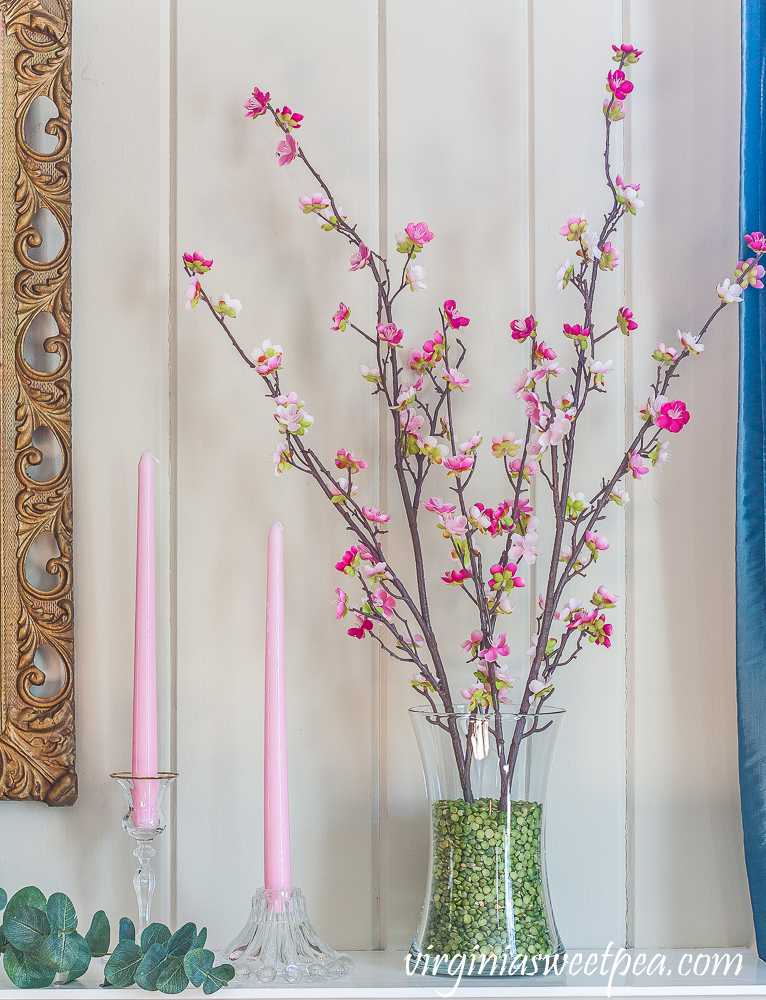 Greenery
Our inspiration picture includes Ivy planted in a white pot. I added green to my mantel with the split peas in vases, eucalyptus in the center of the mantel, and a boxwood ball in one of my garden urns on the hearth.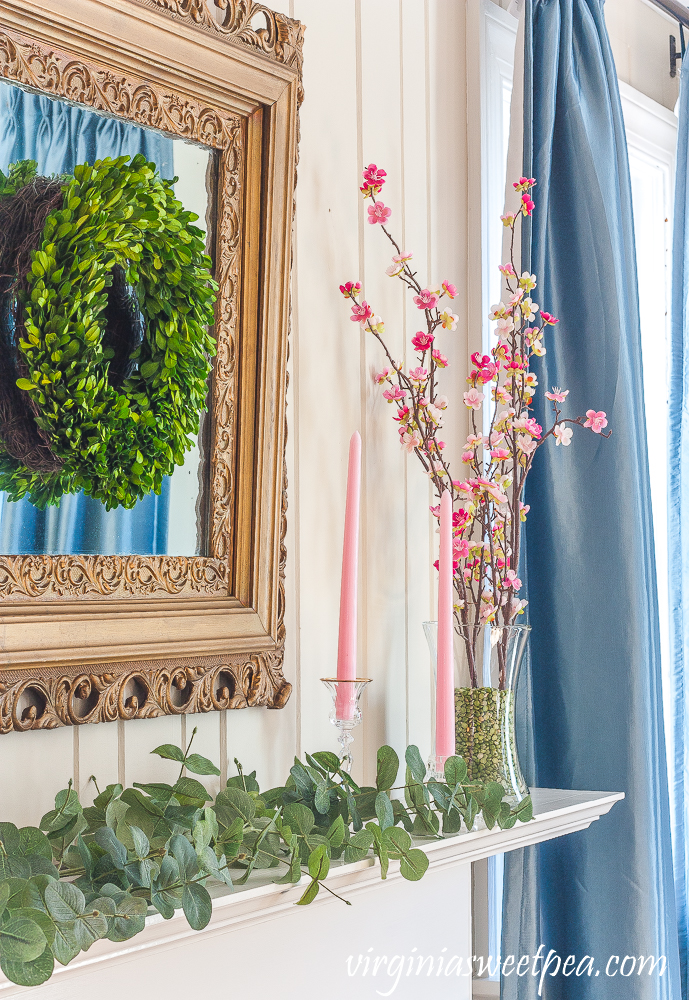 Candles
Since I was going with a pink and green theme and since I like a symmetrical look, I added pink candles to both ends of the mantel.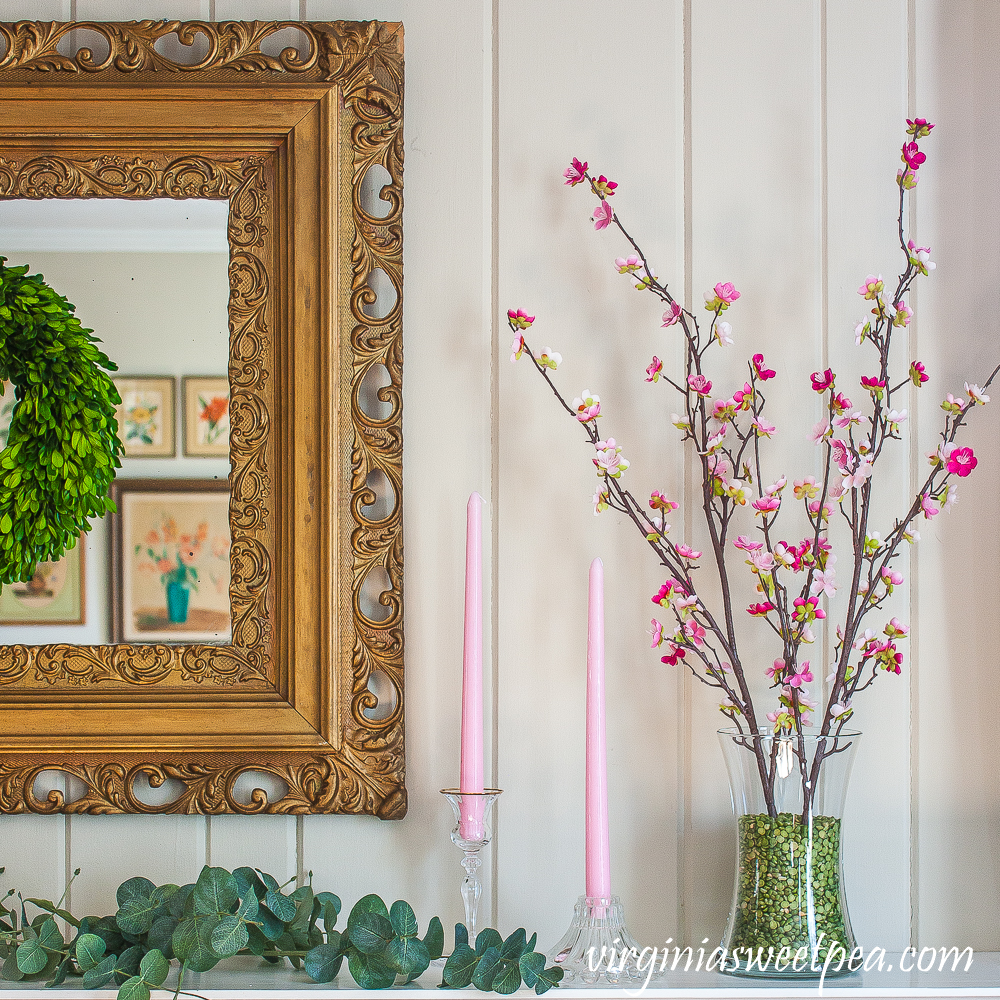 My neighbor gave me the taller glass candle holders when she moved. The other glass candle holders are an antique shop purchase from long ago.
Last Look
Along with my pink and green spring mantel, my living room is celebrating upcoming spring with new chairs.
I replaced the wingback chairs that were in this spot with these linen covered wingback chairs from Wayfair. I'm loving the updated look!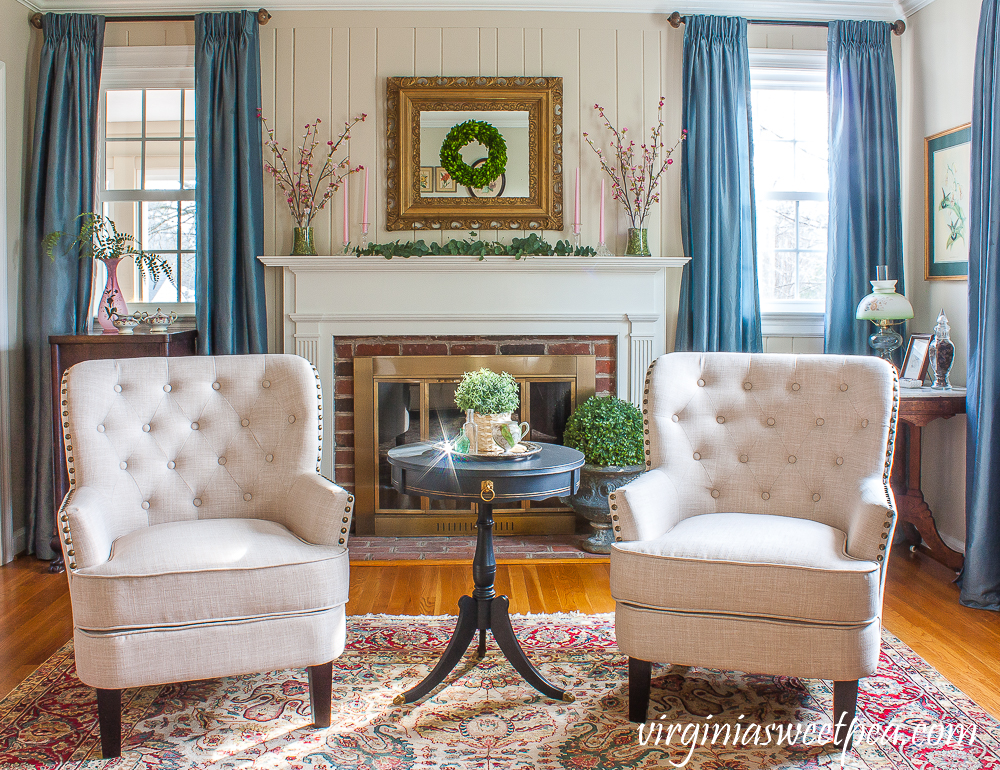 Many thanks to Deborah of Hip & Humble for this month's garland inspiration photo and thanks to Cindy of County Road 407 for organizing this challenge.
Next up is Katie from Let's Add Sprinkles.
More Spring Mantels to Enjoy
Click on the links below to visit each blogger who is sharing their version of our spring mantel inspiration photo. I am looking forward to seeing them all!