Building Our Lake House – Part One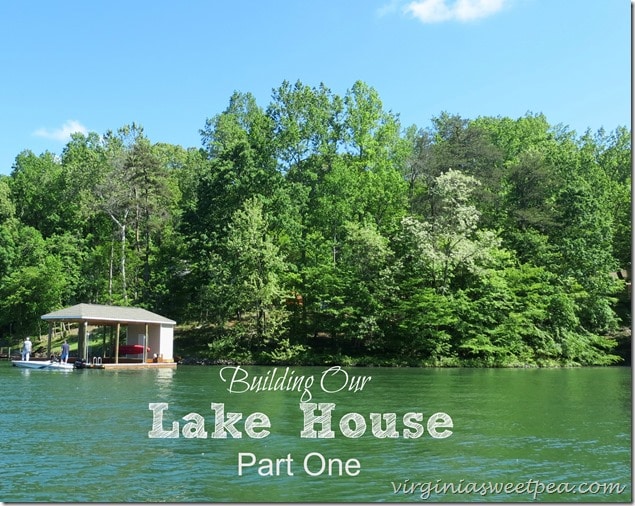 I've been keeping a secret since last fall and I've been about to burst to let the cat out of the bag. If you've been reading my blog, you know that we have property at Smith Mountain Lake. After planning, planning, and some more planning, we are now in the process of building a lake house!
I don't think I've shared pictures of our property other than shots taken from our dock. Let's take a short tour so that you can see what it looked like pre-construction.
This picture taken in March shows the view of the lake near the top of the driveway. Look carefully and you can just barely make out our boat house.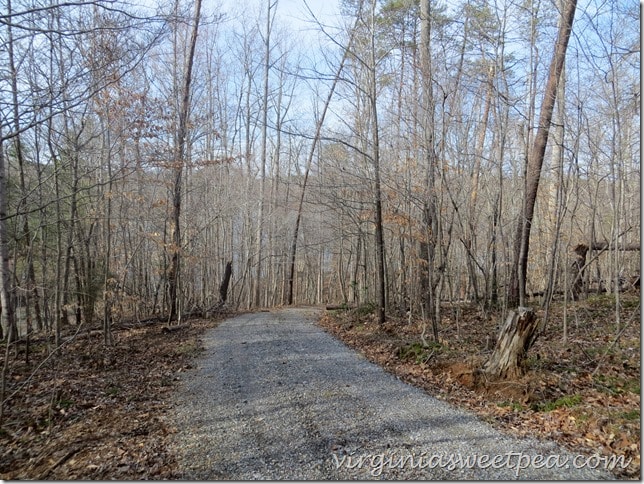 Our lot is completely wooded. This is the view from the dock. The area to the right of our vehicle is approximately the house site.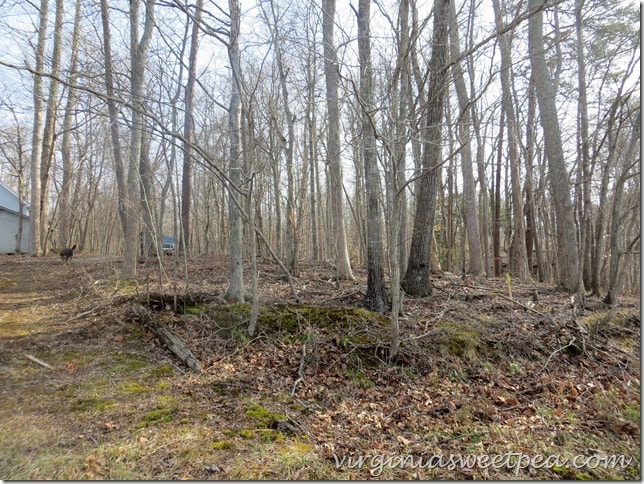 You can get a better idea of the future house site from this picture. Again, the area to the right of the vehicle is where the house will be built. Do you see Sherman swimming toward the shore? That dog loves the water!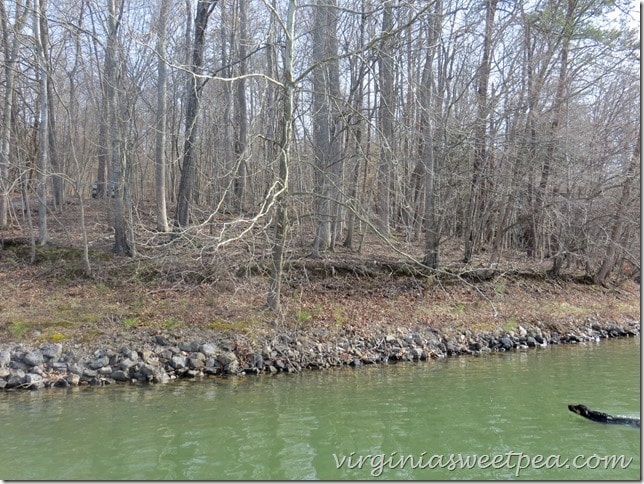 After waiting and waiting and then waiting some more, excavation finally started in mid-May.
On May 30 the view from the top of the driveway looks much different. You can now see the lake and house site even with the leaves on the trees. We both were glad to have trees removed from either side of the driveway.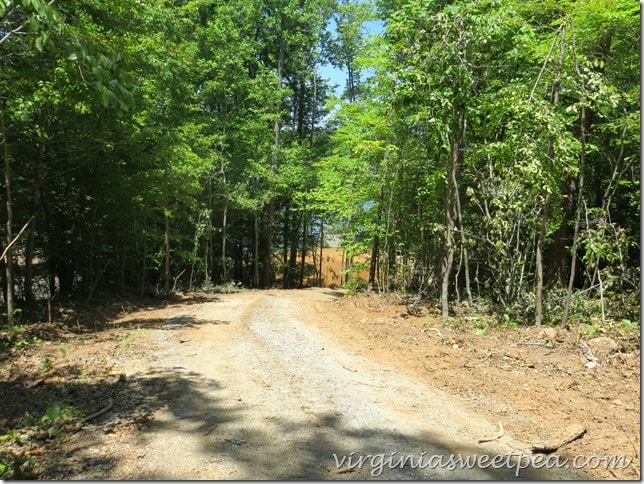 We both were surprised at how much bigger the lot appears after removing the trees.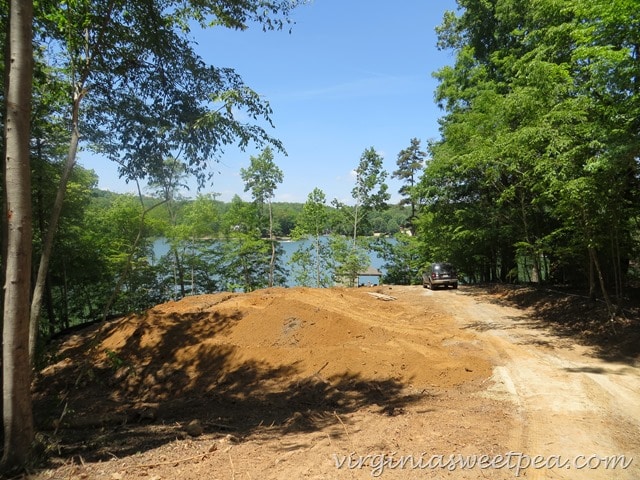 Footers had been poured by the end of May.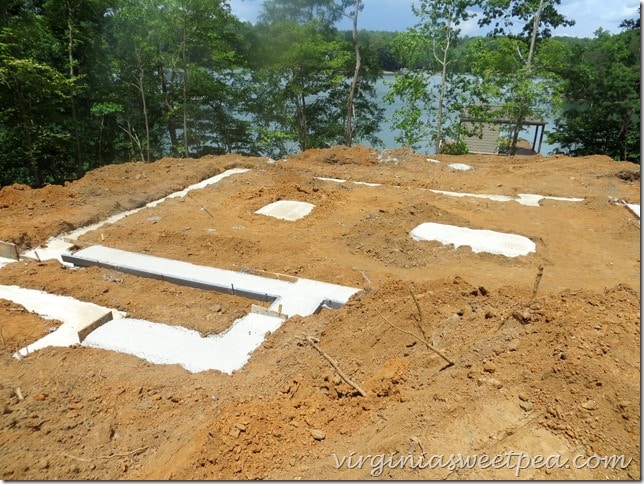 Our house will be very close to the lake which we are really excited about. Many SML homes have a long flight of stairs leading to the lake. We are lucky that our walk to and from the dock will be very short.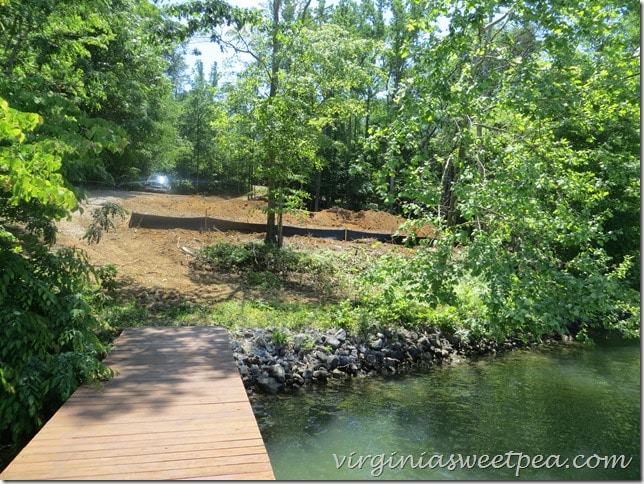 The mound of soil that you see on the left side of the picture is approximately where the deck will be.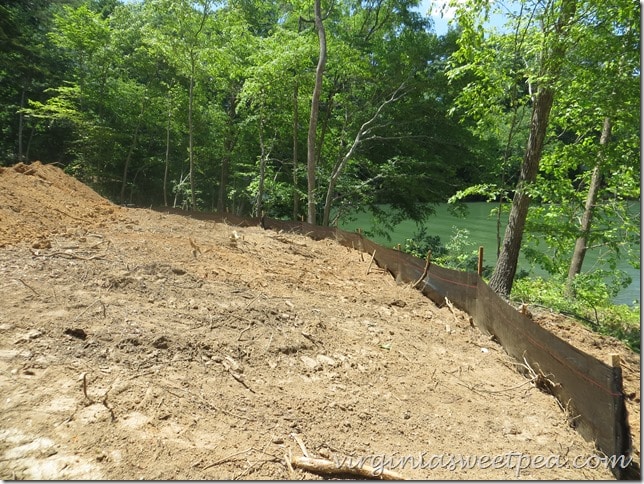 We both look forward to relaxing on our deck while admiring the beauty of SML.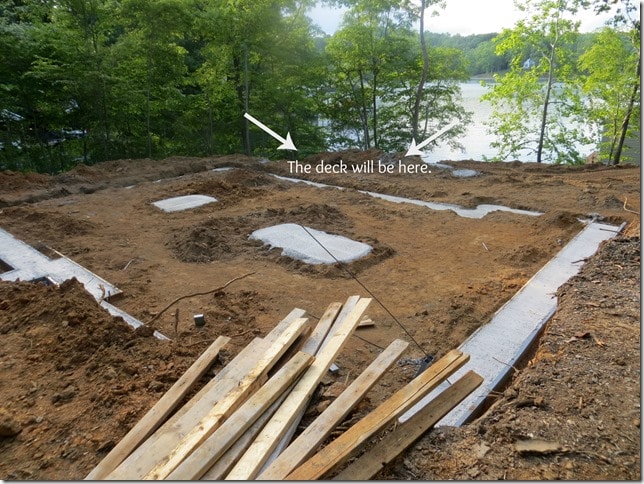 It rained most of this past week which hindered any house progress. Darn.
In my next update I will share more about the home we are building.
Sharing With:
Between Naps on the Porch, Concord Cottage, Stone Gable, Sand and Sisal, Yesterday on Tuesday, A Stroll Thru Life, Savvy Southern Style, Just a Girl and Her Blog, Common Ground, Imparting Grace, The Bold Abode