Rocksbox for June (My 4th box!)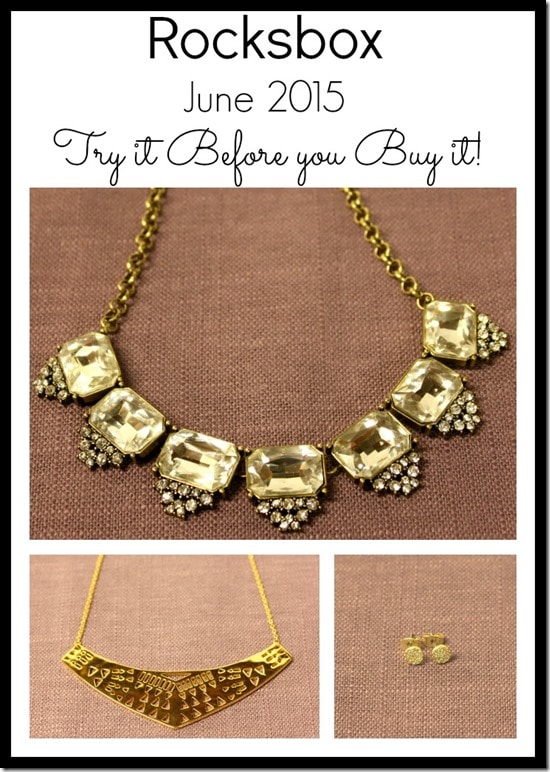 My fourth Rocksbox arrived last week, just in time for me to wear one of the pieces to school on the last day with kids.
If you aren't familiar with Rocksbox, after taking a style survey and completing a jewelry "wish list", three pieces of jewelry are sent to you to wear for a month. The rental fee for the month is $19 which includes wearing the jewelry as much as you want and exchanging it for different pieces (postage free) at any time and as many times as you like during the month. You also get $10 of "Shine Spend" which you can deduct from any purchase.
If you are interested in trying Rocksbox for $9.50 for one month, use virginiasweetpeaxoxo when you sign up.
What was in my box this month?
Sophie Harper Pave Circle Studs
These studs were on my original wish list. I like studs for casual wear and especially like them for when I'm exercising. I put these on for the first time last Thursday when I had a teacher workday and haven't taken them out since.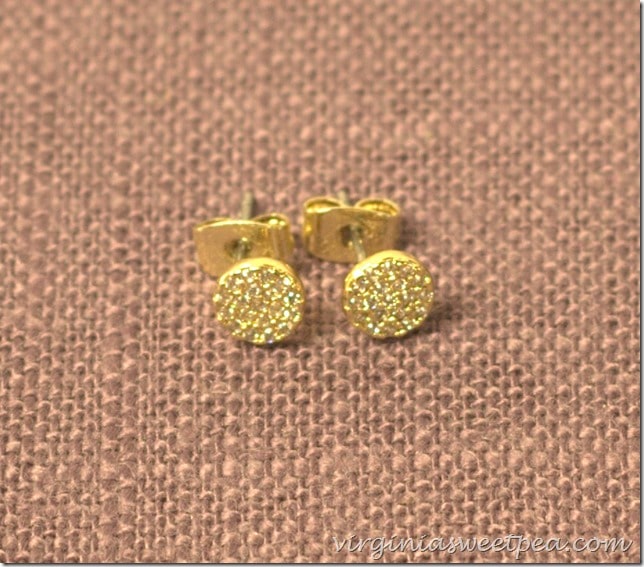 Gorjana Zion Collar Necklace
I asked my stylist for necklaces that would work well with the many dresses that I've purchased from Stitch Fix. I've worn this twice, once with a dress and one with a simple tank and shorts. I like that it is very different from the jewelry that I normally wear.
Perry Street Olivia Necklace
When I first pulled this out of the box, Mr. SP commented that it looked vintage and I agreed. It definitely will look great with either of the two dresses that I purchased from my May Stitch Fix box. I'm not dressing up often since I'm off for the summer but I think that I'll still wear this when I'm out and about, even with a simple blouse and shorts.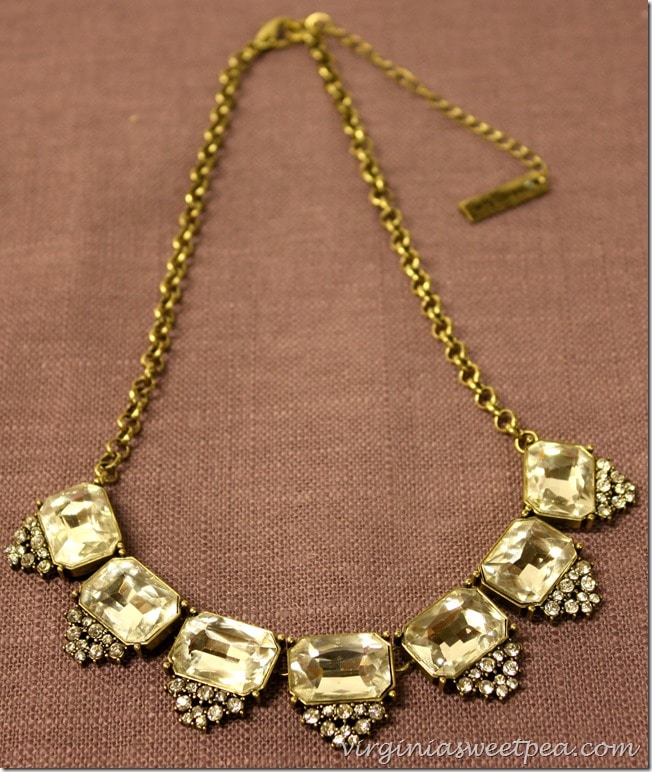 What a I kept from Rocksbox #3
I kept the Slate Geometric Pendant Necklace and have worn it numerous times. I knew it was a winner when one of my sweet 6th grade boys who never says a thing to me about my outfits told me that he liked my necklace. A young man who rang up my groceries at Kroger also asked me about it and wondered if the pendant had any special meaning. I like its modern design and of course the gold. I've always been a gold girl!
I probably won't get another box until I go back to school in August simply because I don't wear jewelry as often in the summer. My summer attire is usually either yard clothes, running or tennis clothes, or a bathing suit, none of which require much jewelry accessorizing.
Don't forget to use virginiasweetpeaxoxo if you want to try Rocksbox to get half off the rental fee.
I love the element of surprise of this service and I like getting jewelry to wear that I'd never take time to shop for or that I'd never think to pick for myself.