Chewy Peanut Butter Cookies with Peanut Butter Filled Chocolate Morsels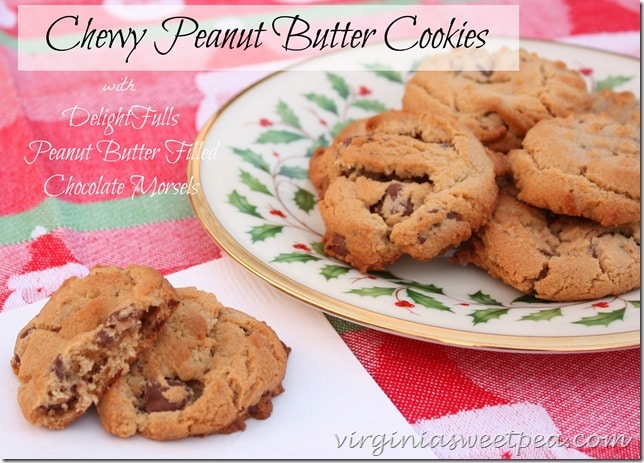 A favorite holiday tradition for most families is baking. My mom used to bake batches of cookies for us to enjoy and so did my grandmother. When my grandmother arrived for her before Christmas visit, she would shower us with tin after tin of cookies to enjoy. I don't bake nearly as much as my mother or grandmother, but I do enjoy spending time in the kitchen baking a sweet treat to enjoy all week.
This weekend I baked a batch of our favorite peanut butter cookies and made them extra delicious by adding a package of Nestle Toll House DelightFulls morsels filled with peanut butter. Have you heard of this product? It is new to me and made a tasty addition to a favorite recipe.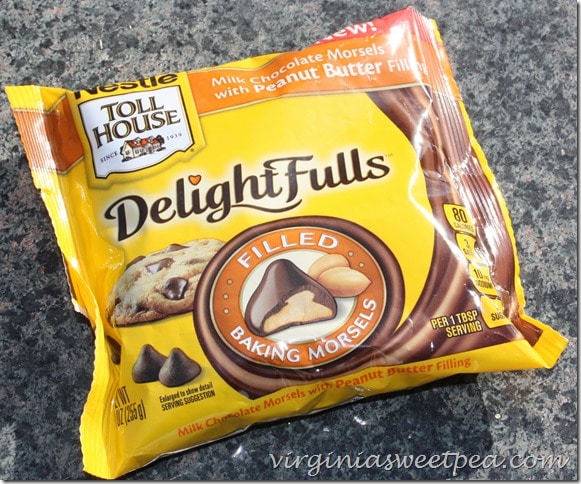 Our favorite peanut butter cookie recipe comes from a cookbook that my grandmother gave to me long ago. I write notes in my cookbooks, just like my grandmother did. I first made these in June of 2000 to take to the beach. The cookie container was emptied very quickly on that trip.




Yield: 7 dozen
Chewy Peanut Butter Cookies with Nestle Toll House DelightFulls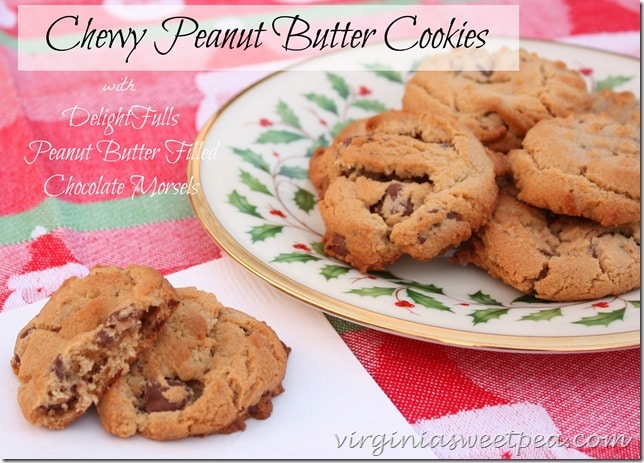 Ingredients
2/3 cup butter, softened (10 2/3 T.)
3/4 cup peanut butter
3 cups brown sugar
2/3 cup white sugar
2 eggs
2 cups flour
1 tsp baking soda
2/3 tsp baking powder
1/2 tsp salt
Instructions
Cream butter, peanut butter and sugars. Add eggs and continue to beat. Sift together flour, baking soda, baking powder and salt and add to creamed mixture. Mix well.
Drop rounded teaspoons (I use a small cookie scoop) onto a Silpat or parchment lined baking sheet. Flatten slightly with a fork.
Bake at 350 degrees for four minutes. Turn cookie sheets. Bake four more minutes.


This cookie recipe contains a lot of brown sugar and I think that's what makes it so good. Adding the Nestle's Toll House DelightFulls morsels filled with peanut butter made this already great recipe even better.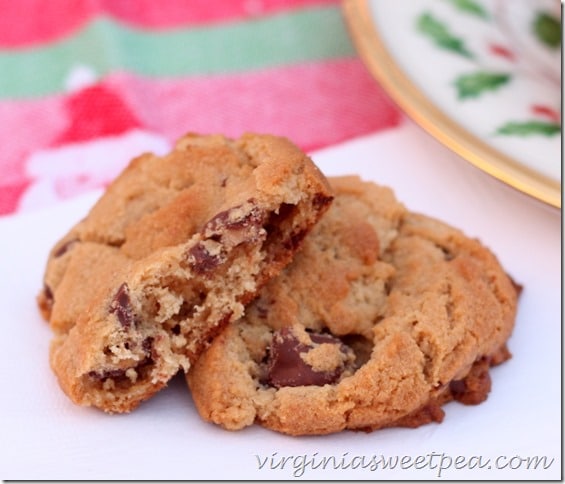 When I purchased peanut butter filled DelightFulls, I also purchased bags of caramel filled and mint filled morsels. I have five more days of school and then I'm off for two glorious weeks and baking is going to be one of the first things that I enjoy doing. I'm already thinking about recipes that I want to make to incorporate the mint and the caramel morsels.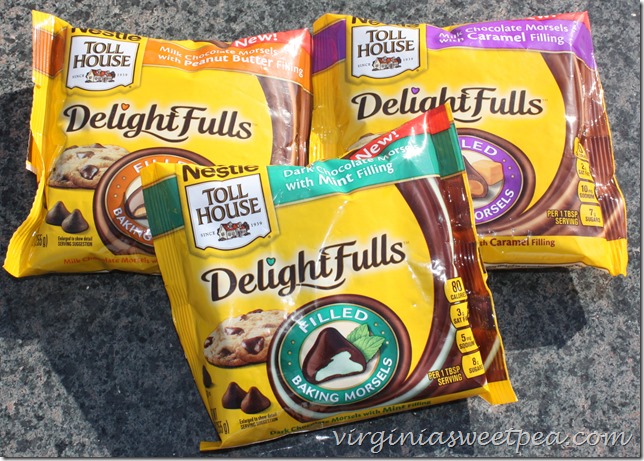 This cookie is truly tasty and you won't be disappointed if you make a batch for yourself or to share with friends and family.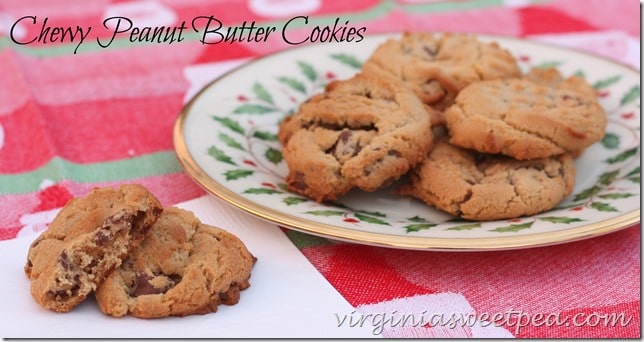 Sharing With:
Finding Silver Pennies, Denise Designed, Refresh Restyle, All Things Heart and Home, Yesterday on Tuesday, Stone Gable