Christmas in August Lamp Decorating Challenge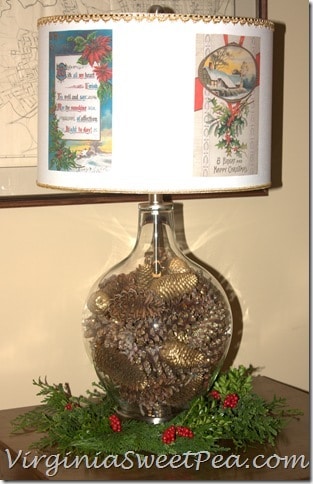 Are you wondering why I'm decorating for Christmas in August? Hometalk and Lamps Plus are holding a holiday lamp decorating contest and I'm one of the lucky bloggers participating! We were each sent a Fillable Clear Glass Ovo Lamp and given the DIY challenge of decorating it for December.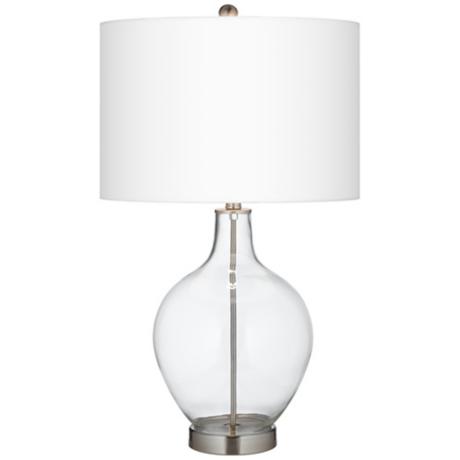 When my lamp arrived, it didn't take me long to figure out that I wanted to decorate it with a touch of vintage. My inspiration came from vintage Christmas post cards from the early 1900's. My grandmother treasured these cards and passed her collection on to me. Scanned and enlarged post cards decorate the shade along with gold trim from my grandmother's craft supply, originally used to make Chrismons for the church tree. Pine cones from nearby woods were glittered in shades of gold and copper. Gold painted cones given to me by a friend mix nicely with the glittered cones.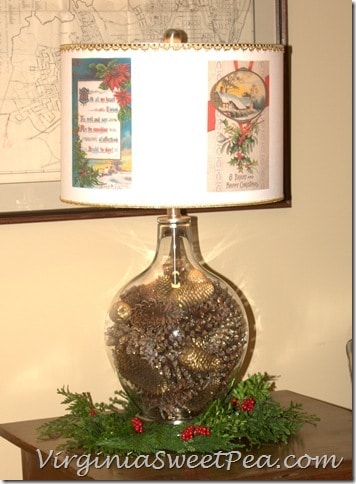 The glitter on the pine cone scales is subtle but makes the cones sparkle under the lamp's light.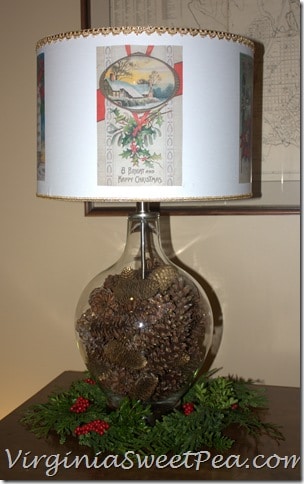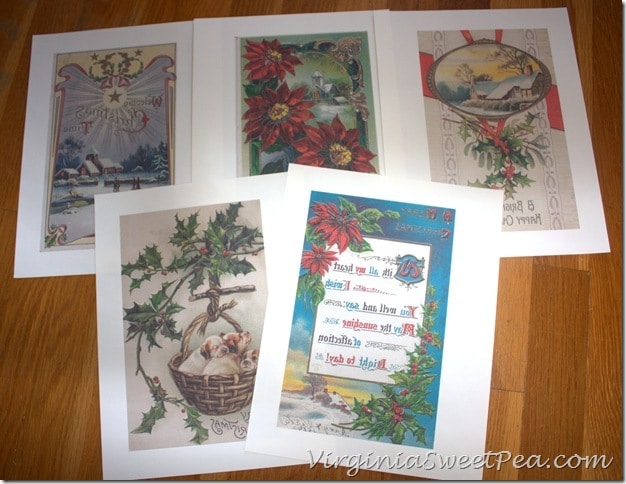 I spaced the post cards evenly and then ironed each to the shade cover.


The cover was easily applied to the shade using spray adhesive. (Make sure you work outside or in a well ventilated room when working with spray adhesive.) To cover the top and bottom edges of the shade, gold trim was glued to each edge.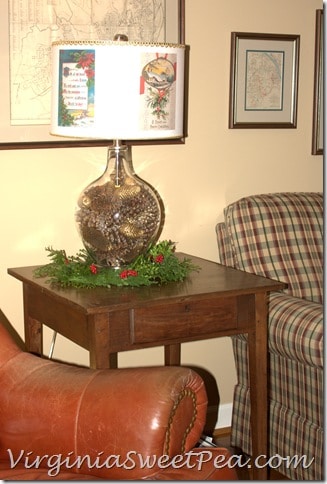 To glitter the cones, brush Mod Podge on the scales using a foam brush. Sprinkle glitter on each cone and shake off the excess. I worked over wax paper so that I could pour the excess glitter back into each container in order not to waste it. The gold pinecones belonged to my friend's mom and I'll bet it would make her happy to know that I found a good use for them.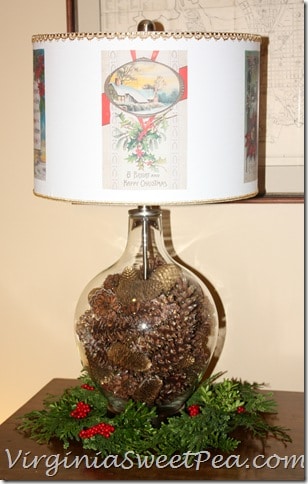 Sherman couldn't wait to inspect both the new lamp and the greenery surrounding it.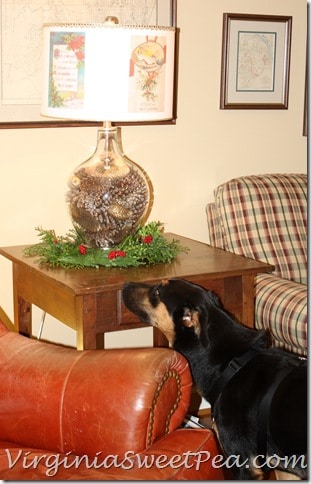 Thanks to Hometalk and Lamps Plus for the opportunity to participate in this challenge.
Be sure to visit the Lamps Plus Challenge Board on Hometalk to see the creations of other participants.
I was provided with a lamp for this challenge. All opinions are my own.